Sophie Lloyd – Le Visiteur Featured Artist & Mixtape 061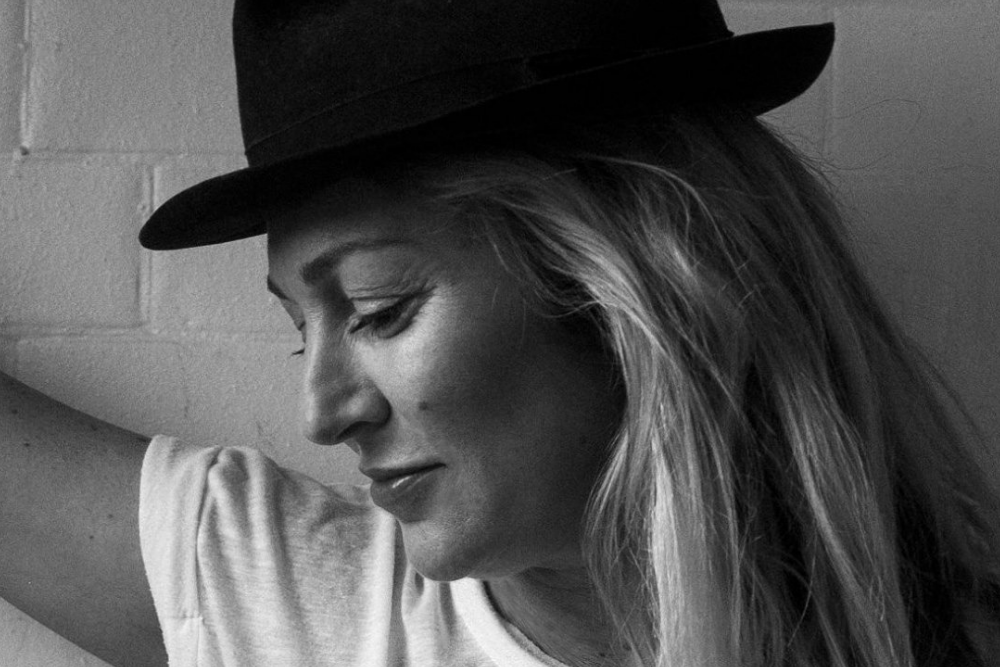 Sophie Lloyd – Le Visiteur Featured Artist & Mixtape 061
Hailing from London Sophie Lloyd is an artist with a many years of experience as a DJ during which she has developed both an incredible musical knowledge and an innate ability to raise the bar at any party she plays with a joyous selection of passion filled energetic music. She has an indelible love for the music which surrounds her from Soul to Disco to House and this also shines through in her production work.
Last years Calling Out on Classic Music Company was undoubtedly one of the stand out tracks of the last few years with brilliant remixes from the cream of the electronic world including Floorplan, David Penn, Riva Starr and one of the true legends of the scene Danny Krivit. This followed up critically acclaimed releases with Greg Wilsons's A&R Label, MTA and legendary UK label Paper Recordings.
Sophie has been a regular at some of the finest parties and venues in her home city of London and is in equally huge demand worldwide gracing the decks for the likes of Glitterbox, Classic, Lovebox and Bestival.
With a brand new release on Classic in the pipeline as well as an upcoming appearance at Defected's Croatia festival we though it was the perfect time to catch up with Sophie to discuss her career to date and her plans for 2019.
Hi there Sophie,
Thanks for speaking to us today.
Thank you for having me!
For our readers who haven't come across your releases before how would you describe the musical style of Sophie Lloyd?
I am a mixture of disco, house and gospel. And inspired by everything! I like music to be musical…my Dj sets are hands up not heads down. I want to see a dance floor of smiling faces not taking themselves too seriously…and I like going off on a bit of a musical tangent. My sets are always very varied.
Your track Calling Out was one of the stand out tracks of the last year. Please can you tell us how that all came about, when did you know that it was a really special record and how did it feel getting some of the most incredible producers the electronic world has to offer remixing it for you?
Thank you! Well it came about on a very cold bleak grey winters day – I'd got sucked into a bit of a gospel music wormhole that week before I went into the studio and was watching you tube videos of singers in gospel churches filled with so much energy and it really inspired me. I wanted to create a track that inspired joy…and everything around that time was pretty bleak (with Brexit, winter weather etc!) so I guess it was a reaction to that. It culminated in joining two different accapellas together and there was a kind of a musical lightbulb moment where something just clicked – I went home that night with the song firmly stuck in my head and was unable to get it out. So I guess that was a good sign!
When Luke from Classic signed the record it was all systems go – the next few months were in all honestly a bit of a dream scenario – firstly the Dames re-sung the vocal and were flown to the UK to perform it live at the Church in Leeds and Ministry of Sound – which was incredible….the video was filmed at those gigs too. Then I got a text message from Luke Solomon saying 'here's a video of Danny Krivit playing your track at his club night in NYC…and by the way he wants to do an edit' I literally (no joke) burst into tears of joy and disbelief in my kitchen (my 3 year old daughter was like mummy why are you crying??) And then the Floorplan remixes (not one but TWO) came in and it was like am I dreaming??? Then a few months later David Penn and Riva Starr did their remixes and well I don't think anything as amazing as that will ever happen to me again. I am so honoured to have had such amazing producers working on my track. Never dreamed anything like that would happen to me. I spent the year of 2018 pinching myself!
On Calling Out you worked with the super talented Dames Brown to bring the track to life. If you could organise a collaboration with anyone working today who would it be and why?
Well actually I don't want to say and jinx it!! Because there are a few singers I want to work with and I'm in contact with their management and I am just keeping my fingers crossed…..
Please can you describe your production set up for us and what is the one piece of equipment or plugin that you couldn't live without?
Actually the thing I couldn't live without in the studio are the hands of Darren Morris who is my co-writer and plays all the keyboards you hear on my tracks. He has to deal with me singing melodies to him and translating it into chords. The rest of the music falls into place after that. Expensive studio equipment is all very well but you need to start with musical bones, before you can build the rest of the track.
Musically what would you say directly influences your style of production.
Difficult question as I am inspired by so much music and it spans across genres. Sometimes its an instrument used in a track, sometimes its an effect, like a filtered synth, or a pad noise. Or a conga breakdown. Certainly for me the track that inspired Calling Out was Danny Krivit's edit of the Clark Sisters 'You Brought The Sunshine' So you can imagine how psyched I was to get him remixing Calling Out!
You have been a mainstay of the London scene now for 15 years. Please can you tell us a little about how the scene there is faring at the moment and which parties are really standing out for you currently?
In all honesty I rarely go out clubbing anymore (I'm a mum!) but I make an exception if there's a Dj in town I want to hear and I'm not working. The last party I went to was Classic's party for Pride which was phenomenal, with Honey Dijon headlining, Luke Solomon, Horsemeat Disco & Michelle Manetti.
Another club night which is a favourite is Savage (which is currently having a break but I hope will be back soon) The gay/queer scene has always been the one that holds the best parties and that's because the crowd is always so diverse, and the music is a little left of centre and its always far more underground and anything goes. Club nights like Savage, Little Gay Brother, Adonis and of course HMD.
Of the more regular club nights Shut The Front Door in Brixton Jamm is really good fun, and parties at Printworks.
Which DJ from the London scene that you have played alongside recently has really stood out for you and deserves more recognition?
Michelle Manetti who is an old friend of mine is a name to watch – she DJs and promotes club nights for the Queer scene (Femme Fraiche among others) she also has a music blog (Lipstick Disco) and is starting to release music too (she's also a great vocalist, Ive used her for a forthcoming track) so if anyone deserves more recognition for both talent and hard graft its Michelle!
Check out Michelle on Soundcloud: https://soundcloud.com/michelle-manetti
We are holding out breath for the follow up to Calling Out, when is it going to land and what can you tell us about it?
My next track is called Raise Me Up and features the vocals of Dames Brown again. Its being released in September on Classic and I am very excited (albeit slightly terrified after the success of Calling Out)
I have done an original version and my own 'remix' of it which is a tribute to the late great Frankie Knuckles. And on official remix duties is Alan Dixon (from Midnight Riot) who has delivered an absolute belter.
You are playing at Defected's festival in Croatia this week-end. As well as your own set at the festival what are you most looking forward to about your time there this year?
Its such an amazing line up and there are so many Djs I want to catch – so it would be a very long name check! What I am most excited about though is seeing the Dames (Dames Brown) to give them a huge hug and say thank you – I've not seen them since March last year when they first came over to sing Calling Out as a live PA at Ministry – they are so talented, and so lovely – we had such a laugh together in the studio.
It's our first time attending the Defected Croatia festival. After your appearance there last year what tips do you have for us on attending the festival and who should we be looking out for this year?
Save some energy for a late night Barbarellas session and you must get on a boat party! And also head to Tisno for a refuel in one of the restaurants as the food out there is soooo good.
What else can we expect from Sophie Lloyd in 2019?
Lots more music in the pipeline….
And finally, please can you give us 4 tips for a great day out in London. A place to buy records, a place to eat, a place to drink and a place to dance.
Records: Phonica on Poland Street…the best place to buy records.
Eat: Asakusa on Eversholt Street if you like sushi, and Escocessa in Stoke Newington for amazing tapas.
Drink: Soho House for great cocktails and people watching.
Dance – well I think I covered that!
For more info on Sophie Lloyd please check:
Facebook: www.facebook.com/DJ-Sophie-Lloyd-147599731934170/
Soundcloud: https://soundcloud.com/sophie-lloyd
Management enquiries: Olivernewman@me.com
DJ bookings: joanna@fmly.agency
Tags:
classic music company
,
Defecte Croatia
,
sophie lloyd