Steve Cobby – Top 10 Musical Influences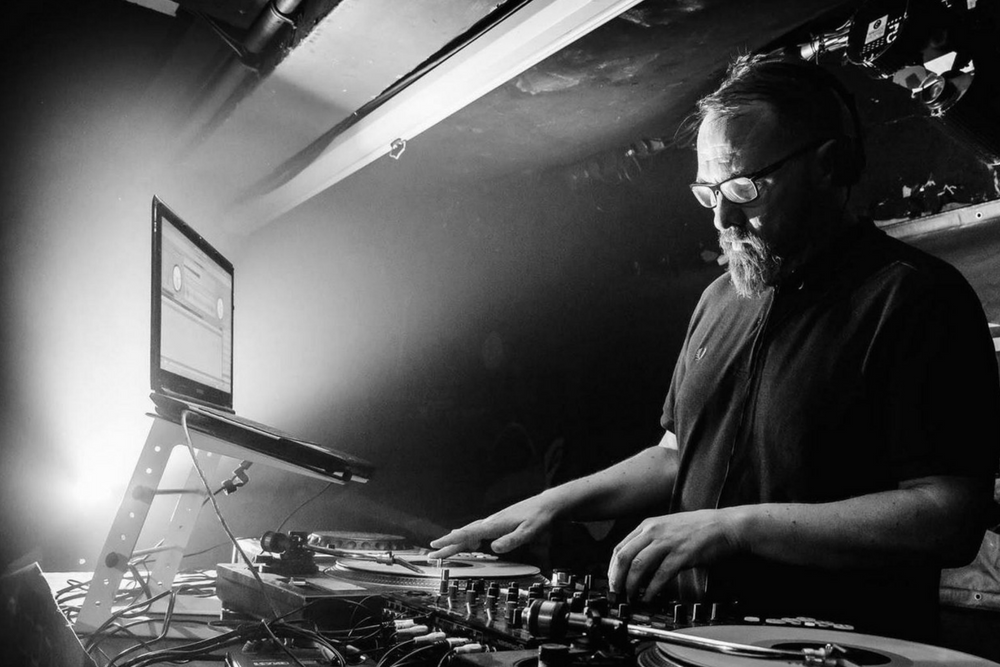 Steve Cobby – Top 10 Musical Influences
Steve Cobby is a producer and DJ with a huge pedigree having been on the scene for 30 years. He was the co-founder of Fila Brazillia one of the star acts of the 1990's and early 00's UK chillout scene. Since then Steve has released constantly under his own name and a series of pseudonyms and collaborations. His latest release is 'Lefthanded books' a stunning slice of downtempo house music recorded in collaboration with Danielle Moore from Crazy P. The 12″ dropped on Steve's own Déclassé imprint and was premiered by Le Visiteur Online this week, make sure you check out it out below.
The 12″ also features a stellar house remix from UK electronic music legend Ashley Beedle and his North Street Crew. You can check out our full review of the release HERE

We caught up with Steve to discuss some of his all-time favourite House, Disco and electronic cuts, tracks which have influenced his production style over the years. It's a brilliant list from experimental electronic pioneers to smooth disco to early acid house. Each track a powerhouse of different production techniques.
Cabaret Voltaire – Sensoria
Loved the Cabs from a very early age. Criminally overlooked when it comes to giving plaudits to electronic pioneers. Steve Mallinder is now a dear friend and collaborator. Amazing how life pans out.
Bill Nelson – When Your Dream Of Perfect Beauty Comes True
One of my biggest influences was Bill Nelson. Especially his more experimental output. I was drawn to northern musical role models. See Cabaret Voltaire and ACR as well…Bill was another early adopter when it came to utilising machines in music. Made for wonderful sonic adventures.
Yello – Lost Again
Dieter Meier always made me smile with his tongue in cheek deliveries. Boris Blank productions were always beautiful sonic pictures.
A Certain Ratio – Du th Du
Northern funketeers that showed me the way. It wasn't about navel gazing but dreaming of sunnier climes. I also count Martin Moscrop as a very good friend now.
Mr Fingers – Can You Feel It
The Chicago Trax compilation I discovered this on was a game changer for me. Opened my ears to a completely different way of writing music. Love Larrys ear for melody. I always favoured Chicago to Detroit. Had more soul.
Funkhadaffi – Front 242
Belgian agit funk with a twist. Proper barnstormer of a tune. Never really dug any deeper with them apart from this tune though.
New Order – Thieves Like Us
Barney and chums very much helped shape my tastes early on. Wasn't mad for Joy Division but loved the 'dark pop' of NO. I parted ways after Technique though.
Wally Jump Junior – Turn Me Loose
Arthur Baker has produced a wealth of tunes I adore. This one is a particular fave. A top feel good tune if ever there was one.
Steinski – Lesson 3
The mash up king Steinski putting a righteous collage together. Dropped it out the other week and it still sounds immense.
The Real Thing – Can You Feel The Force
A fine slab of ebulliant disco from Liverpool. Had my youthful toes tapping. Another one I still play out.
Patrice Rushen – Haven't You Heard
Who doesn't like this tune? My eldest played me a gnarly edit of it by Daddys Favourite the other week so its back on my mind. You will never beat the original.
For more info on Steve Cobby and to buy Left Handed Books check:
https://soundcloud.com/steve-cobby
https://www.instagram.com/stevecobby/
https://cobbymoore.bandcamp.com/album/left-handed-books-b-w-ashley-beedle-remix

Tags:
arthur baker
,
Danielle Moore
,
declasse
,
disco
,
HOUSE
,
mr fingers
,
new order
,
patrice rushen
,
steinski
,
Steve Cobby
,
yello