Sumo – Le Visiteur Featured Artist & Mixtape 065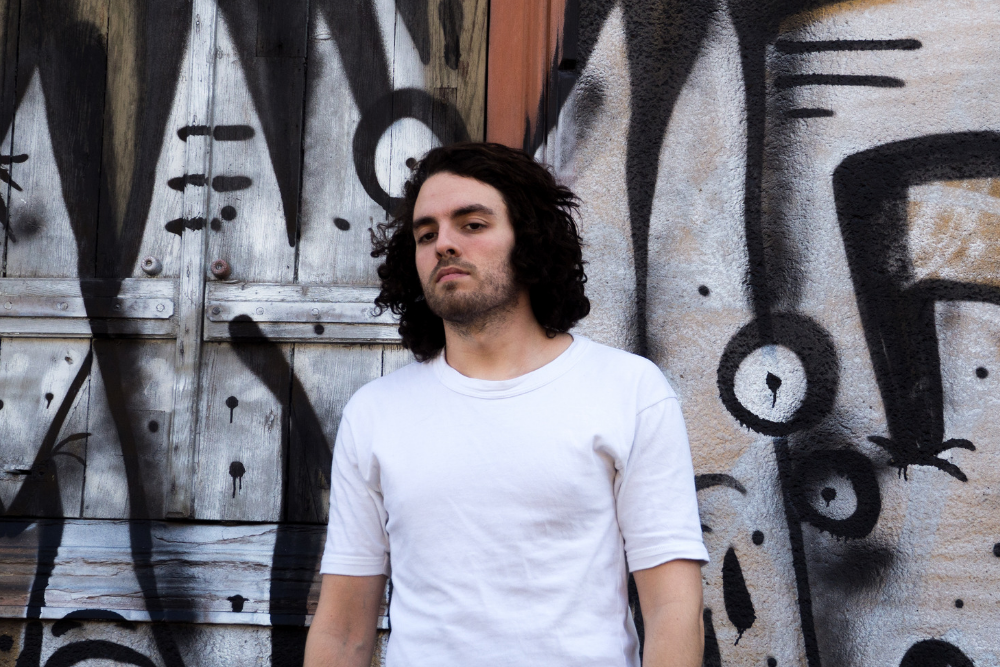 Sumo – Le Visiteur Featured Artist & Mixtape 065
Hailing from Stuttgart, Sumo is a real sound and production connoisseur. Starting off at a young age playing guitar and piano he would go on to achieve a masters degree as a composer and sound designer. He is heavily in demand on the sound design front and has recently designed projects for Bjork's MoMA Exhibition in New York and for Mercedes in Berlin.
His brand new EP Ishiki meaning 'consciousness or awareness' is due to be released on 30th August on Sonar Kollektiv. It's a fascinating label which was founded in 1997 by Jazzanova and originally designed as a platform for its own music. 350 releases later, they have worked with a multitude of cutting edge artists and have covered a wide variety of genres, it's a label which prides itself on innovation.
On Ishiki Sumo develops his on-going love for House music combining 4/4 and breakbeats with crisp percussion, wonderful basslines and well judged vocal samples. It's a hybrid of multiple house styles which feels fresh and exciting.
We spoke to Sumo about the EP, his sound and his work as a sound designer check it out below along with a brilliant mix he put together for us. The Full Tracklist for the mix is at the bottom of this feature.
You can check the EP and pre-order it from: https://sumosk.bandcamp.com/album/ishiki-ep
Hi there Sumo,
Thanks for speaking to us today.
For our readers who haven't come across your releases before how would you describe the musical style of Sumo?
It's quite hard to define yourself. I try to combine influences from all kinds of music with my own understanding of it. Jazz, UK Garage and selected pop music mostly inspired me when I was producing Ishiki.
How would you describe your latest EP 'Ishiki' which is out on 30th August on Sonar Collective and can you give us a bit of history about the EP?
I'm working at a renowned sound and music agency, where I learned a lot about music. In the last three years I never felt like making music after coming home from making music. Yet, there's a lot that you think about in three years, a lot of ideas that you come up with in your head that eventually have to manifest in something.
At the start of this year I had some sick days and used this time to start creating the EP and funnel the ideas I've thought about in the past. All songs on Ishiski, except Hokori, have made during that week. Hokori, the single, came about a lot later whilst visiting Barcelona.
How would you say your sound has developed since you started producing?
In terms of sound, I'm constantly trying to develop and look for new inspiration. Ultimately, I'm interested in every genre, because it's exciting to see how different people understand and interpret music completely differently from loads of perspectives, like sound or cultural influences.
In the last couple of years though I felt more attracted by clean and widely understandable sound-scapes. People around me usually judge pop music a lot, but I feel the knowledge that goes in to them is so vast, it fascinates me.
I'm working with a lot of people who have quite a complex approach to music, sometimes making it difficult for casual music listeners to understand and relate to. That is how I started but now I'm slowly developing my music towards a more analytic approach to discover new possibilities.
Please can you describe your production set up for us and what is the one piece of equipment or plugin that you couldn't live without?
I live in a quite tiny flat with very limited in space for music equipment. All I'm using at home is a midi keyboard, a mikrokorg, a few guitars, a bass and two speakers. On the other hand I'm well equipped from a software side. This is mainly due to my job, where you have to optimise workflows and don't always have the time to use analog equipment in the chain. I wouldn't want to miss Rebilka XT.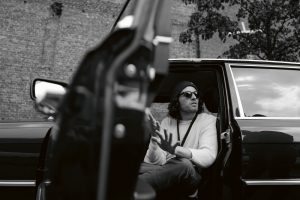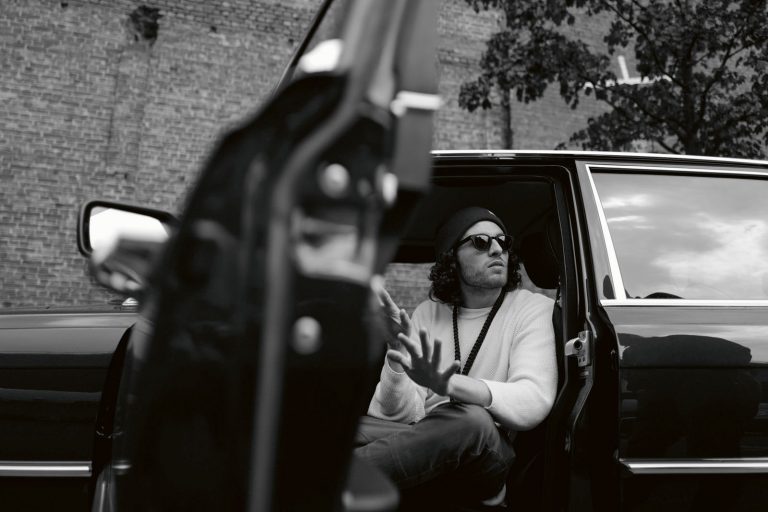 You recently designed the sound for Bjork's Exhibition at MoMA in New York, what can you tell us about that project and how does it differ from making an EP like this?
I've had a lot of positive experiences producing music for commercial clients, but to be recognised for your own, personal work and having the opportunity to release on Sonar with my first EP was the best thing that happened to me. I met so many amazing people in this process who appreciate my work, it feels really good.
What else can we expect from Sumo in 2019?
Right now, I think Ishiki is a story that I haven't finished writing yet. It might not be another EP, but certainly I'm going to produce a few more singles that will go with it. Furthermore, there will be a record with remixes, re-interpretations of my songs and I most definitely want to develop towards a more jazz influenced direction.
And finally, please can you give us 4 tips for a great day out in Stuttgart. A place to buy records, a place to eat, a place to drink and a place to dance.
For a dance, I'd highly recommend to pay a visit to F&K (Freund & Kupferstecher). They're not restricting themselves to one specific type of music and the variety in what they play is sophisticated and unique in the city. On the 30st of August we're going to have a release party for Ishiki there.
The best street food you'll get at Alaturka in Stuttgart south.
To dig and shop records I'd visit Axel at Plattenbau near Marienplatz.
For a drink you're well taken care of in most parts of the city, but the White Noise Bar clearly is a very nice spot to go to.
For more info on Sumo please check:
Facebook: https://www.facebook.com/sumo0711
Mixcloud: https://www.mixcloud.com/sumo0711/
Sumo – LV Mixtape 065 Tracklist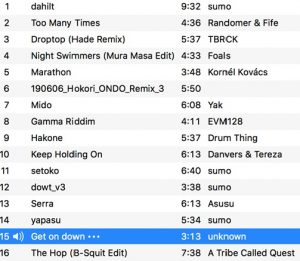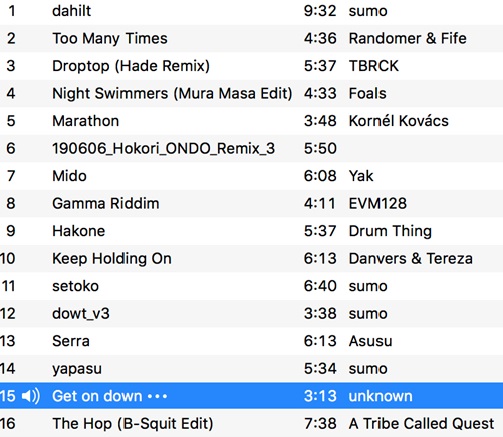 Tags:
Sonar Kollektiv
,
Sumo