The Phantom's Revenge – BMX Boogie – Black Riot Records 037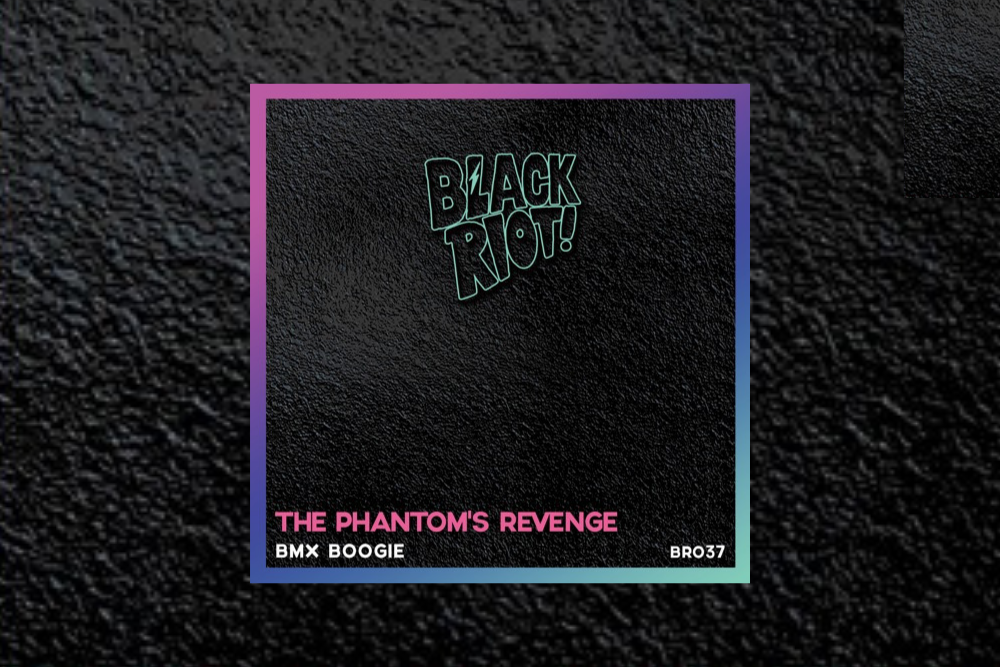 The Phantom's Revenge – BMX Boogie – Black Riot Records 037
Our love of the Midnight Riot label is well known to all our regular readers, well now it's time to show some love to their sister label Black Riot in the shape of a monstrous EP from mysterious French producer and DJ The Phantoms Revenge. This is an artist who plays his cards close to his chest as far as information is concerned other than he "used to ride tigers in the jungle". Believe that or not but what we do know is that he has dropped one unbelievably brilliant EP right here.
Packed full of the French filtered looped up disco sound we love it's a real throwback to when Roule was at the absolute height of it's powers and there was a huge scene around it but with all the production power and grace of 2019. Expect four tracks packed with energy and excitement, the type that makes us DJ's bang down the DJ booth door for a closer look at the CDJ screen before buying the tracks online in the taxi on the way home from the gig so we have them to slam straight on the second we walk through the house door. Watch out neighbours volume up to 11 here we come.
Lead Track BMX Boogie has that looped up fu*ked up, funky as a mosquitos tweeter sound. I can't breakdance but believe me if this came on when I was on the dancefloor I'd be breaking out my finest coffee grinder so best watch out and pass round the shin guards. It has that undeniable ass shaking vigour about it. Cool vocals, chops and filters in all the right places, film clips, you name it it's all in here and programmed to perfection.
Next track Workout Music is very aptly named, sax loops, superb vocals, thumping drums just add green lycra and off we go again, weird and vigorous shapes will be thrown.
Number 3 is a little more laid back but only because the first couple of tracks are so energy packed. It's a smooth dancefloor hook, the type you drop as the crowd is starting to wander in and get frisky. This is a track which will see them head straight to the dancefloor.
Closing the EP out is Icanmakeyousmile and it's safe to say it does just that. Again it's wonderful party fare with a super soulful vocal, loops, filters, the whole show right here. Cue the thumping beats.
The whole EP is like jumping in a time machine back to the days when it was cool just to throw a monster of a feel good party. No side, no phones, just a writhing, sweaty smiling dancefloor.
Brilliant work.
For more info check:
The Phantom's Revenge Facebook: https://www.facebook.com/phtrvg/
The Phantom's Revenge Soundcloud: https://soundcloud.com/thephantomsrevenge
Midnight Riot Facebook: https://www.facebook.com/MidnightRiotRecords/Midnight Riot Soundcloud: https://soundcloud.com/midnight-riot-records
Tags:
black riot
,
French Disco
,
french house
,
Midnight Riot
,
The Phantoms Revenge