LV Premier – Micfreak – Hot Hot Hot House (Johan S Remix) [Unquantized]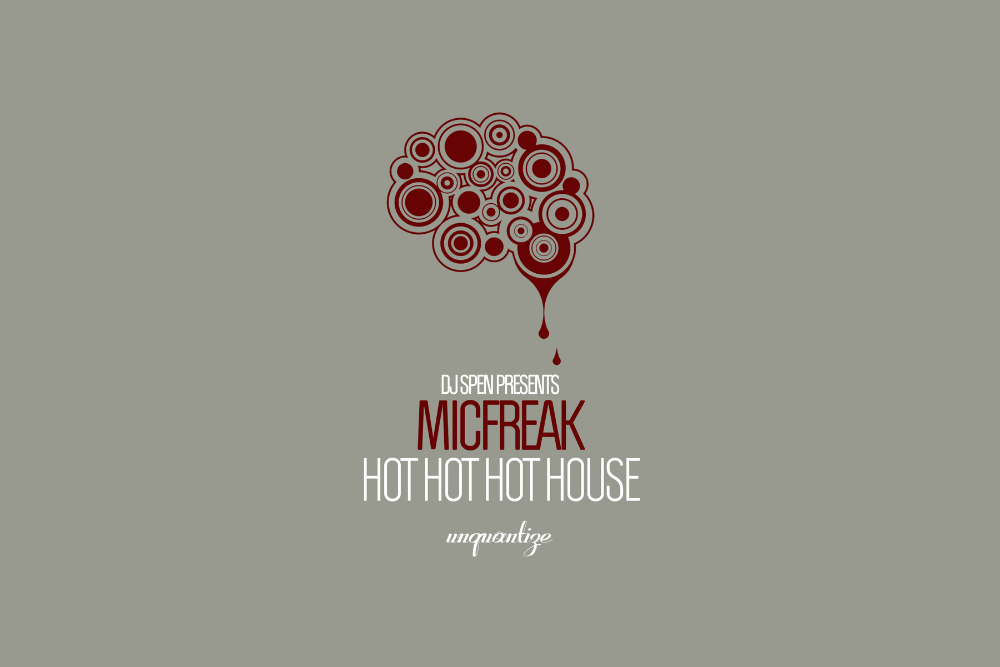 LV Premier – Micfreak – Hot Hot Hot House (Johan S Remix) [Unquantized]
Micfreak is an artist who has really stood out for us this year with some brilliant house music coming from his well matched tie up with DJ Spen's Unquantized label amongst others. You can check out our recent interview with him along with a superb mixtape HERE. His recent album Feelin It is well worth checking out if you love your club focused US house music. It's packed full of dancefloor gems, title track Feelin It and Drums & Bass are spot on.
Now he is back with a brand new release in Hot Hot Hot House which features three versions. There is a brilliant remix from storied Swedish producer Johan S alongside the original and instrumental versions.
Our premier today is the Johan S remix which is a straight to the dancefloor house smash. Chugging synths, "talk about house music" vocal refrains and swirling white noise give the track loads of power. It's a track which will undoubtedly be picked up by DJ's all over the globe as see the last embers of the summer season.
The original has a well defined 90's vibe with jacking Todd Terry-esque drums, the brilliant "all about house" vocal, huge synths and a deep and tonal breakdown which brings to mind Professional Widow in the energy it conveys. Wonderful production all round.
The Instrumental does just what it says on the tin dispensing with the vocal to keep the raw energy of the rest of the track.
Another major step forward for Micfreak. Grab it on Traxsource: https://www.traxsource.com/track/6604103/hot-hot-hot-house-johan-s-remix
For more info Check:
Micfreak Soundcloud: https://soundcloud.com/micfreak
Micfreak Facebook: https://www.facebook.com/micfreak/
Quantize Facebook: https://www.facebook.com/QuantizeRecordings/
Quantize Soundcloud: https://soundcloud.com/quantize-recordings
Tags:
DJ Spean
,
Micfreak
,
Quantized
,
Unqunatized