25 Years of Paper Recordings – Hidden Gems with Ben Davis (Flash Atkins)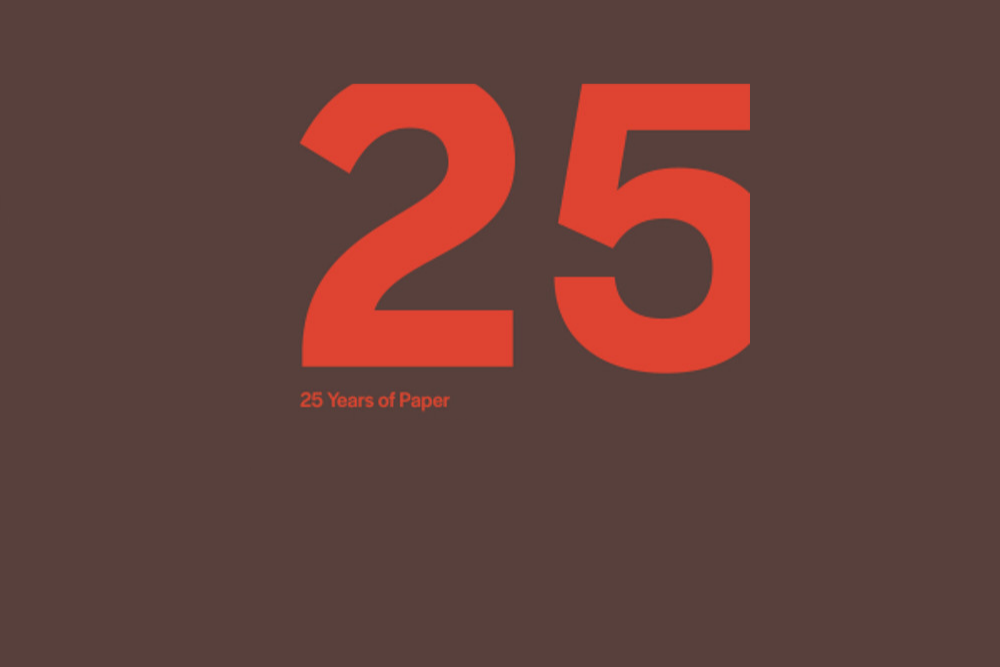 25 Years of Paper Recordings – Hidden Gems with Ben Davis (Flash Atkins)
Following up our feature on their brilliant 25th Anniversary compilation which you can check HERE we are heading back to Paper HQ today to speak to label boss Ben Davis (Flash Atkins) about some of the his favourite ever tracks and remixes which were created for Paper but which maybe didn't quite achieve the success he would have loved for them first time round. He has picked his 10 favourite hidden gems from the Paper back catalogue for us with cuts from the likes of Hot Toddy, Andrew Weatherall in his 2 Lone Swordsmen guise, Kenny Hawkes, Truant, Daco and many more stand out artists.
It's a fascinating list which shows the diversity of the label from Balearica to deep fuzzy electronic groove, electric break beat, cosmic disco and onwards to acid house. It's a wonderful selection of across the board electronica which sounds as exciting and relevant today as the tracks did when they first dropped.
The Paper 25th Anniversary compilation features track selections from Crazy P and Flash Atkins from the vaults of Paper Recordings and you can buy it now on Bandcamp: https://paperecordings.bandcamp.com
New Phunk Theory – 0191 Reprise
A 10" B side and album track that's a those in the know balearic classic. It takes you back to a time and a place in dance culture when you listen to it now.
Future Rhythm Foundation – Soul Dredging
Like a DJ Shadow cut from back in the day. It was released in 2000 but has just racked up 850K plays in 6 months on Pandora for no apparent reason (that we know of). So I guess its not a hidden gem anymore .
Kenny Hawkes – Ashley's Was Part 2 (2 Lone Swordsmen Mix)
The Guvnor vs. The Dark Lord. Kenny Hawkes (RIP) made two of the best loved Paper releases but Weatherall's mix of Ashley's War is often missed. Its his only appearance on Paper.
Hot Toddy – Sometime Last Night
A melancholic and uplifting slice of balearica that is pure heaven. From the synth stabs and vocal sample to the broken beats, it's faultless.
Truant feat. Danielle Moore – Song of a City (Reset Mix)
Its all about the fantastic song on this with what I think may be Danielle's first collaboration outside of Crazy Penis. The mix is up there with Miles and Elliot's best for me it's got a mid-90s Beloved vibe about it.
Soane – Go Master
I played this the other day on Reform Radio and forgot how good this track from New Zealand legend and Tongan royalty, Soane (RIP) is. Its fast, breaky, jazzy, got great production and doesn't quite fit in to a specific genre. It hasn't dated at all.
Tal M. Klein – Thingyblahblah303
Tucked away on the Project Fear compilation, this is the most unhinged and best programmed acid break in my record box. There's also a drop that goes on for quite a long time and makes you think something's gone wrong with the deck EVERY SINGLE TIME.
2 Billion Beats – Mega City One (Flash Atkins Mix)
This never seemed to do anything and while massively blowing smoke up my own arse, its the favourite remix I've done. I sent it to Tim from Crazy P to put some bass on and he totally transformed it.
Daco – Dreadnought
Daco is just an amazing producer. This is pure prog disco that goes mental at the end. There are some tracks that if they were given a slightly different context would go massive on a scene. This is an example; if Harvey or Weatherall had done it, people would be hailing as a genre-busting classic. Such is life!
2 Billion Beats – Slow Down
An updated version of Mega City One (see above) that they did for their album 'Be Nice To Each Other'. Its catchy, deep and builds up to a fabulous crescendo. I was in two minds right up to the last minute whether to put this or Noise In Your Eye on the 25 Years of Paper compilation but it missed out for the banger.
For more info on Paper Recordings please check:
Facebook: https://www.facebook.com/paperecordings
Soundcloud: https://soundcloud.com/paperecordings
Tags:
flash atkins
,
paper recordings