The Quick 6: An intro To Joe Ventura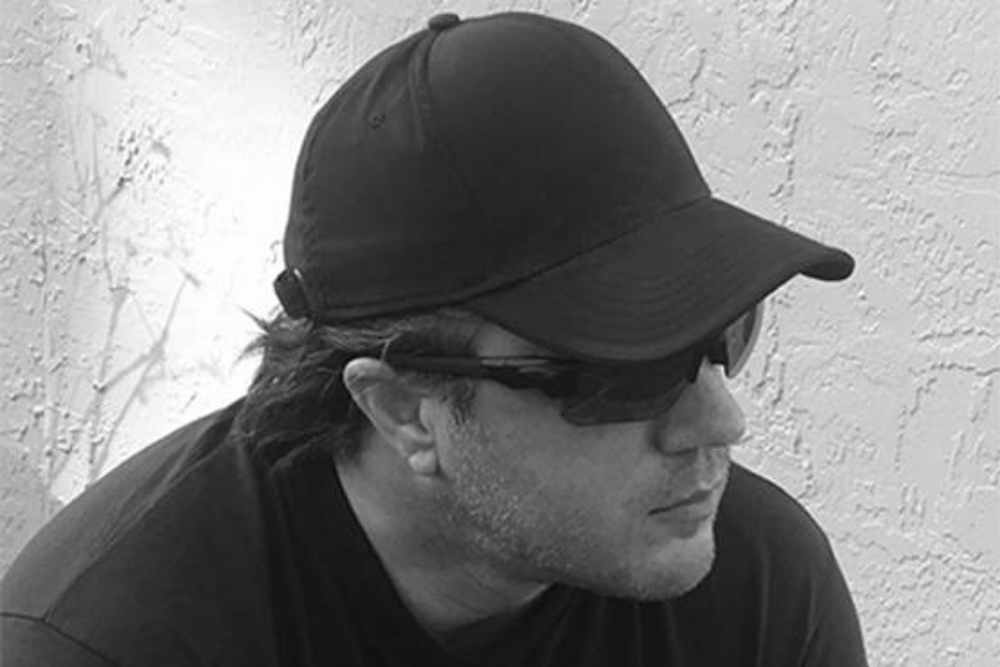 The Quick 6: An intro To Joe Ventura
Q1: Who is Joe Ventura?
30-year veteran DJ, Remixer & Producer.
He has produced and remixed under the names Joe Ventura, KingSize, Headrush and Tabasco. All tracks were co-remixed or produced with Scotty "Marz" Marzullo.
Previous remix tracks include:
Aphrohead – In The Dark We Live (Thee Light) – Emotive Records
Underground Sound of Lisbon – So Get Up – Tribal & DMC Records
Chris & James – Calm Down – Stress Records
Jestofunk – Can We Live Together – DMC
Li Kwan – I Need A Man – DMC
Laura O – There's Only One Thing – UMD
Thelma Houston – Don't leave Me This Way – Dig It International
Previous produced tracks include:
Headrush – Underground – Emotive Records
Tabasco – Fixed & Addicted – 5XO-294
In 2000, Joe's career in music and life took a downturn due to the grip of alcohol and drugs. In 2012 Joe finally "got clean" and has maintain sobriety ever since. It took a little time to get close to music again because of the strong association with drinking and drugging.
Joe has overcome and tackled his demons. As a result, he has returned to the music. His goal is to make music that takes people's minds off the problems of their world even if only for a short bit of time.
Q2: What is your latest release?
Where Were U? – Released on Whole Story Records. This is a remix of the classic Trammps song "The Night The Lights Went Out". Parts were replayed by Tyrrell at SampleReplays which include the flute and strings. I remixed this because the string section is a favorite and deserves more attention.
Buy Link = https://www.beatport.com/release/where-were-u/2892371
Q3: Who are your greatest influences as a producer?
Masters at Work – St. Etienne – "Only Love Can Break Your Heart"
This is and always will be a classic. This track is the epitome of a true remix. If you listen to the original and then listen to the MAW remix, it's an absolute mind-blowing transition, almost unrecognizable.

David Morales – Robert Owens – "I'll Be Your Friend" (Glamorous Mix)
Although all of the mixes of this song are great, the Glamorous Mix stands out more so. I have to believe while David, Satoshi Tomiie & John Poppo were in the studio doing this mix, each one got a chance to handle their part. This mix is off the charts and will always be a NYC classic.
Mark Knight – All Tool Room records but Pagano – "Take The Feeling"
Tool Room is one of those labels that has really gotten my attention. If you were to look at the energy level of a track as a volume dial, Tool Room tracks always manage to come out of the gate at 8 from the start. This is what a peak hour track should do. They never miss the mark.
Q4: Please tell us about the electronic scene where you are based. What artists do you love past and present that have inspired and encouraged you and what parties that you love going to have helped your musical evolution.
My electronic scene is international. I believe the current music scene in general is. Artists that have inspired me include; The Latin Rascals, Chep "Chip Chop" Nunez, Jose "Animal" Diaz, Louie Vega, Kenny "Dope" (MAW), Carlos Berrios, Mantronix, Mickey Garcia, Scott Blackwell, David Morales, Tony Humphries, Frankie Knuckles (RIP), Todd Terry, Basement Boys, Glenn Friscia, Ralphie Rosario, Joey Beltram, CJ Bolland, Pal Joey, Kevin Yost, DJ Pierre, Felix Da Housecat, Junior Vasquez, Armand Van Helden, Danny Tenaglia, Ashley Beedle, MK, Johnny Vicious, That Kid Chris, Chemical Brothers, Full Intention, Roger Sanchez, Junior Sanchez, Harry "Choo Choo" Romero, Richie Hawtin, Basement Jaxx, Cajmere, Fred Everything & Mark Knight.
30 years is a long time and there have been many, new and old that have contributed to my molding along the way.
Q5: What can you tell us about the theme of the mix you have done for us and what are some of the key tracks for you?
The theme of the mix is broad. My goal was to include some fresh tracks as long as some original old school tracks. One of the key tracks is the Pal Joey Hot Music remix. Hot Music has always been a favorite and is a Monster Classic House track that everyone should know. The original version is and always will be the best though.
Q6: What else can we expect from Joe Ventura in the next 12 months?
Great question. Currently there are 7 tracks scheduled for release over the next 7 months. It is intended to release at least 1 track per month. Most of the tracks are still unsigned and if needed will be released on my label BIG Speaker.
For more info please check:
Artist Facebook: https://www.facebook.com/joeventuramusic
Artist Soundcloud: https://soundcloud.com/joe-ventura-498635185
Tags:
Joe Ventura