Clive From Account's Top 10 Office Party Records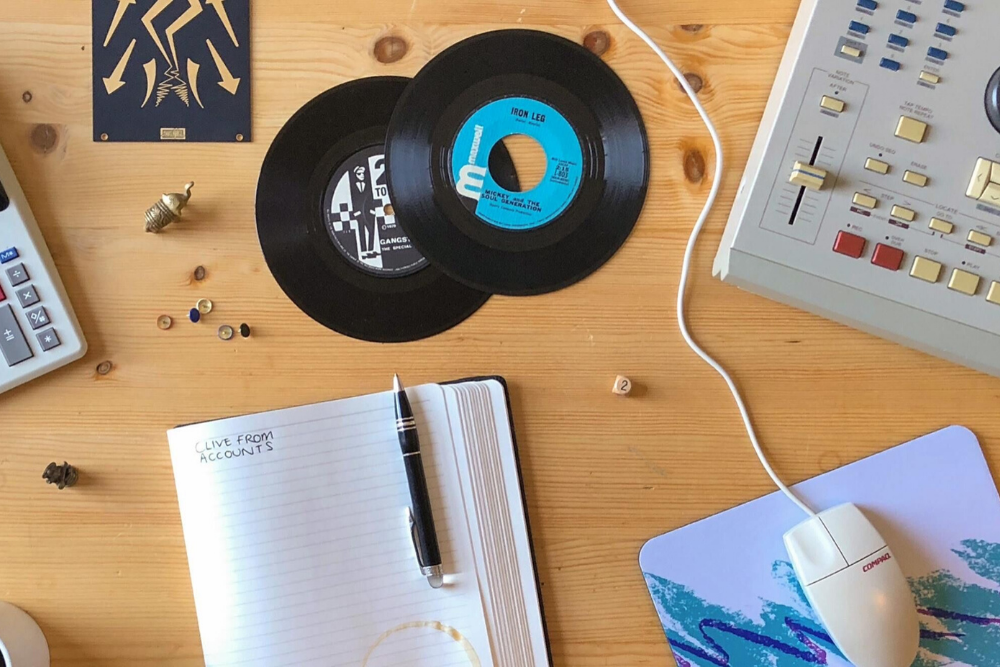 Clive From Account's Top 10 Office Party Records
Hailing from the UK Clive From Accounts is a mysterious character with a love for Hawaiian shirts and hanging around coffee machines. Emerging from the depths of the stationary cupboard he has just signed a three track EP to the brilliant Outplay label who have been helping Clive nurture his production talents over the last year. Originally sending them an email with a demo called Bisou they were in their own words "blown away. Production quality was top notch and it really stood out from what came in our inbox."
Now it's time to unleash this scorcher of an EP which Clive has filled out to three tracks from the bouncing deep bubbling club house of Keep Movin' through the melodic deep house of The Trouble With Clive and on to the aforementioned Bisou a deep brooding breakbeat monster with the effortless grace of a lost rave classic.
All in this is a bit of a future classic.
To celebrate the release we asked Clive to put together an office party Top 10 for us and it's safe to say that Clive's office parties have the coolest soundtrack that you are ever likely to hear whilst photo copying you b-side to hand out as a risque Christmas card.
Clive From Accounts brand new EP on Outplay 'The Trouble With Clive EP' lands on 17th April check it here: https://www.juno.co.uk/products/clive-from-the-trouble-with-clive-ep/768810-01/
Clive From Account's Top 10 Office Party Records
Johnny Jones And The King Casuals – Purple Haze
From the first grunt Colin from sales will have his tie round his head.
ESG – Tiny Sticks
Is this song about pencils? I like to think so. Shout outs to the stationary cupboard.
Prince – Lets pretend we're married
Prince encouraging regretful drunken liaisons / disciplinaries..
Eddie Parker – I'm Gone
..and one for the bitter divorcees.
Mr Oizo – Patrick 122
Wait for the sax then burn off some of that excess Sunny Delight / Percy Pig energy.
The Beginning of The End – Funky Nassau
Turn up the central heating, this is perfect for a Hawaiian shirt day conga.
Beastie Boys – Shake Your Rump
Will have people photocopying their rumps in no time.
Double 99 – Ripgroove
The photocopier will have been pushed out of the window by this point.
Coldcut – Say Kids What Time Is It?
Who doesn't enjoy James Brown mixed with the Jungle Book? Sure to inspire an interdepartmental breakdance competition.
Marie Davidson – 'Work It (Soulwax Remix)
Lastly Marie supplies a complete team building away-day in 5 minutes.
Love this? Check out our playlists HERE
Clive From Accounts brand new EP on Outplay 'The Trouble With Clive EP' lands on 17th April check it here: https://www.juno.co.uk/products/clive-from-the-trouble-with-clive-ep/768810-01/
For more info check:
Clive From Accounts Facebook: https://www.facebook.com/clivefromaccounts/
Clive From Accounts Soundcloud: https://soundcloud.com/clivefromaccounts
Outplay Facebook: https://www.facebook.com/outplayrecords/
Outplay Soundcloud: https://soundcloud.com/outplay
Tags:
Clive From Account's
,
outplay