The Quick 6: An intro To Vibes4YourSoul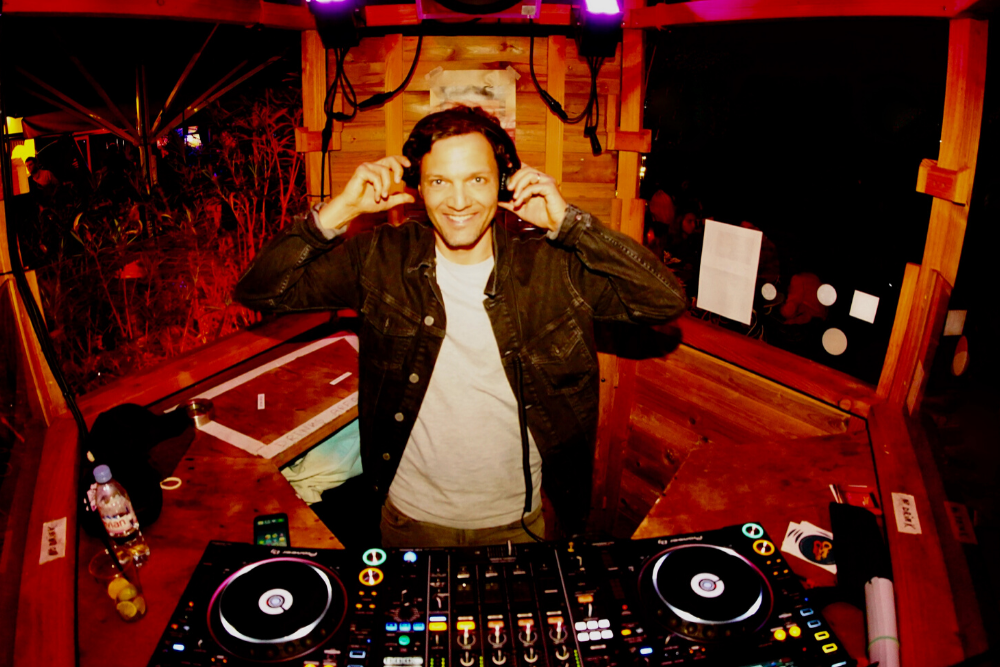 The Quick 6: An intro To Vibes4YourSoul
Q1: Who is Vibes4YourSoul?
I'm a French DJ and producer based in Paris & Reims. A passionate music lover and sound digger, my musical world is very eclectic in nature. From the Jazz/Disco/Funk scenes, to the Brasil/Afro universes, but also the Indie/Folk worlds, and of course House/Electro sounds. As a DJ, there's nothing I love more than shaking all of these together to create a groovy conundrum where styles and times matter less than the groove thread between them.
As a producer, I try to revisit old gems or contemporary tracks through edits and reworks, adding my groovy and soulful touch to them.
Q2: What is your latest release?
My latest release is a 4-track edit/reworks EP for German outfit Too Slow To Disco, run by Berlin-based DJ Supermarkt. It's actually a good snaphot of my musical colour, with reworks ranging to disco, samba, groove and 70s soulful folk.
Check out our full review of the EP here: https://levisiteuronline.com/music/lv-premier-all-the-way-vibes4yoursoul-tonights-ze-night-rework-ep-review-2/
Q3: Who are your greatest influences as a producer?
This one is really tough! As I said, nurturing so many musical roots, picking three artists/tracks is a challenge for me! I'd go with these:
1/ Gil Scott-Heron, at the frontier of jazz, hip–hop and groove, a fantastic musician, coupled with an inspiring poet and humanist. It's actually pretty amazing to see how contemporary most of his lyrics are, they still resonate today.
Track: We Almost Lost Detroit
2/ St. Germain: back in the mid/late 90s, when I moved to Paris from my hometown of Reims, the independent Radio Nova opened me to the burgeoning French house world, courtesy of its amazing week-ends DJ crew at the time (Dj Deep, Dimitri from Paris, Erik Rug…). St-Germain's first album Boulevard was one of the cornerstone records of this period and probably the one that triggered my first purchase of turntables purchase
Track: Deep In It
3/ Erlend Øye: One of my favourite current artists. A very inspiring "troubadour" by all means. Whether through his solo records, his various projects (Kings Of Convenience, The Whitest Boy Alive), as well as his occasional DJ acts, I admire his songwriting genius, but also capacity to infuse groove into different styles and formats.
Track: I'd Rather Dance With You (from Kings Of Convenience)
4/ Finally, (I cheat here I know), as a producer, I have to mention my friend Yuksek, the renowned French producer and outstanding DJ, who has been a constant support for me. He was the one who convinced me to start producing edits and reworks a few years back. His new LP, Nosso Ritmo, is a very cool nudisco voyage, check it out!
Q4: Please tell us about the electronic scene where you are based. What artists do you love past and present that have inspired and encouraged you and what parties that you love going to have helped the musical evolution of Vibes4YourSoul?
I'm part of Yuksek's Partyfine family, which gathers a pool of producers/DJs (Get A Room!, Jean Tonique, Claap!, Fatnotronic, Anoraak and more…) with a common love for disco and exotic grooves. I also feel close to a more slo-mo scene, which Berlins DJ Supermarkt represents best through his Too Slow To Disco label and parties. The Californians of Poolside are also a source of inspiration and admiration in that space.
In Paris, DJs groups and labels like Cookie Records/Les Hiboux, Crème de Coco, Hotel Radio or Le Mellotron are also collectives/projects I enjoy and collaborate with from time to time.
Q5: What can you tell us about the theme of the mix you have done for us and what are some of the key tracks for you?
This mixtape is a trip between 70s disco and soulful rock edits and contemporary house sounds. You'll meet Donald Byrd, Jim Morrison and Paul Simon in between contemporary electro tracks. It's a glimpse of what I love to do as a DJ:)
Q6: What else can we expect from Vibes4YourSoul in the next 12 months?
Definitely more edits and reworks in various genres, either self-released or on independent labels. Hopefully some official remixes too if I get the opportunity (there are so many contemporary independent artists that I'd love to remix at the moment..from Erlend Oye, to Chassol, Seu Jorge, Sufjan Stevens, Mac De Marco, Nu Guinea…if they happen to read this!)
Finally, when this very difficult period we're all going through comes to an end, I'm definitely looking forward to sharing more love behind the turntables too 🙂
To buy the latest Vibes4yoursoul release Too Slow to Disco Edits 05 check : https://tooslowtodisco.bandcamp.com/album/too-slow-to-disco-edits-05-vibes4yoursoul
For more info check:
Vibes4YourSoul Facebook: https://www.facebook.com/Vibes4YourSoul/
Vibes4YourSoul Soundcloud: https://soundcloud.com/vibes4yoursoul
Vibes4YourSoul Instagram: https://www.instagram.com/vibes4yoursoul/
Tags:
disco
,
DJ Supermarkt
,
Too Slow To Disco
,
Vibes4soul
,
yuksek