The Quick 6: An intro to Risk Assessment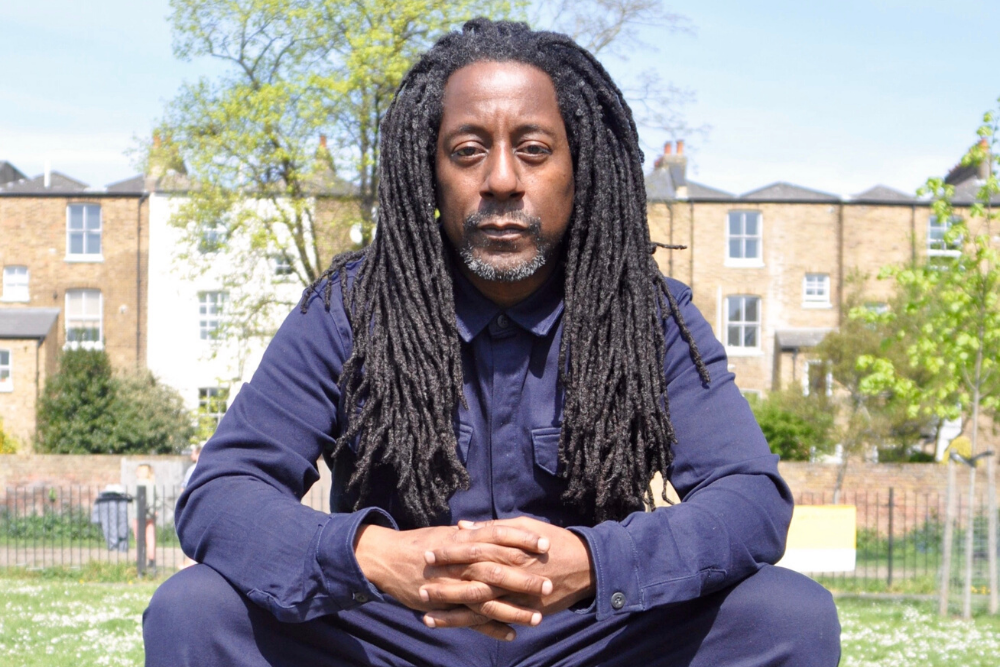 The Quick 6: An intro to Risk Assessment
Having just released an incredible three track EP on Midnight Riot and featured on their stellar Disco Made Me Do It Vol. 3 EP which is currently sitting in the top 10 on Traxsource LV online has been hugely impressed with Risk Assessment. He has a sound which is both classic yet contemporary, it's also fun and packed with a real dancefloor energy. It sits well within the current disco pantheon but has a definite 80's flair which stands it apart. We caught up with him to ask him our quick 6 so we can find out more on this talented artist. Risk Assessment also put together a brilliant mix for us which you can check below. If you're dancing with us please give it a share on Soundcloud and help spread the love!
Q1: Who is Risk Assesment?
Risk Assessment is London-based DJ and producer Glyne Brathwaite. Music has been a massive part of my life since my teens. Growing up in South London in the 1970s and 80s, they way to get noticed was to be a good dancer and a good dresser and to be honest that's what first drew me to music!  So many new genres were created at that time, moving from soul, boogie and R&B onto hip hop and break dancing, with disco tracks coming in and out, then ultimately house music and the rave scene.  I was riding that wave from the beginning and found a way in by DJing long before I started producing. I started out at the clubs that sprung up in London out of the rave scene, like Energy, the Limelight, the Wag Club, Crazy Larry's and Brixton Academy. In 1999 I set up my own PR company, Rude Awakening Promotions, working with labels and artists from all over the UK and around the world including Masters at Work, Francois K, Dennis Ferrer, Louis Benedetti, Jon Cutler, Tyrone from 83 West, Naked Music,  Papa Records, Reel People, to name just a handful.
Q2: What is your latest release?
My latest release is the "Brother From Another Planet" EP on Midnight Riot. The main track is "You Must Be the Girl" which uses an original vocal from "Skip to my Lou" by Finesse Henderson. That track was big in the clubs in 1983 when I started going out. I wanted to do something with an 80s groove that was a bit different from the disco tracks that other producers were using.  The other tracks on the EP are "Bionic Lover" and "Left to Right", also taking inspiration from the 80s but with very different styles. I've tried to give all three tracks the swing they need for today's dancefloor but without ruining the vibe.  Lee Darlow (Saison) of Earthworks Studio suggested I send the tracks to Andy (Yam-Hoo) at Midnight Riot. He knew the original track straight off so I knew right away they were the right label for me.
Q3: Who are your greatest influences as a producer?
Frankie Knuckles "Baby Wants to Ride"
Growing up as a black kid in south London you are surrounded by racism and then the rave culture comes along and people stop seeing colour. This record just sums up that feeling for me of riding that wave and being part of a scene, way before I started DJing.
Lil Louis "French Kiss"
Simply a massive record. There hadn't been anything else like and there's been nothing like it since!
Masters at Work "I Can't Get No Sleep"
This was when I started to feel goose pimples when I played a certain record as a DJ.  Louie and Kenny producing with India on vocals, what more can you say.
Q4: Please tell us about the electronic scene where you are based. Which artist's do you love past and present that have inspired and encouraged you and which parties that you have loved going to over the years have helped your musical evolution.
I don't go out clubbing that much any more to be honest. Growing up with all the different music genres in the 80s and then being lucky enough to be on the house scene in London in the 90s, it's hard not to compare. That's not to say I want to hear back to back classic tracks when I go out, I want to hear something new but something that gives me that same feeling I used to get. I love techno, deep, soulful – all of it – and I like mixing things up. If it sounds good, I'll play it, but I find DJs these days stick to one genre and it gets boring. Sorry but it's hard not to be a critic after 30 years of DJing!
Q5: You first came to prominence as a producer in the early 00's before taking a break from Music. What was it that brought you back to the music industry and what lessons that you learnt during your first spell have held you in good stead since your return as Risk Assessment?
In the early 2000s I was running a promotion company and DJing all over the place. With a radio show and residency at Ministry of Sound and Pacha, things were going good, but all good things must come to an end and around 2007 when the whole music world had gone digital, promoting vinyl was obsolete and we had to close down and move on.  I hung up my headphones and had a complete break from the music industry. I had a son in 2007 and he became my music . I got a "real" job and that was my focus for the next few years.  It took me 7 years before I wanted to start listening to music again but this time I wanted to get more involved in producing.  The digital revolution meant everyone was a DJ and the scene was getting stale.  I love all different styles of house so I wasn't sure if I wanted to go techy, deep or soulful.  I'd previously done a couple of tracks and remixes under the name The GB Experience, but never took it seriously enough to really find my sound.  Then in 2014 I started playing around with some ideas at home but wasn't sure where to take them . Then I was introduced to Lee Darlow (Saison) at Earthworks Studios and we just clicked.  The first Risk Assessment release, was "Baby Move Your Butt" on Guest House in 2016, and things took off from there.
Q6: What else can we expect from Risk Assessment in the next 12 months?
I've just put together and mixed a compilation for No Fuss Records, which is going to feature "This Must Be Deep", a track I've just finished with DJ Romain, also coming out as a single.  Next up is another track on Midnight Riot titled "I Can't Stand It", then "Hurt Me" on Phoenix Music.  I've got lots more ideas in the pipeline and I've been doing what I can from home, but I can't wait to get back in the studio, and I'm also hoping to get back behind the decks.
Grab Risk Assessment's most recent EP along which also features on Midnight Riot's Disco Made Me Do It Vol. 3 via:
https://www.traxsource.com/title/1291514/the-brother-from-another-planet
For more info on Risk Assessment please check:
Facbebook: https://www.facebook.com/2manyfillersnotenoughkillers/
Soundcloud: https://soundcloud.com/glyne-brathwaite
LV Mixtape 135 – Risk Assessment Tracklist
Coflo "Lux" (Kaidi Tatham Remix)
Nick Holder "Strong Black Woman" (Tyrone Solomon Remix)
Da Lata feat. Syren Rivers "Memory Man" (Frankie Felciiano Reconstruction Vocal)
Mike Steva feat. Araja "Adore"
&ME "Garden"
Cairro "Drummotions" (Mike Dunn Movement Mental Mix)
Jasper Street Company "Praying For You" (Louie Vega Main Mix)
Ashley Beedle "Ricano Sun Spots" (The Rising Sunz)
Lay-far "All Massive"
Risk Assessment "You Must Be The Girl"
Risk Assessment "Remember Me" (Acapella)
Tags:
Midnight Riot
,
Risk Assessment