The Silver Rider – Le Visiteur Featured Artist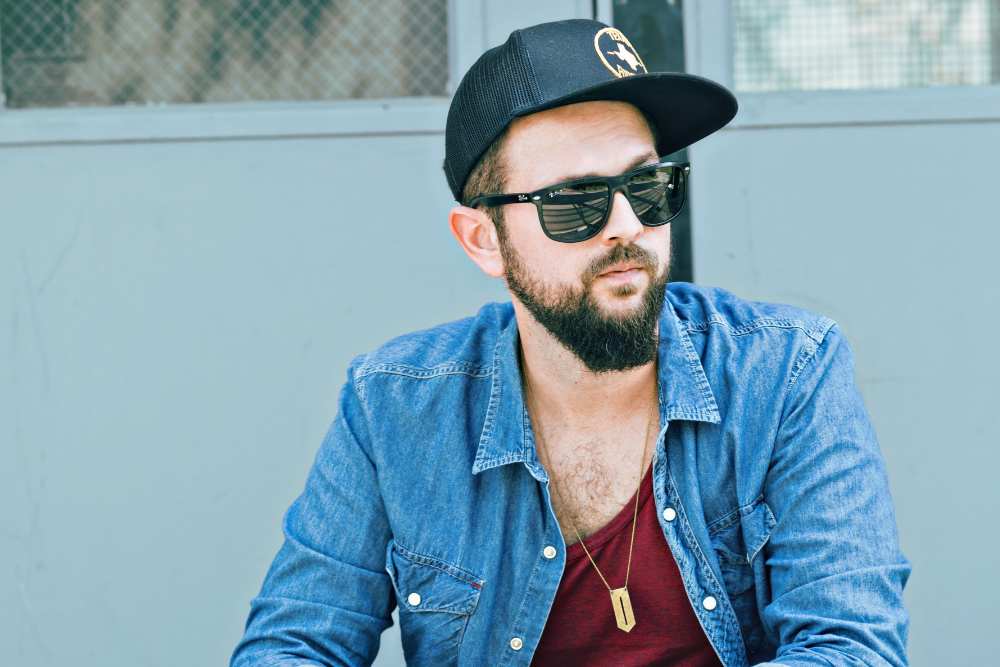 The Silver Rider – Le Visiteur Featured Artist.
Born in Austin in Texas to discotheque owning parents, the Silver Rider, aka Davey Schacherl, earned his disco stripes the hard way by building a reputation as a hard working and extremely talented DJ who was happy to travel from coast to coast across his homeland. Along the way he has held down much sought after residencies and is in heavy demand for his eclectic soul infused, energy packed, guest appearances.
It was a journey which would also see him become a real music student attending college to study commercial musical management. He would back this up with his real-life experiences in the club scene where every stop off was another day in class. Top of the agenda was how to move the dancefloor and it was a musical journey which would ultimately lead him to the studio as he honed his craft there informed by those dancefloor experiences.
The Silver Rider's releases were quickly snapped up by like minded labels including Whiskey Disco, Smokecloud Records and Editor's Kutz with heavy DJ support from globetrotting DJ's including Jacques Renault, The Reflex and Eddie C.
With an upcoming two continent tour later this month we thought it was a great time to chat to one of the most exciting DJ's coming out of the US right now. We discussed his musical upbringing, his career to date, the scene in the US and his releases. He also recorded this brilliant mix for us check it out and please give it a share on soundcloud and help spread the love!
Hi there Davey
Thanks for speaking to us today.
For our readers who haven't come across your releases before how would you describe the musical style of The Silver Rider?
Hey John, great to connect and thanks so much for having me! To answer your question here succinctly: Disco infused House is the absolute core of what I like to play and create. We'll get into more of the details below 😉
You recently released a new EP, the 'Fake News' EP with Whiskey Disco, what can you tell us about the release?
Yeah, this latest release is my third outing on Whiskey Disco proper… that label has a sister imprint called Lovedancing, which I've done two releases for as well. The Fake News EP is a split 12" between myself and Cancun, MX producer, The Funk District. We both contributed two, dancefloor centric edits that bring forgotten and buried Disco, Funk and Afro gems to the forefront… two of the tracks from this release are featured in the mix I've provided.
Your parents owned a nightclub when you were growing up, what are your favorite memories of that period and how did it shape your tastes as a DJ and producer?
A lot of The Silver Rider's style is informed by my upbringing. Music was always a staple in my home and my parents loved to entertain and throw HUGE parties at our house. They also owned and operated several clubs from the late Seventies up until the early Nineties… so that era obviously produced a lot of Disco music, as well as New Wave and Synth Pop, among other styles. All of which were very common for my folks to play around the house. Upon discovering the American Rave scene in the late Nineties, I began to draw connections from early and organic dance music to the more modern and electronic styles that were being exposed to me. Around this time, having expressed my interest in DJing, a business partner of my Dad's, who happened to be a former resident DJ at one of their clubs, gifted me a pair of old turntables: Technics SL1200 mark 1…they were big and bulky, with individual, rotary pitch controls for 33 1/3 and 45rpm settings each, but in perfect condition…I really wish I hadn't eventually sold them!
So, it was this time that I really caught the vinyl-bug…we're talking 1998 at this point so, there wasn't really any other accessible options for DJing. Thankfully, my parents had a great record collection, which I immediately raided. My hometown of Austin, TX had some really great record stores with an awesome team of buyers getting all the latest imports and promos. So, really, my parents easily played the largest role in how The Silver Rider eventually came to be and, honestly, they couldn't be happier with the path I've chosen in life. DJing and producing is a full-time gig for me, it's how I support myself and my family and I do it with the full support of my parents.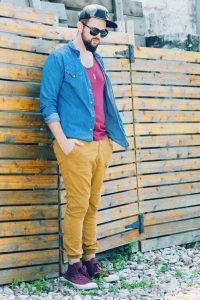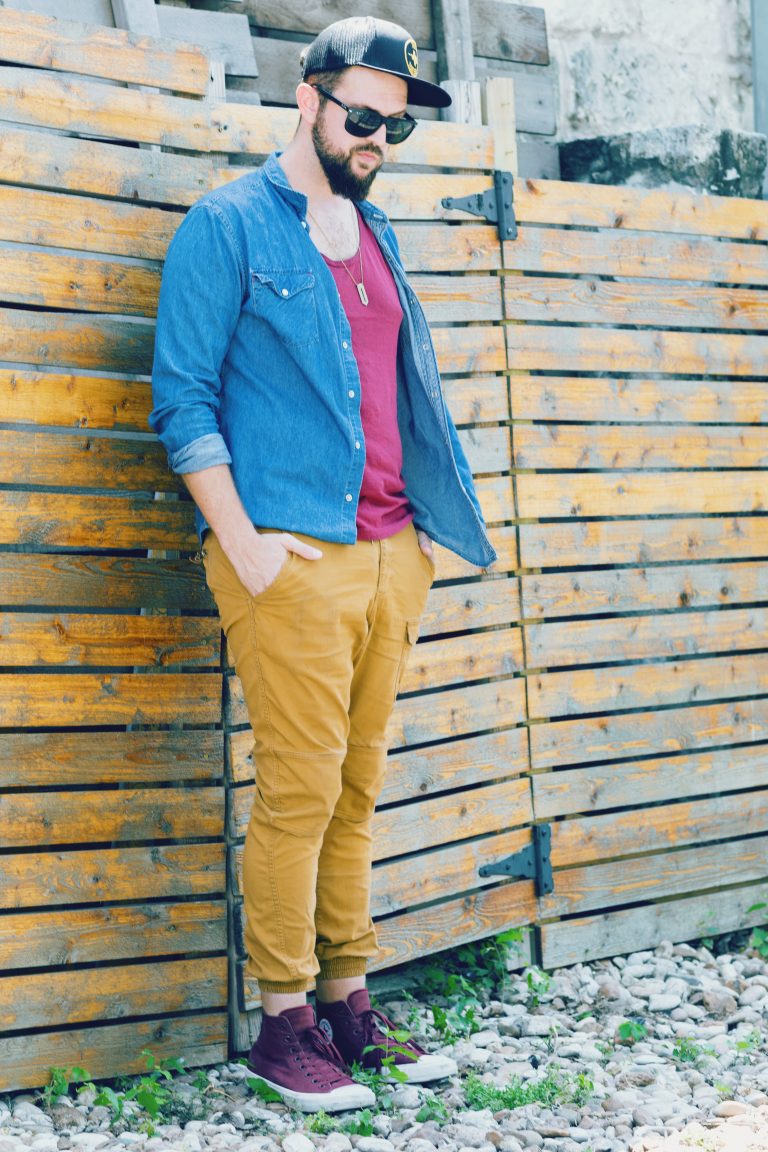 You have an upcoming tour organised later this month, please can you tell us about that, where to find you and what anyone coming down to check you out can expect.
Super excited for this upcoming tour. I've got five dates on the books spanning two continents over a twelve-day period with stops in Mexico and Colombia. Although I have been receiving more interest in travel gigs around the States new sources, this tour really couldn't have happened without the relationships I've fostered over the last several years and the help of some awesome people and close friends…y'all know who you are!
You can find more info on the tour by checking out my Facebook or Instagram pages, and I have gigs planned for Mexico City, Bogota, Tulum, Medellin and Merida. I'll be performing DJ sets at all of these places, playing the latest in House and Disco, mixed in with some of my favorites from years past. I'm particularly looking forward to having an extended set at Gitano's… an amazing Jungle Club in Tulum, as well as sharing the decks with my homies, Vagabundo Club Social, in Merida for the exquisite, Tres Bien party.
Please can you give us 3 tracks which you would say have directly influenced your style of production.
The Revenge – Cadillac
Recently reissued as an officially licensed remix, this blistering rework of Hot Chocolate's classic is a defining work of what could be considered the "Re-Edit Genre." It's big, beefy and crushes on every club systems. It's a very simplistic edit that perfectly utilizes the original elements, but includes tasteful additions and perfectly timed tension and release…a must for any club track IMO.
Genius Of Time – Houston We Have A Problem 
This one takes the edit genre and pushes it more into the realm of what some may consider an "original work." Yes, it features a basic bass loop mined from one of Whitney Houston's later tunes and there are some vocal samples as well…but the layers of added percussion, filtering, pads and chords really bring the sampled material into new territories… Juno Records specifically mentioned this tune when they reviewed my first release for Whiskey Disco back in 2015…they hit the nail on the head as this was definitely on repeat for me.
Phreek Plus One – La Spirale
Definitely a tune right here that I secretly aspire to. A staple in my DJ sets since it first dropped, this one is a beautiful example of tension and release as well as looped up psychedelia, which I absolutely love. The 70's library-disco-jazz flourishes are the stuff dreams are made of
You are based in Austin Texas, what can you tell us about the disco scene in the USA right now?
I see it bubbling up again. It's come and gone multiple times of the years from my experience…in Austin there was a great party that had gone dormant, more or less, called Learning Secrets. They were some of the first folks introducing me to the DFA generation of DJs like James Murphy, Jacques Renault, My Cousin Roy and others. Learning Secrets definitely created a special time with great parties but, with the rise of the west coast electro/blog house scene and ultimately what we now call EDM… their disco crusade had become a bit scarcer and is only now beginning to surface again. I've also seen a lot of these Disco guys embracing more electronic styles, not just dusty, organic disco or re-edits…. acid, techno and classic house sounds are all making their way into the sets of DJs that are classically regarded as "Disco DJs," which I think is a good thing. Obviously, there are the usual hot beds in the US: LA, New York, Chicago and Detroit all have established parties and strongholds for Disco music. I have been seeing events crop up in places like Denver, Atlanta, Phoenix (Arizona), Albuquerque (New Mexico), Pittsburg and San Diego… events that are pushing a more Disco aesthetic which in turn, brings Disco sounds to the musical program. There's always room for improvement, but I think it's in a good place at the moment.
If you were asked to collate your perfect club night with only artists from the US which 4 artists would you book and why?
That's kinda a hard question because I have some many amazing DJ homies and label mates that I could easily make this "perfect club night" and full on weekender with all the talent but, I'll stick to the rules here.
1. Sleazy McQueen: As the head-cheese over at Whiskey Disco, Laurin put out my first vinyl release and opened the door to many subsequent releases on labels like Smokecloud, Editor's Kutz and my continued output on Whiskey Disco and his sister label, Lovedancing. He's been an invaluable asset and a supportive mentor but really, he's a beast on the decks. Behind his mild-mannered exterior, there is a DJ that brings impeccable taste and skill to the booth and breaks down any apprehensions the dancefloor may have.
2. Martín Miguel: The DC based DJ and owner at Better Listen Records, Martín has an A&R sensibility that I'd wager most label heads aspire to….and if they don't, they ought to. Since day one, I've been a fan of Better Listen and Martín's work so, it's no shocker to learn that he's also a phenomenal DJ, collector and selector. I know he'd bring a special angle to any event he's performing at.
3. Danny Krivit: I'd have to throw at least one legend into the mix I mean, it's a fantasy right, so why not choose someone absolutely fantastic? Danny obviously needs no introduction…but if he does, I'd just ask you to google his name, there's literally too much to cover!
4. DJ Shani: This Chicago native, now residing in Austin is one of the baddest humans I've EVER witnessed DJ. The number of superlatives and hyperbole I could attach to this woman's name would take us hours to cover. I'm happy and honored to call her a friend and the last time I booked her to play an event I hosted, she brought the entire house down and had everyone, myself included, dancing like F R E A K S!
You recently started work with the excellent Whisky Disco label. What can you tell us about your role with the label?
Yeah, well…I've had a long relationship with Laurin/Sleazy McQueen and I've also had a long history as a blogger and music writer. I started my own blog back in 2006 then eventually followed a lead to contribute to Discobelle, which was a major player in the blogosphere at that time out of Sweden. Discobelle really sharpened my skills as a writer, connected me to multiple PR and promo companies and introduced me to the modern lexicon of music journalism. After a few years there, I moved on to contributing and editing roles at Sleazy Beats Blog and later, Music Is 4 Lovers, which is my primary blogging focus. Where this all ties into my role with Whiskey Disco is that I offered my collective skills in this realm to Laurin as a means to assist his labels with greater reach and promotional coverage and he immediately accepted. At this time, I manage all the upfront PR and promo for each release on Whiskey Disco and Lovedancing…on the flipside, I'm not the strongest social media participate, so I leave that up to Dustin, aka Pontchartrain, Laurin's second in command and co-A&R.
What is your 'if all else fails' track when you are djing?
I'd have to answer this in two parts because I've got two tracks that, depending on the situation, do the trick for me.
1.Parliament – Flashlight
George Clinton and Parliament-Funkadelic are so undeniably intrinsic to every form of music I love, it's impossible to ignore them. I'm quite literally a fan of the entire catalog of both Parliament AND Funkadelic… Weather it be from Free Your Mind… And Your Ass Will Follow all the way up to The Electric Spanking Of War Babies or Osmium up to Trombipulation….there is a time and place for virtually everything they committed to tape and I love it all. I often say that if I was stranded on a desert island and could only bring one discography with me to listen to for the rest of my life, it would be Parliament-Funkadelic. Oh, and let's face it… Flashlight is a fuckin' party starter!
2.New Order – Blue Monday
How can you go wrong with the biggest selling 12" of all time? Answer: You can't. There is only one rule that my wife and I have and that is if Blue Monday is playing, YOU. MUST. DANCE.
What else can we expect from The Silver Rider in 2019?
That's a good question! Besides this tour, there are a few DJ dates on the table for both American coasts and I have at least one other mixtape to release. I've also been hosting a series of free downloads on my soundcloud. Giving away files of previously vinyl only releases or unreleased tracks… it's been a successful series and I plan to continue with my format of adding one new download per month.
I'm recently a new father, my wife and I had boy/girl twins that just celebrated their first birthday this summer. Fatherhood has been an amazing experience and a demanding task so, I haven't had too much time for studio work. I also manage my family's 100-acre former cattle ranch that my wife and I are converting into a Vegan farm animal sanctuary and event space (Facebook.com/starloveranch). My wife and I are also at the beginning stages of new home construction on the ranch which will eventually house four generations of my family all together on one property so; there's plenty of non-music related projects that demand my attention at present.
I couldn't say with certainty that I'll have any new music to release by the end of the year, but I'm sure 2020 will yield some fresh TSR productions!
And finally, please can you give us 4 tips for a great day out in Austin. A place to buy records, a place to eat, a place to drink and a place to dance.
You bet! Austin is an amazing city with tons of culture set in a beautiful, natural environment… I carry a lot of pride in the fact that it's my hometown.
Whereas some of my most favorite record shops have come and gone over the years (Alien, BackSpin…RIP) there are still some great options with amazing offerings. My current fave has to be Breakaway Records. Great selection of new and used, heavy on the soul and funk 45s but big dollar-bin selections which are like crack to a digger like me!
I'm vegan so my food suggestions will follow suit…my two favorite locations are actually Bar/Coffee Houses that host an amazing selection of vegan food trailers onsite. First being Spiderhouse where you can get amazing, house-made Burgers and Tacos or Mac-N-Cheez from Arlo's, dank Al-Pastor tacos and Nachos from Cool Beans and the most amazing vegan milkshakes from Milkyway Shakes (Instagram.com/milkywayshakes)…I highly recommend checking out their Instagram to witness the magnitude of their creations!
Second stop would be the 24-hour, Lumberjack themed coffee slangers at The Buzzmill. Their in-house Burger kitchen, PLOW Burger, changes lives and the 100% vegan pizza trailer, Li'l Nonna's is the best in the city!
If you're looking for craft-cocktails, I'd recommend The WeatherUp or the former-rub-n-tug turned reservation-only cocktail bar, Midnight Cowboy.
Dancing would be every Thursday night at the Ah Sing Den for Secret Garden, hosted by Classic Music Co. and Get Physical alumni, Brett Johnson. Any other night of the week I'd recommend hitting up Plush on Red River or follow The Vibe Vessel to keep track of their heavily curated and roaming events.
No Austin visit is complete without a stop at one of the dozens of natural swimming locales, the most famous spot being Barton Springs. At 68°f year-round, this spring-fed pool is an Austin treasure but prone to over-crowding. If you can't find a way in, head down the street for the smaller, less-natural but equally refreshing, Deep Eddy Pool. If you wanna escape the city, Commons Ford Ranch on Lake Austin is free and more or less deserted on weekdays…my personal choice!
For more info on The Silver Rider please check:
Facebook: https://www.facebook.com/thesilverrideredits/
Soundcloud: https://soundcloud.com/silverrider
Instagram: @thesilverrider
Tags:
disco
,
The Silver Rider
,
Whiskey Disco