The Sound Of Midnight Riot Podcast 3 with Jaegerossa & guest Jkriv – April '21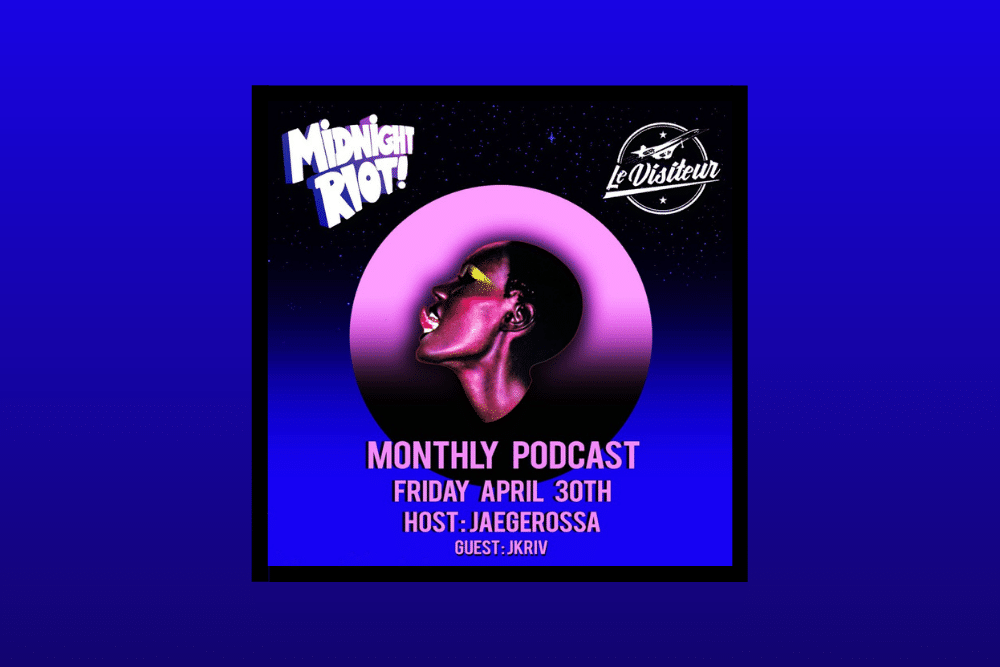 The Sound Of Midnight Riot Podcast 3 with Jaegerossa & guest Jkriv – April '21
Jaegerossa takes us on a glittering musical journey with the third instalment of The Sound of Midnight Riot podcast.
Expect hot of the press sparkling disco, boogie, funky house and Nu Disco gems from the Midnight Riot catalogue and from across the disco universe.
This month he is joined in the mix by one half of the team behind one of the finest disco labels on the planet Razor-N-Tape, JKriv who is an outstanding DJ  and producer in his own right.
All aboard the Midnight Riot Express!
The full tracklist from the show is below. Please give this a share on Soundcloud and help spread the love.
Check out the previous editions of the podcast HERE
Grab all the Midnight Riot heat via: https://midnightriotrecords.bandcamp.com/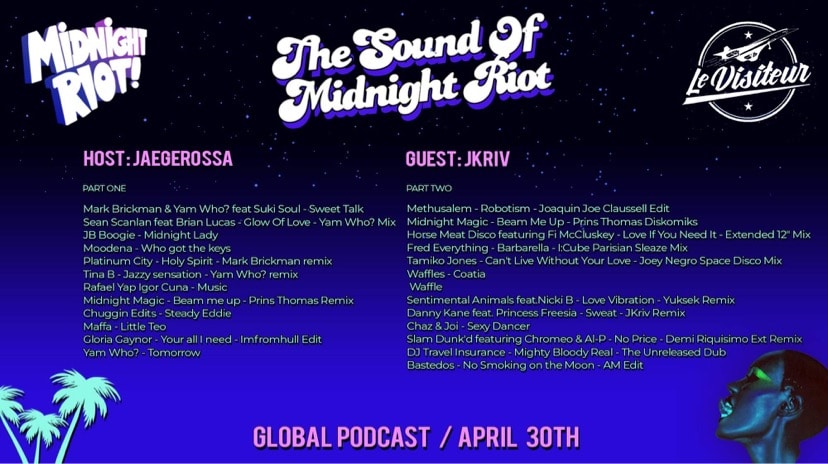 For more info please check:
Jaegerossa Soundcloud: https://soundcloud.com/phil-rose-1973
Jaegerossa Instagram: https://www.instagram.com/jaegerossa1411
Jkriv Facebook: https://www.facebook.com/jkrivmusic
Jkriv Soundcloud: https://soundcloud.com/jkriv
JKriv Instagram: https://www.instagram.com/jkriv/
JKriv Twitter: https://twitter.com/jkriv
Midnight Riot Facebook: https://www.facebook.com/MidnightRiotRecords/
Midnight Riot Soundcloud: https://soundcloud.com/midnight-riot-records
Midnight Riot Instagram: https://www.instagram.com/midnightriotrecords/
Midnight Riot Twitter: https://twitter.com/MidnightRiotRec
Tags:
disco
,
disco house
,
Jaegerossa
,
Jkriv
,
Midnight Riot