LV Premier – Les Loups – Enough (feat. YOSIE) (David Bay Remix) [Too Slow To Disco]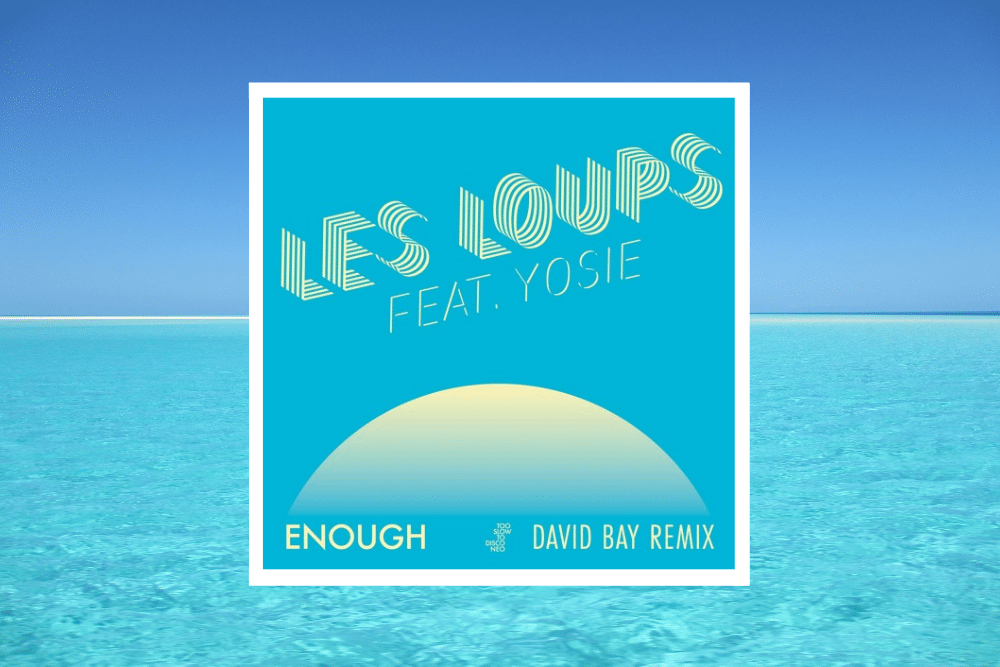 LV Premier – Les Loups – Enough (feat. YOSIE) (David Bay Remix) [Too Slow To Disco]
Like what you hear? To help support LV Online buy us a coffee via Ko-FI. Click HERE
Too Slow To Disco continue their quest to bring us the finest Nu Disco anywhere on the planet with a lush David Bay Remix of Les Loups Enough featuring a delectable vocal from Yosie.
Hailing from Hamburg Les Loups have built a legion of followers since their breakthrough track Colourblind back in 2014 with strong support from the likes of Majestic Casual, TheSoundYouNeed and LV favourite Satin Jackets. Here they have drafted in another German producer David Bay on the remix who himself is 1/4 of the brilliant Pool who you can check HERE.
Making up the German dream team are talented vocalist Yosie and the backing of one of our favourite labels right now Too Slow To Disco whose output over the last couple of years has been exceptional, setting standards which only a handful of other labels and producers have been able to live up to in the Nu Disco genre.
Smooth, warm and immediate David's remix of Enough is another future Nu Disco classic which will be all over the online world this summer and beyond and which is perfect for those outdoor parties as the world starts to open up again in the coming months.
They have also put together a great video for the track
Grab the track from: https://tooslowtodisconeo.lnk.to/LesLoups
Love this? Check out our Disco and House playlists HERE
For more info please check:
Les Loups Facebook: https://www.facebook.com/lesloupsmusic
Les Loups Soundcloud: https://soundcloud.com/les-loups
Les Loups Instagram: https://www.instagram.com/lesloupsmusic
Les Loups Twitter: https://twitter.com/lesloupsmusic
David Bay Facebook: https://www.facebook.com/heydavidbay
David Bay Soundcloud: https://soundcloud.com/heydavidbay
David Bay Instagram: https://www.instagram.com/heydavidbay
Too Slow To Disco Facebook: https://www.facebook.com/tooslowtodisco
Too Slow To Disco Soundcloud: https://soundcloud.com/tooslowtodisco
Too Slow To Disco Instagram: https://www.instagram.com/djsupermarkt_tooslowtodisco/
Too Slow To Disco Twitter: https://twitter.com/djsupermarkt
Tags:
David Bay
,
Les Loups
,
nu disco
,
Too Slow To Disco