Tommy Rawson – LV Featured Artist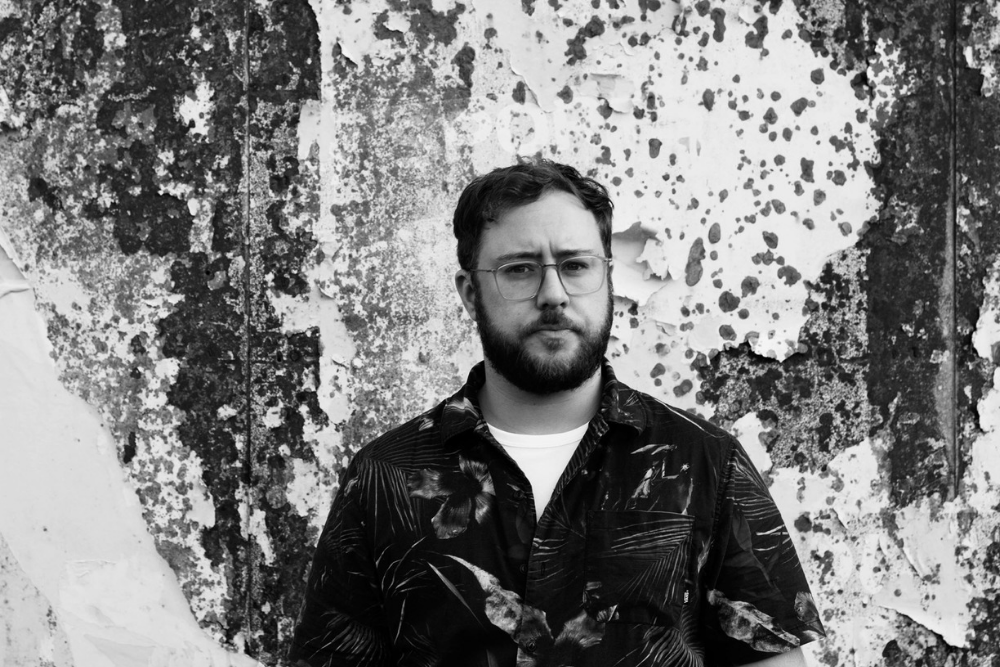 Tommy Rawson – LV Featured Artist
A near 20 year veteran of the scene Tommy Rawson (Aka Adam Cook) first found fame when he hosted a show on Ministry of Sound for seven years. As he moved towards taking his production career more seriously he left MOS to form Watford based DJ/Production outfit Souled alongside Ben Tidy. The duo received heavy DJ support and multiple plays from Giles Peterson on his BBC1 Worldwide show. From there along with Ben he set up the Fresh Minute Music releasing music from Altered Natives, Kay Suzuki, Fatima, Sam Irl, Soul Renegades, Zed Bias and many others.
Fast forward a few years and Tommy Rawson has built up a fantastic discography which has seen support from some of the finest selectors out there including Mad Mats, Red Rack'em, Jimpster and continued support from Gilles Peterson. He has also released via some seriously brilliant labels including Local Talk, Crazy Legs & Smugglers Inn.
His latest release 'Deep Blue' has been hammered all summer by Gilles Peterson and has just dropped via Red Rack'ems Bergerac label.
We spoke to Tommy about his storied DJ career, his brilliant Deep Blue release and the house scene over the last 2 decades.
He also recorded an incredible mix for us, check it out below.
Hi there Tommy,
Thanks for speaking to us today.
For our readers who haven't come across your releases before how would you describe the musical style of Tommy Rawson
I guess everything I've done as Tommy Rawson tends to have a Jazzy, housey edge. Sometimes with a broken beat or garage element thrown in. I'm a big fan of jazzy chords and percussion.
Please can you give us 3 of your own tracks which are quintessentially Tommy Rawson.
How would you describe your latest release Deep Blue which is out now on Bergerac and can you give us a bit of history about the release?
The release is a collection of tracks from a 3 to 4 year period that Red Rackem was into.
I'm always messing around on my keyboard trying to come up with unique chord progressions and one day I wrote what you hear on Deep Blue. I immediately laid it down and finished it over a few sessions. I got in touch with Vicky Flint and gave her a rough idea of what I wanted with the horns but what she sent back blew me away.
I was making this track around the time my Dad was dying of cancer in hospital so I think that had an influence on me. Danny (Red Rack'em) came up with the idea of putting an image of him and me on the 12". Considering my Dad got me into jazz funk, disco and boogie I think it's great his image is immortalized on this wax.
I programmed the beat and percussion on Past Tense about 8 years ago and forgot about it. One day a couple of years ago i stumbled across it again and added all the various samples. The last thing i added was the Jungle Style baseline which was inspired a bit from the descending 808 bassline in the Omni Trio remix of a Spring Heel Jack track called Midwest. I liked how hypnotic and chilled out it was so tried to replicate it on this track.
In to the Future happened when I was in bed watching some Sci Fi film late at night. I heard a string part from the soundtrack and immediately got out of bed, sampled it and made this.
Please can you describe your production set up for us and what is the one piece of equipment or plugin that you couldn't live without?
I've used cubase since 1999 and have always had a pretty basic set up until about 10 years ago when I borrowed some money and got some Dynaudio Studio monitors, MK2 Fender Rhodes, Korg synth and little desk. The Rhodes is my favourite piece though, I do all my writing on it and sounds better than any plugin although I've only used it on a few finished tracks. You can hear it on Deep Blue.
Please can you give us 3 tracks which you would say have directly influenced your style of production.
It's a hard one really as I listen to so many types of music. But heres 3
As a veteran of the scene are you surprised at how strong the house scene has become again over the last few years and which producers do you think are pushing the boundaries of the scene.
I'm not surprised really, house music will never go away as there will always be a younger generation of people who it inspires for the first time. I think it can be quite hard to be innovative in house or techno these days, being a genre that's been around for 30 odd years will do that. Saying that there's still awesome music out there. Ajukaja & Andrevski are making some boundary pushing stuff especially the release they did on levels. Funnily enough I believe Ajukaja is the release after me on Bergerac! There's also a young guy from Dominican Republic called Boundary who makes super deep techno I'm really feeling at the moment.
You were a longtime resident on Ministry of Sound radio would you ever consider going back into radio work again?
Yeah, I love radio. I'm looking for a station at the moment!
What can we expect from Tommy Rawson in 2019?
Judging by previous release patterns I'd say one 12". Hopefully some DJ bookings too.
And finally, please can you give us 4 tips for a great day out in Watford. A place to buy records, a place to eat, a place to drink and a place to dance.
Records – LP Cafe, great records (including my new one) and great coffee. Also Second Scene.
Restaurant – Tarboosh for some great Lebanese
Drink – Watling Street Brewery
Dance – Watford has suffered from a terrible nightlife for over 10 years now. Saying that I'm doing a night at Watling Street Brewery on the 24th of November.
For more info on Tommy Rawson please check:
Facebook: https://www.facebook.com/tommyrawsonmusic
Soundcloud: https://soundcloud.com/tommyrawson
Tags:
Bergerac
,
Giles Peterson
,
red rack'em
,
Tommy Rawson