Top 10 Nu Disco Masterpieces – Mighty Mouse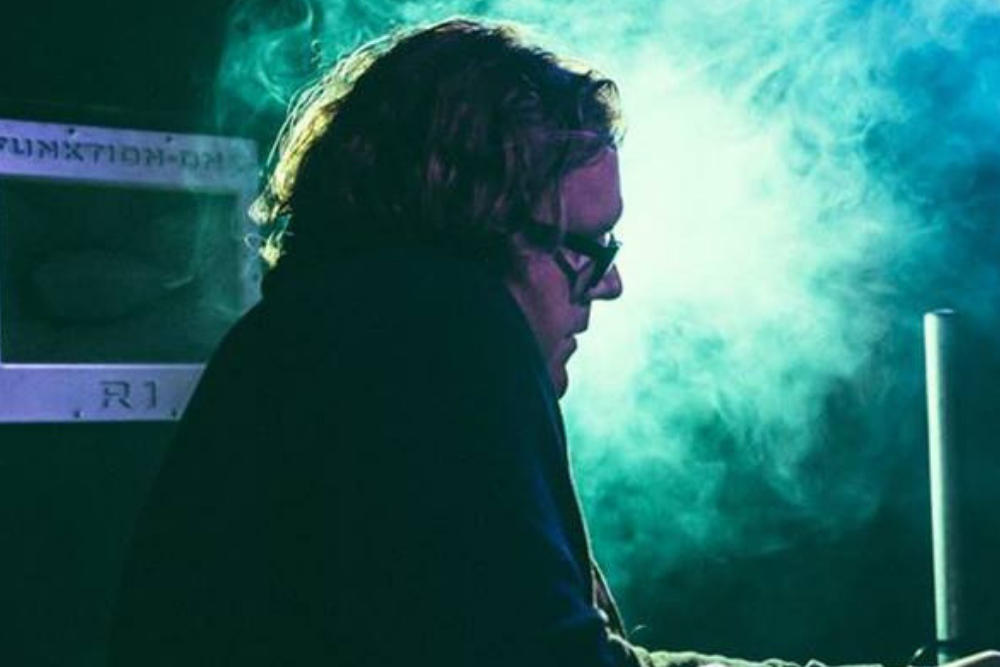 Top 10 Nu Disco Masterpieces – Mighty Mouse.
Mighty Mouse is one of the key names in the Nu Disco scene. From his sublime productions to his exceptional DJ sets he has built up a fiercely loyal following across the globe. To say he is a Nu Disco producer is only a tiny part of the story though, Mighty Mouse has produced House, disco and indie dance all of which have seen support from the biggest names on the scene from Horsemeat Disco to The Magician.
As part of Du Tonc he has seen millions of streams online and tracks featured on the essential mix with some incredible singles including 'High', 'Wonderland', 'Surging Memories' and 'Darkness'. There is an album in the pipeline.
There have also been some key edits as well from his legendary Abba Edit to his Hype Machine Number one Gil Scott Heron edit which you can check below.
If you are looking for a brilliant mix series he has 2. The current online 'Late Night Disco Mix' series and the 'Disco Circus' CD's which are well worth tracking down.
Next upcoming Mighty Mouse single is 'The Spirit' via Glitterbox Records.
Lindstrom – I Feel Space 
Leaving out The Contemporary Fix by Lindstrom was difficult. However, I think 'I Feel Space' encompasses everything about Nu Disco and Lindstrom is one of the scenes pioneers. For me the fusion of synths and live drums and percussion is the heartbeat of Nu Disco. Of course the genre has branched out to encompass a lot more these days. But when I think of Nu Disco I think firstly it's more indie Dance and secondly it's anything you can't quite categorise. This is probably my favourite nu disco track and one that never leaves my DJ bag.
Royksopp – Sordid Affair (Maceo Plex Remix)
When I first heard this my jaw was firmly on the floor. For me this is Maceo's finest work. I almost put Royksopps 'Eple' in this list. But the production and emotion on this is simply breathtaking, the combination of these two artists has created something golden.
The Paradise – In Love With You (Alan Braxe & Romuald)
About 4 minutes of complete emotion. I've seen grown men cry on the dance floor to this. It's a complete end of the night track, largely because I'm not really sure what could follow it. Alan Braxe has been behind some stunning tracks over the years, this is my favourite of his.
Grace Jones – Williams Blood (Aeroplane Remix)
Similarly to Lindstrom, I could easily have put their Friendly Fires remix which also deserves a mention because it's stunning too. Both these remixes indecently is when a certain 'Magician' was still part of Aeroplane. There's nothing really like this out there, it's a completely unique piece of music one of the best remixes I've ever heard.
Lykki Li – I Follow (The Magician Remix)
This was a game changing remix for the Magician and one of the biggest tracks that crossed genres at the time. There's no doubting Stephan Fasano's ability as a producer, from his time with Aeroplane and now as The Magician he's certainly cemented himself as one of the best producers in the game.
Flight Facilities – Crave You
My old friends from down under. This track just grew and grew and grew… then grew some more. They're now one of Australia finest exports and have followed this track with an armoury of killer productions. But this is their anthem and it's still a huge track (and sounds fresh today).
Todd Terje – Inspector Norse 
If you aren't familiar with this track you've been living under a rock. I remember playing with Terje at The Nest once and when he dropped this and I don't think I've ever seen a reaction like it. Made on an ARP2600 I'm not sure this kind of track could ever be replicated, an underground monster that just took on a life of it's own. EVERYONE knows that riff.
Du Tonc – Darkness
I almost didn't put one of my own productions in here but I'm really proud of this track and it kind of grew from nowhere. The Magician put it in his magic tape, Tensnake put it in his essential mix, then in picked up admirers far and wide from Mark Ronson to celebrity LA Blogger Perez Hilton. Du Tonc is my band with Matt Van Schie.
Midnight Magic – Beam Me Up (Jacques Renault Remix)
I love Jacques productions, but this beast will get any dancefloor going. When that bass comes in it's an upward journey from there. I love how it has this New York feel to it too, I would imagine Larry Levan would be caning this.
Siriusmo – High Together 
I remember when this track came out thinking "I Wish I Made this". I love his productions, lot's of dirt in them, lot's of analogue synths. This is a powerhouse production, seriously phat with a simple vocal sample hook that sit's perfect with the chord progression.
For more info on Mighty Mouse check
Facebook: https://www.facebook.com/mightymousemusic/
Soundcloud: https://soundcloud.com/mightymouse-1
Tags:
aeroplane
,
alan braxe
,
du tonc
,
flight facilities
,
Grace Jones
,
Jacques Renault
,
Lindstrom
,
Lykki Li
,
Maceo Plex
,
Midnight Magic
,
mighty mouse
,
nu disco
,
Roysopp
,
Sirismo
,
The Magician
,
The Paradise
,
Todd Terje