UC Beatz Talks Crafting Deep House, Influences and Drops a Superb FREE DL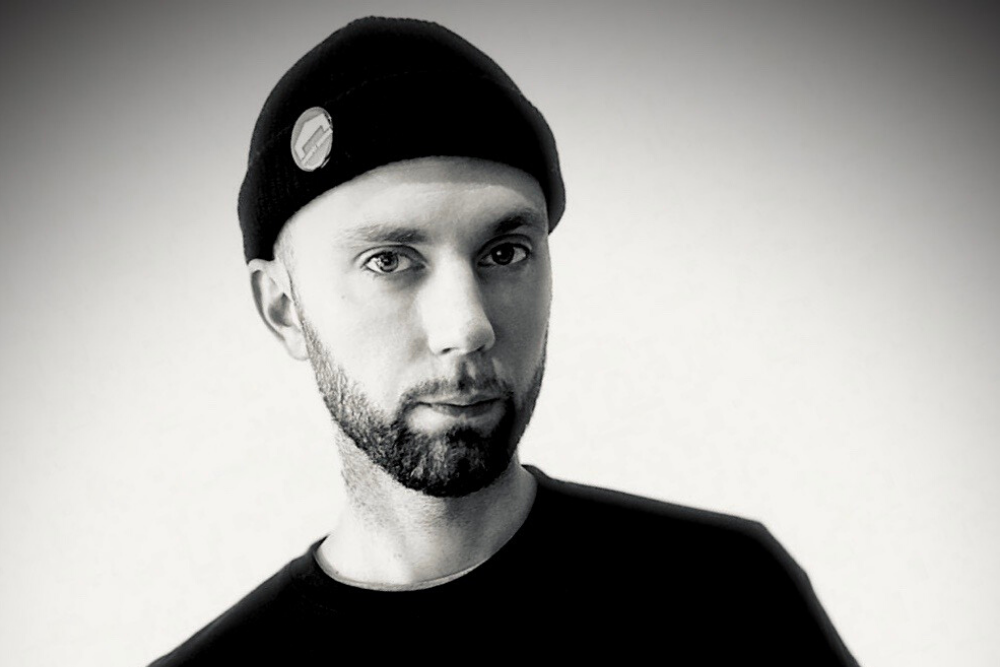 UC Beatz Talks Crafting Deep House, Influences and Drops a Superb FREE DL
Born in Belgium UC Beatz has cut a major swathe through the electronic world over the last few years. A producer since the 90's he has released on a long list of the best electronic labels out there including Classic Music Company, Razor-N-Tape and Masterworks. The quality of his work has been such that the list of DJ supporters is like a who's who of the best of the electronic world with spins from Laurent Garnier, The Black Madonna, Tony Humphries, Mark Farina, Pete Tong, Ben Sims, Detroit Swindle and many more tastemaker selectors.
2019 was a real stand out year for UC Beatz. He released his debut album which sold-out on vinyl in less than a week and had to repress his much loved Untitled track 11 EP twice such was demand. There was also a huge release on Razor-N-Tape which was packed with 4 sublime house cuts including a great Cody Currie remix. It's an EP which has featured regularly in Le Visiteur DJ sets since it landed.
He is also behind the much loved Entrepôt Records label who's releases have consistently sold out leading to a huge worldwide reputation.
UC Beatz current release see's him back on Masterworks with a superb two track Master Series EP which has just landed. You can grab it from here: https://www.juno.co.uk/products/uc-beatz-the-masters-series-06/764988-01/
We spoke to Phil the man behind UC Beatz about his career to date, his amazing studio skills and his year ahead. He also put together a superb track for us which you can grab as a free DL HERE. Check it below.
Hi there Phil,
Thanks for speaking to us today.
For our readers who haven't come across your releases before how would you describe the musical style of UC Beatz?
Hey John, thank you for having me. UC Beatz is all about House Music, from deep to jackin' to soulful. I think my tracks are eclectic but their common point is that they are all made for the dance floor.
Please can you give us three tracks from your discography which you would say are quintessentially UC Beatz?
Untitled Track 11
This track received overwhelming love both from the public and DJ's since its was released back in 2016 and still does today. It is the typical deep-soulful UC Beatz sound.
Movin Curves
This track is a peak time affair. The EP is the latest to date released on Entrepôt. It has been well received and was sold out in a few days. A repress is on the way.
Itératif
It is not the track that aroused the most reactions but it's one of my favourites. No complex rhythm or crazy melodies here, just a hypnotic looped sample and a couple of filters. Simple and efficient. I also like it because it has a bit darker atmosphere.
Your latest 12" has just landed courtesy of Masterworks. How would you describe the EP and please can you give us a bit of history behind it?
After having released my Midnight EP on Razor-N-Tape, Masterworks contacted me to ask me if I would be interested to make an EP for them. So I accepted as I knew the label and liked their releases. What I wanted for this EP was a nice combo of samples and played stuff. In "Mojoy" you can hear me play the funky keys and other synth lines while the sax in the break and vocal are samples. In "Exotic Fruitz" all Rhodes and synths are played, I just added some atmospheric elements around it which are sampled. I produced both pretty quickly actually and I'm quite happy with the result. They are different but I think they complete each other well.
You have been producing since the 90's. How would you say your approach to making music and your sound have changed over the years?
I started producing hip hop in the 90's before turning to electronic music. My technical knowledge as well as my musical culture have both increased a lot since I've started making music and that definitely shaped my sound through the years.
Please can you describe your production set up for us and what are your favourite pieces of equipment which you use regularly to create the UC Beatz sound?
Actually I mainly work with Ableton and Cubase when it comes to software. And my favourite piece of gear is the 909 – I hope to acquire the original one day but for now I use the Roland Boutique TR-09 which is great. Then add to that a midi keyboard, an M-Audio sound cart, PMC speakers, tons of plugins and you got basically what I use to craft my sound. Personally I think that what matters the most is the individual behind the machines and not the other way.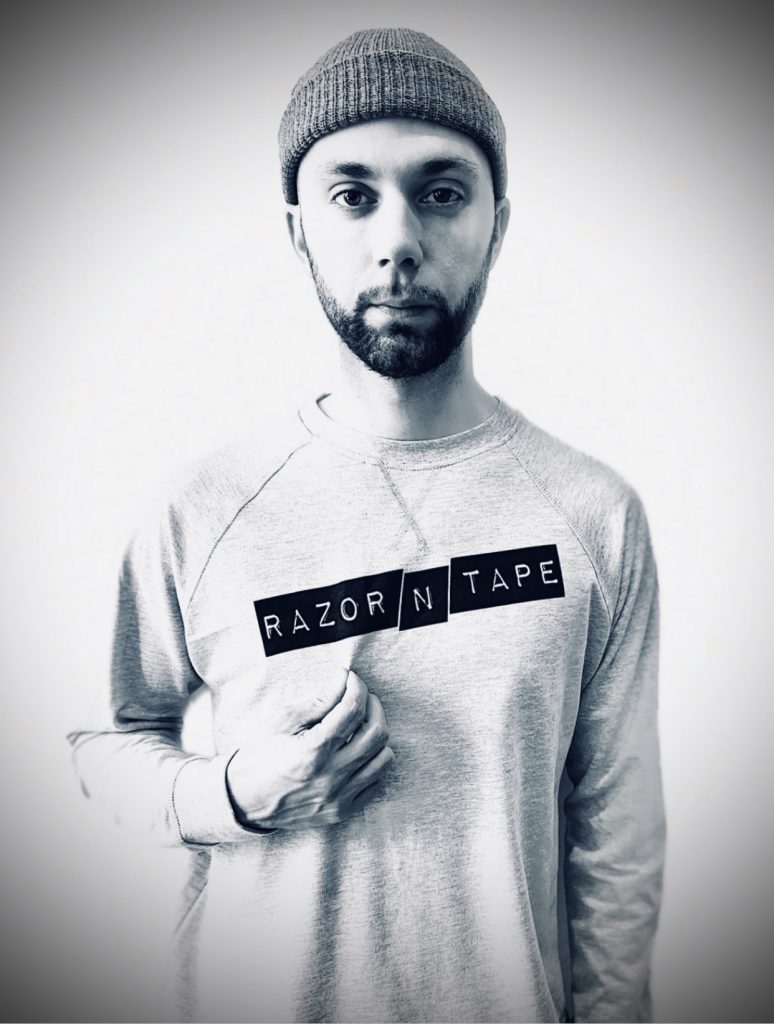 UC Beatz
Your productions have a full and warm sound which lends itself perfectly to getting played on big club systems. Please can you give our readers three tips on how to achieve that rich UC Beatz Sound?
Firstly I would recommend to never mix a track with headphones. I see often producers doing that and it's a mistake. Even if the music seems to sound good in the headphones, it's often another story when you unplug them. Secondly the EQ. That's vital. I still receive lots of demos where tracks aren't correctly equalised and so the sound is muffled and you can't hear half of the sounds properly or there is too much treble which is unpleasant to the ear. Finally if you want to have a warmer sound you can record your finished track on a vintage K7 recorder (I use the PMD430 from Marantz) or you can use a plugin which does that digitally.
Please can you give us 3 tracks from your favourite producers from across you career which you would say have directly influenced your style of production?
Sound Stream – Makin' Love
This one for the amazing production. I've listened to it like 1000 times and I still discover new details I hadn't noticed. This is what I call the art of sampling. Timeless stuff.
Juan MacLean – Let me come into your life
This one is to sweat on the dance floor. It's a bomb that has such an incredible groove and power. This record never leaves my bag.
Larry Heard – Dreaming of better days
This one is for my mellow side. Larry's voice gives me goose bumps on this one, plus the deep chords and the sax are so hot. Dim the light, have a glass of wine and let yourself be rocked.
What would you say are your career highlights to date?
It's hard to say. Probably the launching of my label Entrepôt Records and my first vinyl release. Then I would say my first album. And more recently my EP on Razor-N-Tape.
Once all the Covid-19 lockdowns' are over what can our readers expect when they come down to catch UC Beatz on the decks?
What people can expect catching me on the decks? Nothing but proper House Music and good old vinyl records.
What else can we expect from UC Beatz in 2020?
More releases and more gigs lock downs permitting. Also there are big changes coming for my label this year. I'm currently working on its development.
For more info on UC Beatz please check:
Facebook: https://www.facebook.com/ucbeatzonline/
Soundcloud: https://soundcloud.com/ucbeatz
Buy UC Beatz The Masters Series 06 on Masterworks from: https://www.juno.co.uk/products/uc-beatz-the-masters-series-06/764988-01/
Tags:
Deep House
,
house music
,
masterworks
,
UC Beatz