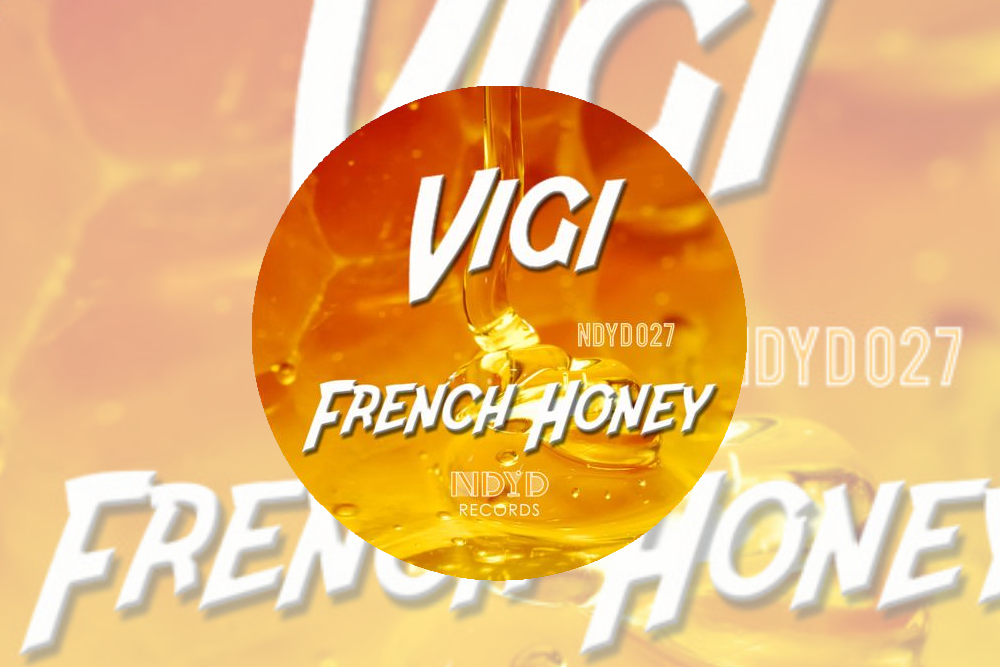 VIGI – French Honey
Following up his 'Don't You Know' EP which dropped on NDYD offshoot Splendyd a few months ago Vigi and NDYD are back again with another brilliant EP.
Featuring 3 versions of the title track and 'What's in My Heart', its a platter with a little something for everyone.
The French Honey mixes come courtesy of Vigi's original mix along with excellent remixes from super hot Australian producer Casual Connection and a heavyweight tag team duo in the shape of James Rod & Fran Deeper.
Vigi's mix is a heart-warming Nu Disco tinged houser with more than a touch of the funky stuff about it. The female vocal is one of those moments when you cant help feel that all is ok with the world. Coupled with some great horns its a track to bring a collective smile to the dancefloor.
Casusal Connection keeps all that is great about the original but adds in a much heavier kit and some super smooth filters to give it some peak time nous. James Rod and Spa In Disco's Fran Deeper give us a much more Balearic mix which is a beautiful sunshine spattered affair. It's ideal for sipping cocktails on the beach.
As good as the title track and its mixes are it's the final track on the EP 'What's In My Heart' which we fell in love with. It's feels like a direct relation to the previous EP's stand out moment 'Randy' which you can check HERE.
'What's In My Heart is a laid back groove heavy monster, the kind that you get horizontal with your favourite person to. The vocal is a masterpiece and everything about the mix is perfect. The sax lifts the track and the beats are perfectly executed, the track loops in all the right places to give it a beautiful forward motion.
Wonderful EP
Love this? Check out our new Nu Disco playlist on Soundcloud HERE
Tags:
ndyd
,
nu disco
,
vigi