LV Premier – Wipe The Needle – Light Years Away [Local Talk]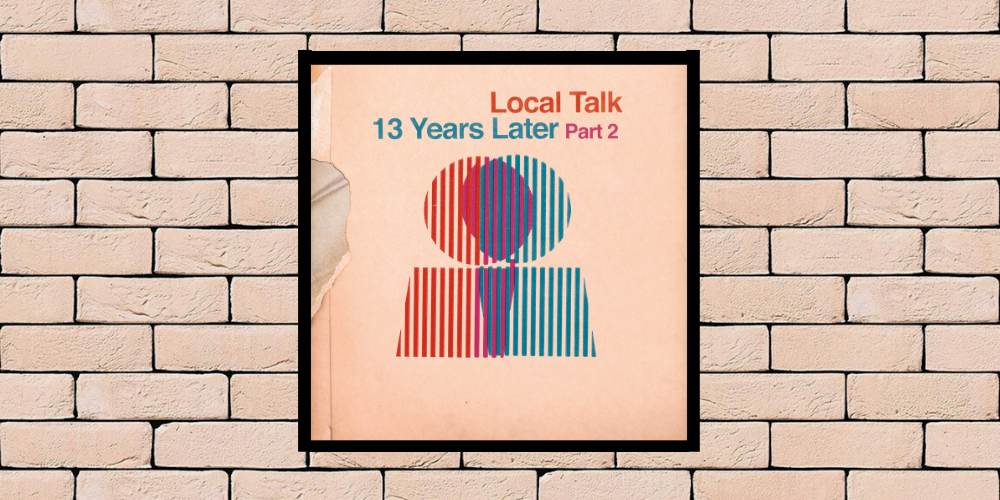 Local Talk are back with the much anticipated Part 2 of their 13 Years Later comp and as per Part 1 it is overflowing with some of the finest talent out there. As is the Local Talk way some of the names you will know but many you may not. And as always with one of the most trusted labels out there, it's definitely all about the music.
Our premier today from the compilation comes from Wipe The Needle who are back on Local Talk following the Round of Applause EP from last year. Their track Light Years Away is an absolute monster, all swirling synths, hook laden chants, subtle and very tasty keys and chunky speaker-shaking drums. What a way to open the album.
The album also features The James L'Estraunge Orchestra, Coflo, Damon Frost, Rico Herrera, Glenn Davis, Riddim Research Lab, Casterta and Aurelius. You can expect everything from funk infused broken beat to the smoothest deep soulful house and crazy wigged out electronica, to Afro centric house and deep classy 90's vibes. Basically something to whet every house palate.
Grab the Album via: https://localtalk.bandcamp.com/album/local-talk-13-years-later-part-2
For more info on Wipe The Needle and Local Talk please check:
Wipe The Needle Instagram: https://www.instagram.com/wipe_the_needle/
Local Talk Facebook: https://www.facebook.com/LocalTalkRecords
Local Talk Soundcloud: https://soundcloud.com/localtalk
Local Talk Instagram: https://www.instagram.com/localtalkrecords/
Local Talk Twitter: https://twitter.com/thelocaltalk
Love this? Check out more from Local Talk here
Tags:
local talk
,
Wipe The needle