The Wonderful World of 'MoreHouse' with Evan Landes (Groove Junkies)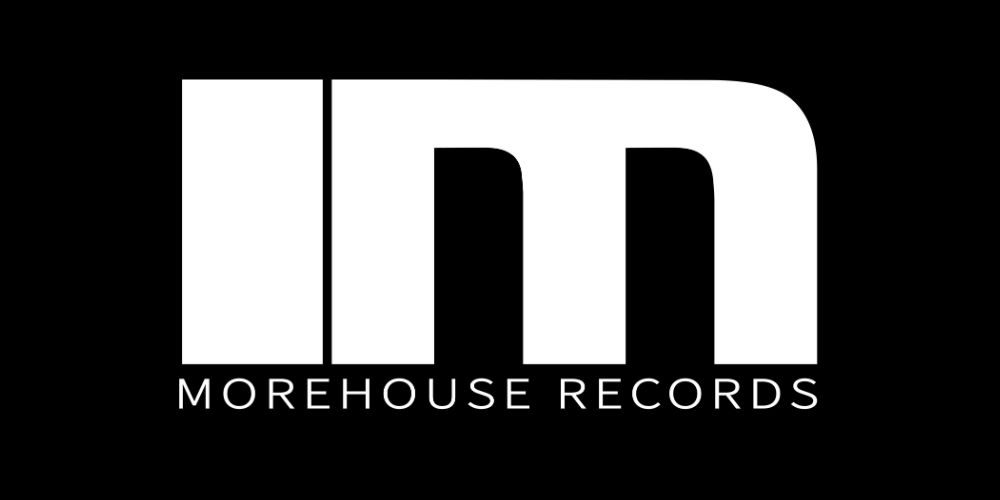 MoreHouse have been a real favourite label of mine over the years, going right back to the debut release Inside My Soul which I hammered at the time of release and still spin right up to today. They are a label whose ethos of quality over quantity shines through across the catalogue, you can be sure when you grab a Morehouse release that it will always be real quality right across the board from the production to the musicians right down the the artwork.
The label is currently celebrating their 20th anniversary and have a double compilation out right now via Traxsource and worldwide everywhere else from April 24th. We premiered Groove Junkies Presents B. Valentine Lovin' You from the compilation a few days back which you can check below and read more about here. The whole compilation is fire so if you love the Soulful end of the house scene then make sure you grab it next time you are music filling up your usb's.
I spoke to Evan from the label about all things MoreHouse.
Please can you tell us a little about your journey to setting up MoreHouse?
I had been working non-stop for many years as a DJ and had some success writing and producing under various alias' from the mid-nineties to early 2002. Songs like "Deep Side" feat. Ja'nell on One Planet under my Bass Symphony alias and "Music Is Life" feat. Mijan on Champion were a few notables that did well.
Throughout this period I often fantasized about owning a label someday, but it wasn't until I met Brian Tappert of Jazz N' Groove / Soulfuric Recordings fame in 2002 when the dream came to fruition. I had previously sent Brian some material that he was feelin' and he wanted to meet in Miami at WMC to discuss a few options.
Originally the plan was to sign over a few songs to Soulfuric, but after a lengthy chat we all collectively agreed that forming our own label would be the best path. Soulfuric just ended their distribution deal with Northcott and the timing was perfect for them to add a new dimension to their business model. When the dust settled MoreHouse Records (MoHo) was formed between myself & my better half Solara We were the first label to sign a P&D deal with Soulfuric.
What was the first record you released?
Our 1st release was a tune called 'Inside My Soul' which I wrote and featured Solomon Henderson on vocals. It turned out to be a very successful first offering and gave us much needed credibility right out of the gate.
Please can you give us three tracks released by the label which you would say are quintessentially MoreHouse?
Groove Junkies & Friends feat. Solara – I Am (Groove Junkies, Reelsoul & Munk Julious Main Mix)
One of the recent collabos from myself and Solara. This afro influenced jam was released at the height of covid lockdowns. It moves and empowers the listener on so many levels. Solara killed it!
Groove Junkies & Reelsoul feat. Tertulien Thomas – Risin' To The Top (Groove N' Soul Retro Vox)
This was a reimagined cover of the Keni Burke R&B classic – respectfully handled and beautifully sung by Tertulien.
Groove Junkies & Reelsoul feat. Nichelle Monroe – My Truth
(Groove N' Soul Truth Mix)
The first of many collabos with my buddy Reelsoul and the talented Nichelle Monroe. The end result was a dope ass tune that had lots of behind the scenes laughs!
Has there been a particular moment when you thought yeah this will really put the label on the map?
The very first single on MoreHouse 'Inside My Soul' was supported by Frankie Knuckles amongst many other luminaries. This was the one that put us on the map! It felt like we arrived.
Who is involved with running the label in 2023?
Myself and my wife Solara run the day to day affairs.
Your artwork feels really energetic and vibrant. How important do you think artwork still is in the days of digital streaming?
I'm glad you noticed. I think it's very important! It's the first thing a potential listener will see. It needs to entice someone to want to know more. Solara does all the artwork and has done an outstanding job!
Do you use Spotify and other streaming services for the label? How does that work within your distribution mix?
Traxsource always gets our promo exclusively and The Orchard distributes our commercial releases to all other download and streaming outlets (incl. Spotify & Apple Music – who are our biggest revenue earners on the commercial side of the fence)
Can you ever see yourself releasing on vinyl again in the future?
Not at the moment, but never say never – right?
What would you say makes you sign a record to MoreHouse? What is the secret sauce so to speak that gets you genuinely excited about a track?
It's all about having a great song which will stand the test of time. It must have a stellar vocal, memorable hook & dope track!
How do you go about the A&R process? Do you reach out to artists that are bubbling? Or do you have a stack of music submitted to you?
A little bit of both. It's all about developing relationships with people. That includes reaching out to folks, being accessible and being transparent about what it is you're looking for.
For those who want to submit material I suggest doing your homework and sending no more 2-3 of their best songs / tracks to evan@morehouserecords.com
How would you describe the musical style and ethos of MoreHouse right now and has it changed over the years?
We're still taking the quality over quantity approach when it comes to releasing music. We strive to put product out that moves the listener on multiple levels.
20 years is an incredible achievement for a label. What have been your key learning's about running a label across those two decades that you'd like to pass onto budding label owners out there?
It's no longer about putting out 'nice' songs or tracks and hoping it will somehow magically sneak through the cracks and get noticed. You have to put out 'AAA' game material, or it will get lost in a sea of other mediocre releases. You need to stay active on social media and be creative with the content you put out for public consumption. Work with people who can help take your brand to the next level!
What other labels do you admire?
There too many to mention, but off the top of my head – Glitterbox, Go-Go Music, Quantize, Duffnote / Guess, Z Records, Soulfuric, Mirrorball, Merecumbe and Groove Culture are a few labels who are killin' it right now.
You have had some incredible people remix for MoreHouse. What do you look for in a remixer and do you have any favourite label remixes from across the years?
We look for people who are a good fit for our label stylistically and who bring a high level of professionalism to the table. Here are 3 standout remixes from the MoHo vault.
Groove Junkies feat. Diane Carter – Dr Feelgood (DJ Meme Remix)
A fun tribute to the late, great NYC DJ Frankie Crocker (aka Dr Feelgood). Meme's incredible 'Philly' Inspired remix totally captured the spirit of the song.
Groove Junkies feat. Solara & Raya Beam – Deeper
(Brian Tappert Soulfuric Mix)
A clean, simple vocal hook with a next level spoken word. This, coupled with Brian Tappert's tight AF mix make this a MoHo classic!
Groove Junkies & Reelsoul feat. Nichelle Monroe – Harvest For The World'(David Harness For The World Remix)
David's remix of our cover of the classic Isley Bros. tune was simple, beautifully crafted and oozing with soul!
What would you say are your proudest label moments to date?
Signing the first distribution deal with Soulfuric Records in 2002 and releasing our first single 'Inside My Soul' under the MoreHouse banner was an incredible moment. Having some of the biggest names in the biz supporting and playing it was the cherry on top! I'd have to include putting out our recent 20 Years of MoreHouse Records Vol 1 & 2 compilations as well. This was an amazing milestone for our humble lil' imprint and was the result of two decades worth of blood, sweat, tears and putting out some incredible music that we were blessed to offer to the world.
You have had some great remakes of classic tracks on the label, what do you think makes an iconic rework of a classic and do you have any favourites that you have released?
I think you have to put your own unique lil' twist on things while keeping the integrity of the song intact. Myself, along with collaborators such as Reelsoul, Tertulien Thomas, Indeya and Nichelle Monroe have covered songs like The Isley Bros. 'Harvest For The World,' Anita Baker's 'Good Love,' David Joseph's 'You Can't Hide' and Keni Burke's 'Risin' To The Top.'
I recently co-produced a gorgeous House cover of Minnie Ripperton's iconic 'Lovin' You' with Munk Julious from Deep Soul Syndicate. It features B. Valentine (formerly known as Baskerville Jones) and is featured on our '20 Years of MoreHouse Records' Vol 2 collection. Reelsoul and I are currently working on a cover of Ashford & Simpson's classic 'It Seems To Hang On' with fellow producer David Harness. It features Tertulien and Powerhouse Diva Mijan on vocals.
Buckle up! It's gonna be hotttt!
Why do you think Soulful House has had such a strong renaissance over the last few years?
Timing, timing, timing! The quality of the material has been on point and Soulful House at its core is the one genre under the umbrella of House that will uplift and inspire. This is exactly what people need during these crazy, surreal times.
What can you tell us about the 20 Years of MoreHouse Records compilations?
The exclusive promos of both Vol 1 & Vol 2 are out now exclusively on Traxsource. Both compilations will be released commercially on all platforms April 24th, 2023. The collections include remastered classics, fan favs, the hits and previously unreleased remixes, as well as new material. It will be available in a DJ friendly, unmixed format and each volume will have a continuous guest mix (Vol 1 mixed by Richard Earnshaw & Vol 2 mixed by Reelsoul – along with yours truly Groove Junkies for the commercial release).
Each song can run the House gamut stylistically – ranging from organic soul, funk, afro, Latin, jazz and gospel drenched songs, to peak hour, deep, tribal, and electronic influenced tracks. Producers such as Reelsoul, Brian Tappert, DJ Spen, Opolopo, Richard Earnshaw, DJ Meme, Michele Chiavarini, David Harness, Deep Soul Syndicate and yours truly – Groove Junkies (amongst many others), along with the stellar vocal talents of singer / songwriter and label co-owner Solara, Lisa Shaw, Joi Cardwell, Indeya, Diane Carter, TC Moses, Nichelle Monroe, MissFly, Carolyn Harding, Mijan and Tertulien Thomas (to name just a few), are all featured on these two essential collections.
20 years of MoreHouse Records Vol 1
https://www.traxsource.com/title/1972962/20-years-of-morehouse-records-vol-1
20 years of MoreHouse Records Vol 2
https://www.traxsource.com/title/1979777/20-years-of-morehouse-records-vol-2
What is MoreHouse working on next?
2023 is shaping up nicely with new music coming from Groove Junkies, Solara, Lisa Shaw, Tertulien Thomas, Mijan, B. Valentine, Reelsoul, Deep Soul Syndicate and others.
Thanks for speaking to Le Visiteur today!
For more info on Groove Junkies and Morehouse please check:
Groove Junkies Soundcloud: https://soundcloud.com/thegroovejunkies
Groove Junkies Instragram: https://www.instagram.com/groovejunkies/
MoreHouse Facebook: https://www.facebook.com/MoreHouseRecords
MoreHouse Instragram: https://www.instagram.com/morehouserecords/
MoreHouse Twitter: https://twitter.com/mohorecords
Like what you hear? To help support LV Online buy us a coffee via Ko-FI. Click HERE
Tags:
Groove Junkies
,
Morehouse
,
soulful house