Across The Tracks with Crackazat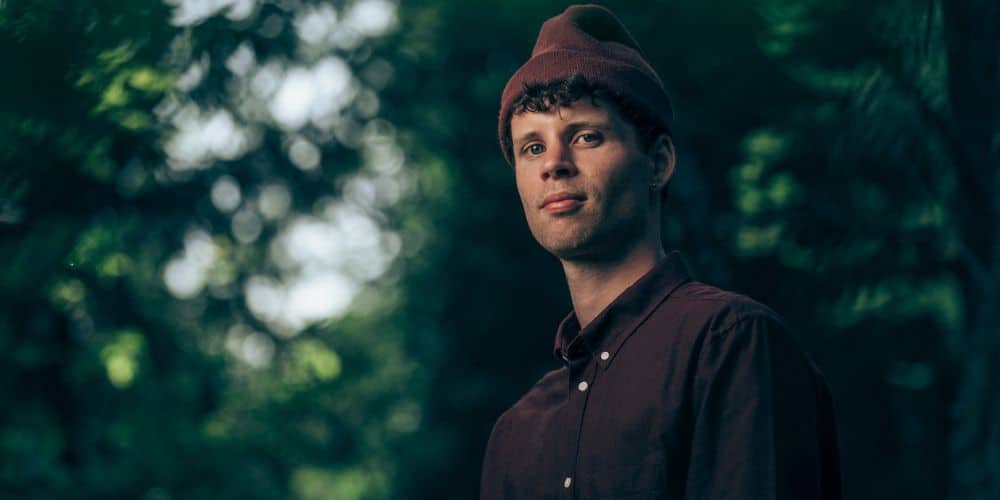 Originally from Bristol England, Ben Jacobs aka Crackazat is a multi-Instrumentalist and electronic producer. Since his emergence on the international scene, he quickly became recognised for his unique fusion of Jazz and House music. His special blend of groovy music has seen him release singles and remixes on labels such Future Boogie, Local Talk, Defected, Z Records, Freerange, Anujuna Deep, Heist Recordings and many more.
He has released four albums to date 'Crescendo' (2015) and 'Rainbow Fantasia' (2017), a Crackazat Edits album for Local Talk (2019), and 'Evergreen' (2022). Crackazat performs both DJ sets and his live show. The live performance truly showcases his specialist skill as a multi-instrument performer, setting the bar high with his glorious keyboard solos, funky bass guitar, and general infectious grooviness. As his new set of remixes of Crystal Waters & Soul Central ft Robin S' 'Love One Another' drops on Quantize Recordings, LV invites Crackazat to go Across The Tracks..
Crystal Waters & Soul Central ft Robin S 'Love One Another' (Crackazat Remixes) is out now on Quantize Recordings.
https://www.traxsource.com/title/1923440/love-one-another-the-remixes
Your first own track release
Crackazat – Loop De Loop
Electronic beat making from 2008
Your current track release
Crystal Waters & Soul Central ft Robin S – Love One Another (Crackazat Remix)
My new remix!
The track that turned you on to Jazz music
Miles Davis – So What
An all time classic.
Your favourite own track
Crackazat – Simple Things
My own personal fusion of jazz and house.
Your own favourite remix
Cor.Ece – Possibly Impossible (Crackazat Remix)
This one has it's own identity and it feels fresh to me thanks to the supreme Cor.Ece.
The last track you bought
Sole Fusion – We Can Make It (H.A.N.D. Version)
A classic I've just discovered
A track that reminds you of your childhood
Mark Morrison – Return Of The Mack
Radio play. Radio play.
Your favourite current dance track
Kerri Chandler ft. Lady Linn – You Get Lost In It [The Warehouse Project] (Vocal Mix)
Snap, Crackle and Pop.
Your favourite classic dance track
WAR – Me and Baby Brother
I have my own edit of this I love to play out.
A track which makes you lose it on the dance floor
Oscar P – All I Do Is Think
Hits me right in the gut.
A track which never leaves your box
Intr0Beatz – Trees Breez
Melodic grandiose.
A track you wish you'd made
Floating Points – Truly
Ahead of its time. future fresh.
Your guilty pleasure track
Yoshi Touch & Go- Rankings & High Score
Cosy and warm for my inner child.
A track you like to sing along to in the shower
Whitney Houston – Greatest Love Of All
Anything by Whitney really.
A track you like to chill to
Herbie Hancock – Butterfly
Vibes for months. My ultimate zen track.
For more info on Crackazat please check:
Crackazat Facebook: https://www.facebook.com/crackazatmusic
Crackazat Soundcloud: https://soundcloud.com/crackazat
Crackazat Instagram: https://www.instagram.com/crackazat
Like this? Check out more from Crackazat HERE
Like what you hear? To help support LV Online buy us a coffee via Ko-FI. Click HERE
Tags:
crackazat
,
Soul Central