Everyone Back To Mine With Dam Swindle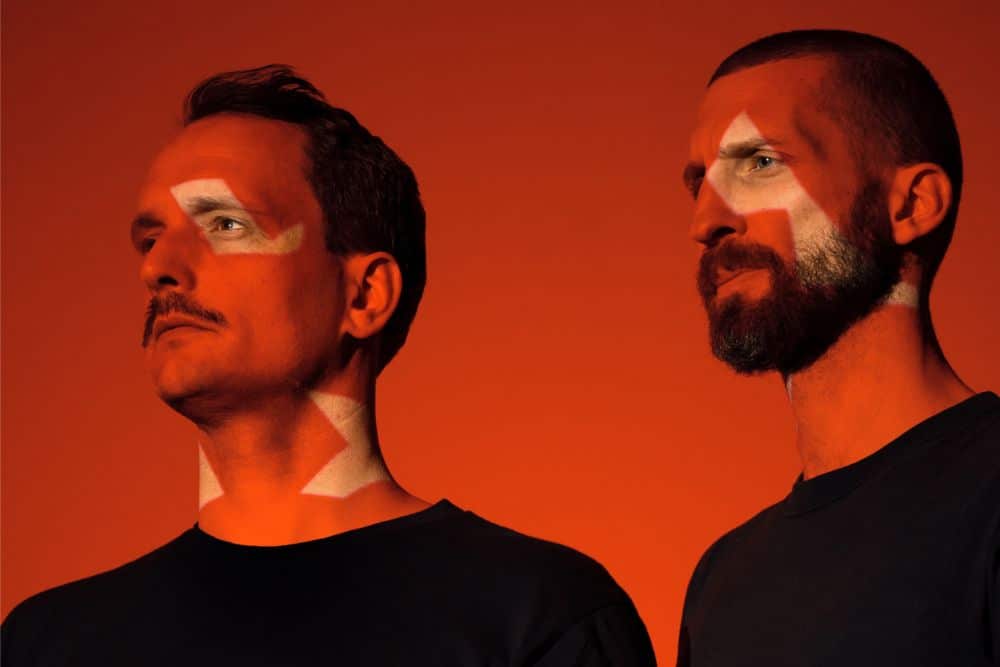 Celebrating their 10th anniversary Dam Swindle have the second of their Keep on Swindling EP's out this week. Following the lead of volume 1 the second edition combines a hot out of the studio original track, Good Woman, alongside an unreleased Dam Swindle remix of A Ka titine from Guadeloupe's Gaoulé Mizi, two remixes of their classic moments, High Life and Yes, No, Maybe, and the first appearance for DJ favourite Call of the Wild on a single.
You can check out our review of this brilliant EP here and our premier of Arp Frique's beautifully funky remix of 'Yes, No, Maybe' below.
Grab the EP via: https://damswindle.bandcamp.com/album/keep-on-swindling-pt-2
To celebrate the release we asked Dam Swindle to put together a soundtrack for an after's back at their place!
Everyone Back To Mine With Dam Swindle
Scan7 – The Resistance
Maarten: If I would take the party back to mine, I guess it would be to our studio. We've got a great hangout in Amsterdam and I'd definitely play our newest music to my friends. In this case, quite a prestige project we did for the amazing Scan7. Their track 'The Resistance' has transcended the concept of music and became somewhat of mantra for those around them. When they asked us to remix them, we were honoured exactly because of this: it's an amazing piece of techno-jazz that evokes the feeling of being part of a movement. Hats off to Scan7 for this gem. The remix is not live yet, so here's the original.
Souls of Mischief – '93 till infinity
Maarten: Things might need to slow down a bit and this classic by Souls of Mischief is such an earworm, that it stuck with me from the first listen all those years back. Still such a jam..
Herbie Hancock – Raindance
Maarten: Absolutely love this phase of HH's career where he was exploring more abstract musical concepts and electronics. When I build textures for our music, Raindance is always somewhere in the back of my mind.
Eversines – Uitzicht
Lars: Breaky, dreamy, acid-ey… So much emotion in 1 track that it's the perfect track to come down from an amazing party.
Jitwam – I'm a rock
Lars: Jitwam is an amazing singer, guitarist and beatmaker. This track is from his 2019 album Honeycomb and has the most soothing keys imaginable. His signature mixing style for vocals really works well on this track. 3 minutes of pure love here.
River Tiber – Gravity
Lars: Nice and vibey, this downtempo beat features drunk keys and lazy vocals… perfect for relaxing after a night of intense dancing
Mac Miller – What's the use?
Maarten: A rare talent gone way too early. Such a shame, cause man did this guy have a unique vibe. The combination of his raw rapping and the funk in the instrumentation in keys is out of this world and this 2018 album (Swimming) is on repeat at home.
Earth Boys – We didn't see the end
Maarten: The vocals on this track are cool AF plus it's got a nasty beat and dreamy keys. Great concept, and super fresh execution
East Coast Love Affair – Chicago
Maarten: A bit of Roy Ayers in a fresh jacket with a touch of acid. What's not to love about this laidback but really quite grooving track?
Wanderist – Infinite reflection (ambient mix)
Lars: Maarten's techno side project and man this is a jam. Great live horns, keys to get lost in… Intruiging electronic -live cross over vibes
For more on Dam Swindle and Heist Recordings please check:
Dam Swindle Facebook: https://www.facebook.com/damswindle
Dam Swindle Soundcloud: https://soundcloud.com/damswindle
Dam Swindle Instagram: https://www.instagram.com/damswindle/
Dam Swindle Twitter: https://twitter.com/DamSwindle
Heist Facebook: https://www.facebook.com/HeistRecordings/
Heist Soundcloud: https://soundcloud.com/heistrecordings
Heist Instagram: https://www.instagram.com/heistrecordings
Heist Twitter: https://twitter.com/HeistRecordings
Love this? Check out more from Dam Swindle and Heist Recordings here.
Like what you hear? To help support LV Online buy us a coffee via Ko-FI. Click HERE
Tags:
Dam Swindle
,
Earth Boys
,
East Coast Love Affair
,
Heist Recordings
,
Herbie Hancock
,
Jitwam
,
Scan7