Everyone Back To Mine with Laroye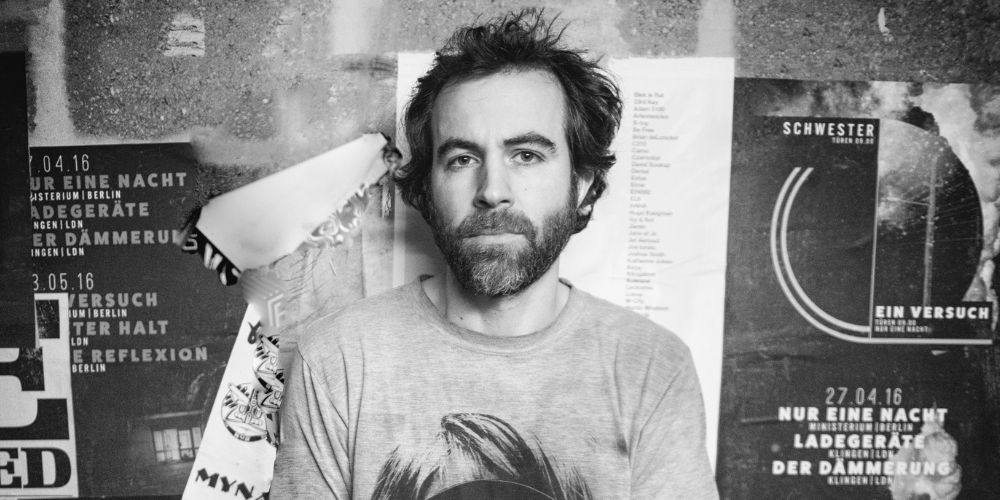 With an sublime new album, Let It Go, out via Local Talk Laroye continues to turn all the right heads in the house world and beyond. Combining soulful melodies with deep groove and broken beat he has created the perfect sound for 2023, energetic, yet touching, effusive and packed with dancefloor groove. If you haven't already checked out this House masterpiece what's keeping you?
Grab it here: https://tomlaroye.bandcamp.com/album/let-it-go
We asked Laroye to put together a mix for us last week and in keeping with the ridiculous quality of the album it's a thing of real beauty, one for the real music lovers out there. Check it below.
As our final gambit on this album Laroye invited us all back to his to sample some of his favourite tracks from his record collection. He touches on multiple genres from across the musical spectrum of music so it's a fascinating list which gives us a great insight into the musical textures which make up Laroye's musical DNA.
Everyone Back To Mine with Laroye
Kool and the gang summer Madness ( live 1976 at rainbow theatre London )
The most cosmical synthesizer line ever !!! Coupled with the stunning enchanting vocals, high level horns arrangements and the jazzy swing finale make this live version absolutely incredible.
Terry Reid – Faith to arise
The groove of this tune and the way all the parts combine together folk, country, rock and soul is just amazing! The emotion created by Terry's incredible voice, lyrics and chord changes are reaching a piece of art's level. And that chorus waooo !!!
Syreeta Wright – I love every little thing about you
What a track to play at the end of a night!! A stunning love declaration written and produced by Stevie Wonder including his secrets wonky drum machines and bass lines. The beautiful and unique voice of Syreeta floating on top is just pure magic.
Blaze – The colour funky ( a music perspective ) Journey
you can feel the jazz, the club, the funk and even some precursor broken vibes in that tune. I rarely find that amount of subtlety in house music arrangements like the way Blaze creates their tracks. "Journey" is just so great.
Lil Louis and the party – Clap your hands ( Tambourine mix )
Lil Louis is still the master of House for me. Able to produce this hypnotic soul feel on a record with always unexpected productions. The vibe is just of the scale here, alternating moments of hold with short breakdowns and party jam build ups in this progressive rnb House gospel classic from 1997.
Arthur Russell – In the light of a miracle
The kind of track that puts you straight into the zone, the one you could listen for hours. "In the Light of Miracle" has a bit of everything .. Balearic, latin, classical, deep, progressive rock and even theatrical. A timeless master piece.
Rinder and Lewis – Blue Steel
Rinder & Lewis always deliver this amazing cosmic disco funk. This one is delicious cocktail of textures, space sounds and beautiful melodies in a pristine production from 1979.
Eddie Palmieri – Un dia bonito
Eddie Palmieri is with no doubt a genius and my favourite Salsa and Latin Jazz composer. Un Dia Bonito is a 15 min musical movement, opened by the mystical opera and cinematic Eddi's powerful piano playing that suddenly turns into an Afro Cuban and Salsa explosion with the surreal Lalo Rodriguez on vocal!!
Supertramp – School
This could be the soundtrack and a reminiscence of my youth.. Supertramp seems to travel through time with absolutely no wrinkle. The quality of the music and the recording is just perfect and reflects the greatness of this era we are still trying to recreate. If one day I could produce this kind of music I would be a proud and happy man !!
Underground Resistance – Hi tech Jazz
Mad Mike & Underground Resistance are behind a unique sound and philosophy. "Hi Tech Jazz" is a sublime combination of techno from Detroit with their jazz heritage. Each time I've heard this track in a club it has always created something really unforgettable, especially at the end of a Night.
For more info on Laroye and Local Talk please check:
Laroye Facebook: https://www.facebook.com/tomlaroyeofficial/
Laroye Soundcloud: https://soundcloud.com/tomlaroye
Laroye Instagram: https://www.instagram.com/tomlaroye/
Local Talk Facebook: https://www.facebook.com/LocalTalkRecords
Local Talk Soundcloud: https://soundcloud.com/localtalk
Local Talk Instagram: https://www.instagram.com/localtalkrecords/
Local Talk Twitter: https://twitter.com/thelocaltalk
Love this? Check out more from Laroye here
Like what you hear? To help support LV Online buy us a coffee via Ko-FI. Click HERE
Tags:
Laroye
,
local talk