Jimpsters 10 South African Deep House Treats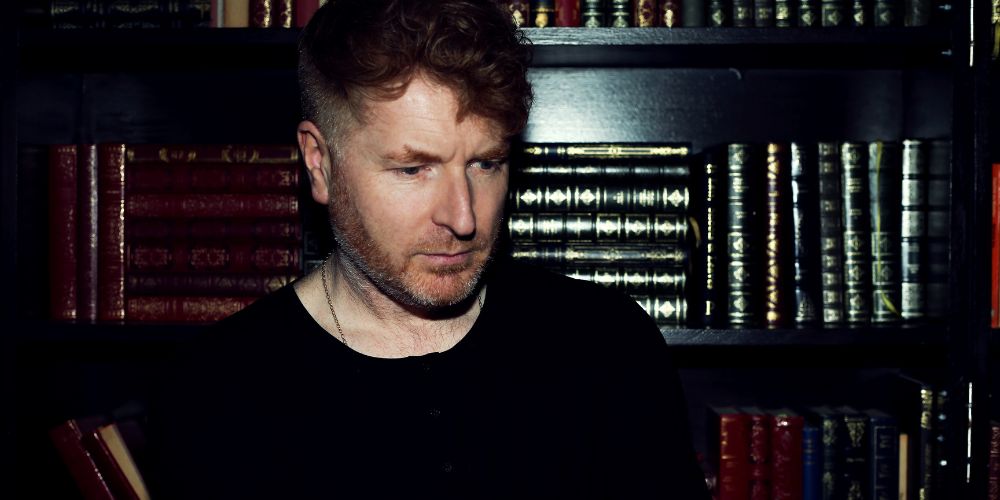 Jimpster has a brand new EP out on his own Freerange Records. The Tribute EP has South Africa running through it's veins featuring South African vocalist Mavhungu and two remixes from Yoruba maestro Osunlade. We premiered Jacidswing from the EP a couple of days ago.
You can grab the EP via: https://jimpster.bandcamp.com/album/tribute-ep
Jimpster has been a globe touring Djing throughout his illustrious career. With many trips to South Africa Jamie Odell has developed a love for the land and the crowds. We asked him to shine a light on artists and tracks from South Africa that he believes are truly special.
Jimpsters 10 South African Deep House Treats
Dwson – Lemon Faces – IMPLSV
Cape Town's Dwson is one of the leading lights of the South African deep house movement and a producer I first heard through his stunning track Luna which came out on Stay True Sounds in 2017.
His style epitomises the deep, electronic, spaced-out vibe which has become synonymous with the SA sound and happy to have had him on Freerange for a release in 2019.
SizLeCaude – About Time – Adeen
SizLeCaude is a Johannesburg based producer and boss of the Herbal Soundz label. He's a recent discovery for me following his latest release on Adeen which has just dropped on vinyl.
His sound is a little more sample-based and less electronic and synth-heavy than a lot of the other current SA deep house producers.
Radic The Myth – Phendula – Just Move
Radic The Myth is another Johannesburg producer who has made a big impact with releases on Stay True sounds as well as Just Move, another key deep house label which has been putting out quality sounds since 2011.  This latest tune Phendula is a beautiful, jazzy slow jam with off-kilter percussion and killer spoken word sample.
Chronical Deep – Make Up Your Mind – Stay True Sounds
Time for a lesson in contemporary deep house production from Chronical Deep with this modern day classic which dropped on Stay True Sounds in 2022 and rightfully became an underground smash. This one will take the dance floor to another place!
Nutty Nys – The Promise – Nys House
Going back a couple of years with this one from long-standing Johannesburg producer and radio host with releases dating back to 2003 on Charles Webster's Miso label.  His music has a soulful and melancholic sound with raw and minimal production which makes him stand out in the crowd.  He did a great job on his 2021 remix of fellow joburger Lazarusman for Freerange.
Beatsbyhand – I Am Jazz – Stay True Sounds
Still can't stop playing this one in my sets and it's a real head turner whenever it drops. A fairly new name to me, Beatsbyhand is Port Elisabeth based artist whose reworking of Crystal Waters' Gypsy Woman is still smashing it, and rightly so with his punchy, minimal sound and speaker wobbling basslines proving irresistible on the dance floor.
JULLiAN GOMES – Love Song 28 – World Without End
Going all the way back to 2011 with this one but no South African list could be complete with the inclusion of Pretoria artist Jullian Gomes.  This deep house ballad blew me away on first listen with stripped back production and heartfelt vocal and is a track that will no doubt stand the test of time and be considered as being instrumental in helping to take the South African scene to the global stage.
Simbad – Take My Hand ft Brian Temba – Freerange
Although not actually South African, Simbad has made Cape Town his adopted home and works regularly with SA musicians and vocalists, being influenced by, as well as influencing the local scene.
His 2018 release for Freerange featuring SA vocalist Brian Temba is a mesmerising slice of otherworldly, soulful deep house which sounds incredible on a big system.
Wapo Jiji – Hannibal Baca – Selville Records
Some brand new music here from another rising star from Pretoria, Wapo Jije, whose recent release on influential SA label Selville is making my ears very happy.
Themba – Colours (Rocco Remix)
Closing my list we have a stunning remix of one of SA's major players Themba.  Rocco Rodamaal is one of the biggest influences on many of the South African producers and it's clear to hear why.  He has toured SA extensively for many years, witnessing the development of the scene first hand and is rightly considered one of the deep house legends by the younger generation.  This remix is pure gold.
For more info on Jimpster and Freerange Records please check:
Jimpster Facebook: https://www.facebook.com/jimpster.freerange/
Jimpster Soundcloud: https://soundcloud.com/jimpster
Jimpster Instagram: https://www.instagram.com/jimpster_gram
Jimpster Twitter: https://twitter.com/JamieJimpster
Freerange Facebook: https://www.facebook.com/FreerangeRecords/
Freerange Soundcloud: https://soundcloud.com/freerangerecords
Freerange Instagram: https://www.instagram.com/freerangerecords
Freerange Twitter: https://twitter.com/freerangerec
Freerange Bandcamp: https://freerangerecords.bandcamp.com
Love this? Check out more from Freerange here
Like what you hear? To help support LV Online buy us a coffee via Ko-FI. Click HERE
Tags:
Jimpster. Freerange Records