Orlando Voorn – Top 10 seminal Detroit cuts which were ahead of their time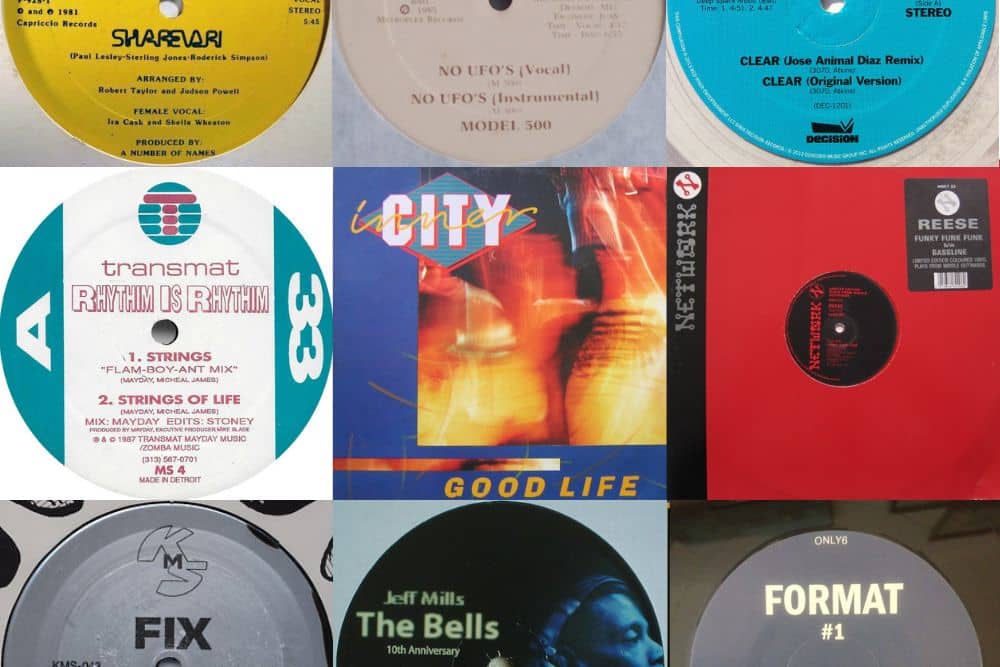 Orlando Voorn – Top 10 seminal Detroit cuts which were ahead of their time
With a long history which has seen him join the House and techno Royalty in his own right Orlando Voorn has been behind a multitude of powerful releases under a long list of pseudonyms. He has more than earned his rightful place in the annals of electronic music.
Orlando's latest release see's him land on Heist Recordings for the first of what could very well be a series of releases with the label. His EP 'Mastercuts' is incoming any day now and combines a brand new track Be with you alongside reworked and remastered versions of some of Orlando's undercover 90's underground hits.
It's another triumph for Orlando and perfectly sets the scene for another glowing chapter in his already impressive career combining the golden threads which run through his career.
To celebrate the release we asked Orlando to pick 10 of his seminal Detroit 12″s. These are the tracks which have inspired and informed his career.
Orlando Voorn – Top 10 seminal Detroit cuts which were ahead of their time
There are way too many records to mention but here is a selection!
Kevin Reese Saunderson / Funk Funk Funky
Uncut filthy funk banger by Kevin Sanderson the flip side is lovely as well Repetition at its best.
Cybotron / Clear
This record will never fade it's the perfect electro tune way way ahead of Its time and I am proud to say I have worked with Juan Atkins.
Kraftwerk / It's More Fun To Compute
Kraftwerk is Detroit period! Whether they are from Germany or not this group was way ahead of everybody and should not be considered away from this genre
Rhythim Is Rhythim / Strings Of Life
A masterpiece. A lot of dispute who actually did what on the record, nevertheless, pure uncut Detroit right here with heavy strings .
Inner City / Good Life
Classic from Inner City. No comment needed.
Jeff mills / The Bells
King Jeff with the Techno Anthem!
Fix / Flash
A hit in Detroit first and then worldwide a year later in all techno do's. Chunks of P funk and Detroit techno sounds
Format / #1 solid session
I made this in an hour and is considered one of my biggest record successes. Detroit inspired and crossed over.
Model 500/ No UFO's
The Godfather of Detroit techno lays it down
Sharevari 12/ A Number of Names
Funky Detroit house track very big in Detroit
Grab the EP from: https://heistrecordings.com/album/heist-mastercuts-ep
For more info please check:
Orlando Voorn Facebook: https://www.facebook.com/orlando.voorn/
Orlando Voorn Soundcloud: https://soundcloud.com/orlando-voorn
Orlando Voorn Instagram: https://www.instagram.com/orlandovoornofficial/
Orlando Voorn Twitter: https://twitter.com/orlandovoorn
Heist Facebook: https://www.facebook.com/HeistRecordings/
Heist Soundcloud: https://soundcloud.com/heistrecordings
Heist Instagram: https://www.instagram.com/heistrecordings
Heist Twitter: https://twitter.com/HeistRecordings
Love your Detroit Techno and House? Check out this previous Detroit feature here.
Tags:
Derrick May
,
Detroit House
,
Detroit Techno
,
Heist Recordings
,
inner city
,
Jeff Mills
,
juan atkins
,
Kevin Reese
,
Kraftwerk
,
Orlando Voorn