Danny Kane's Top 6 dynamite cuts which influenced 'We Come In Peace'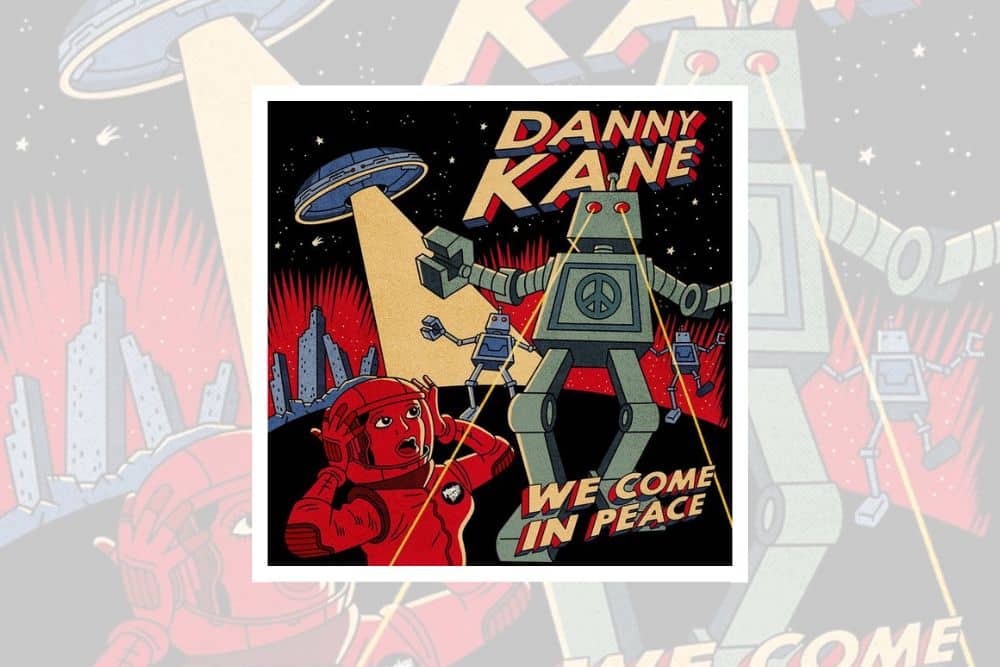 Danny Kane's Top 6 dynamite cuts which influenced 'We Come In Peace'
Like what you hear? To help support LV Online buy us a coffee via Ko-FI. Click HERE
Given the rate at which music is released, consumed and discarded in 2022 sometimes if you blink you can miss some really spectacular release. Once such album which almost passed us by, but thankfully just caught our attention in the nick of time, is Danny Kane's tremendous album We Come In Peace on Midnight Riot. If you haven't already checked it out definitely make sure that you track it down immediately.
We Come in Peace features 16 tracks of boogie influenced house music, it's a summer album through and through. With guest appearances from Princess Freesia, Jack Tyson Charles, Jacqui George, Natasha Kitty Katt, Sophie Paul and Sparkle as well as remixes and edits by JKriv, Art of Tones, Mark Brickman and Yam Who it's a dizzying array of contemporary talent who have combined to create a seamless and timeless album which stand head and shoulders against much of the music currently filling up the disco and Nu Disco download charts.
You can grab it from Traxsource here: https://www.traxsource.com/title/1780612/we-come-in-peace
Natasha
To celebrate the release we asked Danny to pick some of the musical pieces which have inspired him across his career and which directly or indirectly have influenced We Come In Peace. It's a rather tasty selection of music.
Danny Kane's Top 6 tracks which influenced 'We Come In Peace'
Attitude – love me tonight
Produced by The system – David Franks & Mic Murphy
They were part of the new techno funk
In the 80s. They were a big influence
IMGRAM – DJs delight
Another 80s joint from my musical journey.
Donald Fagen – Nightfly (Album)
Part of the infamous duo Steely Dan
I'd have this album on repeat for days
KEIFER – When There's Love Around (Album)
I love this artist modern contemporary Neosoul jazz infusion
A beautiful album
Miguel Migs – Promises feat Lisa Shaw
I always admire his production style from back in the early 2000s on Naked Music recordings.
Extra T's – ET Boogie
I remember the first time I heard this
It blows mind! the music technology was changing the The introduction of the 808 drum machine had a big influence on the way we we're making music in the 80s electro funk
Danny Kane Facebook: https://www.facebook.com/bigdannykane
Danny Kane Instagram: https://www.instagram.com/dannykane/
Danny Kane Twitter: https://twitter.com/dannykane2009
Midnight Riot Facebook: https://www.facebook.com/MidnightRiotRecords/
Midnight Riot Instagram: https://www.instagram.com/midnightriotrecords/
Midnight Riot Twitter: https://twitter.com/MidnightRiotRec
Tags:
Attitude
,
Danny Kane
,
Donald Fagen
,
Extra T's
,
Ingram
,
Keifer
,
Midnight Riot
,
Miguel Migs