Sophie Lloyds 11 Classic Music Company Classics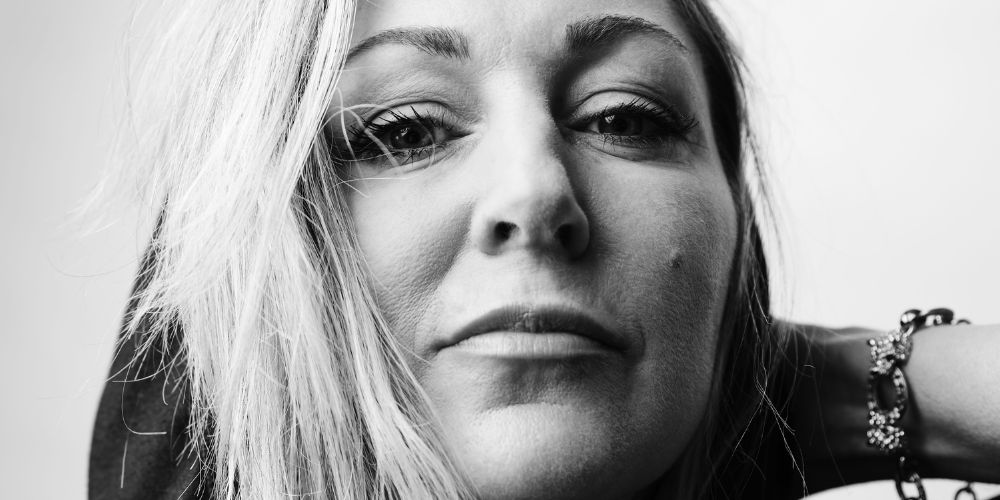 Sophie Lloyd has released some truly landmark tracks over the last few years from end of night classic Calling Out to gospel tinged gems Raise me up with Dames Brown and Angels by my side with Pauline Taylor. Hands-in-the-air floor fillers all round. On the back of these regular chart toppers recently Sophie has also been regularly called into action on the remix front lending her distinct touch to, amongst others, The Absolute, Donna Allen, Thornetta Davis.
Her latest remix see's her step-up to lend a hand to Brooklyn Nu Disco heads Midnight Magic's latest dancefloor rocker I found love for Razor-N-Tape. Standing in exalted company alongside Dimitri from Paris and Dj Rocca, Perel and Derick Carter who have all chipped in ace remixes Sophie has delivered a super funky dancefloor gem fusing a hip shakin' bassline bliss with a hypnotic synth line which keeps the floor locked in perfectly.
To celebrate the release we asked Sophie to revisit one of her (and ours) favourite labels Classic Music Company and pick out some of her Classic classic's
You can grab Sophie Lloyd's remix of Midnight Magic via: https://razor-n-tape.fanlink.to/IFoundLove
Sophie Lloyds 11 Classic Music Company Classics
Metro Area – Pina (Swag maij jugo dub)
I'm still in mourning that Metro Area broke up. Genius upon genius with this remix.
Honey Dijon & Tim K ft Jason Walker – Burn (Ashley Beedle North Street West remix)
Just a stunning remix of a great track. Perfect warm up vibes.
Isolee – Beau Mot Plage (Freeform Reform)
It was a toss up between this and the original as both are stunning in their own right and wonderful pieces of music. The track is more like a classical composition than a dance track as it has so many layers to it. An amazing and timeless production.
Luke Solomon, Queen Rose & Amy Douglas – Light You Up (Louie Vega remix)
Amazing track with added Louie Vega magic sprinkled onto it.
Austin Ato – Cherry Soda
Certified floor filler every time.
Midland – Final Credits
Will always make the hairs on my neck stand up. Another track that won't age.
Freeform Five – Perspex Sex (Ewan Hi NRG Remix)
This track holds so many fond memories of Shoreditch circa 2002 when the whole electroclash thing was huge and Ewan Pearson was the Dj of the moment along with Blackstobe & Tiefswartz who were remixing everything.
Thatmanmonkz – Oooh Wee (Soulphiction remix)
Sundowners, Mystic Bill – Jungle Line (Dungeon Meat Downlow)
After-hours absolute pumperrrrrrrrr
Iz & Diz – Mouth (Brad Peeps remix for friends)
Oldie but such a goodie.
Sophie Lloyd – Calling Out
This has kept me in employment since 2018… 😉 I produced this track shortly after I gave birth to my daughter – I'll never forget the phone call I received when I was in my kitchen from Luke (Solomon) saying Danny Krivit played my track from the 7" at his club night and asked to do an edit. It was a pivotal moment. For a record to break it takes so many factors… but the main one being it's all down to luck and timing, and I'm eternally grateful for that.
For more info on Sophie Lloyd please check:
Sophie Lloyd Facebook: www.facebook.com/DJ-Sophie-Lloyd-147599731934170/
Sophie Lloyd Soundcloud: https://soundcloud.com/sophie-lloyd
Sophie Lloyd Instagram: https://www.instagram.com/djsophielloyd/
Sophie Lloyd Twitter: https://twitter.com/djsophielloyd
Love this? Check out more from Sophie Lloyd here
Like what you hear? To help support LV Online buy us a coffee via Ko-FI. Click HERE
Tags:
classic music company
,
Midnight Magic
,
sophie lloyd