7 Hot tips with Birdee – Creating and promoting a Killer DJ mix!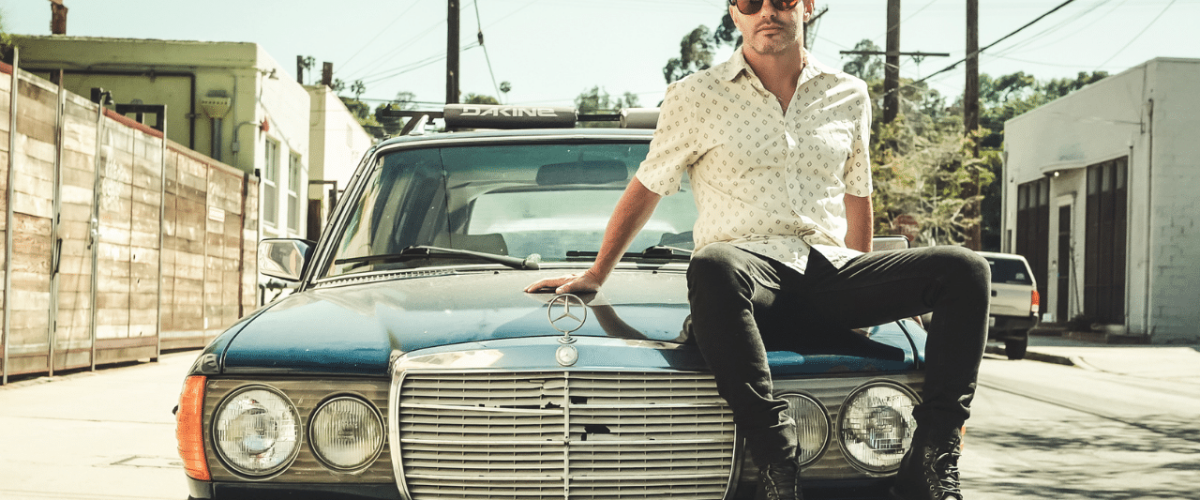 7 Hot tips with Birdee – Creating and promoting a Killer DJ mix!
Birdee is very much an artist on the rise. Across the last couple of years he has had a multitude of brilliant original tracks and remixes on some of our favourite labels including Midnight Riot, Glitterbox, Re-loved, Big Love & Toucan. His latest release see's him land on another LV favourite Bombstrikes as part of their Disco Funkin' series following in the footsteps of Natasha Kitty Katt, Flevans and Shaka Loves You who have all created sublime mixes for the series.
Birdee has crafted an exciting and energetic mix featuring some of the brightest lights of the disco universe including Anoraak, Young Pulse, Purple Disco Machine, Dr Packer, Kraak & Smaak, Yuksek, Kapote, Ray Mang, Dan Shake and Shaka Loves You.
Mixed to perfection with some great textures it's a mix packed with dancefloor cool but which is also loads of fun, demanding your attention from the first track to the last. If you love your house music with a funky disco edge then it's a must have mix. You can check out one of Birdee's exclusive tracks from the mix Thinking About You below and our review HERE
You can grab Birdee's Disco Funkin' 4 from: https://fanlink.to/DSF4
We spoke to Birdee to get a few tips on how to craft the perfect mix and some of his favourite promo tips for once you've laid that killer set down and uploaded it to the net on how to cut through all the noise out there and get your set noticed.
You can also check a mini mix of Birdee's latest mix for Bombstrikes below.
7 Hot tips with Birdee – Creating and promoting a Killer DJ mix!
Hey Le Visiteur, thanks for having me. Here are a few tips which I hope will help.
Tip 1 – Since I started dj'ing and making mixtapes, I always approached the mix as a journey. Especially when you are starting out, it's easy to get lost in the technical details – but even if a couple of your mixes are a little off, what really matters is the flow. At the risk of stating the obvious, start with creating a vibe and then build on that, layer upon layer.
Tip 2 – Do the groundwork and pick your tunes first. It's good to freestyle of course, and sometimes that is also a good approach, but most of the time I find that if I select 15-20 tunes beforehand, and then build it from there, it makes my job a lot easier.
Tip 3 – Try and think of yourself as someone who is listening to your mix. What may sound like a great technical workout, such as mixing 10 tunes together in 5 minutes, might actually sound a bit pointless to someone who turned on their laptop and is listening to your mix while doing the dishes (ok, maybe I'm getting TOO real here but you get the point). I always listen to mixes, while I'm shaving, while I'm cooking, while I'm having a shower and the good ones really take me to another place.
Tip 4 – It's a maybe sad but a true fact but most DJ's these days have access to the same music. If you have that exclusive edit, that vinyl only track, or maybe a remix you did yourself that isn't out yet – include it. It will really help your mix stand out.
Tip 5 – If you are doing a mix for a specific blog, channel, or a brand – make sure it fits the vibe. I'm not saying you should play music you wouldn't normally play – but getting a little out of your usual comfort zone is not a bad idea.
Tip 6 – At the risk of stating the obvious, promote your mix on every possible platform. Upload it on both Mixcloud and Soundcloud, share it on Facebook, Twitter, Instagram. Tag all the producers whose music you played. Find some good Facebook Groups for sharing mixes and get in there. The key is to find a fine line between being a little pushy but not too annoying, so don't over do it either. Sharing more than once will probably not get you anywhere.
Q – Which other artist do you think has nailed their DJ mix game good and proper as a real tool to build their follower base and who's mixes do you find yourself coming back to time and again that you would recommend checking for how to approach a mixtape?
Tip 7 – Man, this is a hard one. Some of my favorite DJ's have the amazing ability to seamlessly jump from genre to genre and really build their set – I'm thinking MCDE, Erol Alkan, Theo Parrish, DJ Harvey who have blown me away on more than one occasion. Dave Lee and Dr Packer also deserve a mention as their sets are always excellent.
However I feel a dj who really doesn't get as much credit as he deserves is Seamus Haji. He is very technical but never uses his skills out of context, great selection, never dull, always keeps you on your toes.
This recent set of his is a great example of what I am taking about
I hope you enjoy watching it, there is some great camera action on this video too if you want to borrow some skills from the man!
For more info please check:
Birdee Facebook: https://www.facebook.com/birdeeismyname/
Birdee Soundcloud: https://soundcloud.com/birdee
Birdee Instagram: https://www.instagram.com/birdeeismyname/
Birdee Twitter: https://twitter.com/birdeeismyname
Bombstrikes Facebook: https://www.facebook.com/Bombstrikes
Bombstrikes Soundcloud: https://soundcloud.com/bombstrikes
Bombstrikes Instagram: https://www.instagram.com/bombstrikes/
Bombstrikes Twitter: https://twitter.com/Bombstrikes
Tags:
Birdee
,
Bombstrikes
,
disco house
,
dj tips
,
mixtape
,
Seamus Haji