LV Premier – Ralph Session Feat Carla Prather – You Know You Want To Get Up (Main Mix) [HalfAssed Records]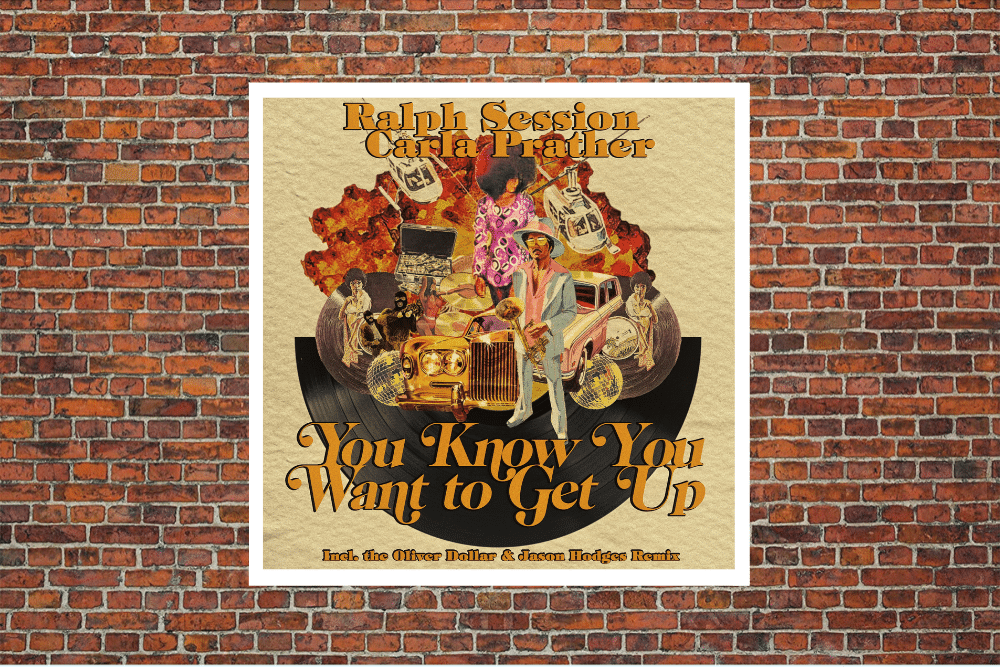 LV Premier – Ralph Session Feat Carla Prather – You Know You Want To Get Up (Main Mix) [HalfAssed Records]
Ralph Session has been releasing some absolutely killer house music over the last 12 months. His tracks have that Nu classic feel and he is clearly a producer who can easily match the ebbs and flows of todays' dancefloor an extensive knowledge about the roots of the genre instilling that classic feel into his tracks.
His latest track 'You Know You Want To Get Up' featuring Carla Prather on vocal duties isn't just one of his best tracks to date for us it's one of the best tracks of the year so far. Overflowing with dancefloor groove it captures the energy and excitement of the best of the 90's house music but still sounds absolutely now. A future classic for sure.
The package comes with a the dynamite original mix which you can check here as well as handy a instrumental and dub mix which is just packed with groove. Completing the package is an equally killer Oliver $ and Jason Hodges remix which takes the track even deeper with it's huge club ready drums and looped up vocals. It's thumping and moody as hell in all the right ways and will sound ridiculous over a huge system.
A brilliant package.
Grab it from: https://ralphsession.bandcamp.com/album/you-know-you-want-to-get-up
For more info please check:
Ralph Session Facebook: https://www.facebook.com/ralph.session
Ralph Session Soundcloud: https://soundcloud.com/ralphsession
Ralph Session Instagram: https://www.instagram.com/ralphsession
Ralph Session Bookings: Paul@TheUnityAgency.co.uk
Carla Prather Instagram: https://www.instagram.com/thecarlaprather
Carla Prather Twitter: https://twitter.com/carla_prather
Halfassed Records Facebook: https://www.facebook.com/Halfassedrec
Halfassed Records Instagram: https://www.instagram.com/halfassedrecords
Halfassed Records Twitter: https://twitter.com/halfassedrec
Tags:
90's House
,
classic house
,
house music
,
Jason Hodges
,
oliver
,
Ralph Session