Dr Packer's Top 5 Re-Edit Tips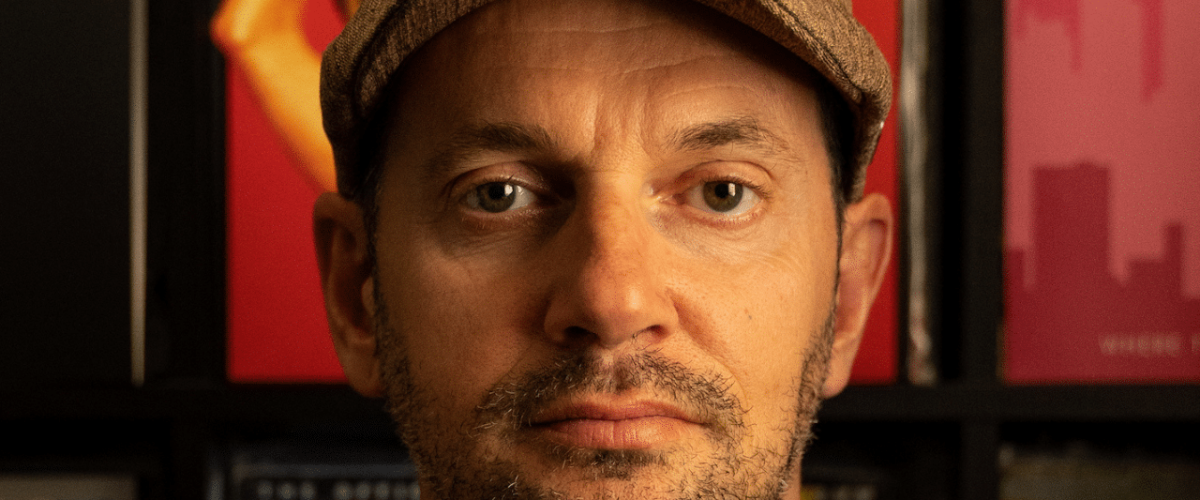 Dr Packer has been one of the real break through artists from the last decade. From his early associations with Hot Digits, Midnight Riot and Masterworks right through to his recent remixes for Nervous, Easy Street, Tinted, Glitterbox and recent brilliant album for Joey Negro's Z Records his career has continued to build at a truly impressive rate seeing him now ranked as one of the most in demand producers and DJ's on the scene today. He's an artist who has built a stellar reputation for both the sublime quality of his remixes and re-edits as well as his un-erring ability to continually pick tracks which both tug on the heartstrings and which always cause smile inducing scenes on the dancefloor.
2021 has seen Dr Packer in stellar form with a prolific outpouring of tracks including some of the best work of his career. One of his most recent remixes saw him step up to add his golden touch, alongside Michael Gray, to Sieges recent track Reach out for Toolroom Records adding some boogie house magic to proceedings.
We thought it was the perfect opportunity to ask Dr Packer to give us his favourite tips for how he approaches his remixes and re-edits in the studio. Check out his brilliant advice below!
Siege 'Reach Out' (incl. Michael Gray & Dr Packer Extended Remix) is out now on Toolroom Records.
Grab it from: https://toolroom.lnk.to/SiegeReachOutTY
Dr Packer's Top 5 Re-Edit Tips

Choose a track that you love that is a fond memory
If you are passionate about the song to begin with it will make your project much more enjoyable to work on. Try to look for tracks that are not too busy with drums and percussion as remember you will be adding your drums on top which you don't want to sound like a mess – the cleaner the original recording is, the better. And also for quality, a full vinyl rip or digital wav / aiff is the way to go, avoid working from an mp3 as it will make your production sound crusty. If recording from vinyl always check the pitch is set to zero otherwise you will run into trouble when layering up your sounds.

Most music pre 1983 was not quantised
Therefore your track will require warping to match the drums on your grid, this can be extremely time consuming, but well worth it by the time you reach the end result. The more time you put in fixing any sloppy drums the better it will sound. Always pay the most attention to the kick drum as it is the main element people will dance to and make sure they are not doubling up with your layered kicks, which will sound like a mix going out of time. Also be careful layering kick drums as sometimes if the kicks are occupying the same frequency they can cancel each other out and cause flammy drums, losing the punch.


Do as much research as possible on the track you are working on
Maybe midi files available online free (or at a small cost), which may help you when layering your sounds on top, especially if you are not musically trained and can't play any musical instruments. If you are lucky, sometimes you can even stumble across the multi tracks which can take things one step further and it will sound much sonically stronger as you are able to then do a proper full mixdown as if you were to remix from stems. If you do go down this path though, be prepared for a lot more warping than a normal edit would take and set aside a full day in the studio purely for getting everything in time.


Google is your friend
The majority of the time with a simple search you can find out the key of the song you are working on and often the chord notes and progressions, even Youtube often has musicians making cover versions like guitarists breaking down the bassline for example. This can be handy when trying to figure out bass notes or chords from the original song. Melodyne is also great for this and you can import sounds and then save / export the data as midi or wav files, which is most handy and if you happen to have the Acapella it will help fix any shaky or pitchy vocals. Also beware of Concert pitch, many older tracks were not recorded at zero pitch, therefore your layers may require some tuning.


The most important ingredients in the track are the kick and bass
Always make sure they sit right together and pack a punch. If they aren't gelling well, try swapping several kicks until something feels natural. Many producers apply side chaining to the bass to avoid fighting with the kick, this is handy, but you can overdo it and the dipping sound can be really noticeable sometimes, so please go easy on that. Make sure the kick drums you select carry some weight otherwise you won't get people moving on that dancefloor. Finally, ALWAYS check your mix in mono and through a set of headphones and never settle on your track until you hear it in the morning. Your ears will get fatigued and lazy throughout the day and if it all still sounds good with your 'Morning ears' then job done, its amazing what your ears can pick up the next day.
Siege 'Reach Out' (incl. Michael Gray & Dr Packer Extended Remix) is out now on Toolroom Records.
Grab it from: https://toolroom.lnk.to/SiegeReachOutTY
For more info on Dr Packer please check:
Dr Packer Facebook: https://www.facebook.com/drpackeredits
Dr Packer Soundcloud: https://soundcloud.com/dr-packer
Dr Packer Instagram: https://www.instagram.com/dr_packer/
Toolroom Facebook: https://www.facebook.com/toolroomrecords/
Toolroom Soundcloud: https://soundcloud.com/toolroomrecords
Toolroom Instagram: https://www.instagram.com/toolroomrecords/
Toolroom Twitter: https://twitter.com/toolroomrecords
Like this? Check out more posts about Dr Packer here
Like what you hear? To help support LV Online buy us a coffee via Ko-FI. Click HERE
Tags:
disco
,
Dr packer
,
michael Gray
,
Siege
,
toolroom