19 Best Producer and DJ Bargains on Amazon Prime Day (12th & 13th July)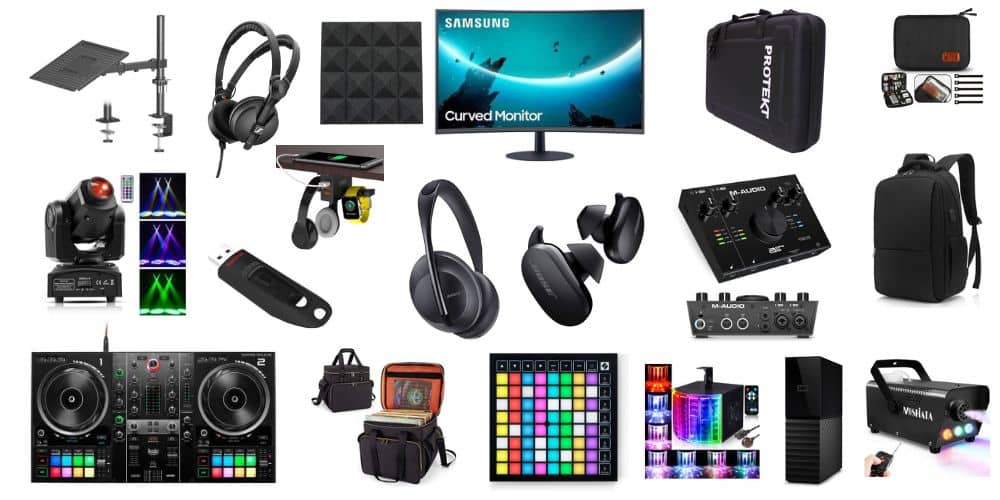 Love it or hate it Amazon Prime Day is always packed with some incredible bargains if you look hard enough through all the junk that they are trying to offload. I have had an extensive look through everything that is one offer and here I count down 19 of the biggest bargains right now if you are a DJ or a producer or just a music lover and fancy adding some new kit to your arsenal.
Make sure you buy them quick though as Prime day ends at midnight on the 13th and some of these will be well sold out before then.
Please note that we're reader-supported. When you buy through links on our site, we may earn an affiliate commission at no extra at no cost to you.
First up here are the three biggest bargains available on Prime Day.
BEST BARGAIN
Bose QuietComfort Wireless Bluetooth Noise Cancelling Earbuds
£139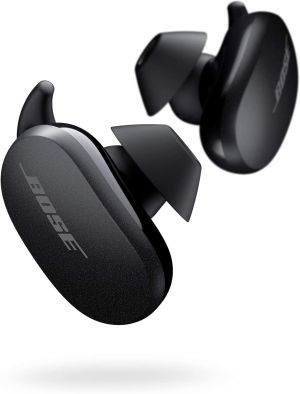 Absolutely ideal for travel between gigs, these have incredible noise cancellation so you can escape into your music wherever you are in the world.
Also ideal for day to day wear, hitting the gym etc
Absolute bargain to be had right here.
STUDIO BARGAIN
WD 8TB HDD USB 3.0
£137.99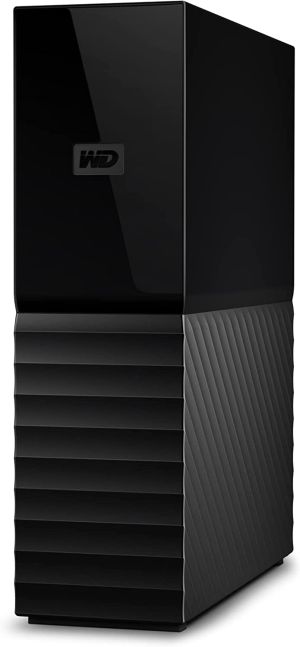 Eight TB of storage for less than £140. Never get short of space again during your studio sessions.
This HDD also has USB 3.0 so is also super rapid!
GRAB IT HERE
CLASSIC HEADPHONES
Sennheiser HD 25 Special Edition Headphones
£124.99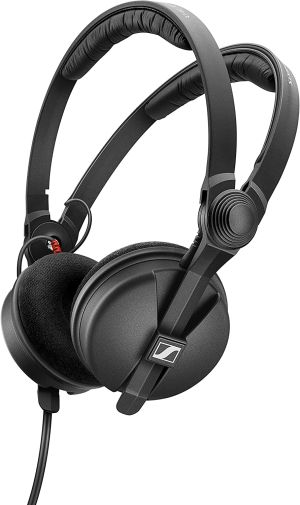 One of the finest headphones ever made for DJ's, this is fully updated SE edition.
Classic design, super comfortable and great sound for a bargain price.
---
SECTION 1: DJ EQUIPMENT
---
1. Bose QuietComfort Wireless Bluetooth Noise Cancelling Earbuds
Price: £139.00
Was: £249.95 (44% Off)
If you are anything like me I listen to music religiously and especially on the way to gigs as I work through all my new music. These are my earbuds of choice.
They are super comfy and the noise cancelling is outstanding. You can be in a packed airport and fully immersed in music.
Easy to setup, easy to control and the battery life is HUGE.
This is such a bargain it's ridiculous. Grab them before they are gone. They are also great for the gym and day to day wear.
GRAB THEM HERE
---
2. Hercules DJControl Inpulse 500 2-Deck USB DJ Controller for Serato DJ and DJUCED
Price: £194.49
Was: £269.99 (28% Off)
This is a very decent controller if you are looking for starter unit or just something to have around the house for when you feel the need to have a jam. It is compatible with both Serato and DJUCED both of which it comes packaged with.
This controller comes with 16 backlit RGB pads, vinyl function, Loop In/Loop Out buttons and sync, Filter/FX, karge jog wheels with touch detection for scratching and multiple connectors. It also has retractable/extendable feet which is a nice touch to keep it away from drinks spills and it's powered by USB.
There is also slightly smaller version, the 300, but if you can stretch to it go for this one as it is just a bit more packed on the tech front.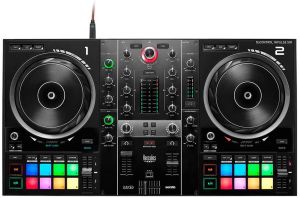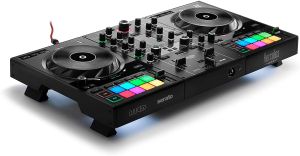 GRAB IT HERE
---
3. Sennheiser HD 25 Special Edition Headphones
Price: £124.99
Was: £179 (30% off)
Sennheiser have been one of the gold standard of DJ headphones for MANY years. This SE model is based on the all time classic HD25 but fully updated as of 2021 so you can be guaranteed that the sound is going to be absolutely wicked.
They still have the split headband which is great for comfort and also come with velour ear pads. Also comes with a handy carry case.
Tried, tested and loved by literally millions of DJ's around the world.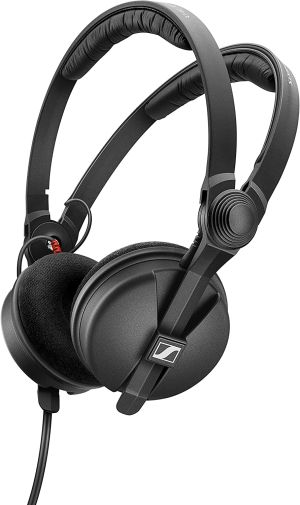 GRAB THEM HERE
---
---
4. UKing 40W Stage Light LED Moving Head
Price: £79.19
Was: £98.99 (20% Off)
8 colour Gobo for less that £80, sooooo cheap. Comes with a remote control which can control up to 8 of these units. Also has Auto, Sound Activated or DMX512 integration.
Absolute bargain.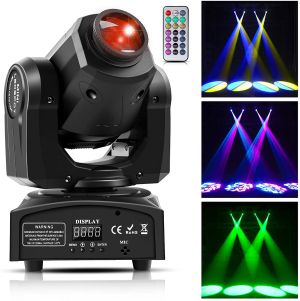 GRAB IT HERE
---
5. Protekt Plus Series DJ Hard Carry Bag Case for Pioneer Dj DDJ-1000 DDJ-1000SRT Controller
Price: £63.20
Was: £79 (20% Off)
Everybody knows that the Pioneer DDJ-1000 is one of the daddies of DJ controllers available today. Now you can keep yours safe on the way to gigs for an absolute bargain price.
Made from rigid moulded 7mm EVA foam it has a dual foam-lined padded interior, high density egg-shell top and water repellent polyester exterior shell with a sturdy zipper and rivet reinforced double carrying handles.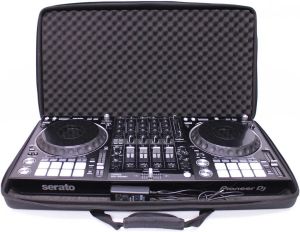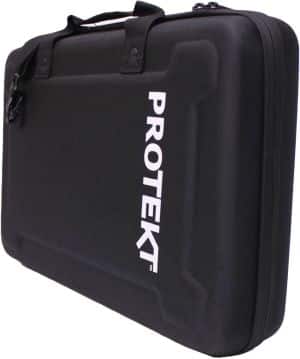 GRAB IT HERE
---
6. Fog Machine with Controllable Lights
Price: £33.99
Was: £42.99 (22% off)
500W Professional DJ LED Smoke Machine with 3 Color Lights and a Wireless Remote Control.
Every party should have one!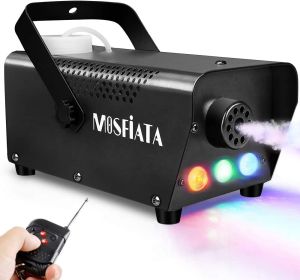 GRAB IT HERE
---
7. SanDisk 128GB Ultra USB Flash Drive USB 3.0
Price: £11.99
Was: £97.63 (88% off)
I've used these SanDisk pen drives for years and never had a single issue with them, they have always been reliable and super fast on the transfer when getting ready for a gig.
128gb is absolutely HUGE and given that they are 88% off this one is an absolute no brainer of a purchase.
Just make sure that you buy 2 of them so that you always have a backup just in case the deck network cable doesn't work so you need a separate pen for each CDJ.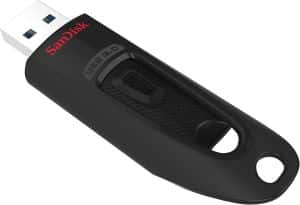 GRAB IT HERE
---
8. Trunab Vinyl Record Carrying Bag with Dividers for up to 60 Records
Price: £40.79
Was: £50.99 (20% off)
Well protected and water-resistant with a two way zip. Comes with reinforced padded handle, adjustable & removable shoulder strap and a back belt for luggage as well as internal dividers and a spacious front pocket.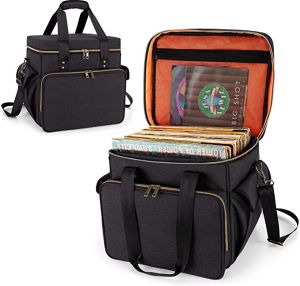 GRAB IT HERE
---
9. Laptop Backpack with USB Charging Port and Anti-Theft locking ring. Fits 15.6-inch Laptop School Bag
Price: £17.49
Was: £29.99 (42% off)
This laptop rucksack contains 3 main zip pockets and multiple compartments for your laptop, ipad, headphones, change of pants etc. It also has elastic pockets on the side for your place water bottles (N.B. never put a water bottle in a bag with your laptop). It fits a 15.6-inch laptop bag and has a USB Charging Port which is great when on the move.
It also has a sponge mesh design on the back and shoulder straps for comfort and looks decent too.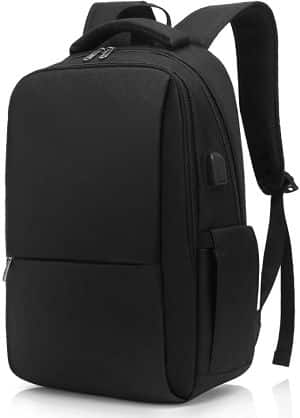 GRAB IT HERE
---
10. Cable and USB Organiser Bag
Price: £7.99
Was: £9.99 (20% off)
Ideal for keeping those USB's in to keep them safe on the way to your gigs and for making sure that you don't leave them plugged into the CDJ's.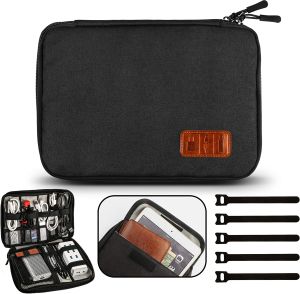 GRAB IT HERE
---
11. Sound Activated Portable Disco Lights with Remote Control
Price: £23.19
Was: £28.99 (20% Off)
Whether you are looking for something to take out on the road with you or just to jazz up your studio / living room for house parties this is a decent little unit.
7 colour lighting modes, strong cooling system, 4 different Modes Auto Mode, Sound Activated, Flash and DMX512 it also has a mounting bracket or can be used on the floor.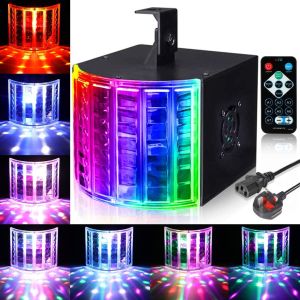 GRAB IT HERE
---
SECTION 2: PRODUCTION EQUIPMENT
---
12. Samsung 27″ Curved Monitor
Price: £165
Was £259.99 (37% off)
One thing that is absolutely essential in any studio set up is a great monitor and this one is both well stacked on the tech front and packing a huge discount.
Boasting a 27″ 1000r curved screen with built in 5w speakers (handy for a reference feed), it has 1920 x 1080 screen resolution, eye saver mode and is flicker free.
At a whopping 37% off it's probably the best monitor bargain to be had in the next couple of days.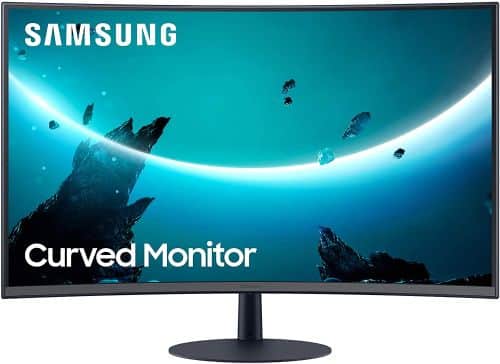 GRAB IT HERE
---
13. Bose Noise Cancelling Headphones 700 — Over Ear, Wireless Bluetooth Headphones
Price: £175
Was £349.95 (50% off)
The second pair of Bose headphones on this list but there is a good reason for that, they are brilliant. This one is also half price so an absolute bargain.
Premium design and comfort, active noise cancellation and in their words "Astonishing sound—Crisp, clear details. Deep, full bass."
These are wireless though so if you want to use them in the studio you will need a bluetooth transmitter like this on HERE.
Trust me you will not be disappointed.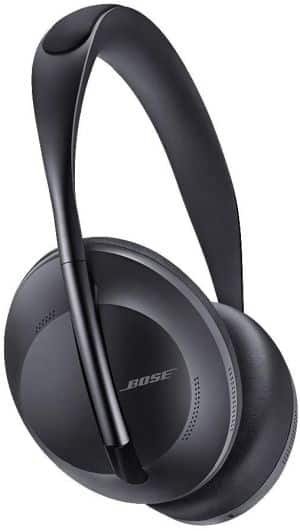 GRAB THEM HERE
---
14. WD 8TB HDD USB 3.0
Price: £137.99
Was: £239.99 (42% Off)
Reliable storage is an absolute must and Western Digital has a great reputation. They have huge discounts across their whole range of external hard drives which range from 3TB right up to 18TB (which you might need if you are as prolific as Prince was).
Otherwise this 8TB drive which has the biggest discount of their whole range is still absolutely huge and works with both Mac and PC has Password Protection with Hardware Encryption and superfast USB 3.0 (Back compatible with USB 2.0).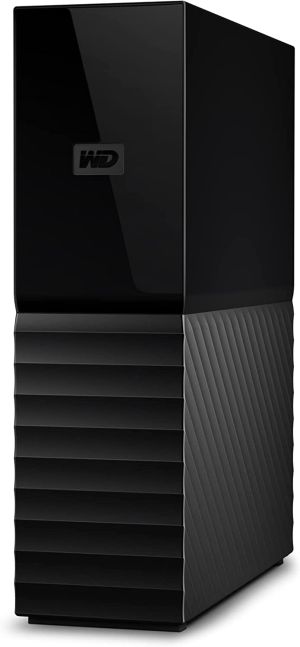 GRAB IT HERE
---
15. Novation Launchpad X MIDI Grid Controller for Ableton Live/Logic Pro
Price: £118.99
Was: £149 (30% Off)
Lovely little bit of kit if you want to get full hands on with Ableton or Logic. Easy Controls, Dynamic Note Playing, Scale Modes. Quickly launch clips and scenes, access mixer, device and transport controls, and quantise, duplicate and double. Effortlessly play perfectly in-key basslines, melodies, chords and leads.
The X is a great size for both the studio and playing out live.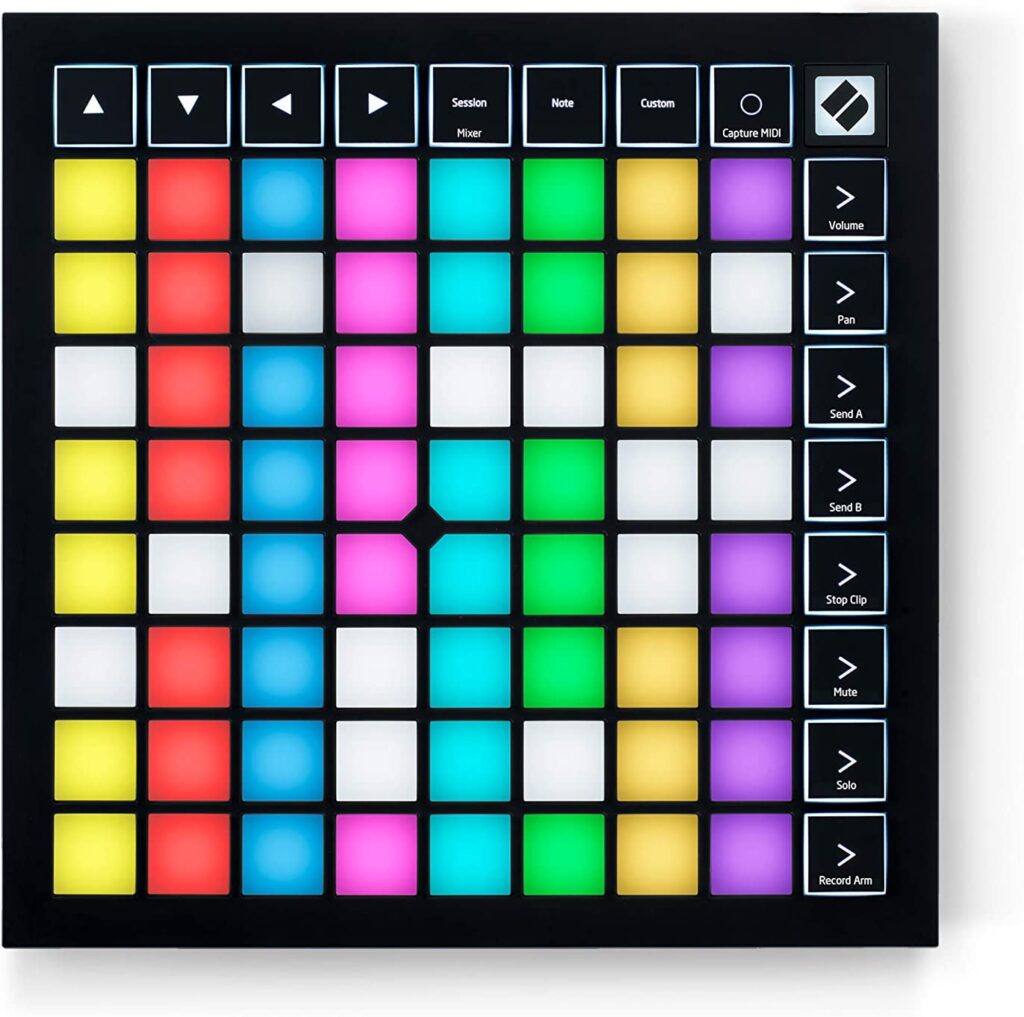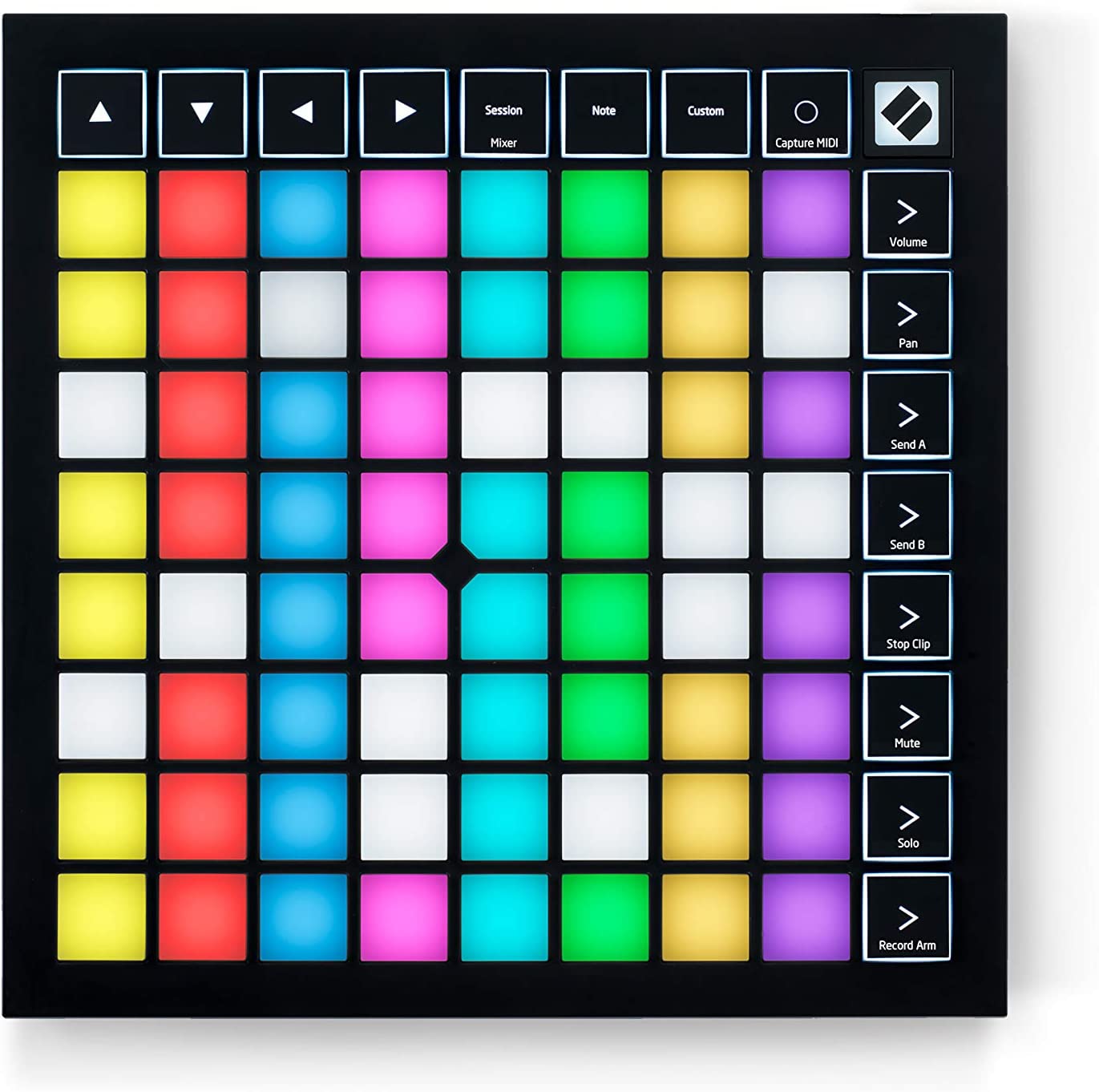 GRAB IT HERE
---
16. 12pcs Pyramid Acoustic Foam Tile
Price: £9.96
Was: £12.49 (20% Off)
An essential addition to any home studio to help you control unwanted reverb and echo so that you get a nice true sound in your room to aid getting your productions sounding perfect
12 pieces for less that a £10. What's not to love x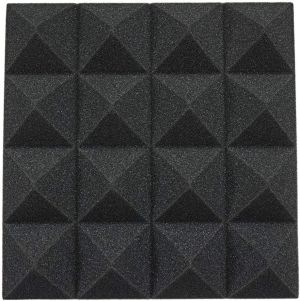 GRAB THEM HERE
---
17. M-Audio AIR 192×6 USB C MIDI Audio Interface
Price: £83.99
Was: £123.99 (35% Off)
These are lovely little audio interfaces and always have consistently high reviews. This one has studio Quality Sound with 24-bit/192 kHz resolution, (2) ¼" instrument inputs, stereo ¼ Inch outs and ¼ Inch headphone out with independent level control.
They also have other versions in the range with less and more inputs and outputs all of which are also discounted but this one should cover most home studio needs.
Another quality bargain!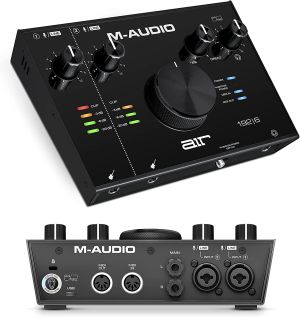 GRAB IT HERE
---
18. REDBAT Monitor Arm with Ventilated Laptop Tray, Fully Adjustable for 13 to 32 inch LCD LED Screen & up to 16 inch Notebook
Price: £28.79
Was: £37.99 (24% Off)
The easy (and cheap) way to increase the size of your workstation, whether you are a DJ or a producer. Perfectly suitable for notebooks up to 16inch with the tray removed, it can also be used for 13-32 inch monitor up to 8kg.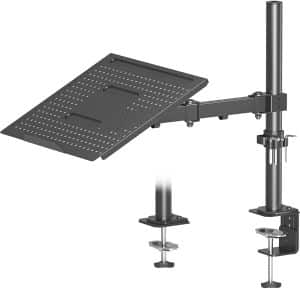 GRAB IT HERE
---
19. Under Desk Headphone Stand with USB Charger
Price: £15.99
Was: £29.99 (47% Off)
Another wicked adition to the studio to keep things nice and tidy, and charged. it can hold two sets of headphones and has a 3 Port Smart USB Charger which detects your device automatically to deliver its fastest possible charge speed up to 2.4 amps per port or 4 amps overall.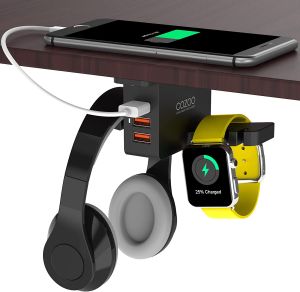 GRAB IT HERE
---
Enjoy your bargain hunting, Le Visiteur x
While you are on Amazon make sure that you also check out our run down of the the 11 Best Disco Books HERE