23 Best Producer and DJ Bargains for Amazon Black Friday 2022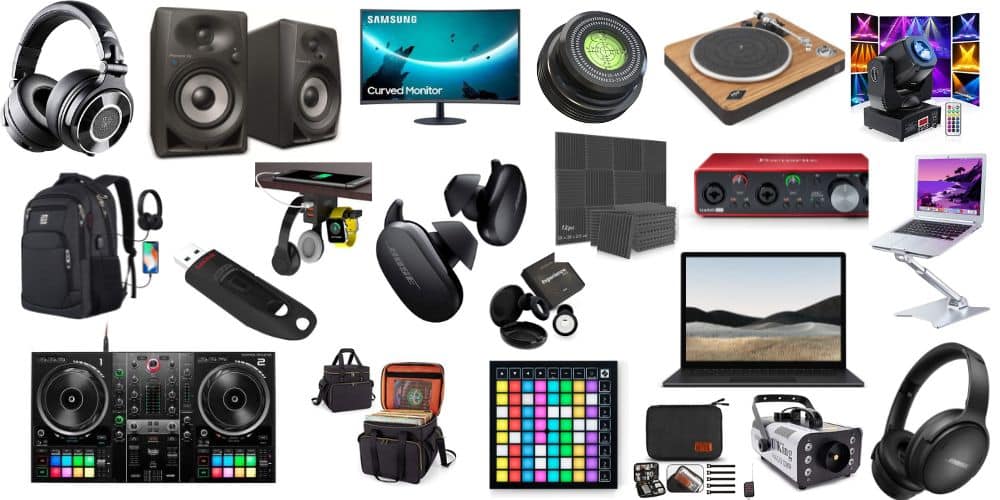 With Christmas on the horizon it's time for Black Friday as the big retailers try to help us all get in the holiday spending mood.
As always there are some great bargains to be had if you look deep enough and I have had an extensive look through everything that is on offer over on Amazon. Here I count down 23 of the biggest bargains available right now if you are a DJ or a producer or just a music lover and fancy adding some new toys to your arsenal. These deals are available until the 28th or until they run out of stock so get stuck in!
Please note that we're reader-supported. When you buy through links on our site, we may earn an affiliate commission at no extra at no cost to you.
First up here are the three editor recommended bargains available on Black Friday.
BEST BARGAIN
Bose QuietComfort Wireless Bluetooth Noise Cancelling Earbuds
£139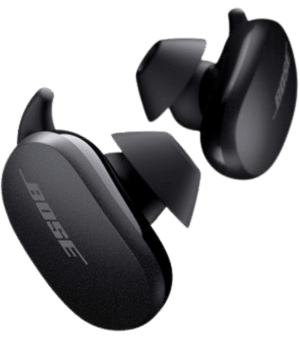 Absolutely ideal for travel between gigs, these have incredible noise cancellation so you can escape into your music wherever you are in the world.
Also ideal for day to day wear, hitting the gym etc
Tried and tested at LV HQ these are an absolute bargain.
STUDIO BARGAIN
LaCie Rugged Mini, 5TB, 2.5″, Portable External Hard Drive
£137.99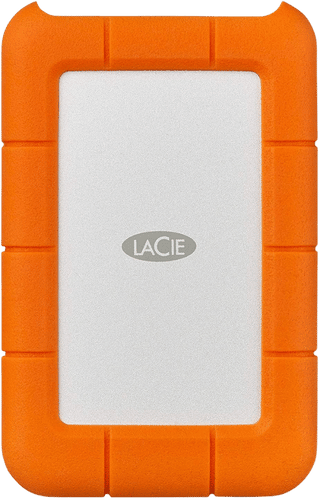 5 TB of storage for less than £140 stored in a rugged shock and drop resistant casing.
Loads of space for your studio work but also perfect if you need to take it out on the road.
This HDD also has USB 3.0 so is also super rapid!
STOCKING FILLER
SanDisk 128GB Ultra USB Flash Drive USB 3.0
£10.99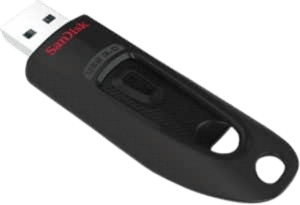 I've used these USB drives for several years and they have never let me down.
128Gb is a huge capacity, espcially at this price, and likely more than you will ever need for when you are out DJing.
Pro tip. You need at least 2 of these (or one for each deck if you use extra decks for acapellas / effects).
Always make sure you take a backup just in case the link between the decks goes down.
---
SECTION 1: DJ EQUIPMENT
---
1. Bose QuietComfort Wireless Bluetooth Noise Cancelling Earbuds
Price: £139.00
Was: £249.95 (44% Off)
If you are anything like me I listen to music religiously and especially on the way to gigs as I work through all my new music. These are my earbuds of choice and have been for a couple of years so they've been fully tried and tested.
They are super comfy and the noise cancelling is outstanding. You can be in a packed airport or on a noisy train and fully immersed in music.
Easy to setup, easy to control and the battery life is HUGE.
This is such a bargain it's ridiculous. Grab them before they are gone. They are also great for the gym, running and day to day wear.
GRAB THEM HERE
---
2. SanDisk 128GB Ultra USB Flash Drive USB 3.0
Price: £10.99
Was: £15.70 (30% off)
I've used these SanDisk pen drives for years and never had a single issue with them, they have always been reliable and with USB 3.0 enabled they are super fast on the transfer when getting ready for a gig.
128gb is absolutely HUGE and more than you will ever need for DJ gigs so this is an absolute no brainer of a purchase.
Just make sure that you buy 2 of them so that you always have a backup just in case the deck network cable doesn't work so you need a separate drive for each CDJ.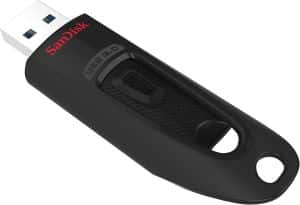 GRAB IT HERE
---
3. Pioneer DJ DM-40-21W 4″ Two-Way Active Monitor – Black
Price: £109.99
Was: £129.99 (15% off)
Looking to get set up for some DJ practice at home or setting up a small home studio? These speakers have excellent audio quality with a front-loaded bass reflex system for a rich, tight bass and DECO* technology for a wider reach and sweet spot.
Features include 4-inch fiberglass woofers & ¾-inch soft dome tweeters which are fitted with DECO convex diffusers. They have a headphone output and volume knob on the front panel which gives you flexibility and control, while the RCA and stereo mini jack inputs on the back let you easily connect the speakers to your DJ or production kit.
The perfect match for DJing, producing and simply enjoying music at home.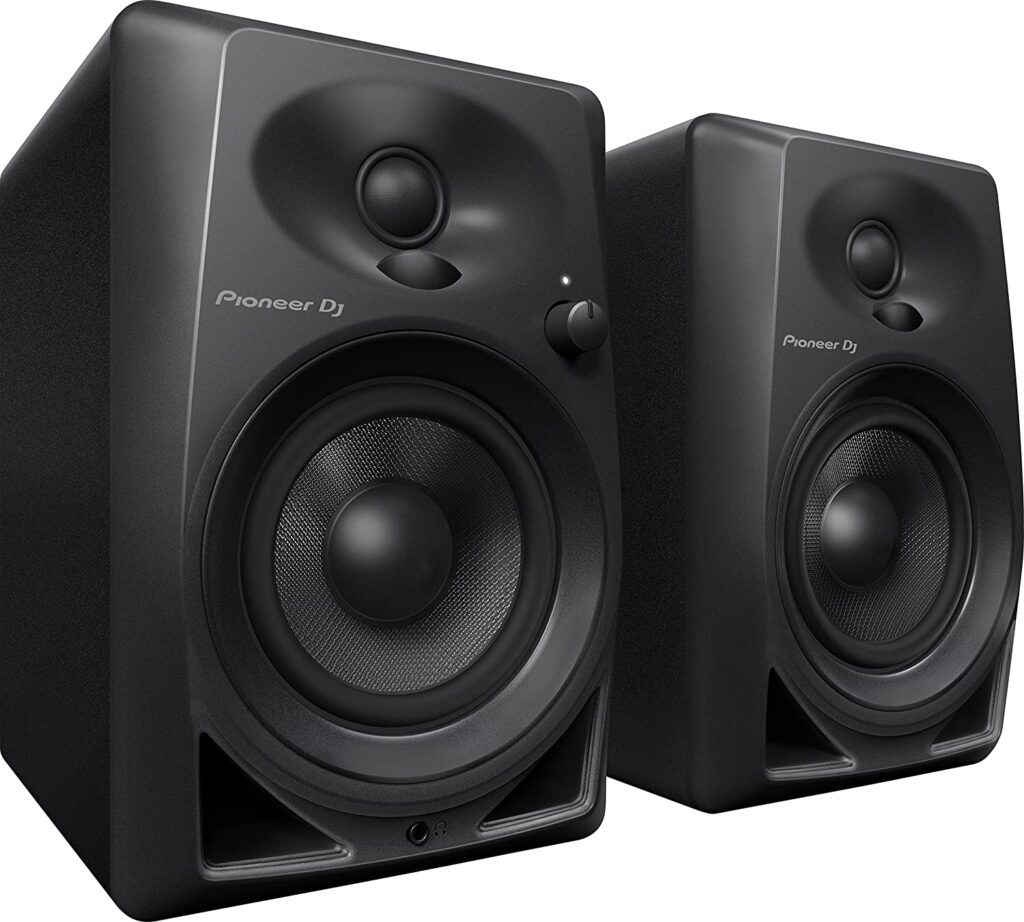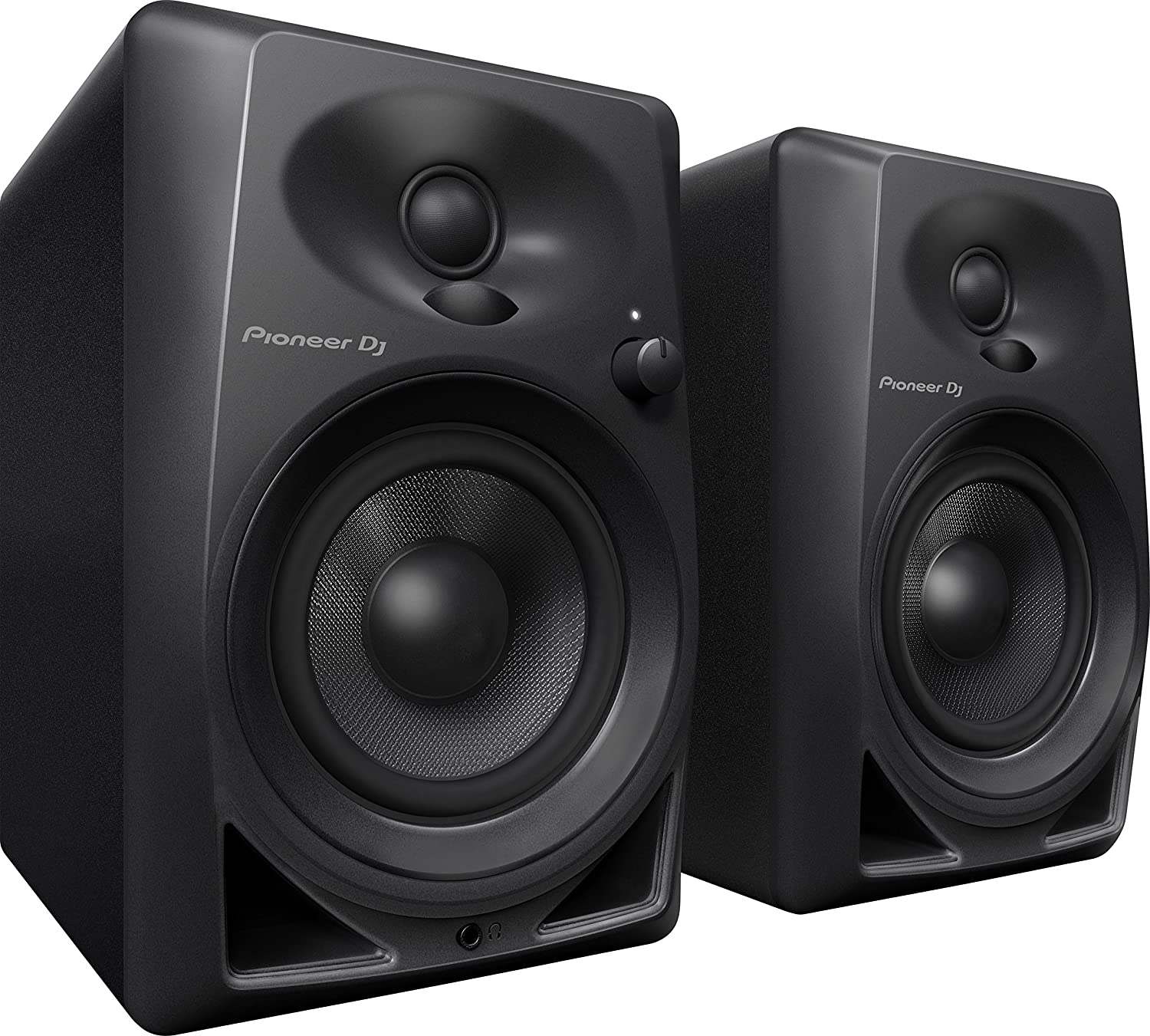 GRAB IT HERE
---
4. Loop Experience Pro Earplugs
Price: £27.95
Was: £34.95 (20% off)
Ear protection is a must-have if you are working in or just going to clubs and gigs regularly for fun. These Loop Experience Earplugs have become a best seller for a variety of reasons.
They are high-fidelity, noise reducing earplugs which filter more or less noise on demand, with a noise reduction rating (NRR) of 18 or 23 decibels on demand.
The best thing about them is that they preserve sound quality but avoid noise pollution. They are also easy to insert, coming in four sizes (XS – L).
Don't leave it until it's too late, get a pair for your next gig.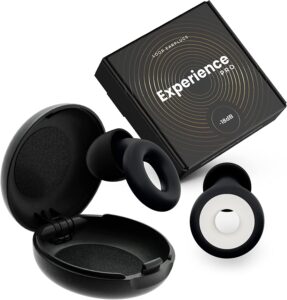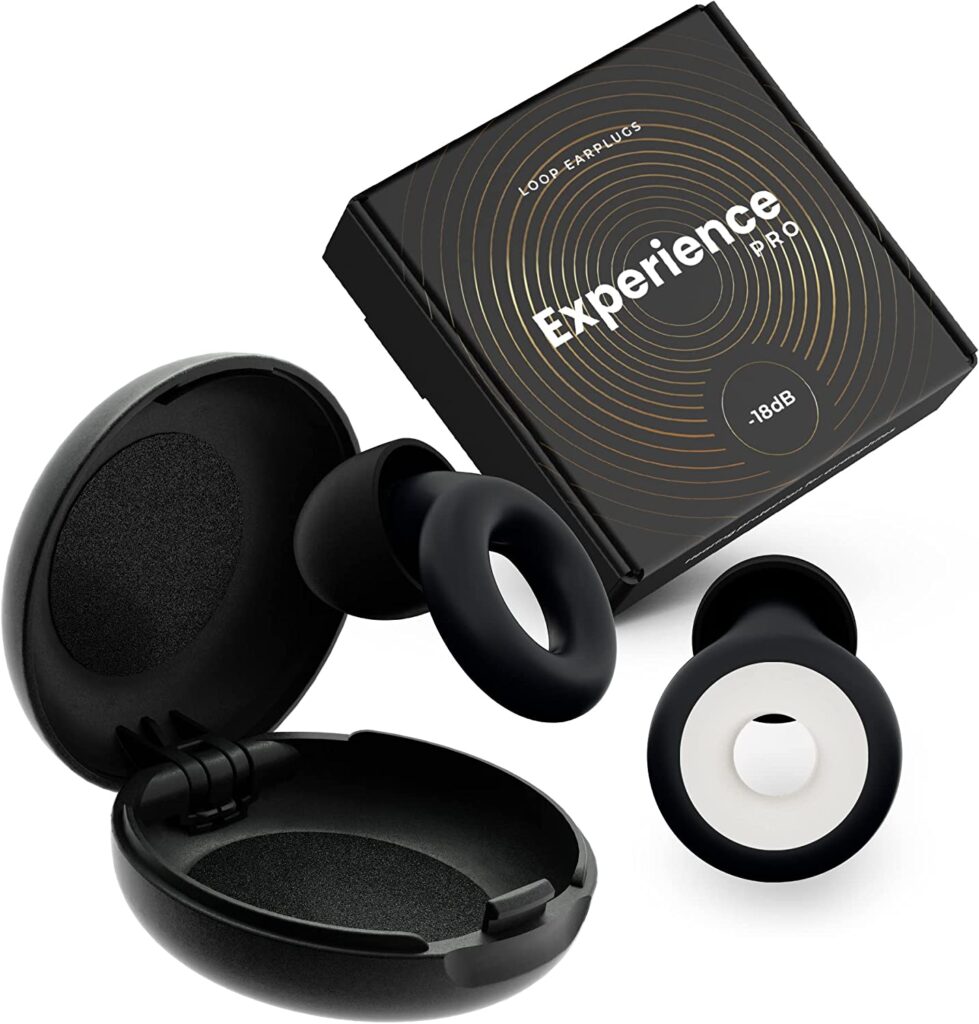 GRAB THEM HERE
---
5. Biuupa Adjustable Laptop Stand
Price: £23.99
Was: £29.99 (20% off)
This laptop stand ticks all the boxes. It's super-sturdy and it fits 10-16″ laptops and Macbooks. It's also easily adjustable into a variety of positions so it's perfect whether you are working at home or you need to take it out into a gig environment.
It's fully foldable and is designed to let the heat dissipate from the bottom of the computer.
A classy stand which is perfect for pretty much any scenario.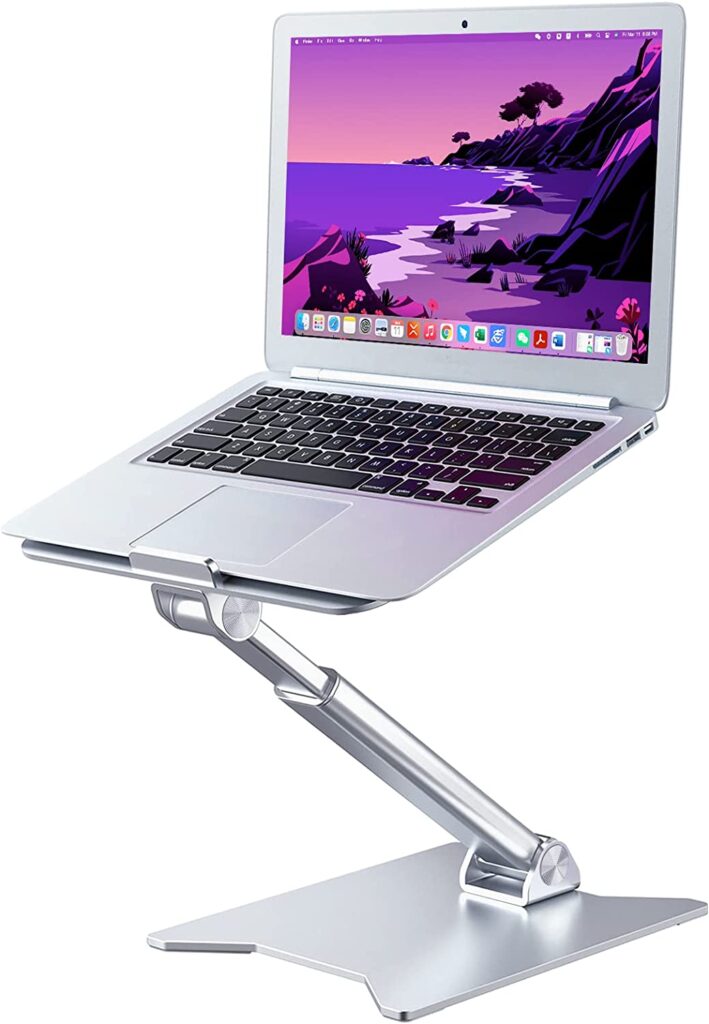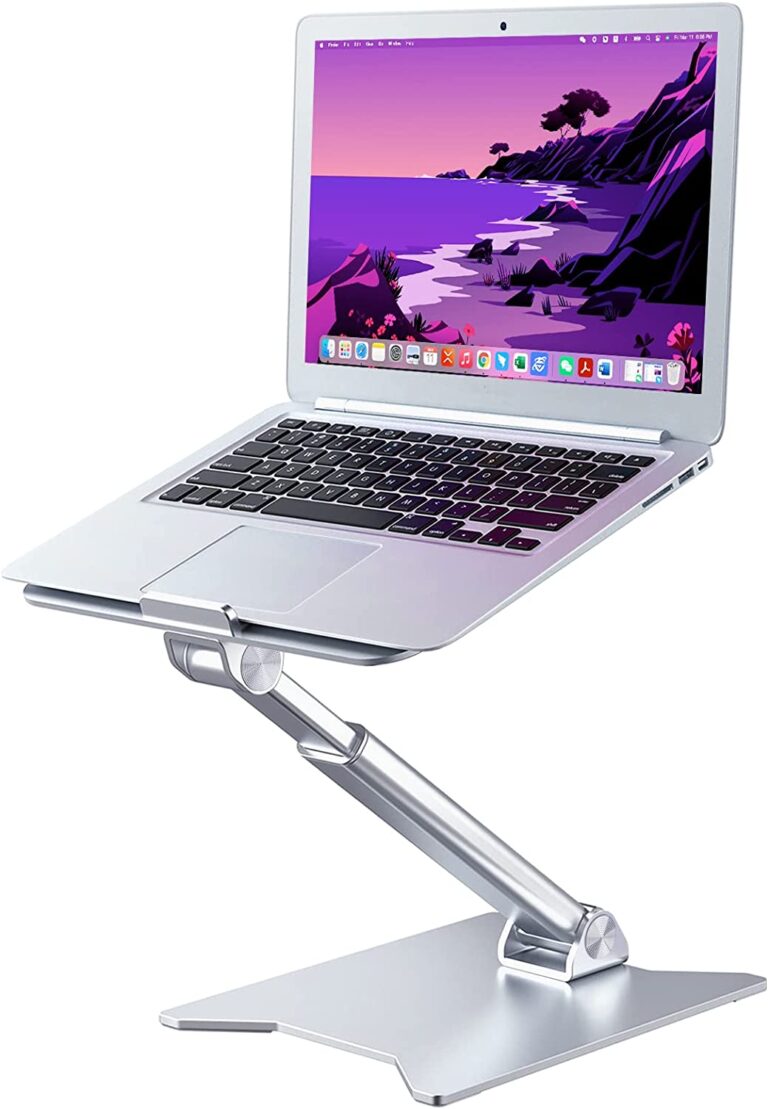 GRAB IT HERE
---
6. Hercules DJControl Inpulse 500 2-Deck USB DJ Controller for Serato DJ and DJUCED
Price: £229.99
Was: £269.99 (15% Off)
This is a very decent controller if you are looking for starter unit or just something to have around the house for when you feel the need to have a jam. It is compatible with both Serato and DJUCED both of which it comes packaged with.
This controller comes with 16 backlit RGB pads, vinyl function, Loop In/Loop Out buttons and sync, Filter/FX, karge jog wheels with touch detection for scratching and multiple connectors. It also has retractable/extendable feet which is a nice touch to keep it away from drinks spills and it's powered by USB.
There is also slightly smaller version, the 300, but if you can stretch to it go for this one as it is just a bit more packed on the tech front.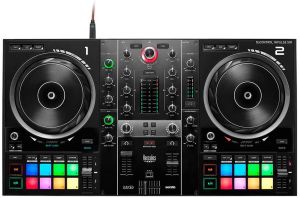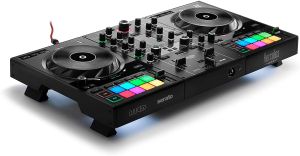 GRAB IT HERE
---
7. Bose QuietComfort SE Bluetooth wireless noise cancelling headphones
Price: £189.99
Was: £249.95 (24% off)
Don't fancy the in-ear BOSE, no problem we've got you covered. These Noise cancelling wireless headphones use the same impressive technology as the Earbuds above.
Whilst not for DJing these are very much headphones for heading to and from gigs if you travel all the time, or just for appreciating music on the move wherever you are heading. They have a microphone for calls, high-fidelity audio, quiet and aware modes so you can flip between noise cancelling and checking out what's going on around you as well as an impressive 24hrs battery life.
They also comes with a handy case.
But for me it's all about the incredible noise cancelling which really helps you effortlessly relax while the world goes it's own boisterous way around you that make these a must have.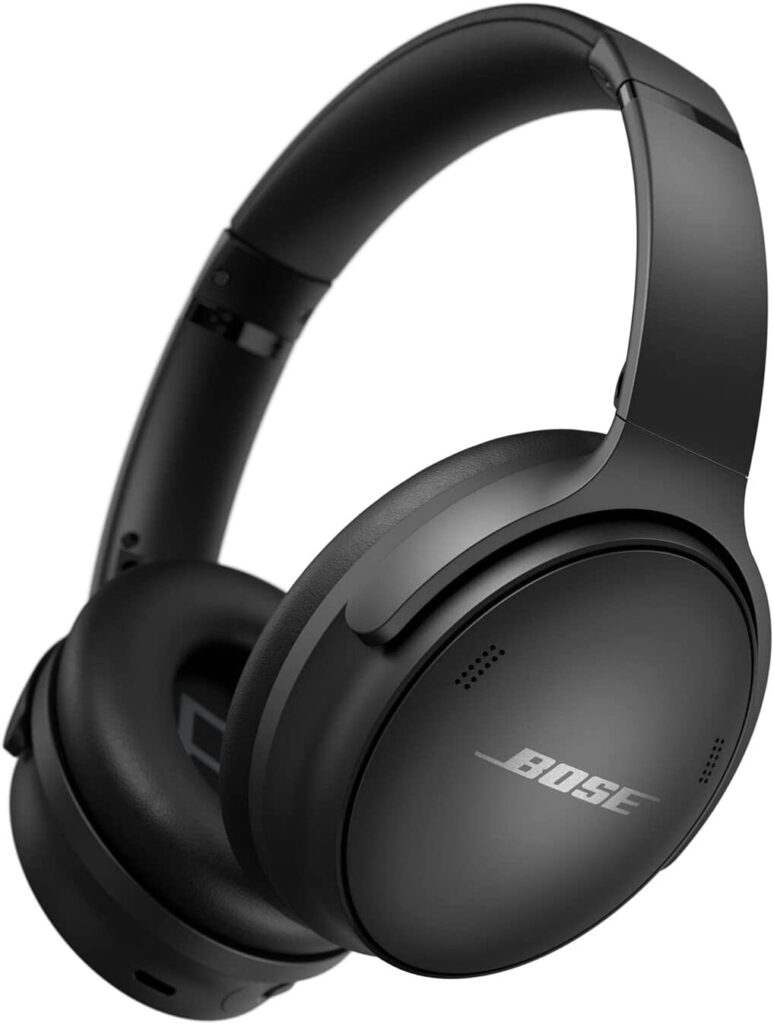 GRAB THEM HERE
---
8. SKYREAT 50 pcs Vinyl Record Sleeves Outer 12″ Album
Price: £12.75
Was: £15.94 (20% Off)
Building up your record collection? Looking for some extra protection for your expensive records to keep them safe from spills and leaks?
Grab these Wrinkle-Free Crystal Clear high-density polypropylene transparent outer sleeves for easy to slip in and out of record care.
50 x 12″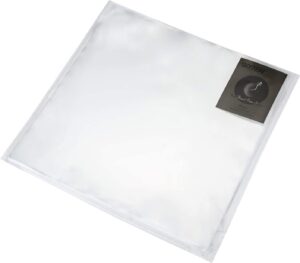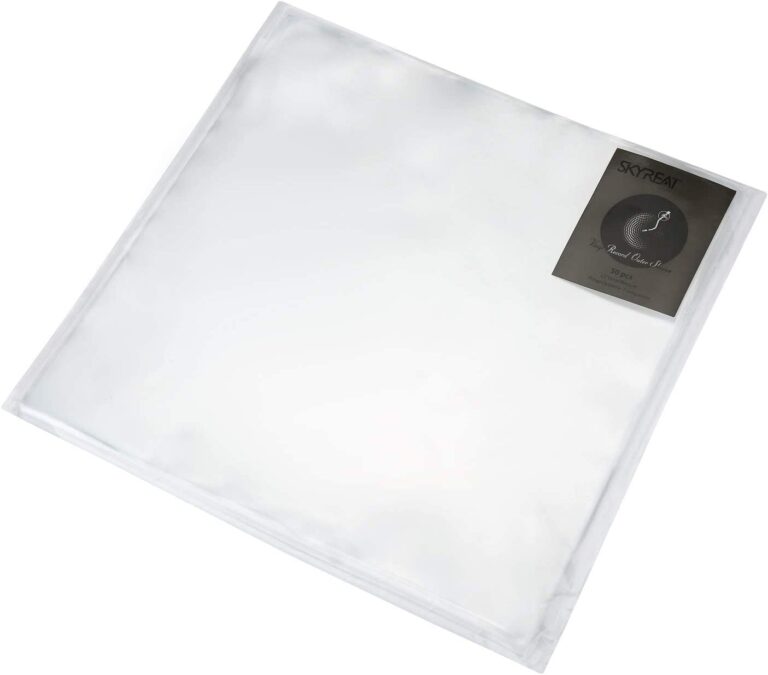 GRAB IT HERE
---
9. Trunab Vinyl Record Carrying Bag with Dividers for up to 60 Records
Price: £40.79
Was: £50.99 (20% off)
Well protected and water-resistant with a two way zip. Comes with reinforced padded handle, adjustable & removable shoulder strap and a back belt for luggage as well as internal dividers and a spacious front pocket.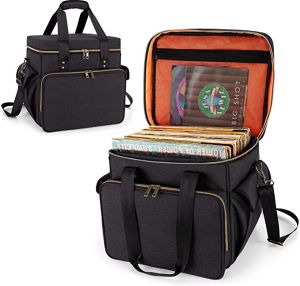 GRAB IT HERE
---
10. Laptop Backpack with USB Charging & Headphone Port
Price: £20.98
Was: £34.69 (15% off)
This laptop rucksack has loads of space containing 3 main zip pockets and multiple compartments for your laptop, ipad, headphones, change of pants etc. It also has elastic pockets on the side for your place water bottles (Pro tip never put liquids in a bag with your laptop).
It fits a 15.6-inch laptop bag and has a USB Charging Port and a headphone port which is great when on the move as you can keep your charger and device in the bag.
It's also water resistant and has wide breathable mesh shoulder straps with plentiful sponge pads for comfort and to provide good ventilation even on warmer days.
And finally it has a zipped anti-theft pocket to keep all your valuables in while on the move..
All boxes ticked then!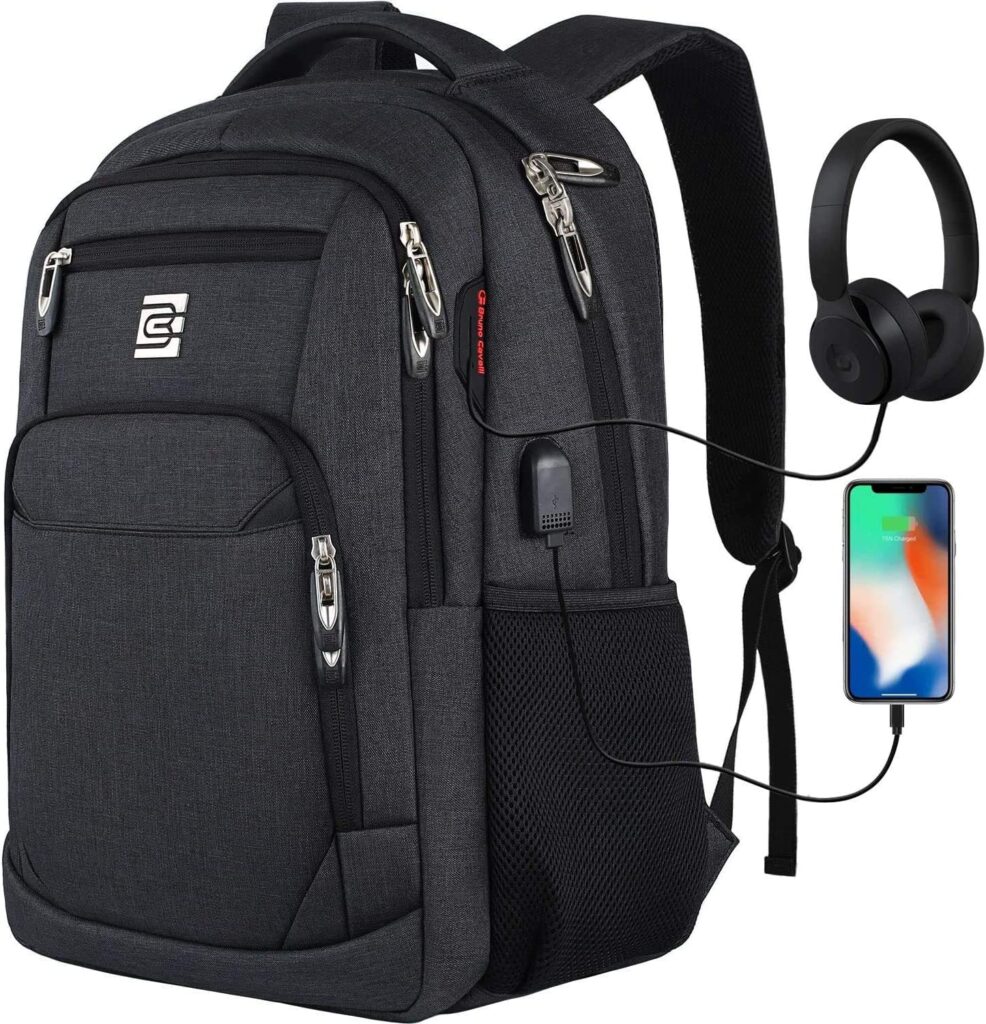 GRAB IT HERE
---
11. Cable and USB Organiser Bag
Price: £9.99
Was: £14.99 (33% off)
Ideal for keeping those USB's in to keep them safe on the way to your gigs and for making sure that you don't leave them plugged into the CDJ's.
Highly recommended as the perfect way to make sure you return home with as many USB's as you left the house with.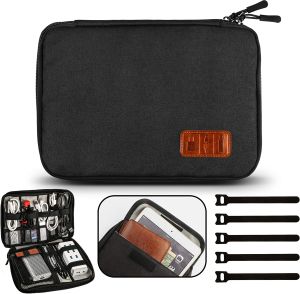 GRAB IT HERE
---
12. Record Weight Stabilizer, 50Hz, 280G (9.9 OZ) with Bubble Leveling for Vibration Balanced (Black)
Price: £14.90
Was: £21.99 (33% off)
These are ideal for stopping record vibrations in loud busy environments, helping your records sound their best. They come with a bubble level to help you get the decks squared up before you play and are great for keeping slightly wared records from skipping.
A bargain at less than £15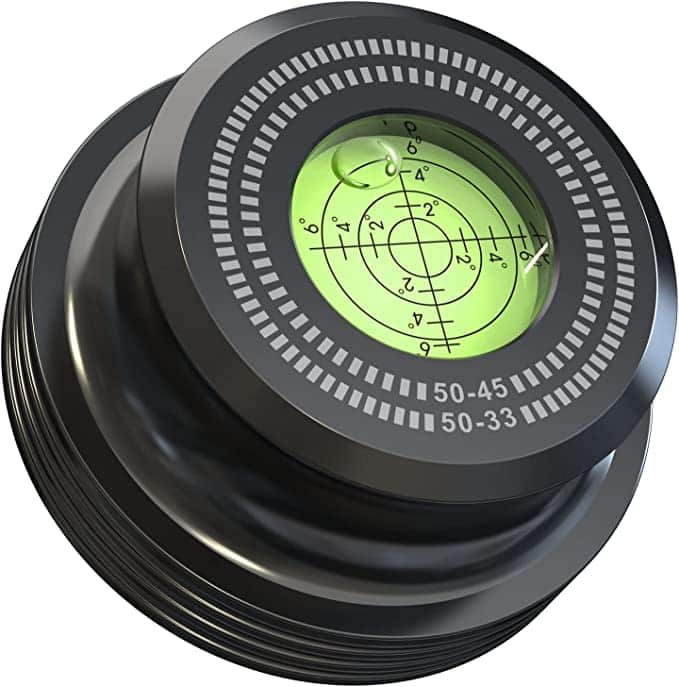 GRAB THEM HERE
---
12. 60W LED Sound Activated Moving Head With Remote Control
Price: £118.00
Was: £139.99 (33% off)
8 colour Gobo with four control modes, 540° horizontal scanning angle, 270° vertical scanning and controllable speed. It can be installed on a truss, ceiling or floor and has a remote that works from 10-30m dependent on the environment.
Get yourself set up for those Christmas parties!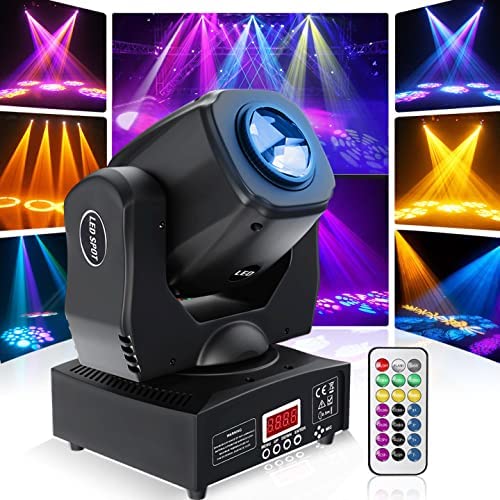 GRAB IT HERE
---
13. 1200W Smoke Machine with 6 RGB LED Lights and Remote Control
Price: £68.79
Was: £85.99 (33% off)
1200w output puts this smoke machine right up there with the ones that you get in many of clubs so this will fill most rooms sharpish. It also has 6x 3W LED lights which change colours for a nice effect. It comes with a remote which works up to 50m and with a 1L fluid reservoir capacity it can be used continuously for 10 hours.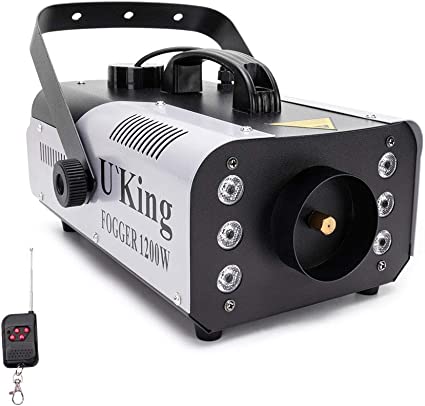 GRAB IT HERE
---
SECTION 2: PRODUCTION EQUIPMENT
---
14. OneOdio Monitor 60 Professional Studio Headphones
Price: £59.99
Was: £99.99 (40% off)
This is tidy looking pair of headphones, ideal for studio professionals and audiophiles alike. They have excellent noise isolation & are built for comfort for long listening sessions.
They also have 50mm drivers and 38 Ohm impedance delivering "beautiful, balanced and accurate sound over the entire frequency range. Solid bass, clear midrange and high pitches and vocals give you every detail of music or your recording."
They come with both a 1.2m and 3m cable so ideal for a variety of uses.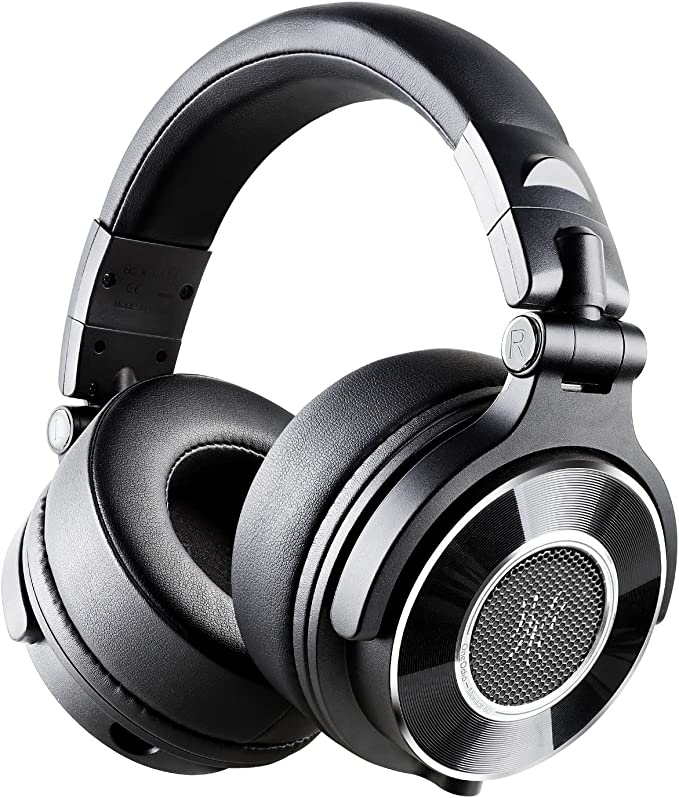 GRAB THEM HERE
---
15. Novation Launchkey 25 [MK3] MIDI Keyboard Controller
Price: £118
Was £159.99 (26% off)
Designed for Live, this controller let's you have all the tools at your disposal with deep and intuitive Ableton Live control. It also has one touch access to Ableton Live's Capture MIDI, a Velocity-sensitive keyboard and 16 velocity-sensitive pads. I has three chord modes, fixed, scale, and user which allows you to play a chord with one finger by assigning a fixed shape to the keys.
It's scale modes also transpose keys and pads to notes in the selected scale, so that you can focus on being creative and remove music theory frustration. Super handy!
Comes in 25, 37, 49 & 61 key models, all of which are currently on sale.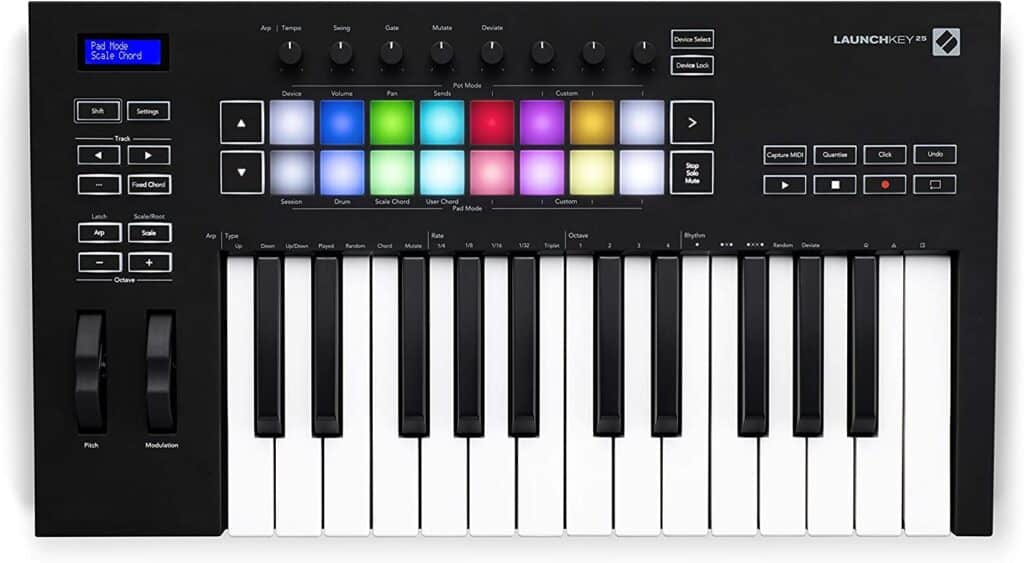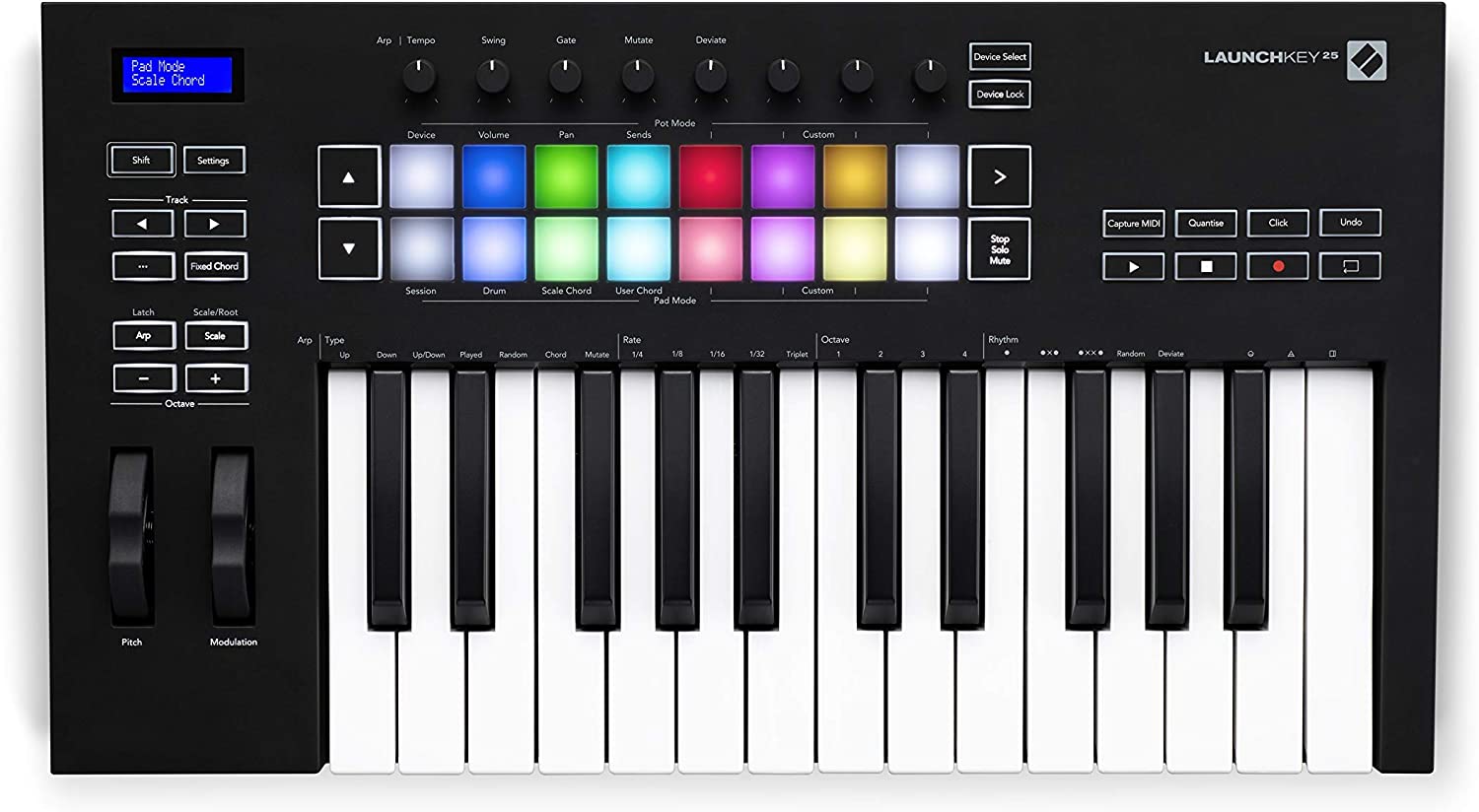 GRAB ONE HERE
---
16. Microsoft Surface Laptop 4 Super-Thin 13.5 Inch Touchscreen Laptop (Black) – Intel Core i7, 16GB RAM, 512GB SSD, Windows 11 Home, 2022 Model
Price: £1,185.00
Was £1649 (28% Off)
A monster saving on one of Microsoft's flagship laptops. With an i7 Processor and 16Gb Ram this is spot on for creating music on the go. Microsoft promises 70 percent more speed and multitasking power than before and the choice of an 11th Gen Intel Core processor or exclusive AMD Ryzen Microsoft Surface Edition processor.
This laptop also comes with a hi-res PixelSense touchscreen display, improved all-day battery life up to 19 hours with Built-in USB-C and USB-A ports, Surface Connect for charging and headphone jack.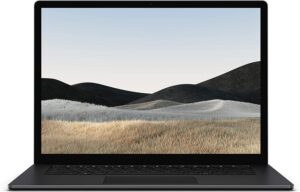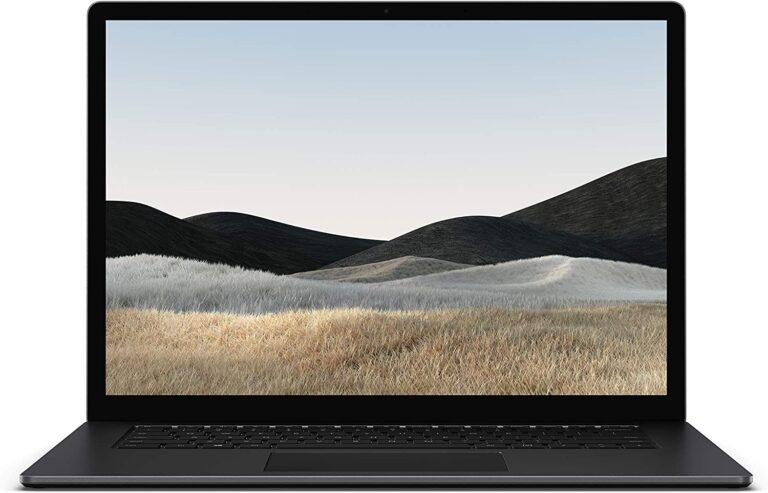 GRAB ONE HERE
---
17. LaCie Rugged Mini, 5TB, 2.5″, Portable External Hard Drive
Price: £119.99
Was: £159.99 (25% Off)
Reliable storage is an absolute must especially if you are taking your setup out on the road to gigs. This LaCie external harddrive is shock and drop resistant up to 1.2m in non-operating mode, pressure resistant up to 1000 kg, has automatic backup software and is compatible with USB-C and Thunderbolt 3, Micro B to USB C.
It also comes as standard with a two-year limited warranty and two-year Rescue Data Recovery Services should anything untoward happen,
Serious bit of kit this one! Having lost a couple of external hardrives to knocks over the years I wish I had been packing one of these from the start.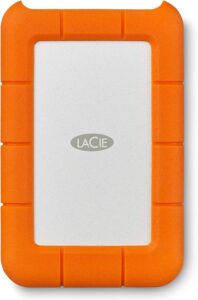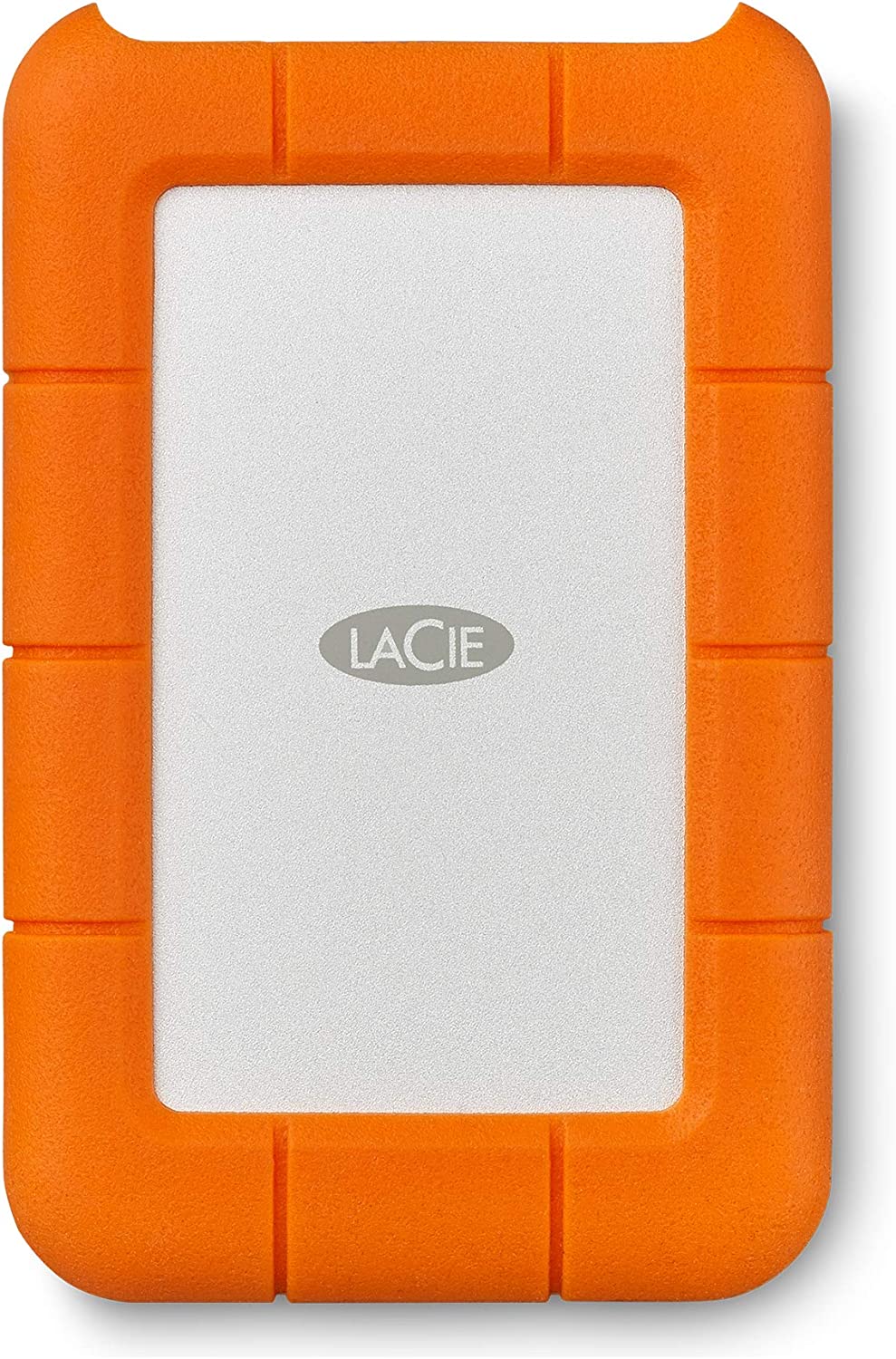 GRAB IT HERE
---
18. Novation Launchpad X MIDI Grid Controller for Ableton Live/Logic Pro
Price: £134.00
Was: £179.99 (26% off)
Lovely little bit of kit if you want to get full hands on with Ableton or Logic. Easy Controls, Dynamic Note Playing, Scale Modes. Quickly launch clips and scenes, access mixer, device and transport controls, and quantise, duplicate and double. Effortlessly play perfectly in-key basslines, melodies, chords and leads.
The X is a great size for both the studio and playing out live.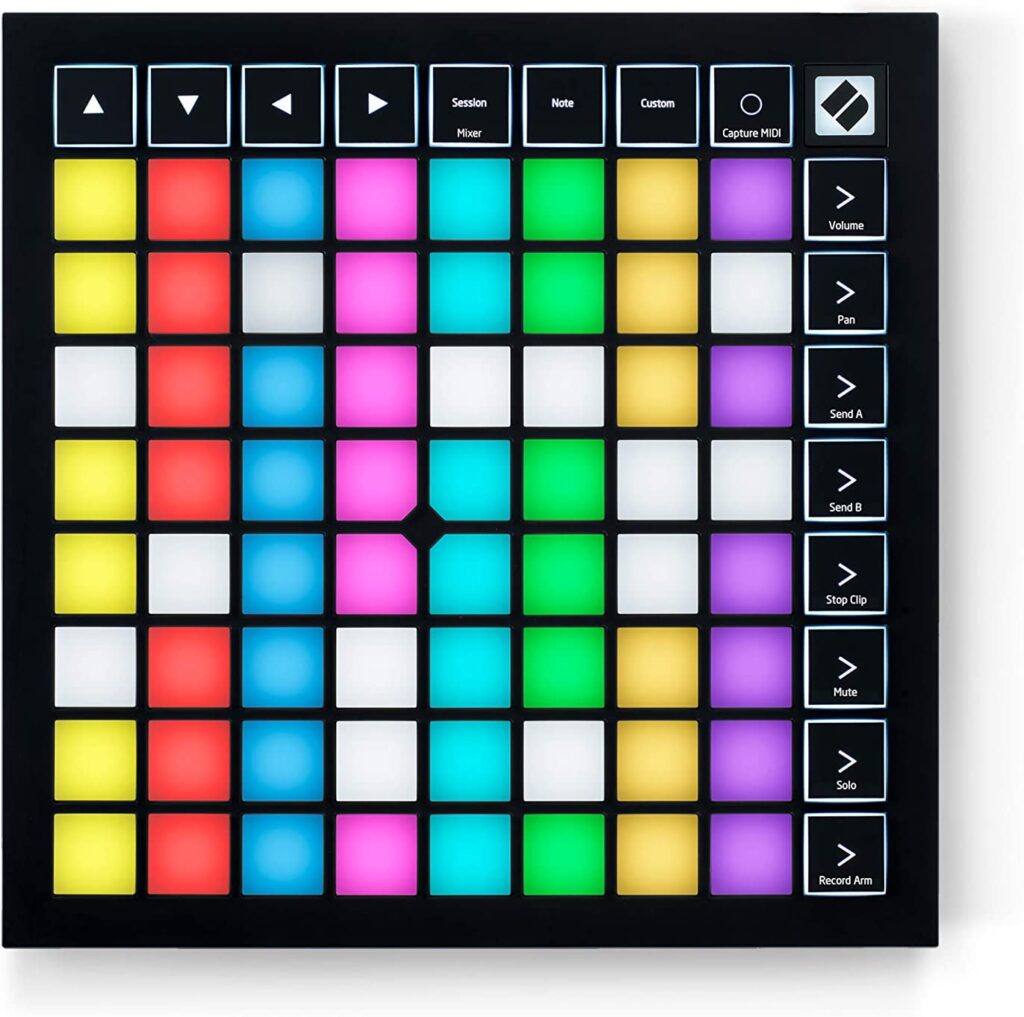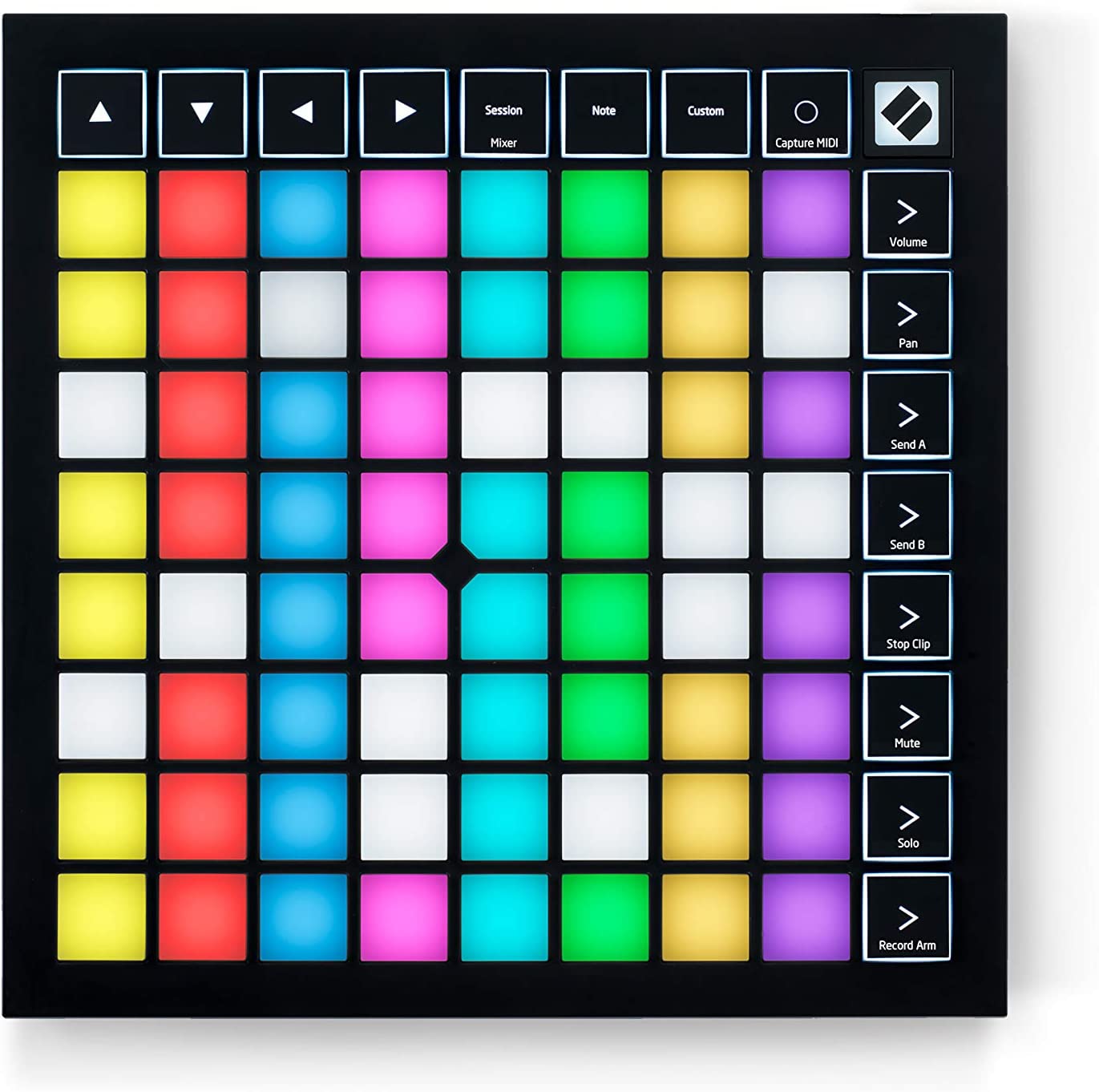 GRAB IT HERE
---
19. House of Marley Stir It Up Wireless Turntable
Price: £149.99
Was: £199.99 (25% Off)
Looking for a way to digitise your vinyl so you can use them in your DJ sets or to sample in your productions? Check out this House of Marley sustainably crafted bamboo record player.
It comes with bluetooth pairing, USB to PC/MAC Recording, a pre-amp and has it's own headphone jack. It also comes with a handy dust cover.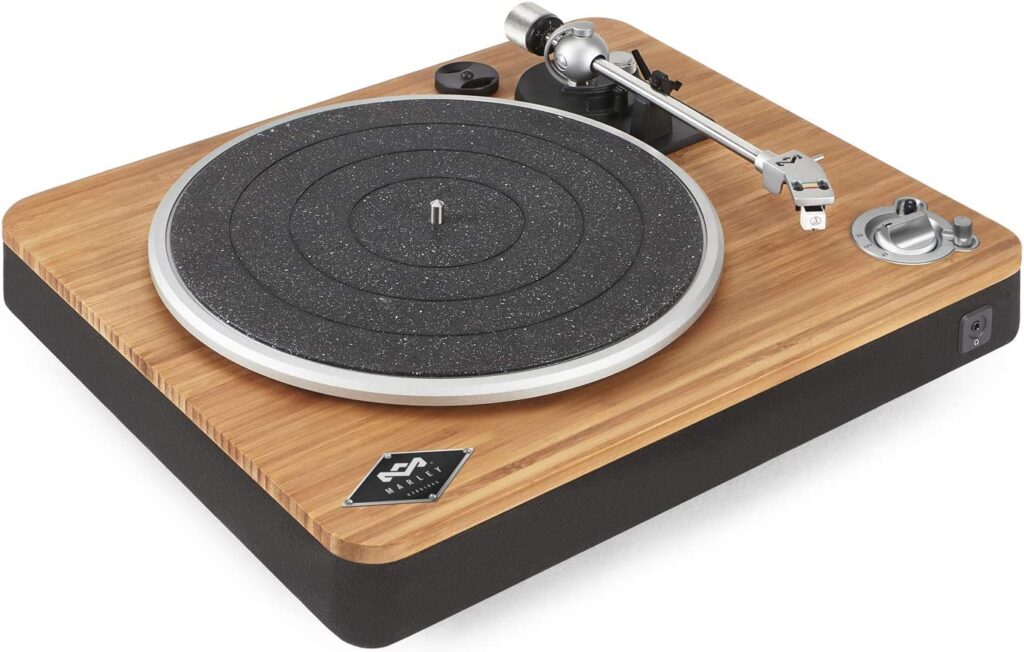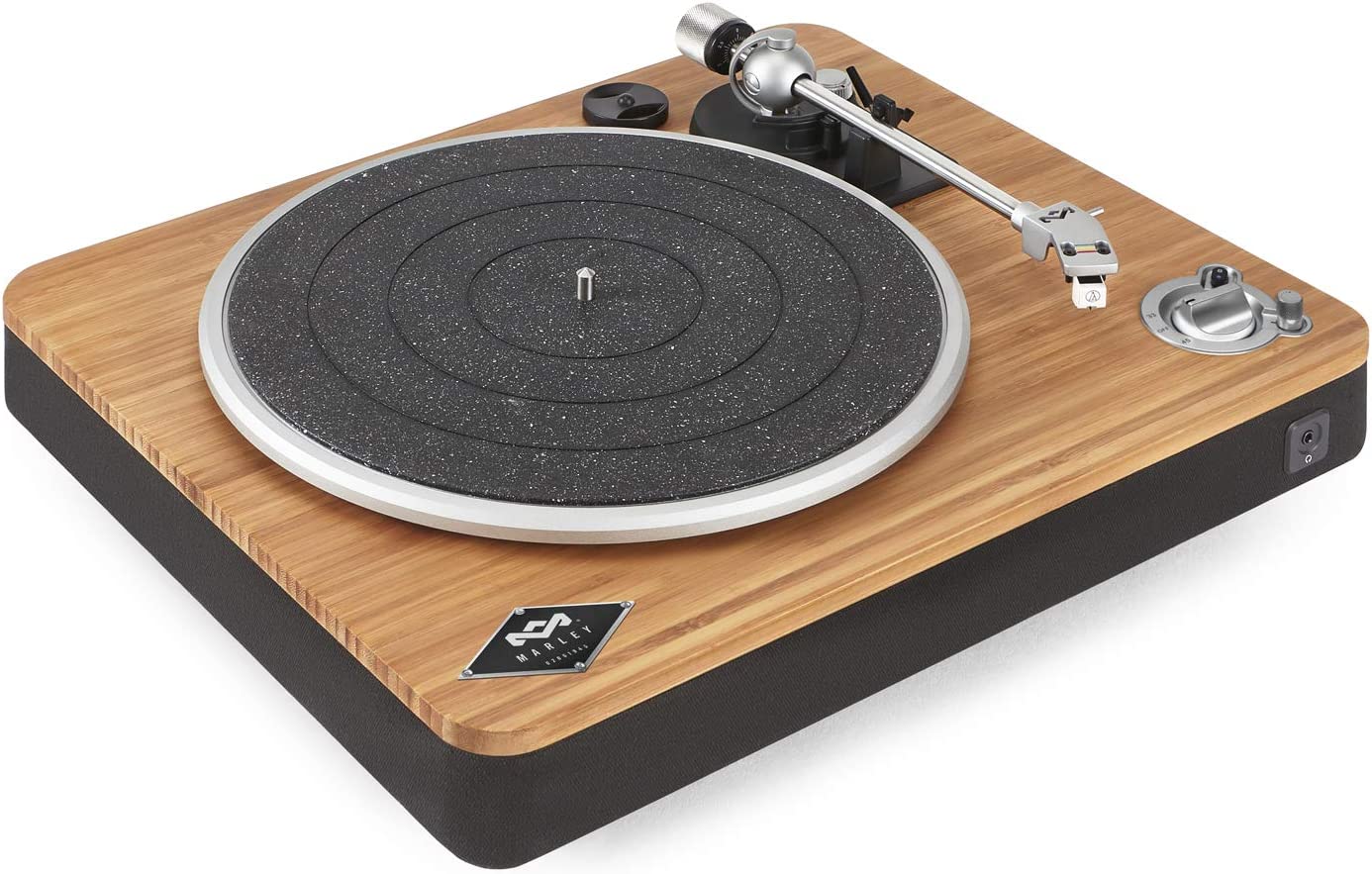 GRAB ONE HERE
---
20. Focusrite Scarlett 2i2 3rd Gen USB Audio Interface
Price: £149.00
Was: £179.99 (17% Off)
I've used Focusrite as my go to audio interface for the best part a decade now and it's always delivered great sound with no issues whatsoever.
The 3rd generation Scarlet 2i2 delivers 20Hz – 20kH dual inputs with monitor and headphone outputs.
If you are recording instuments or vocals it has two of the best performing Scarlett mic preamps the range has ever heard – now with Air – for miking up guitars or recording vocals
It also has an easy start tool, making it simple to get up and running.
A very nice bit of kit


GRAB IT HERE
---
21. Samsung LC27T550FDRXXU 27″ T55 1000R Curved FullHD 1080p Monitor with Speakers
Price: £159.00
Was: £259.99 (39% Off)
One thing that is absolutely essential in any studio set up is a great monitor and this one is both well stacked on the tech front and packing a huge discount.
Boasting a 27″ 1000r curved screen with built in 5w speakers (handy for a reference feed), it has 1920 x 1080 screen resolution, eye saver mode and is flicker free.
At a whopping 39% off it's right up there with the best monitor bargains to be had in the next few days.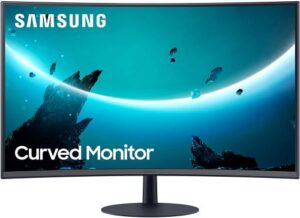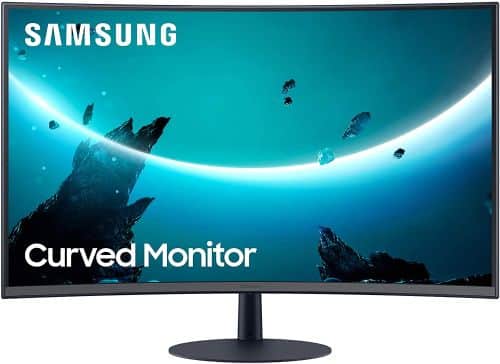 GRAB IT HERE
---
22. Under Desk Headphone Stand with USB Charger
Price: £19.99
Was: £29.99 (33% Off)
A wicked addition to the studio to keep things nice and tidy, and charged. it can hold two sets of headphones and has a 3 Port Smart USB Charger which detects your device automatically to deliver its fastest possible charge speed up to 2.4 amps per port or 4 amps overall.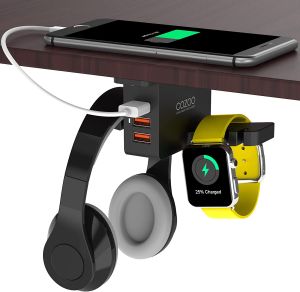 GRAB IT HERE
---
23. 12 Acoustic foam panels for recording and home studios, 12 X 12″(Black)
Price: £12.74
Was: £15.99 (23% Off)
An essential addition to any home studio to help you control unwanted reverb and echo so that you get a nice true sound in your room to aid getting your productions sounding perfect
At just over £1 a panel this is great deal.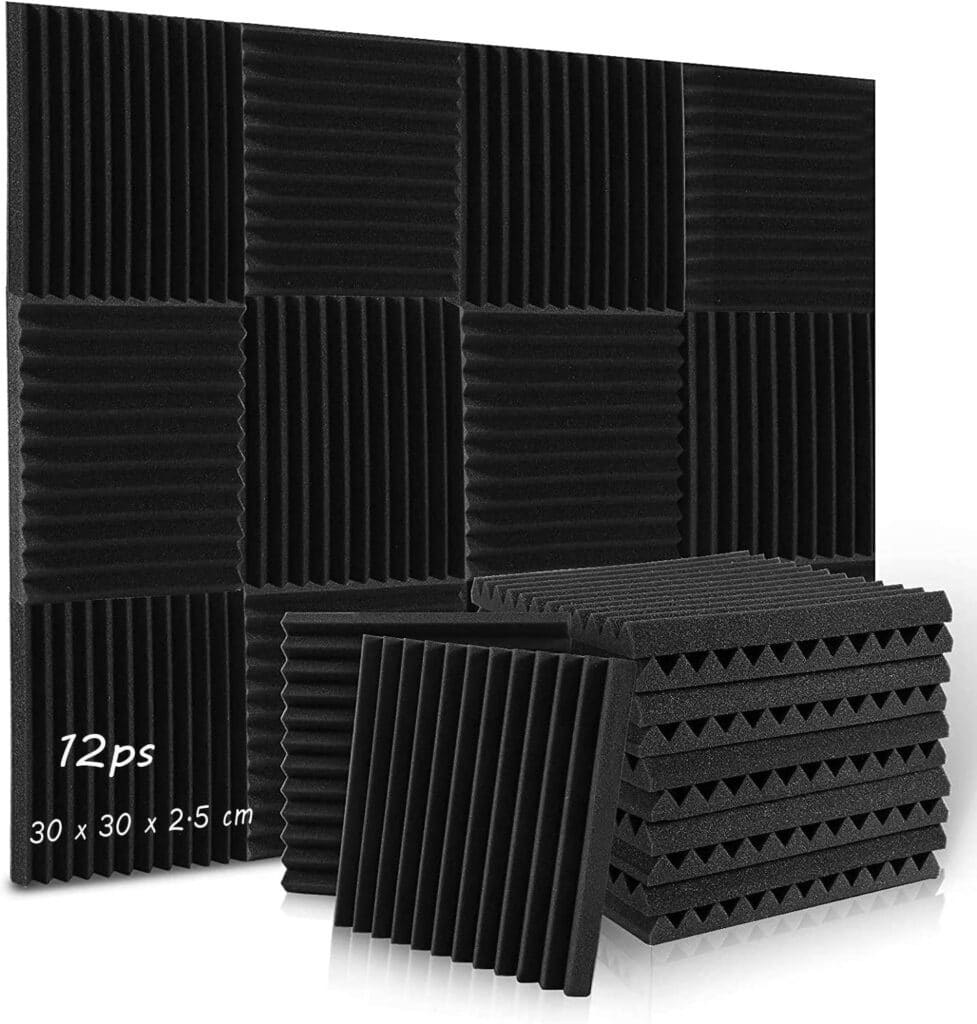 GRAB THEM HERE
---
Enjoy your bargain hunting, Le Visiteur x
Want to do you own Amazon Black Friday hunting? Check out all of the deals across the whole store HERE.
While you are on Amazon make sure that you also check out our run down of the the 11 Best Disco Books available today HERE
Tags:
Amazon
,
dj equipment
,
Producer Equipment
,
Producer Tech