Steve Mill talks new Single Poor's Ego, his label Simples, working with Kerri Chandler, Beatport and Berlin.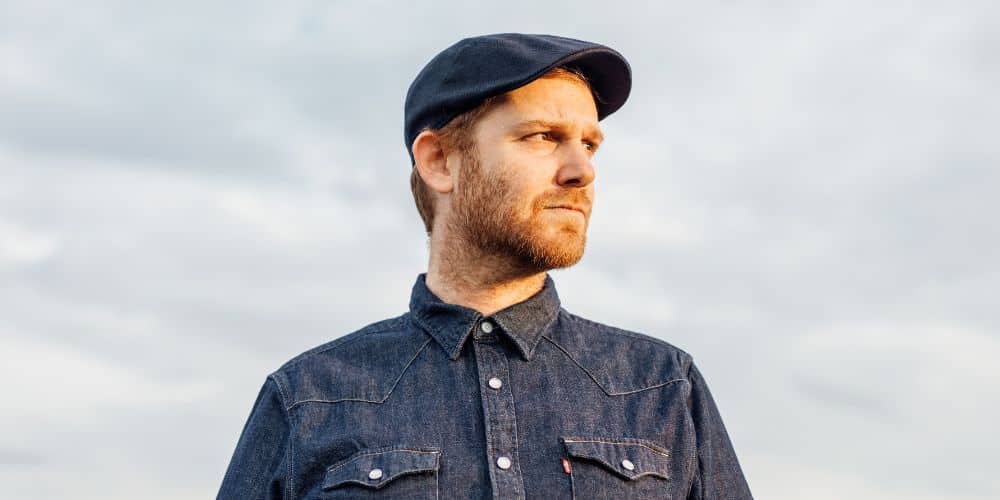 An interview with the Insider
Steve Mill has forged an impressive career in the music industry which has seen him move from his native Greece to the UK and now to Berlin. He has been Kerri Chandlers label manager at Madhouse and currently works at Beatport.
Steve is a well respected producer and DJ in his own right with a some great releases on the likes of Large, Dirt Crew, Salted True Romance and his own Simples label as well as remixes for some of the best out there inclduing Z Records, Sub_Urban and BBE.
Steve has a brand new release out on his own Simples label, Poor's Ego and it's another classy production which also features remixes from Crackazat and PIEM. You can check our premier of the original mix below and our review HERE.
To celebrate the release Steve spoke to the Insider about his career, Poor's Ego, his work with Kerri Chandler and Beatport and his many releases. Check it all out below.
Grab the Release via: https://bfan.link/poor-s-ego
Where are you from originally Steve? Can you paint us a picture of the place you grew up in?
hi there! Originally from Greece, Thessaloniki, but I 've lived in London and Berlin the last decade! Thessaloniki is the second largest city of Greece, nicely located by the sea, it's a port city, very touristic and very popular for its culinary experiences! The seafront is always close, regardless of what part of the city you live in. So it's always a nice escape if you had a very busy day. The music scene used to be very lively in the 90s and 00s, bigger clubs back then and a lot of international talent passing by. Nowadays it has more of a small bar – medium club kinda vibe, still really interesting though.
When did you first get into dance music?
I was around the age of 14-15 when I first got introduced to the Aphex Twin sound. At the time I couldn't really understand, unsurprisingly! Then I explored the Tribal House sound of the time, bought a lot of Stereo Productions CDs compiled by Chus & Ceballos. Eventually I started exploring vinyl releases. From House to Techno, everything that got my attention I would buy it, regardless of the genre.
Were you buying records then?
Indeed, I was trying to save as much money as I could to buy 1-2 records a week. That's as much as I could afford. I would visit all local record shops and dig dig dig!
What was the shop called?
Haha, it was called DJ Record Store. What did you expect? 🙂 Owned by a very knowledgeable man called Stefanos, all the DJs in town would visit the place and hang out. I ended up working there, selling records to people. That's how my taste making career started!
Were you going to clubs? Were you listening to pirate radio?
Pirate radio no, I wasn't really interested. But clubs, oh yea.. 2-3 times a week I was out. Either DJing or attending parties of friends. Great times, I will never forget. So many things could be happening on a Friday night. Impossible to go everywhere.
Were you DJing before you started making music? Did you have any regular gigs?
Indeed I DJ'd a lot from the age of 16.. My first record came out when I was 20s, so in the meantime, DJing was my passion. I had numerous residencies in the city, so every Saturday night and Sunday afternoon, I would play.
Did you ever throw your own parties?
Nah, not really, never was really interested in promoting events.
Did you play on radio at all?
Yea, had a few guest shows here and there. I would be interviewed and then I would follow up with a DJ mix. But never really did the Radio Host kinda thing. I wasn't given the opportunity is all, not that I don't like it.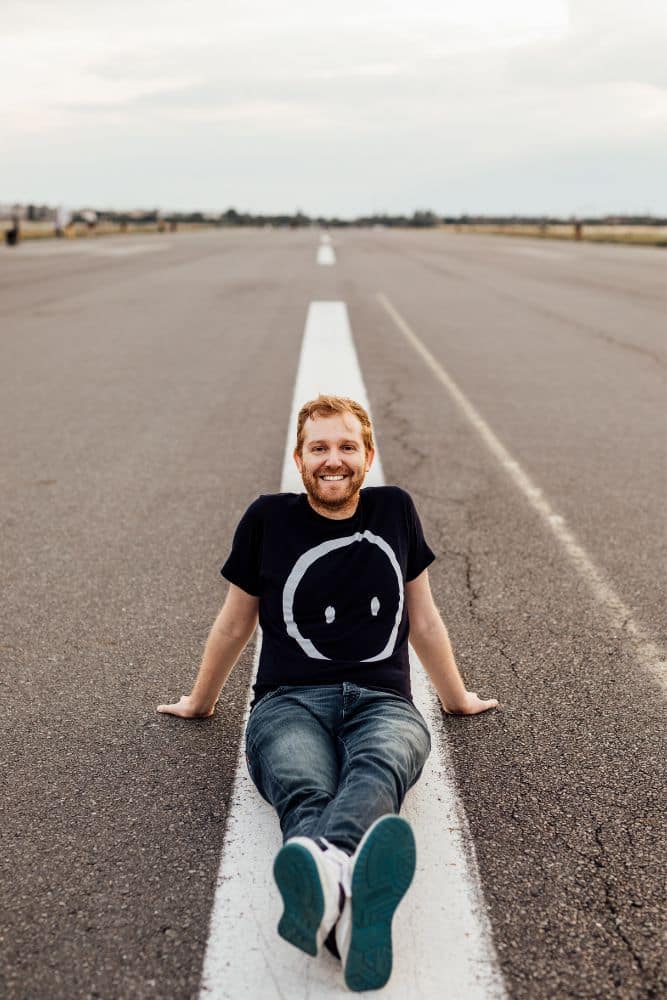 Steve Mill
When did your first start making music?
Age of 19 I started exploring on Reason, not sure if this piece of software still exists!
Have you had any formal music training? Piano lessons, or the like?
Nothing, all self-taught! And keep in mind there was no Youtube tutorials back in 2005!
What kit did you have when you first started making music?
No hardware, just Reason and a pair of hi-fi speakers!
When did you first move overseas and what made you leave?
I moved to the UK in 2011. I left to explore my luck in the music world. I felt I had achieved everything in the local scene, so there was no more challenge for me.
Where did you go exactly? What were you doing workwise initially?
London was my first stop, played some bar gigs, worked random kinda jobs until I landed myself with an internship in the music business, working for a music distribution company.
How did you hook up with Kerri Chandler at Madhouse?
I was in contact with the A&R at the time, Neil. He loved my music. He'd play it to Kerri and Kerri would loved it too! That's how I got to meet him, online first and then in real life later. Once, he compared my track "Nobody" to Inner City, which to me it was a massive complement. Eventually I ended up working for the label, in 2015, and we signed some really great records with Kerri!
You had a couple of releases on Madhouse too right?
Indeed, I did numerous releases with the label. My first EP was called "You Really Know" which interestingly, had a single along with Elli as well! That one got remixed by Supernova and it became a big House hit at the time. A few more followed, like "Nobody" with Keisher Downie, "Old Holborn", a remix for Kerri on the amazing single "The Way it goes" and a lot more. What an era to remember!
The first music I heard of yours, was with Muak but you were producing way before then. Can you tell me three of your most important releases prior to your Muak release in 2013?
Hm, good question! Definitely "You Really know" EP on Madhouse, "Fizzy" EP on Large music and probably my first EP on Urban Torque.
Amongst your many other impressive releases that followed, you put out several on the mighty Large.
Indeed, I put out 5 releases with a total of 12 tracks (including some remixes). I was always a huge fan of the label's work, so I had started talking with Jeff Craven back in 2012. He really liked my sound, so eventually we ended up signing the first 3-tracker. The most significant and commercially successful was "Born to do this", with support from Purple Disco Machine, Sam Divine amongst others. Huge record, I still love it.
Your new release 'Poor's Ego' is about to drop on Simples. What can you tell us about the original track?
Funnily, this is an old track. The label that originally signed it, never put it out, so I'm putting it out myself now, after a long long time, on my own label. It was made more than 10 years ago! I ve always loved it and it gained me a huge amount of fans in Greece, radios are still playing it. So I revamped it, made a new mix of it and along with 3 top remixes, it's time for this to go out in the world! It was really made all in the box but the music writing I always loved! Elli did a great job here too, writing this very catch topline.
There is a great selection of reworks across the pack. Man of the moment Crackazat is the pick of the pack for me. What do you feel he did to the original cut?
Ah, what a talented fella Ben is! I was really happy when he accepted the remix offer. He crafted his own, original jazzy sample and he dressed it with fantastic drums to make a beautiful remix out of the original, of which elements he still used!
The EP features Elli. What can you tell us about this artist?
Elli is from Greece, where I am from as well. We've known each other for more than 15 years, we used to work a lot together in the time I was living in London. She still lives there nowadays. She's a mechanical engineer by day, and an artist/performer by night. Great talent!
There's a touch of more tech house on the EP is this a test of the water for you? How do you feel about tech house?
You're referring to the PIEM remix I understand 🙂 He's one of my favourites in a genre that is not usually something that I like but he's an exception. With great labels on his catalogue, like Moon Harbour and Knee Deep In Sound, he's definitely one to watch and his remix on Poor's Ego proves it.
Where are you currently based these days Steve?
Nowadays I live in Greece, the last 2 years, along with my family. There is a misunderstanding that I still live in Berlin but that's I guess because I go there often for work. Plus, I try to maintain this mystery around where my basis is 😉 I m a citizen of the world!
What is you like about Berlin when you're there?
The vibrant, colorful, multi, artistic culture of it. There are people from all over the world wanting to live in this place, and this makes it a wonderful city to be in.
As for Thessaloniki, its where I grew up in, so many nice memories and friends and family, so I feel super connected to it. But I go to Berlin at least 3 times a year:)
You are involved in the industry in your day job right?
Correct, I work for Beatport as an Artist Services Manager, helping artists and their teams to show their great work through our network, with artist features. Interviews, Live content etc etc..
Tell us a bit about the new label Simples and what is the music policy of the label?
I'm simply using it as a platform to put out music that I like! No big plans, just good music. It started with a friend and now I'm running it on my own. He was too talented and multifaceted to only focus on House music 🙂
What are you working on at the moment?
I'm already writing new music for next year, that's my main focus. New collaborations with very interesting people. Someone called Mr. and another female artist called Tee. That as much as I can reveal at this stage. Stay tuned!
Thanks for your time today Steve!
For more info on Steve Mill and Simples please check:
Steve Mill Facebook: https://www.facebook.com/stevemillmusic
Steve Mill Soundcloud: https://soundcloud.com/steve-mill
Steve Mill Instagram: https://www.instagram.com/stevemillmusic/
Steve Mill Twitter: https://twitter.com/Steve_Mill
Simples Facebook: https://www.facebook.com/simplesrec