Marina Trench talks about her Imperméable en été EP, inspirations, her studio set up, DJ Deep, Wolf Music and her Sweet State label.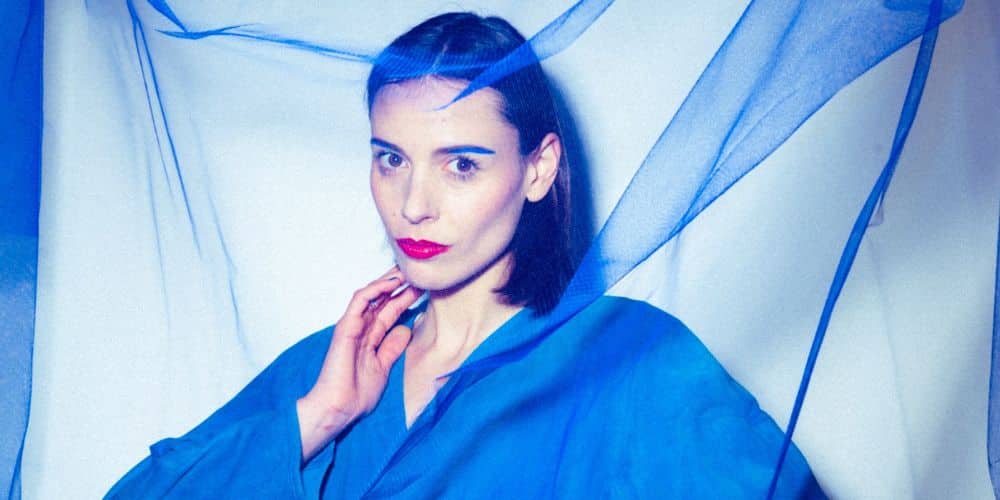 An interview with the Insider for Le Visiteur
Ifirst caught Marina Trench when she released here Over There EP with Heist Recordings back in early 2021 and was seriously impressed by the quality of her work. Checking back on her discography she has also has landmark EP's with DJ Deep's Deeply Rooted and Wolf Music. Releasing since 2019 Marina is very much about quality of quantity and that quality simply shines through her music.
It's very safe to say that Marina is now regarded as one of the most exciting female producers working on the scene today and that has led to an impressive amount of gig bookings in 2022 which has seen her in huge demand across Europe and further afield.
Marina is back this week with the release of a brand new EP on her own Sweet State label which we reviewed HERE. You can check our premier of house piano bomb L'orange below and you can grab the first track from the EP via: https://www.beatport.com/release/ose-feat-hugo-lx/3886740
To celebrate the release the Insider had a long chat to Marina about her career to date, inspirations, studio set up, the new EP and lots more. It's a fascinating interview with one of the most intriguing artists out there right now.
Hey Marina. So good to talk to you. Where are you today and what are you up to?
Hi LV, happy to get a chat with you 🙂 At the moment I'm in Ile de Ré. I'm just back from Tbislisi where I've played for great crew called Monkey Kutsba and it was an amazing time with them! Now I'm taking a short break off in this beautiful island in France.
You seem to have been pretty busy lately! You're with a new agency right? How is that going for you?
Yes indeed, it's big news for me! Now I'm working with 2 new agencies for different territories. Juliette from Super! For FR-CH-BE bookings and Gemma from One House Artist for European requests. I'm over the moon to collaborate with these two wonderful women, and I'm very much looking forward for this new adventure together!
Your last few releases really have put your name out there as one of the most exciting female producers on the underground house scene now. Are you aware of that and how does that feel?
Thank you very much for your kind words 🙂 I've been growing with the scene for a few years now and I took the time to develop my creativity, technical skills, and the relationships around me in the music industry. I feel deeply happy to live my passion every day, especially when I see people enjoy my music.
I guess after a couple of years of lockdown you are enjoying running around the gig circuit or was that tough to get used to again after the pandemic?
It's been such a long wait for all of us. It's so good to be back and I love this new dynamic of touring!
I guess people always ask you about DJ Deep and your Deeply Rooted release, but it's hard not to as you kicked off your career with a pretty significant connection.
Yes indeed, I did my debut on the Deeply Rooted label with amazing remixers as well. For me my Two first EP's have a special value and an emotional dimension because it was a great experience to connect with Dj Deep and I still feel grateful for the opportunity to have two releases on his great label!
Wolf Music played host to you too. We love Wolf at LV! You think you will be working with these guys again?
I love them too 🙂 I love very much their radio show on Balamii radio and the parties they organize too. Stu and Matt are like friends, and we stay in touch. We are doing a new project together in the future is not impossible!
Are there some other labels that you have your sights on to work with? What would your ambitions be label wise.
I've my little idea but I prefer not to tell anything at this moment.. lol However, I want to focus on my own imprint Sweet State. There is so much stuff to do and I'm very excited about developing my own imprint.
You recently played out at ADE this year. Where did you play? How was that for you.
I was so glad to do my debut at ADE this year and I've played for Into the Woods Festival. Some amazing vibes at this venue, had a huge crowd in front of me and I got a super warm welcome from the staff. Also, it was really fun to see all the DJs and friends reunited in the city like Folamour, Hugo Lx, Dam swindle, Young Pulse, Cinthie, Dan Shake and many good artists.
I am very interested in your production history, When did you first start to make music and what led you to begin? What equipment were you using back then?
For some time, I had the desire to try to create something from this sound material, to be something other than a DJ, so I launched myself in 2016 in a secret kind of way. I remember in 2016 I bought a MPC 2000 it was my very first machine, but I had no idea how it works and I was like frustrated when I didn't understand how to work it properly. Then, at the same time one of my friends installed Ableton software on my laptop and I was so excited to make music by this way. I felt more fluidity because I did art fine school and I used to work on different kind of software. I waited until 2018 to share the things I was working on. At first it was not easy to have confidence about my music, but by working hard every day I managed to feel more comfortable.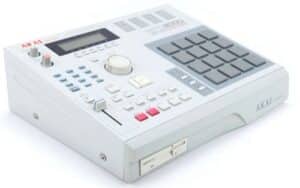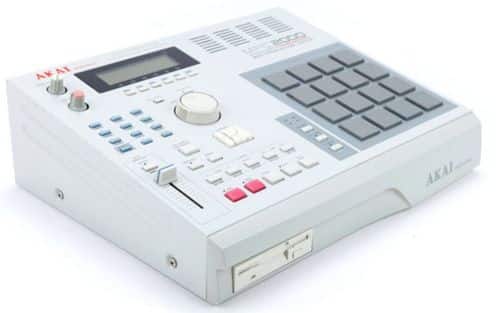 How did you go on to develop your skill? Did you have a mentor/ someone that taught you did you spend a lot of time alone trying different things?
I spent so much time trying different things by myself, to learn how frequencies work, VST or the ADSR notion, and also a lot of energy to get something that made me happy and proud! It's a bit like a big mountain to climb which makes you like dizzy – but in the end, the rigour, passion and fun makes it all come pretty quickly and quite naturally once you've put in the time.
I ask this as I really feel that you have a 'style'/ a touch which we can recognise as you. How would you define your production style?
Happy to hear that, many thanks! I could say my style is definitely house with a French Touch style! For me make music and developing your own style is like wearing clothes and feeling good in them. It all depends on how do you feel in those clothes and how do you assume your style because it's fits super well with your personality. I mean it's something important to me to be authentic with my music, it's the main point when I make music, if I feel ok with the mood of the track, I keep the idea and try to do a something properly. At this moment, I feel like I've found my own recipe. Certain things come up along the way, for example: I love to use my own voice like a sample to add in harmony, I love to use reverb and distortion on the bass line, I love to play my own chords in midi file to change the scale or the notes. My approach is pretty free form, I have so much fun like that.
Who are the producers who inspire your choices and sounds?
I think that everyone has to find their own style and musical colour, but of course there are so many artists who are inspired by their own sounds and paths. Much from the old school style like Kerri Chandler, Romanthony, Norma Jean Bell, Ron Hardy… and now new school from artists like Earl Jeffers, Lone, I.Jordan, Anna Wall, Tatyana Jane, Chaz, Cinthie, Traumer, Octa Octa and Eris Drew, to name just a few 🙂
Where is your studio these days? I would imagine the set up is a lot more impressive that the early years now..
At this moment I just found in Paris a new place to work in the 9ème arrondissement. It's not a proper studio, it's more like an office that I'm setting up as a music studio. Very small place but super cosy. I put all my stuff like synth, drum machine, mic, few records to sample, green plants and pictures on the wall. Everything needed to feel good to make music. But since the start of the year with the intense touring, it's not easy to take some time every day in this area because I am travelling a lot, so I've also like a mobile installation, with the minimum like that I can work from everywhere. It's quite interesting to have few tools to compose music because you have to compensate with other things.
What kit are you working on these days?
I just bought an Akai MPC one, so atm I'm discovering new sounds from it. Then given that I'm travelling a lot and I love to record sounds from ever where so I decided to create a kit from these sounds!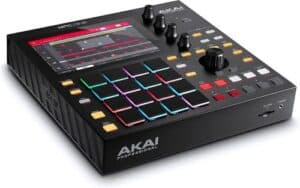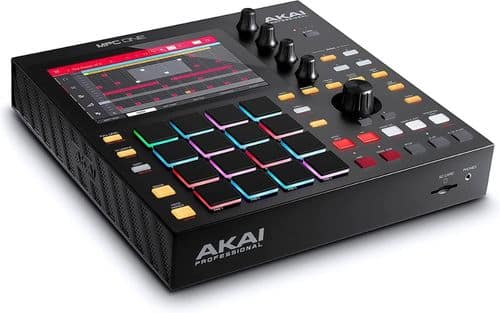 I mentioned before that there seems to be a style coming from you now. Do you restrict yourself to certain kit and sounds to maintain this style do you think?
I don't think restrict myself to certain kit but inevitably I think I'm staying in the same kind of style. And as I said above, its my feeling and my ear that will decide the final choices about kits, groove, samples, effects.
Having said that, your new EP is a pretty diverse collection! You worked with Hugo LX on the opening track. How did play out?
Yes exactly this new EP is very diverse, but for me there is also a coherence in the narrative of the EP. A bit like a story with an opening that leads to a plot (Ose), then there is an epic moment in the middle (L'orage) and a happy ending (Hirondelle). I was more than happy to collaborate with Hugo. He is for me one of the most talented DJs and producers in France. He is also like a brother to me, so when I asked him to Hugo to work on the track and he said "yes let's go, the idea sounds good!" I was over the moon and very excited to do this together.
All the elements we choose in this track are inspired by the music we love to share together. Warm bass, lightly whispered vocals, a cool synth solo played by the very good friend and the talented pianist Enzo Carniel, bouncy violins and rolling drums. I think it's a good mix of our two vibes and we wanted to give an energy that calls for dancing with a slightly old school touch that we love so much. We added little vocals gimmicks, which we recorded together, that remind us how much fun we had working together.
There's a kinda huge UK nostalgia feel on the second cut. Was it your intention to arrive there or did it just happen?
Really happy to hear that it reminds you of a UK nostalgia because I'm such a big fan of UK style! It was not my first intention to get this style but on this one I tried to work with clear frequencies and musical elements to create something powerful. But the structure of this track is rather suited to the club and I'm like a big fan of the UK Club culture so maybe I was subconsciously led towards this style 🙂
You are releasing on Sweet State. What can you tell us about the label? Does the label have a big female focus?
I launched my Sweet State imprint the last year, so it's pretty new baby which will be grow up from year to year, can't wait! It's an adventure that is super exciting! On the label I love to collaborate with artists I love so much and there are so many extremely talented women in the scene, that it seemed natural to invite them on the label.
What other projects are you working on that you can share?
"Imperméable en été EP" is out on the 25th of November but very soon I'll share with you the remixes that accompany the originals. How happy I am to have 3 remixes by three great artists. Stay tuned for it to arrive in January 2023! Then, I'm working on a release party around March 2023 to celebrate the full release. It's gonna be fun. We will have the vinyl and merch too. I've also been worked on some music with my very good friend UC Beatz from Brussel. The track will be released on a very familiar label, I can't wait. And I'm already working for the next EP on my Sweet imprint.
What are you ambitions of 2023 Marina?
For 2023 let's keep the vibes! I hope to continue doing DJ sets in different country and scenes, and festivals. To meet people from all over the world and share this passion with you! I would love to make more music on my own imprint and other labels I love so much as well. Let's gooooo <3
Loving your style. Thank you for talking to us.
Thank you very much for the invitation in LV – was so good to speak with you and we will see you soon 🙂
For more info on Marina Trench please check:
Marina Trench Facebook: https://www.facebook.com/marinatrenchmusic/
Marina Trench Soundcloud: https://soundcloud.com/marinatrench
Marina Trench Instagram: https://www.instagram.com/marinatrenchmusic/
Sweet State Instagram: https://www.instagram.com/sweetstate.recordings/
Love this? Check out more for Marina Trench HERE
Tags:
Marina Trench
,
Sweet State