LV Premier – Jazz N Palms – Milano (Disco Mix) [Hell Yeah]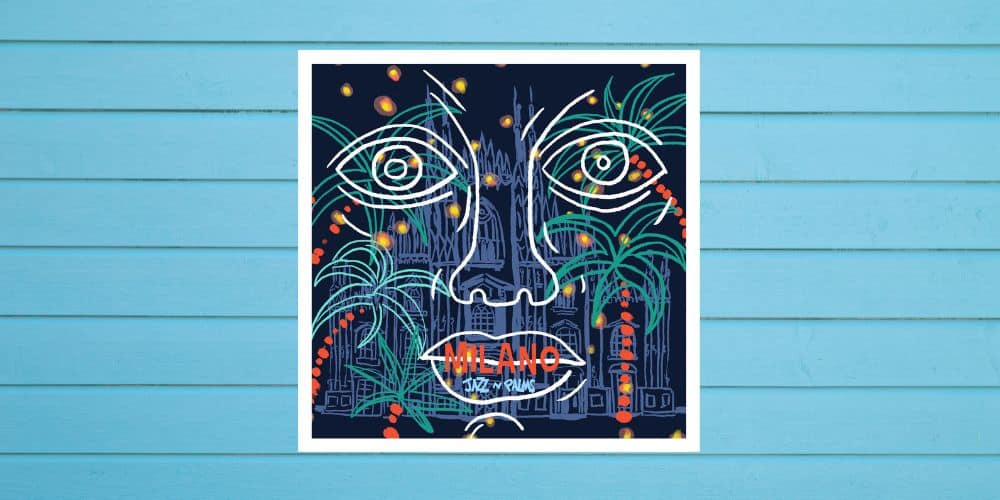 Jazz N Palms is a jazz-inspired project from Italian DJ and producer Riccio. Following on from his ace double album Ses Rodes this summer, which was inspired by the original way of life on Ibiza and was mixed by Ben Westbeech, he is now back with a single Milano.
The track came about when Riccio heard Piera Martell's 1978 soul Jazz track Exotica in a mix by Phil Mison. He went on to completely re-imagine the track as if it was set it Milan. It also has completely new lyrics, sung in Italian by fellow 291out collaborator Giovanna Lubjan, after permission was given by original composer Salvo Ingrassia.
The original, which you can check below, is a luscious Soul Jazz fusion recorded with some of the islands most talented musicians who have come together to deliver something breathtaking.
Our premier today is the Disco Remix which completely reworks the track for the dance-floor with lush chords, hip shakin' bass and super funky synths. Topped off with subtle but classy percussion they have delivered a timeless jazz disco fusion.
Grab the release via: https://jazznpalms.bandcamp.com/album/milano
For more info on Jazz N Palms & Hell Yeah check:
Jazz N Palms Facebook: https://www.facebook.com/jazznpalms
Jazz n Palms Soundcloud: https://soundcloud.com/jazznpalms
Jazz N Palms Instagram: https://www.instagram.com/jazz_n_palms/
Jazz n Palms Bandcamp: https://jazznpalms.bandcamp.com
Hell Yeah Facebook: https://www.facebook.com/hellyeahrecordings
Hell Yeah Soundcloud: https://soundcloud.com/hell-yeah
Hell Yeah Instagram: https://www.instagram.com/hellyeahrecordings/
Tags:
Hell Yeah
,
Jazz N Palms