Twenty Questions with Yannick Roberts (Freerange Records)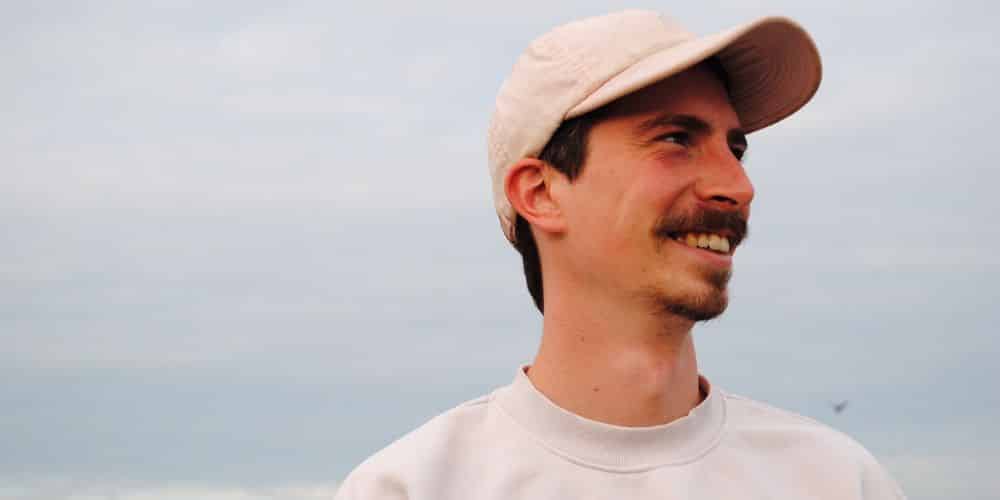 With a brilliant new EP I Can't Hide From Myself out now on the always excellent Freerange Records we asked the talented Dutch artist Yannick Roberts 20 quickfire questions to help us lift the lid on what makes this talented producer tick. We're big fans here at Le Visiteur and his new EP is another huge step forwards packed with sublime house music. We covered it a few days ago HERE and you can check our premier of Femme Fatale below. Yannick is an artist that you most definitely should be keeping a very close eye on.
Grab Yannicks' I Can't Hide From Myself EP via: https://freerangerecords.bandcamp.com/album/i-cant-hide-from-myself-ep
Twenty Questions with Yannick Roberts (Freerange Records)
1. Where are you right now and what are you doing?
In my living room / music studio listening to some records.
2. How would you describe your mood today?
Out of this world, because I can't believe that I'll be releasing on Freerange!
3. What year were you born ?
The year Midnight Marauders of A Tribe Called Quest was released.
4. What's the best country you've ever been to?
I've never been outside of Europe (yet), so I've got to say France.
5. One place you really want to go?
Tokyo, Japan
6. What is the first record you ever paid for?
That is a hard question, but probably a House record at Rush Hour when they still had their first small store.
7. The last record that you bought?
Rose Royce – Wishing On A Star (on the In Full Bloom album)
8. What's the most impressive machine in your studio?
I mostly sample old records, but I just started using machines for production from the Roland Boutique series.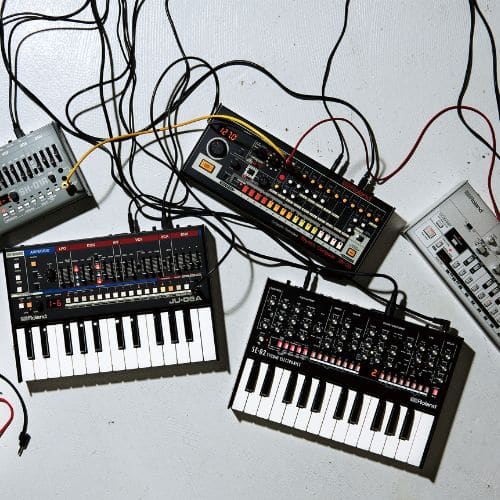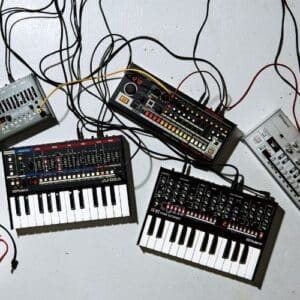 9. What's your biggest weakness?
I overthink way too much.
10. What's the worst job you've ever had?
I worked in a restaurant where I was barkeeper, service and chef at the same time. And I also had to check in guests for the hotel above. On top of that, I didn't get paid for several months. Pretty sh*tty stuff, but it can be worse far worse, so I can't complain actually.
11. Best gig you've ever played at?
I think it was at Umami, organized by a friend of mine Cleanfield a few months ago. It was the first time for years that I really felt free while DJing and danced with the whole crowd.
12. Fave record right now?
Visual (ft. Barbara Tucker) – Bring You Love (Epic Dub Mix) [Strictly Rhythm]
13. The best record ever made.
Hardest question ever, but you can always wake me up to dance to: Loleatta Holloway – Love Sensation.
14. Your most consistent record label?
I only released more than one record on Dievegge Recordings so far.
15. Who is the most important inspiration in music to you?
Dam Swindle
16. One thing you couldn't live without.
Good music.
17. What's the strangest thing you've ever eaten?
I think I did my absolute best to forget haha.
18. Favourite club you've ever played at?
Canvas op de 7de, Amsterdam
19. The most brilliant festival you've ever been to?
Lowlands 2018 (in the Netherlands), because I saw Nile Rodgers & Chic live. Chic!!
20. Tell us something we really shouldn't know about you?
I am not really a musician that can read notes or play the piano.
For more info on Yannick Roberts please check:
Yannick Roberts Facebook: https://www.facebook.com/yannickrobertsdievegge
Yannick Roberts Soundcloud: https://soundcloud.com/yannickroberts
Yannick Roberts Instagram: https://www.instagram.com/yannickroberts_dj/
Freerange Facebook: https://www.facebook.com/FreerangeRecords/
Freerange Soundcloud: https://soundcloud.com/freerangerecords
Freerange Instagram: https://www.instagram.com/freerangerecords
Freerange Twitter: https://twitter.com/freerangerec
Like what you hear? To help support LV Online buy us a coffee via Ko-FI. Click HERE
Tags:
freerange records
,
Yannick Roberts