Secret Soul Society talks new EP 'Oh Laura', Citizens of Vice, Balearic gems and drops a sublime new Balearic mixtape for us.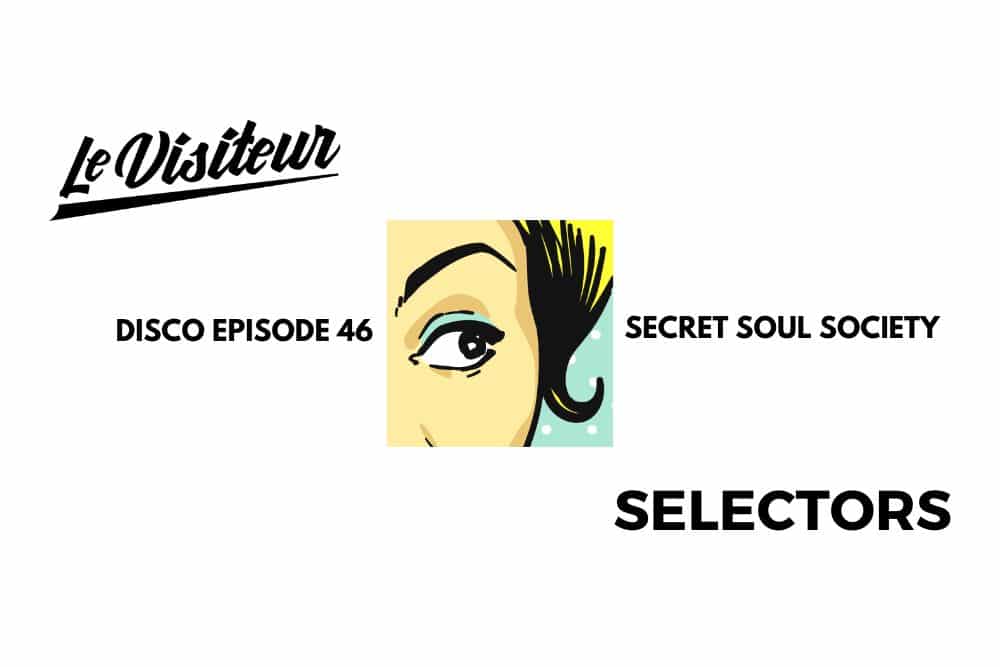 Secret Soul Society is back with a rather brilliant new EP 'Oh Laura' on Citizens of Vice which lands imminently. We premiered Driftin' from the EP a few days ago HERE and jumped at the chance to get Secret Soul Society back behind the Le Visiteur decks following up the sublime LV Mixtape 185 he did for us a couple of years back.
Now Secret Soul Society is back with another Balearic mixtape masterpiece, a summer must listen.
You can check it out above and we also had a chat with Secret Soul Society about the EP and the mix below. If you love the mix as much as we do please give it a share over on Soundcloud and you can check the tracklist at the bottom of the interview.
The EP will be dropping imminently and you can check out more about it here: https://linktr.ee/citizensofvice
Please can you tell us about your Take a Chance EP?
It's a four track release with three Secret Soul Society cuts and a cool Italo-flavoured remix from Popsneon. All four cuts revolve around vocals: Driftin' is a Balearic soul-type vibe that has a melancholic side to it: almost shouldn't work but somehow comes together in a misty morning hop type of way – my favourite on the EP I think. For Me and You is a disco looper, bassment feeling vibe, while the two versions of Take A Chance on Love feature a fairly well known 80s songstress rejigged for wobbly late night dancefloors. Love is the message in all the cuts: now more than ever!
What can you tell us about the theme of the mix you have done for us and what are some of the key tracks for you?
The mix is split fifty fifty between Secret Soul Society tracks and some current favourites and represents the Secret Soul Society vibe: wonky soul music, basically! There's two cuts from the EP, a few cheeky edits including an all time favourite reworking of James Taylor from an old friend, there's some Argentinian jazz vibes, some Australian sampledelia: up and down and round and round – mixed up and chilled out – leftfield funk from all over the show.
How does the style of mix here compare to how you would approach a live DJ set?
The same basically: anything goes, music is music – open minds and open hearts – all mixed up and ready to roll. If the dancefloor is knowledgeable then the DJ can go anywhere they wish.
Which other artists DJ mixes do you find yourself coming back to time and again and do you have a favourite that you gravitate towards?
Anyone playing open-minded music from the heart gets my vote. Nightmares On Wax always drops some lovely stuff: his recent Imagineering Radio EP01 for OpenLab Radio on soundcloud is just great.
We premièred Driftin from the EP a few days ago which has a lovely Balearic vibe and is ideal for the summer. Your releases are often sun soaked. Which five Balearic records do you love to kick back to?
Dina Ogon – Sol:
Sunshine in a bottle from this Danish group – taken from their wonderful album.
Projections – Shooting Stars (Turbotito Remix):
A Balearic singalong – indiesoul vibes given a dancefloor dusting.
Ziad Rahbani – Khalas:
Ziad Rahbani's Houdou Nisbi album has been stuck on repeat for months – beautiful music from the Lebanon.
Flora Purim – This Is Me:
Flora returns and the world can't stop smiling: eighty years young and sounding immense!
Jules Brennan – Jongara Zeus:
big year for Japan-based Jules: mixing up the jazz, the funk and the soul. Ace.
Bremer/McCoy – Natten:
Spiritual Scandinavian vibes – deep as you like.
What else can we expect from  in the next 12 months?
New EP next year on Paper Recordings, new track on the Higher Love Recordings summer compilation. New EP on our Scruffy Soul Recordings label hopefully by the end of the year. New label being set up currently in collaboration with a friend that's going to feature a mix of edits and tracks and sounding really sweet. Other than that, just keeping on keeping on – having fun making and playing music, keeping positive amidst all the madness. Love is the message.
For more info on Secret Soul Society please check:
The Secret Soul Society Facebook https://www.facebook.com/secretsoulsocietyy/
The Secret Soul Society Soundcloud https://soundcloud.com/thesecretsoulsociety
Citizens of Vice Facebook: https://www.facebook.com/Citizensofvice/
Citizens of Vice Soundcloud: https://soundcloud.com/citizensofvice
Citizens of Vice Instagram: https://www.instagram.com/citizens_of_vice/
Citizens of Vice Twitter: https://twitter.com/citizensofvice
Love this? Check out more from Secret Soul Society HERE
LV Disco Selectors 46 – Secret Soul Society – Tracklist
secret soul society – cold soccer
paul strange – everything you're about to hear is true
secret soul society – take a chance on love
secret soul society – all worked out
arthur – get fermented
secret soul society – when the night falls
agustin pereyra – la rana
found sound orchestra – makin babies
Atom – sunshower
al-dos band – doing our thing with pride
banda maje – living disco club (tonico 70 remix)
penny winterbottom quartet – poison ivy
secret soul society – driftin
Like what you hear? To help support LV Online buy us a coffee via Ko-FI. Click HERE
Tags:
balearic
,
Citizens of vice
,
Secret Soul Society