BDK's top 10 Disco samples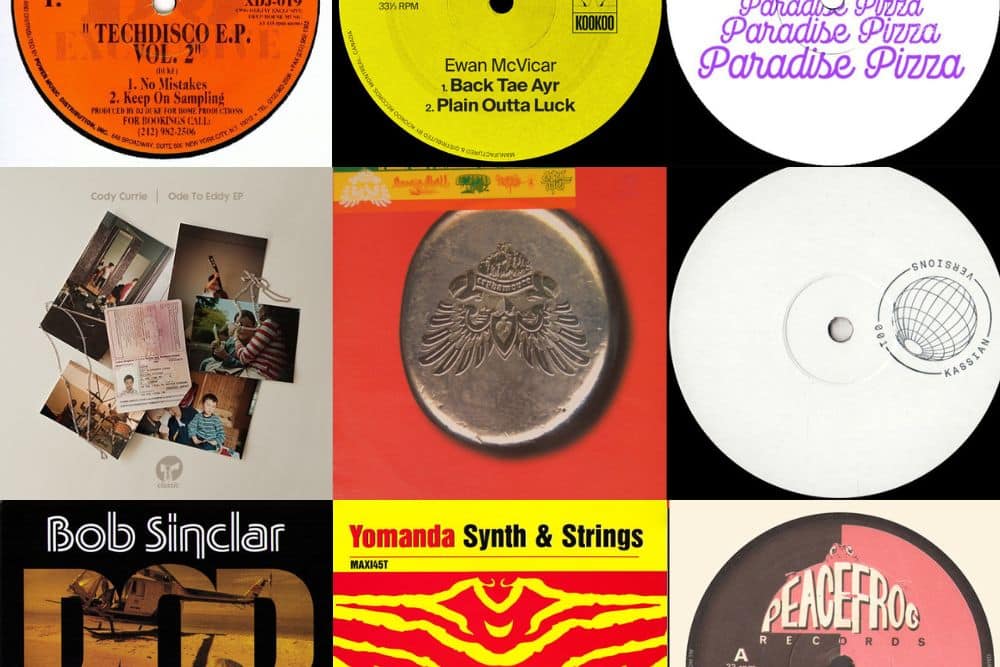 Belfast's BDK is a new name for us but one who we will be keeping a very close eye on in the coming months. Having previously released on Disco Express, Y4 and his own Say Namm label his brand new and very tasty EP I Was So Sure on Edinburgh's Fresh Take label landed in out digital mailbox a couple of weeks ago and made an immediate impression.
Featuring 2 seriously hot disco house tracks I was so sure and Get me down it's an EP which is definitely going to create some well deserved hype in the coming weeks. Both tracks are perfectly calibrated for peak time dancefloor action.
The EP is out on the 29th July, keep and eye on https://freshtakerecords.bandcamp.com/ for more info.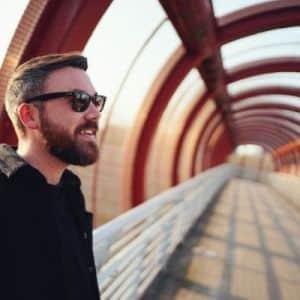 BDK
In the meantime BDK picked 10 of his favourite disco samples which have been flipped into serious dancefloor heat for us. Expect some proper dancefloor heat from the likes of DJ Duke, Le Knight Club, Bob Sinclar, Kassian, Ewan McVicar and Cody Currie
BDK's top 10 Disco samples
For this list I have chosen 10 of my favourite disco sampled house tracks, 5 modern and 5 classic.
Cody Currie – Never Alone
First up I've chosen this dreamy little track from Cody Currie. This guy can work a sample like no one else. He utilises the vocals from Brainstorms, "We're On Our Way Home" on this track perfectly, great song for warming up with.
DJ Duke – No Mistakes
Second on the list is DJ Dukes "No Mistakes". Sampling the legendary Chi-lites track "My First Mistake" later sampled on the famous David Morales track "Needin U". For me it's all about the drums on this one, the snare rolls just give it an extra layer of energy. DJ Duke just recently joined Instagram and posted his entire back catalogue on Bandcamp, so show him some love @realdjduke.
Unknown Artist – Happiness
Next up is the title track from the "Violet" release on the mysterious Pizza Paradise label. Every one of these releases sell out almost instant and rightly so. This is a smashing re-work of the Cuba Gooding track "Happiness Is Just Around the Bend".
Le Knight Club – Boogie Shell
What more can be said about the Crydamoure back catalogue, just gold left right and centre. This is one of my personal favourites from the French label. Le Knight Club turn Sister Sledges "You Fooled Around" into a loopy filtered banger.
Ewan McVicar – Plain Outta Luck
Ewan takes the Gayle Adams track "Plain Out of Luck" and turns it into a fun little disco house number. The Scottish edits scene is on fire right now, so many great artists and labels.
Tim Harper – I Feel A Groove
Released in 1996 on the legendary UK label Peacefrog, Tim Harper produced this weapon by sampling Bobby Womack's "I Feel a Groove Comin On". A great track if needing to inject some energy back into a crowd.
Kassian – Making Love
Really loving the material these guys have been putting out, nice flip of the Brenda Harris track "Making Love Will Keep You Fit".
Bob Sinclar – Gym Tonic
Often overlooked due to his successful commercial releases but Bob was right there in the early French House scene. Along with Thomas Bangalter they produced this track for his first studio album "Paradise" by taking audio from a Jane Fonda workout record and layered it over a loop of "Bad Mouthin" by Motown Sounds.
Len Vitz, Charlie Iapicone – Playhouse "1973"
Outstanding work from Len & Charlie here with their version of Ann Peebles "I'm Gonna Tear Your Playhouse Down".
Yomanda – Synth & Strings
This is one of my favourite tracks of all time. Produced by fellow Belfast resident Paul Masterson he took Liquid Gold's track "Dance Yourself Dizzy" and turned it in an anthem. Most times I will finish a set with this track, 10/10.
For more info on BDK please check:
BDK Facebook: https://www.facebook.com/bdkbelfast
BDK Soundcloud: https://soundcloud.com/bdkbelfast
BDK Instagram: https://www.instagram.com/bdk__dj/
Fresh Take Records Facebook: https://www.facebook.com/freshtakerecords/
Fresh Take Records Soundcloud: https://soundcloud.com/freshtakerecords
Fresh Take Instagram: https://www.instagram.com/freshtakerecords/
Like this? Check out more from Fresh Take HERE.
Like what you hear? To help support LV Online buy us a coffee via Ko-FI. Click HERE
Tags:
BDK
,
disco
,
Fresh Take