Obskür's Top 11 Strictly Rhythm Classics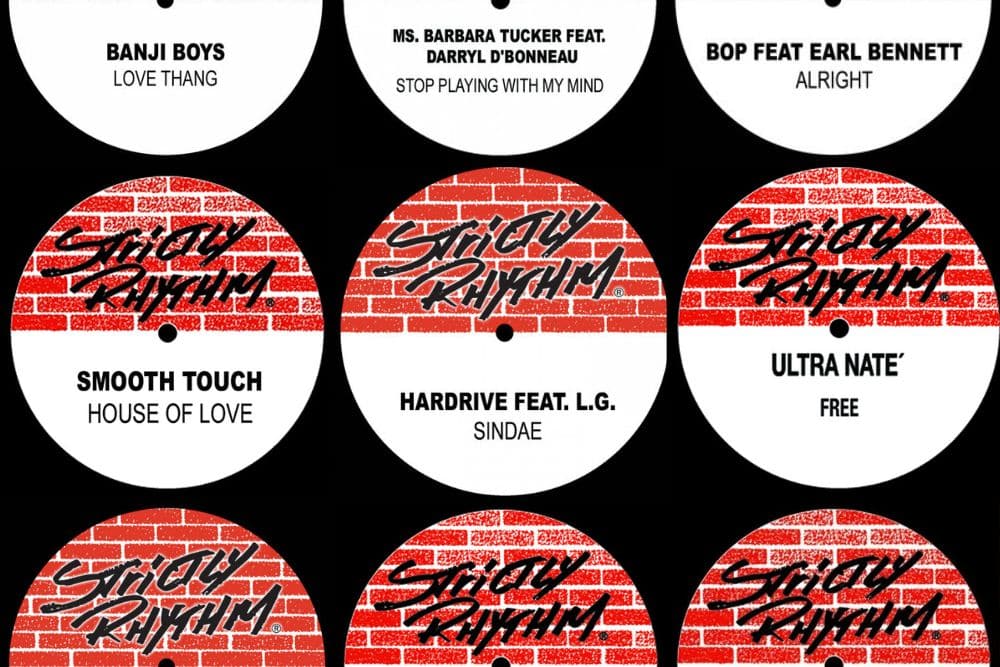 Strictly Rhythm have been working hard to re-invent their incredible back catalogue recently commissioning a series of delicious remixes which have brought many of their all-time classics bang up to date for the 2022 dancefloor.
One of the best remixes to land this year was Irish duo Obskür's deep, twisted and energetic take on Barbara Tucker's 1994 international smash Beautiful People which you can check below.
It's a remix which will take it's own place in the hallowed Strictly Rhythm catalogue, a classic in it's own right.
They are a duo who have been making some serious waves over the last couple of years with excellent releases on, among others, FFRR and Shall Not Fade before they popped up delivering the hear on Strictly Rhythm. Obskür have a non-stop gig schedule across the summer so if you love this remix as much as we do then make sure that you track them down when they land at a festival near you. Judging by their gig videos on social media they can handle a DJ booth just as well as they can handle their studio. 🔥
Obskür's remix Barbara Tucker 'Beautiful People' is out now on Strictly Rhythm.
Buy / Stream at: https://strictlyrhythm.lnk.to/BeautifulPeopleRemixPR
To celebrate the release we asked Obskür to pick their 11 favourite Strictly Rhythm jams from across the years.
Obskür's Top 11 Strictly Rhythm Classics
Sir James – Special
An absolute corker, been a favourite of ours for years now. Outrageous iconic vocal – proper vibes.
B.O.P. ft Earl Bennett – Alright
Serious grooves throughout, first heard this one at a house party with a friend who had it on record. Instantly fell in love with it. A proper belter.
Ultra Naté – Free
By far one of the most remembered tracks for the both of us since we've been kids. Very very special as we remember our parents listening to this one in the house all these years ago. Still sounds as fresh now as it did then. Unbelievable.
Barbara Tucker, Darryl D'Bonneau – Stop Playing With My Mind
Most feel-good record ever. Lifts the mood every time, proper party starter this one. Barbara's hook is absolutely unbelievable. Love itttttt.
Smooth Touch – House of Love
Heard this in Index which is a club very close to our hearts for the first time. Instantly loved it. That baseline is a proper mover combined with that outrageous string and vocal. 10/10.
R.B.M – The Boy (Ralphs Hard House Mix)
Discovered this one recently when digging for records. Proper proper party tune. Ralph's hard house mix is a real mover. Faustas is a fan.
Hardrive ft L.G. – Sindae (Masters At Work Club Mix)
No words for this record, absolute belter. That vocal is proper contagious and super catchy. Works every time. The Masters At Work mix is unbelievable. Lorcan's personal favourite.
Full Swing – Freestyle groove (The Club Mix)
A proper heater, love a good old school organ us. Would absolutely slap at an all-day party. Big tune.
M&M – So Deep So Good (Ndako Gboya Mix)
Heard this on Radio 1 a good few years ago. A proper festival slammer. Organ and vocal combo is sickkkkkk. Love it
Circle Children – Indonesia (Sambal Badjak mix)
Such a fun tune this one, a proper groover. Can imagine it going off somewhere like Kapa Futur Festival. Big vibes!
Banji Boys – Love Thang (Cat Walk Mix):
An absolute anthem, have a proper soft spot for fun vocals like this one. Big big record.
For more info on Obskür please check:
Obskür Facebook: https://www.facebook.com/obskur1
Obskür Instragram: https://www.instagram.com/obskur_909/
Obskür Twitter: https://twitter.com/Obskur_909
Strictly Rhythm Facebook: https://www.facebook.com/strictlyrhythm
Strictly Rhythm Soundcloud: https://soundcloud.com/strictlyrhythm
Strictly Rhythm Instagram: https://www.instagram.com/strictlyrhythm/
Strictly Rhythm Facebook: https://twitter.com/strictlyrhythm
Love this? Check out a Strictly Rhythm flavoured mix HERE.
Like what you hear? To help support LV Online buy us a coffee via Ko-FI. Click HERE
Tags:
Obskür
,
strictly rhythm