LV Premier – Secret Soul Society – Driftin [Citizens of Vice]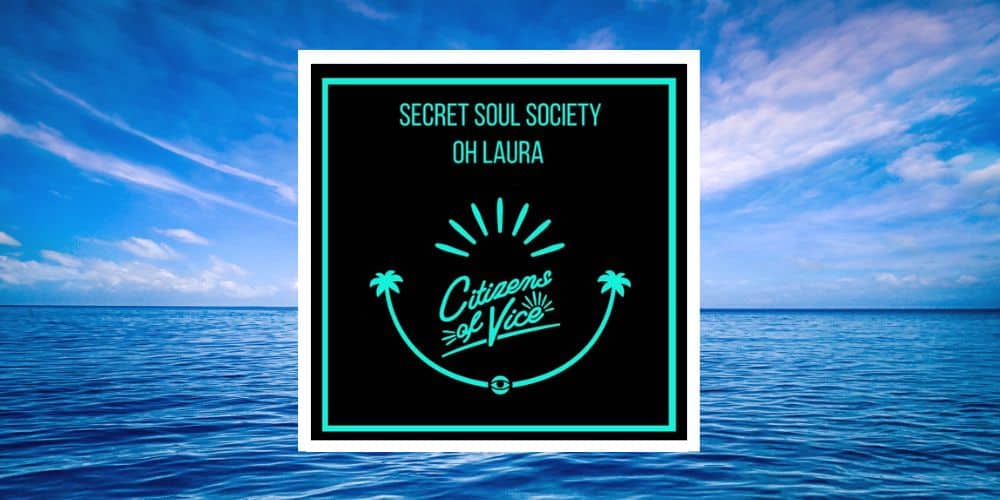 We have been keeping an eye on the Secret Soul Society for a while now since they popped up on Slightly Transformed with the 'Songs From The Soul Kitchen' album. Since then there have been releases and remixes for Paper Wave, Paper Disco, LV and Hot-Q as well as a steady stream of edits, unofficial remixes and mixes.
Now Secret Soul Society have joined up with the brilliant Citizens of Vice for the 'Oh Laura' EP and it's a match made in heaven for the label and artist featuring four tracks of twisted deep Balearic disco and laidback electronica.
Our premier today from the EP is the horizontal summer jam 'Driftin'. It's a sumptuous slice of Balrearic soul with a wonderfully emotive and hypnotic vocal which sits atop a blissful head-nodder of a bassline. One for the warm summers days, of which we are having many right now.
The EP features three original tracks Take a chance on love, For you, Driftin along with a Popsneon remix of Take a Chance all of which touch on various strands of Balearic brilliance. From the deep spacey hypnotic disco of Take a Chance, through the looped up soulful disco of For you and Popsneon's cosmic bubbling synth take on Take a Chance when combined with Driftin' this is a rather excellent EP.
The EP will be dropping imminently and you can check out more about it here: https://linktr.ee/citizensofvice
For more info on Secret Soul Society please check:
The Secret Soul Society Facebook https://www.facebook.com/secretsoulsocietyy/
The Secret Soul Society Soundcloud https://soundcloud.com/thesecretsoulsociety
Citizens of Vice Facebook: https://www.facebook.com/Citizensofvice/
Citizens of Vice Soundcloud: https://soundcloud.com/citizensofvice
Citizens of Vice Instagram: https://www.instagram.com/citizens_of_vice/
Citizens of Vice Tiwtter: https://twitter.com/citizensofvice
Love this? Check out more from Secret Soul Society HERE
Tags:
Citizens of vice
,
Secret Soul Society