Peter Croce talks about Rocksteady Disco, Detroit & Chicago, his favourite studio tips and he also drops LV Selectors Mix 59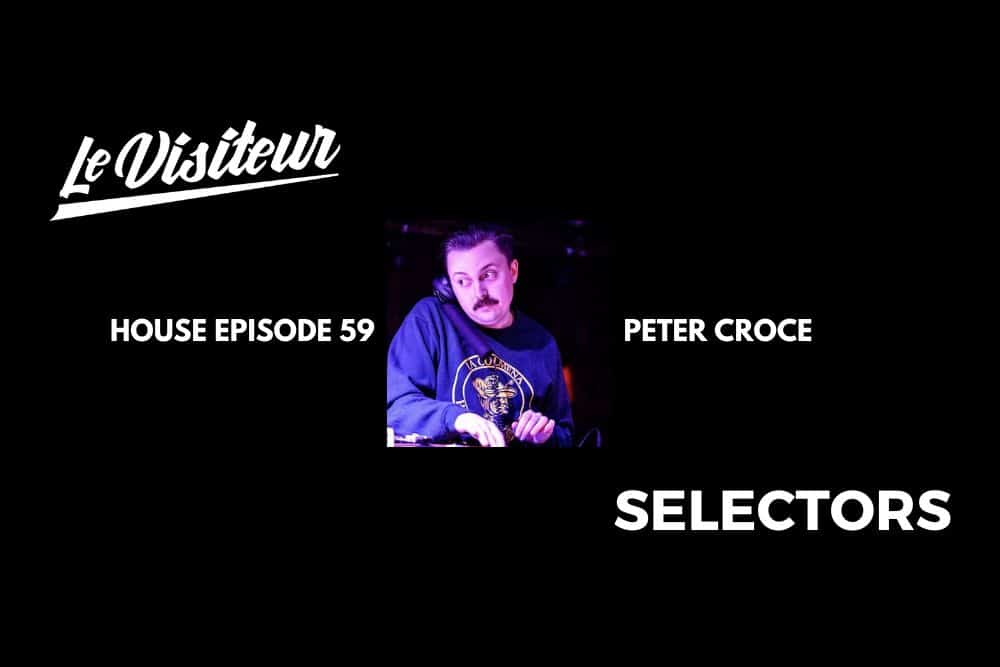 Detroit's Peter Croce, aka MR PC, is one of the stand-out DJ's on the house and disco scene so it's an absolute pleasure for us to have him guest on our Selectors series today. He's an artist whose own releases always have that added touch of class and originality that we strive to share and play here at Le Visiteur. He is also the head behind the brilliant Rocksteady Disco label which has delivered a steady stream of top class releases from the likes of Sol Power All-Stars, Blair French, Jaco Matthews, Eddie Logix, JKriv and of course Peter himself.
Now the label is back with a brilliant four track V/A EP 'Remixes Rarities & VIPs Vol 2' featuring Moonlighter, Sol Power All-Stars, Eddie Logix and Nois Land with Igor B, Dazzle Drums and Blair French on remix duties. We've had a sneak peak and it's a very special EP indeed. From deep euphoric percussive house via Latin carnival jams, a peak time percussion bomb and a deep Balearic gem it's an EP overflowing with quality which will fly out of the door.
You can grab the EP via: https://www.juno.co.uk/products/moonlighter-sol-remixes-rarities-vips-vol-2/881908-01/
To celebrate the release we spoke to Peter about the label and his own career, he also sent us over this brilliant mix recorded live at the legendary Movement festival in Detroit. It's everything that we love about Peter's work, unerringly cool and packed with dancefloor nous. This is exactly how it should be done. Please give it a share over on Soundcloud and help us spread the love x
Peter Croce photo by: https://www.instagram.com/lizzgrams/
Talking to Peter Croce
Hi there Peter
Great to speak to you today.
So how did you first get involved in the music scene, was there lots of music around you in your childhood?
Hey John, great to speak with you too.
I am fortunate to have grown up in a really musical household. My parents gave me a Fisher Price cassette player when I was 4-5 years old, and I remember I had a few tapes for it. My dad was a professional drummer and a big hard rock, jazz fusion, progressive rock, new age, and even ska and reggae head. My mom has a great voice, great rhythm, and great taste, mostly when it comes to electro funk and the like. So my parents introduced me to Yes, Rush, Jean-Luc Ponty, Rick James, The Time, and I remember them playing other classics like The Art Of Noise and Pat Metheny.
When I was 10 years old my dad thought it was a good idea for me to start playing an instrument. We already had a Ludwig Vistalite drum kit set up in the house, but I was more interested in bass or guitar. One day we were listening to "Xanadu" by Rush, and Geddy Lee's bassline and tone hit me over the head so hard that I decided on bass right there. I later taught myself guitar, as well as a little mandolin and banjo. I played in my high school's jazz big band ensemble and a jazz quartet that actually helped make a little spending money in high school. I started DJ'ing later in college, although I was collecting a lot of music my whole life.
What would you have been listening to back then?
In high school I remember playing Black Sabbath's "Children Of The Grave" in the car with my dad, and telling him it was my favorite Sabbath song. It was a bit of a mind meld because he said when he was 17 "Children Of The Grave" was his favorite Sabbath song too. The fruit doesn't fall too far from the tree!
What was one of your most influential moments when you were really starting to get into music to make you decide to do it as a career?
When I was in graduate school to get my Masters Of Social Work my bank account was drying up around the same time that I was getting more and more gig offers– this was late 2017. I said yes to most of them, and before I knew it I had 5-7 gigs a week. It was a solid combination of parties and background music gigs at various restaurants/hotels/wine bars, so I was playing out at least 22 hours a week. Looking back it was kind of nuts, but at the time it was awesome. The best part was that I got to play great music at all of them. Playing in spaces with crappy sound systems (sometimes with a delay between my mixer and the speakers) and no booth monitors will really teach you how to mix tight in your headphones. Anyway, when I started looking for a social work job I decided that I should figure out how much money I was making DJ'ing. It ended up being around the amount I'd make being a social worker, so I decided to double down on music and stick with it.
Have you had any mentors to help you along the way?
Jerome Derradji (Still Music / Past Due Recordings) has definitely been my biggest mentor over the years. David Armin-Parcells (owner of MotorCity Wine) has been really helpful too. Having a mentor is absolutely essential.
For our readers who haven't come across your releases before how would you describe your musical style in 2022?
Raw, melodic, funky, ecstatic, eclectic yet cohesive, life-affirming, and drawing from the best parts of DJ culture and genres from around the globe. I'm from Detroit and lived in Chicago so Deep House and Techno influence my sound of course, but I'm also very much informed by the original DJ culture of Jamaica and New York in the 1970s. And I try to be a student of music from around the world.
Please can you give us three tracks from your discography which you would say are quintessentially Peter Croce?
Peter Croce – Revival
This was the first original track I put out, and I think it was the first one to introduce me to folks outside of Detroit. This was one of those tracks that kind of just wrote themselves when I sat down to compose it. I always try to have a message in my music and DJ sets, and there's certainly a message in this one.
Peter Croce – Bufe Bufe
A lot of folks think this one is an edit or rework, but I played the bass and guitar on it. I play a lot of bass and guitar on my own and other peoples' tracks (including the forthcoming Nois Land track on the next Rocksteady Disco EP), and I tried to channel my inner Juju player on this one. I had a lot of fun sampling this drum and vox interlude and turning it into a bit of a stomper.
Dudu Tucci – Shakehands (Peter Croce Remix feat. Topher Horn)
So this is technically more of a rework than a remix since I didn't have the stems, but when Kiko Navarro approached me about being a part of his officially licensed Dudu Tucci remix project I knew I had to pick a special one. This is definitely much more on the Balearic end of my production style, and it's another one of those shuffly 12/8 joints that I like to make. I had to tap on one of my oldest and best friends Topher Horn for a keyboard solo to give it the cherry on top.
Detroit & Chicago
You are based in Detroit but also hold down a residency in Chicago. What would you say are the most unique points of the musical scene in each city right now?
There's an absolutely stunning amount of talent in both Detroit and Chicago right now, but we lack media outlets so they don't get as much due on the global stage as they deserve. There are so many amazing small parties in Detroit, and a ton of talent. I would say in general Chicago has a bit more going on in the "digger" scene (for lack of a better description), and Detroit has a lot more amazing venues to play. The Detroit label scene is incredible too thanks to Archer Record Pressing being in our backyard. DIY til we die!
Record Digger
You are a renowned digger, what are some of your favourite ever finds and just how big is the Peter Croce record collection?
That's high praise, John! My collection is around 3000, so nothing too crazy. But the Rocksteady Disco and to some extent the MotorCity Wine Recordings inventory lives at my house too, so there's a whole lot of records kicking around my not-so-large flat.
A lot of my favorite finds aren't very expensive or hyped at all. I've been making a point to upload some of them to the Rocksteady Disco YouTube channel. But here's some of my favorite finds…
Rapscallion – A Dis Yah Secret Friend
This one isn't even on YouTube, but if you like brukky groovers with big basslines and cheeky vocal chops then you'll like this one. I picked it up for a couple bucks at Gramaphone in Chicago.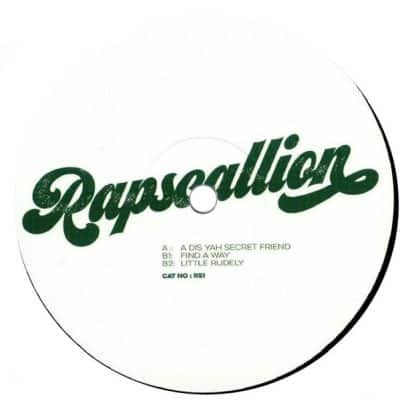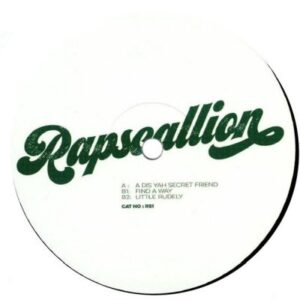 Alf Emil Eik – Joy
Norwegian jazz funk banger! Kind of has a Stanley Clarke vibe with shiny Scandinavian production. Had to import this one during COVID shipping madness, but it arrived safe and sound fortunately.
Jean-Luc Ponty – Savannah
People totally sleep on CD only releases. They can usually be had for cheap and the sound quality is always there. This is one of my Balearic secret weapons, I've even turned out an extra special dance floor at MotorCity Wine with it one night.
Your Studio
Please can you tell us about your studio. What is your production set up? What is your indispensable piece of equipment or plugin that you use for your sound and what is next on your studio shopping list?
My studio is barebones. I keep it mostly in the box via Ableton. I have an Arturia MIDI keyboard and a Focusrite soundcard for recording bass and guitar. I record records through my Condesa mixer. An all time favorite plugin is A1stereocontrol to help with mixing, but truth be told I find it to usually be better to just hire my buddy Pontchartrain to mix my productions for me. As far as GAS I should probably just pull the trigger on a Korg Minilogue after all these years of looking at it.
Favourite Studio Tips
Please can you give us your three favourite studio tips for up-and-coming producers?
Related to the previous question, don't be shy to hire someone else to mix your productions. Second, have a friend or a label boss or just some sort of executive producer to listen to your music so that they can tell you when it's finished when you're in that perpetual "it's not done" cycle. Third, you don't need lots of equipment to make great music. A lot of time the money spent on a baller synthesizer is better spent on piano lessons or music theory classes.
Rocksteady Disco
You are also behind the Rocksteady Disco label, what led you to set up the label?
Circa 2013 and 2014 I was DJ'ing a lot and being sent a lot of great unreleased music. I thought it would be great to set up a label to showcase the sounds that I love, and David A-P gave me the quick and dirty explanation on how to press records at Archer and get them distributed. So instead of paying attention in grad school classes I was coordinating with Crosstalk International (RIP) to get records sent around the world.
Which labels inspired you for how you wanted it to sound and for the records to look visually when you were setting it up?
Truth be told it took me a few releases to establish a solid identity around the label. I'd say we really hit our stride with the RSD005-006-007 triple punch. Visually I was thinking about how I wanted the records to look when they were in bins at record stores. Most of our releases have all the information on the A-side with a bit of artwork on the B-side because I prefer to see the text info when digging at a record store. Our art coalesced when Gino and Blair got involved with making our artwork, although I tapped in Sandra Leidecker for our JKriv release because I loved her work with Lumberjacks In Hell. All of our edit records are stamped white labels, which I first saw Gay Marvine and The Fantasy do.
What are some of your favourite Rocksteady Disco releases that you have put out to date?
Without a doubt the one I'm most proud of is Blair French's The Art Of Us LP. It's our first and only LP, and new things reveal themselves in that magnum opus with every listen. I played and wrote basslines for a couple songs, and the record features a huge host of other featured artists including John Arnold, Paul Randolph, Pathe Jassi, and many more.
It was a huge labor of love, and we anticipated a big tour around it in 2020 until COVID hit. So it was a bit of a gut punch when it was released and kind of simmered instead of popped off, but it has ended up selling really well and turning a lot of people onto Blair and the label. And regardless of sales figures it's an absolute classic timeless record that I think people will talk about for years and years and years to come.
Eddie Logix's Placebo Palace is another favorite just because of how unique it is from start to finish. Every track has brilliant understated production and can turn out a dance floor. Eddie is the ultimate badman. When Atjazz sent back the masters for it he said, "WTF is this? It's really rather brilliant…" Doesn't get much better than that.
Sol Power All-Stars's Distant Dawn rounds out my list. I was a huge fan of Sol Power before they approached me about putting out a record. The new friendships I've been able to make thanks to running a record label has been amazing. And I mean have you listened to "Cocoyer" from that EP? That track is unbelievably hard. We have a super special project from Sol Power All-Stars coming out later this year too so keep your ears peeled for that.
What would you each say is your proudest label moment to date?
There have been a couple times when we've sold out of the record before the release date, so I have to have Archer press more before I even go pick them up from the plant. It's not about selling a ton of records of course, but our label is pretty unique sonically. There's some records we've put out that I think should sell 1000 off the rip with no questions asked that kind of flop. Then there's other records that I think will only sell 300 that end up selling 800. But when the pre-sales surpass the original pressing amount then you know you're onto something.
You have a brand new V/A EP out right now, what can you tell us about that?
Remixes, Rarities, & VIPs Vol. 2 is our next EP, and has been a long time coming. These releases are always a family affair, bringing together our friends from around the world musically. From the one sheet I so delicately crafted: "Ontario-based Igor B leads the release with a drum and sub bass heavy dance floor reimagining of Moonlighter's iconic "Give Us Rain (Ah Mila)". Blair French picks up where Igor left off, channeling his inner King Sunny Ade for his remix of Sol Power All-Star's "Every Time You Move". He taps in Jazzanova's Paul Randolph for electric bass duties, dubs out Frank Martin's (Elcados, Shina Peters, Tyna Onwudiwem, and many more) guitar, and extends DC-based Besufekad Tadesse's baritone sax solo for afro dance floor bliss. The flip side goes even deeper, with Tokyo-based Dazzle Drums giving Eddie Logix's "Sunday Palaver" the hi-fi Afro Tech treatment, perfect for those dingy after hours parties. The release closes with Eddie Logix's reinterpretation of Nois Land's cult classic "Big Kahuna", reimagining it in a balearic-esque disco-not-disco mid-tempo stomper that highlights Peter Croce's electric guitar performance." But more candidly, some of these remixes have been done for a couple years and some were finished right before the release. Fortunately I think the songs are pretty timeless, so we didn't rush to put it out until it was something super special.
What are your plans for the label over the next 12 Months?
As I mentioned above the next release after Remixes, Rarities, & VIPs Vol. 2 is from Sol Power All-Stars. It's entitled Nyah-Rock and is a cover record of Cymande joints. I don't want to oversell it but I will say I haven't been so excited for a new release in a very very long time. The Sol Power cats are over-the-top talented, and the release is incredibly special and sure to turn out any dance floor. There will be a follow up EP from Eddie Logix at some point as well, and a gospel-ish house banger EP from Heidy P featuring a Pontchartrain remix as well. And who knows maybe I'll take my own advice and finish the EP I've been sitting on for years.
Selectors Mix
You have sent a mix in for our Selectors series, what can you tell us about the mix and what are some of the key tracks for you?
This mix was recorded live at Movement Electronic Music Festival 2022 in Detroit back in May. It was the first time I played the festival, and I wanted it to be a bit of a showcase for folks who might not have heard me play before since Movement attracts such a diverse and varied crowd. My set time was at 4 PM right on the Detroit riverfront under old growth oak and maple trees while the sun shined. I wanted to do my thing– a little house, a little techno, a little Balearic, a little global, and a few slow burners to end the set. Given that this was the first Movement in 2 years because of COVID I wanted to start the set with something a little uplifting, via Conclave's gorgeous cover of "Sunny". Simbad's remix of "Spirits Up Above" by José James gave me crazy goosebumps while playing it at the festival (truth be told it always gives me goosebumps). Earnest & Just's edit of J Moss's "Psalms 150" went over a treat too– had to hit 'em with a little gospel especially on a Sunday.
What else can we expect from Peter Croce in 2022?
I just put out an edit record on the new Italian Edits Collection label, distributed through Juno. I also just put out an edit of Milton Wright that I made for Movement Festival on the Rocksteady Disco Bandcamp. I'm booked for some great parties in Madison, Wisconsin; Lexington, Kentucky; possibly Louisville, Kentucky; Grand Rapids, Michigan; Chicago, Illinois; and New York City in addition to my Detroit residencies at MotorCity Wine and Temple Bar as well.
Day out Detroit
And finally, please can you give us 4 tips for a great day out in Detroit?. A place to buy records, a place to eat, a place to drink and a place to dance.
Start your day with coffee and a bagel sandwich at James Oliver in Corktown before heading over to People's or Detroit Threads for a dig. Boogie on over to Paramita for a glass of Michigan wine and another quick dig before hitting the tasting menu at Freya. Then get over to MotorCity Wine for a dance and more libations before having a 2:30 AM coney dog and loose burger at Duly's. Bonus points if you ride your bike to all of these spots.
For more info on Peter Croce please check:
Peter Croce Facebook: https://www.facebook.com/petercroce
Peter Croce Soundcloud: https://soundcloud.com/petercroce
Peter Croce Instagram: https://www.instagram.com/petercroce_rsd/
Rocksteady Disco Facebook: https://www.facebook.com/rocksteadydisco
Rocksteady Disco Soundcloud: https://soundcloud.com/rocksteadydisco
Rocksteady Disco Instagram: https://www.instagram.com/rocksteadydisco/
Rocksteady Disco Bandcamp: https://rocksteadydisco.bandcamp.com/
Love this? Check out more from Rocksteady Disco HERE
Like what you hear? To help support LV Online buy us a coffee via Ko-FI. Click HERE
Tags:
detroit
,
peter croce
,
Rocksteady Disco