Alma Negra Talk About The Zouk Combat EP, Playing Live, Heist Recordings And Their Widespread Musical Influences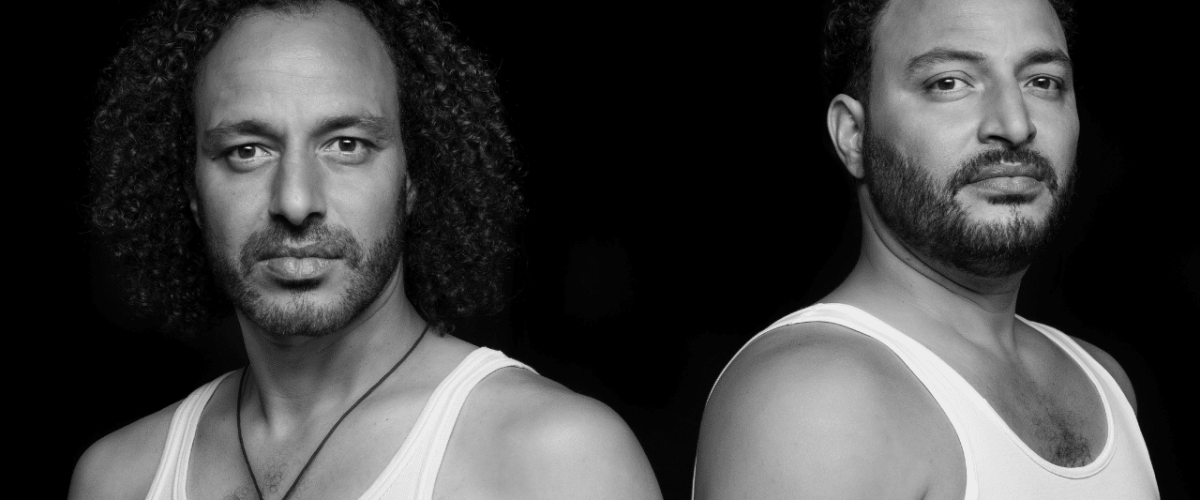 Alma Negra Talk About The Zouk Combat EP, Playing Live, Heist Recordings And Their Widespread Musical Influences
Like what you hear? To help support LV Online buy us a coffee via Ko-FI. Click HERE
An Interview with the Insider for Le Visiteur
Our love for Alma Negra is well documented, their world take on electronic music has seen them win a legion of fans including everyone at LV HQ. Our first dalliance with Alma Negra came when they dropped the excellent Electrocaïne Session #083 mix way back in 2017 and we have been keen followers of their work ever since, watching them build a rock solid reputation with their releases for among other labels Heist and Lumberjacks in Hell as well as on their own label. Coming out of the last 18 months worth of lockdowns in a seriously positive fashion this week they have the Zouk Combat EP landing on their Alma Negra imprint this week and it's another head turner of a release featuring three hot originals and a quality remix by another LV fav Bosq. You can check one of the tracks from the EP Sosso below and grab the EP via their bandcamp: https://almanegramusic.bandcamp.com/album/zouk-combat
To celebrate the release they put together a rather brilliant mixtape for us you can get more info on the mix including the full track list and some more chat with Alma Negra about their favourite mixes HERE. They also had a long chat to the insider about their musical background, their DJ and live set ups and who they would love to work with.
Thank you for taking the time to talk to us today! 
How is the mood in Basel right now? Are clubs and bars open? Have festivals happened this summer?
In Basel everything has gradually opened up since the summer. Festivals have also taken place but reduced and of course with a certificate.
How did you all manage to stay musically motivated and connected during the lockdown time?
We spent a lot of time in the studio, the new EP was created in lockdown along with some other music we're working on. We have also worked on ourselves and improved our production skills. Of course, we missed the gigs for a long time, which was also difficult.
Basel looks like a beautiful city. Did you all meet there initially?
Yes Basel is a nice, a cute city but sometimes a bit too small.
What drew you all to the city?
We all grew up in Basel.
How is the music scene in Basel – Where's the place to go if we visit to hear underground house music?
The music scene in Basel is small and manageable. The great thing is that musicians and DJs with different musical backgrounds know each other. Techno, house, rare groove, vinyl diggers, jazz musicians, etc.
Check out: https://www.rouine.ch/night
I know that Dersu and Diego Figueira are from Cabo Verde and Mario Robles is originally from Spain. What brought you all together initially?

Basel is small, and it was only a matter of time before you ran into each other. The common love for transatlantic rhythms and records was the basis for everything that came later.
I guess your ears for music and passion must have come to you a long way back, as not only are you a competent DJs and producers, but you're also multi musicians. What are the instruments that you all play?
We play percussion, guitar, and love to experiment with different synthesizers and modular.
Are you all trained musicians? What is your history as musicians pre–Alma Negra?
We don't have any musical training; we've just always listened to a lot of music and were on the road as DJs before Alma Negra.
Who were the artist you were into growing up?
We all grew up listening to a lot of music, from salsa, reggae, afrobeat to funk, disco, and soul.
Feres Dejean
Fela Kuti
Irakere
Boogie Down Productions
The musical influences across Alma Negra are wide. What are the parts that make the rich tapestry of sound that is Alma Negra? What are these geographical influences specially, where are they from?

We were all interested in many different genres since we were young. We remember that in our early years we offended people because we didn't just want to listen to hip hop hahaha. While Mario dealt with electronic music at an early age, Dersu and Diego listened to music from Africa, South America, and the Caribbean.
People like to put things in a box / a genre. Where would you say you fit?
Nudisco, Afrohouse, Balearic, Deephouse, Afrobeat
Jus Ed once told me how much he digs you and that you're from the same place. Cabo Verde sounds like a very special place. Lying just west of Senegal, would you say the sounds of Senegal have brushed off on Cabo Verde?
Cabo Verde has always been a melting pot of cultures. Traditional Cape Verdean Rhythms such as Batuk and Funana first emerged on the islands. Due to the Portuguese colonization, today's Cape Verdean music shows more parallels to Angolan and Brazilian music. In fact, there is not much influence of Senegalese music.
The name Alma Negra is kinda dark in translation. What's the story on that for you?
Alma Negra means black soul. We are Swiss with a migration background; the name refers to us as Europeans with an affinity for black music. Our music has positive vibe and has nothing to do with dark thoughts.
Who are the artists past and present who inspire the sound of Alma Negra today?
Quincy Jones, Jon Hassle, Azymuth, Kerry Chandler, Kuniyuki.
Azymuth
Jon Hassel
Kuniyuki
I understand you are big collectors. Who has the biggest collection out of all of you?
The question should be who has the best collection hahaha. We are all collecting records and we can safely say that we have too many.
What were the last few records that you bought?
Diego

Dersu
Mario
Do you have a special record shop you like to go and search for precious gems in Basel?
Plattfon is a nice Vinyl Shop in Basel. Check it here: https://plattfon.ch/
When you DJ, how do you play this with three of you? Who takes the lead?
Dersu and Diego are the DJs and make all the Dj Sets back-to-back. Check them in action here: https://www.instagram.com/p/CUe1nSWN3Ti/?utm_source=ig_web_copy_link
As a live collective – what parts do you all play in this?
Mario is the lead for the live show and plays Synths/Modular. He prepares the live show with talented (Jazz) musicians from different backgrounds. The current live band consists of drums, percussion, keyboard / Rhodes, synth / modular and electric guitar. Dj duo and band work independently of each other.
Check them here: https://www.instagram.com/p/CTwzA0vDALW/?utm_source=ig_web_copy_link
Do you bring on other musicians in the live?
Yes, our current musicians are Luca Glausen (Drums), Cedric Vogel (Keys) Jose Braide (2nd Keys), Alberto Garcia (Percussion), Sandro Corbat (E-Guitar).
Your first release was on London's Sofrito right? Tell us a little about that?
In 2013 we made several edits from old Cape Verdean records. Sofrito was our favorite label at the time and showed it to Hugo Mendez, who was enthusiastic.
With your global sound, it's not surprising that Gilles Peterson is a big fan. Have you been asked to play at the WWFM festival yet?
Not yet, but we would love to play in Sète once.
I get the feeling you enjoy playing at festivals. What is it about the festival vibe that works so well for AM?
Because of the Summer Vibe in our music…
You have collaborated with the brilliant Glenn Astro, with Bambounou and Le Sucre's James Stewart. Tell us about the Glenn Astro collab a little?
Glenn Astro and Max Greaf are two very inspiring contemporary producers. When we were looking for names for the remix record, we thought Glenn Astro would go well with it.
You've had a few releases now on Heist. How did that relationship begin?
We did in fact three records on Heist and it was always great to work with them. At the beginning we started doing edits and they used to play our very first records. They reached out to us, and we met them also in person on several occasions and the connection was definitely there.
Heist Recordings are a super solid label to release on. Why do you think there are so good at what they do? Are you planning something more with Lars & Maarten?
They have a good feel for music and see the potential of artists who may not have been given a larger platform yet. The work process for an EP on Heist is completely professional and very pleasant. We would always like to collaborate with Lars and Maarten even if nothing concrete is planned at the moment.
Great to see you bring Ben Woods aka Bosq onboard this new EP. He's an incredibly good 'fit' for AN's style of production. How did this happen?
We've always played Bosq's songs and he's an amazing remixer and it might just be a matter of time before we got to work together. We are very happy with the remix and, as expected, the collaboration was very pleasant.
Are there any other artists that you would like to collaborate with?
We are a big fan of Bruno Patchworks (Voilaaa Soundsystem) and are interested to work with the singer of Professor Wouassa.
What other releases do you have in the pipeline?
At the moment we are concentrating on our own label. We have almost all the EPs ready for the next year and in between we will release singles with the live band recordings.
Have you got some nice gigs lined up for the coming year?
Yes, we have but nothing confirmed yet. We hope that we can do all gigs that were cancelled in 2019 and many more!
Are we going to be welcoming your live act to the UK soon?
We had to cancel a Live Gig at Jazz Cafe in 2019 – I'm sure that we will be in UK next year.
It's a pleasure to learn more about you. Wishing you all the very best with excellent new EP.
Thank You!!
Alma Negra release their 'Zouk Combat EP' on their own Alma Negra Recordings on 15th October.
Grab Alma Negra's the EP from: https://almanegramusic.bandcamp.com/album/zouk-combat
For more info check:
Alma Negra Facebook: https://www.facebook.com/almanegramusic/
Alma Negra Soundcloud: https://soundcloud.com/almanegramusic
Alma Negra Instagram: https://www.instagram.com/almanegramusic/
Alma Negra Bandcamp: https://almanegramusic.bandcamp.com/
Alma Negra Youtube: https://www.youtube.com/channel/UCV5W0i18BuEDh_skaC-dCYA
Tags:
Alma Negra