LV Premier – DJ Spen & Soulfuledge – Goin Home (To See My Savior) (Kerri Chandler Instrumental)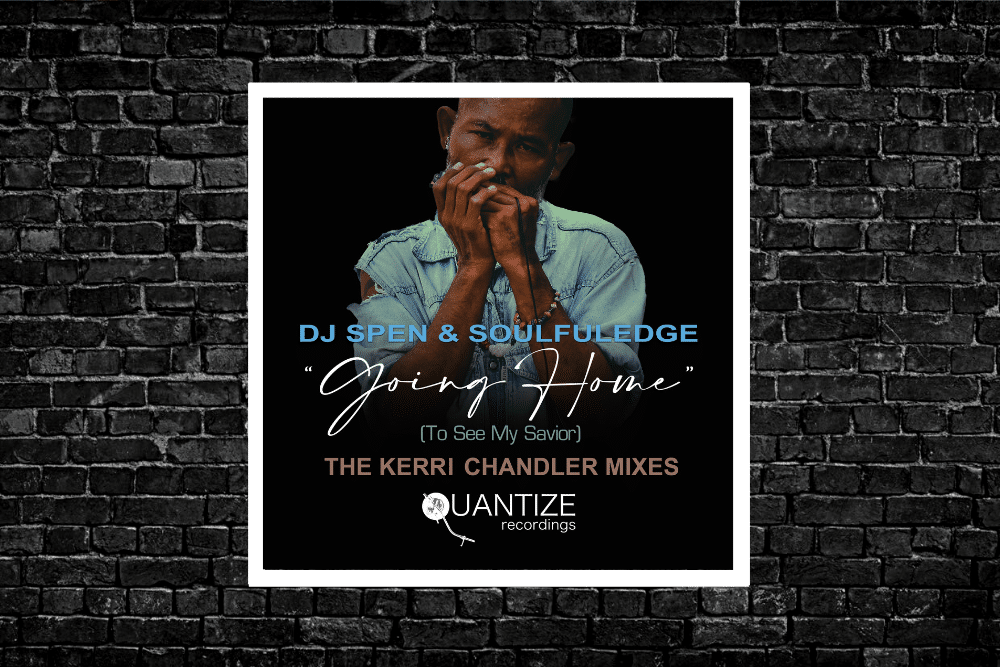 LV Premier – DJ Spen & Soulfuledge – Goin Home (To See My Savior) (Kerri Chandler Instrumental)
Like what you hear? To help support LV Online buy us a coffee via Ko-FI. Click HERE
Following on from his lauded and much loved album Soulful Storm DJ Spen has just announced his next project, Eye of the Storm, a full remix album where some of the most outstanding electronic artists out there remix tracks from Soulful Storm.
To get us all a little over excited for the new album Quantize are releasing Kerri Chandler's outstanding remix of Goin Home this week and as you would expect it's a must have for house lovers.
A collaboration with Soulfuledge which also features the vocal talents of Dog Day Midnight and Mom Honey Goin Home lands in Vocal, Dubstrumental and Instrumental versions. A combination of bubbly bluesy harmonica led electronica it brings to mind a combination of St Germain's Alabama Blues and Masters At Work's Hillbilly Song but with Kerri's soulful edginess.
A great fun release with some stellar remixes from Kerri Chandler.
Grab it from: https://www.traxsource.com/title/1687219/goin-home-to-see-my-savior-the-kerri-chandler-remix
For more info check:
DJ Spen Facebook: https://www.facebook.com/djspen/
DJ Spen Soundcloud: https://soundcloud.com/djspen
DJ Spen Instagram: https://www.instagram.com/dj_spen/
DJ Spen Twitter: https://twitter.com/originalDjSpen
Soulfuledge Facebook: https://www.facebook.com/soulfuledge/
Soulfuledge Soundcloud: https://soundcloud.com/soulfuledge
Soulfuledge Instagram: https://www.instagram.com/soulfuledge/
Soulfuledge Twitter: https://twitter.com/soulfuledge
Kerri Chandler Facebook: https://www.facebook.com/KerriChandlerOfficial
Kerri Chandler Soundcloud: https://soundcloud.com/kerri-chandler
Kerri Chandler Instagram: https://www.instagram.com/kerrichandler/
Kerri Chandler Twitter: https://twitter.com/KerriChandler
Quantize WWW: http://www.quantizerecordings.com
Quantize Facebook: https://www.facebook.com/QuantizeRecordings/
Quantize Recordings Soundcloud: https://soundcloud.com/quantize-recordings
Quantize Instagram: https://www.instagram.com/quantizerecordings/
Tags:
dj spen
,
HOUSE
,
kerri chandler
,
Quantize Recordings
,
Soulfuledge