LV Premier – Platinum City Feat Suki Soul – Time For Change (Mark Brickman Remix) [Midnight Riot]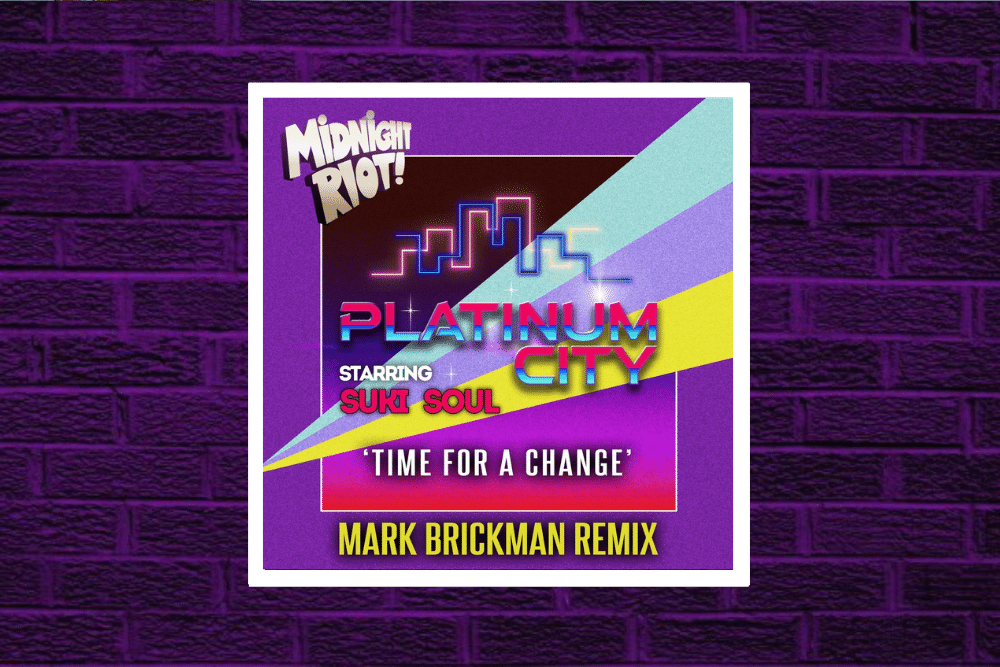 LV Premier – Platinum City Feat Suki Soul – Time For Change (Mark Brickman Remix) [Midnight Riot]
Like what you hear? To help support LV Online buy us a coffee via Ko-FI. Click HERE
Platinum City have been absolutely on fire with their recent releases. Nothing But The Music, Rise and Holy Spirit have all peppered the top reaches of the major download sites and picked up stellar DJ and radio support across the globe from a who's who of DJ royalty. They are very much a production team on the move.
Their latest release see's serial chart topper, Miami's Mark Brickman, taking on the remix duties for their ridiculously smooth track Time For A Change. The original mix landed back in July featuring a dynamite vocal from Suki Soul and picked up big support from Dr Packer and The Reflex amongst many others.
Mark has delivered an absolute scorcher of a remix here. Upping the tempo and energy levels all the way to peak time, he's delivered a perfect re-take on the track keeping everything that was brilliant about the original and adding in that little bit extra which will see this one go onto very big things indeed. Some tracks just stand the test of time and this one has that longevity written all over it.
A big yes to this one from us.
Grab Marks' remix of Time for a Change as a Traxsource exclusive now: https://www.traxsource.com/track/9244118/time-for-a-change-dj-mark-brickman-remix
For more info check:
Platinum City Facebook: https://www.facebook.com/Platinum-City-111789567249323/
Jaegerossa Soundcloud: https://soundcloud.com/phil-rose-1973
Suki Soul Facebook: https://www.facebook.com/SukiSoul
Suki Soul Instagram: https://www.instagram.com/sukisoulsinger/
Suki Soul Twitter: https://twitter.com/SukiSoulSinger
Mark Brickman Facebook: https://www.facebook.com/djmarkbrickman/
Mark Brickman Soundcloud: https://soundcloud.com/rambunktious
Mark Brickman Instagram: https://www.instagram.com/djmarkbrickman
Midnight Riot Facebook: https://www.facebook.com/MidnightRiotRecords/
Midnight Riot Soundcloud: https://soundcloud.com/midnight-riot-records
Midnight Riot Instagram: https://www.instagram.com/midnightriotrecords/
Midnight Riot Twitter: https://twitter.com/MidnightRiotRec
Tags:
disco house
,
Mark Brickman
,
Midnight Riot
,
Platinum City