Moment Cinetique's Monthly Spins – October 2021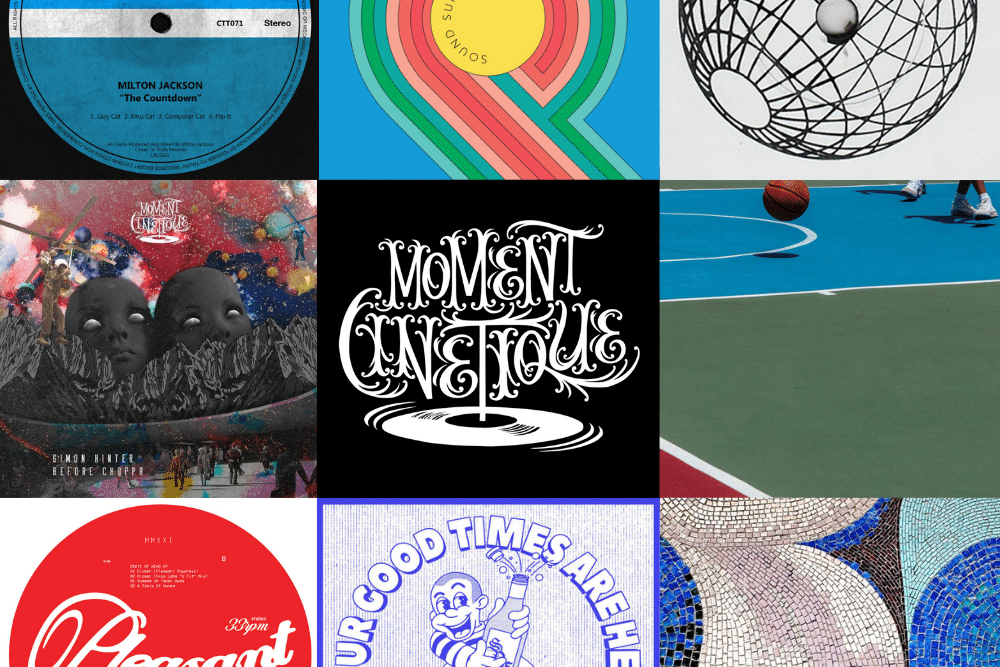 Moment Cinetique's Monthly Spins – October 2021
Like what you hear? To help support LV Online buy us a coffee via Ko-FI. Click HERE
Moment Cinetique's Monthly Spins has easily become one of most loved columns on Le Visiteur. Curated by Dave Platts the man behind the brilliant Moment Cinetique label, which you can check out here: https://momentcinetique.bandcamp.com/, it's a column which has built month on month since it's launch into a sublime collection of underground house music.
Dave takes much care an attention bringing only the finest releases to our attention and as such I always sit up and take notice when the column lands the digital inbox and head straight over to my favourite download sites to fill up my crates. I would highly recommend that you do too. Check out all the previous Moment Cinetique columns HERE
Moment Cinetique have a seriously brilliant EP out this month with Simon Hinter, which you can check below.
Now time to hand you over for:
Moment Cinetique's Monthly Spins
Artist: Simon Hinter
Track: Choppa
Release: Before Choppa EP
Label: Moment Cinetique
As per usual I'm starting our reviews by shamelessly promoting one of our own releases, we are having a break from releasing for a while now though so you'll be spared from our sales pitch next month. You should however definitely grab a copy of Simon's debut EP with ourselves, he's a producer that's made great strides in the last couple of years with his releases on labels including Freerange, Madhouse and Quintessentials, plus his track "Wanna Make Love" was recently featured on Disclosure's contribution to the DJ Kicks series. On this EP he showcases several sides of his production style with "Choppa" combing rich strings punctuated with heavy bass accents, "Before" is a heavily-supported, relentless jacking disco number and "Classic Route" is a whimsically meandering piece of lo-fi deepness.
Beatport: https://www.beatport.com/release/before-choppa/3495417
Artist: Kassian
Track: If You Want Me
Release: Kassian Versions 002
Label: Kassian Versions
Back in 2019, when Kassian were just a burgeoning duo with a couple of releases, they self-released the first edition of Kassian Versions which went on to be one of the biggest sellers of that year. Even though Joe & Warren have now moved their style away from the more sample-led and deep styles they've returned for part 2 of Versions with a couple of disco house tracks that stand above the plethora of edits knocking around out there. If You Want Me gets my vote of the two tracks simply for the nagging synth bassline after the final break which takes the track to another level. A quality release that's probably going to sell out pretty quickly so make sure you grab a copy early doors.
Phonica: https://www.phonicarecords.com/product/kassian-kassian-versions-002-pre-order-kassian-versions/175988
Artist: Will Buck & Tilman
Track: Closer (Pleasant Powermix)
Release: State of Mind EP
Label: Pleasant Systems
Tilman brings in Will Buck to join him on the second release from his new label Pleasant Systems after his solo release 'Highwayman" kicked off his new outlet. The three original tracks of the EP are straight-up, club ready tracks with a throw back to the driving club sounds of the 90s. The original mix of Closer is my personal favourite, it's a simple yet very effective club weapon, but it's closely followed by Italian producer Nico Lahs remix which drags down the BPM for a sultry, deeper than deep reworking.
Bandcamp: https://pleasantsystems.bandcamp.com/album/state-of-mind
Artist: Felipe Gordon
Track: Highly Corrosive Acid
Release: Highly Conductive Rhythms EP
Label: Heist
Felipe's profile seems to have gone stratospheric over the last twelve months, and deservedly so. This year alone he's released a highly-celebrated album plus a couple of EPs on Shall Not Fade, re-worked the great and good for Local Talk and this week dropped his first EP on Heist whilst headlining his own show over in Paris at Djoon. "Highly Smooth Tone" is typically Felipe with smoky Brass over a simple keys lick and "Highly Deep and Conductive" showcases a hypnotic snare percussion under a selection of beautifully deep analogue stabs and pads. Our favourite off the EP is "Highly Corrosive Acid" which is exactly what the title describes – a vintage clash of acid, drum machines and vocal stabs ideal for switching up a set.
Traxsource: https://www.traxsource.com/title/1673602/highly-conductive-rhythms-ep
Artist: Sound Support
Track: Arigator
Release: Méhari
Label: Lets Play House
Speaking of Heist Records, Lars Dales (one half of Dam Swindle) has teamed up with regular label contributor and keys extraordinary Lorenz Rhodes to form Sound Support and the results are pretty special. The new duo focuses on original musicianship instead of going down the sampling route of modern funk/disco house with Méhari sitting somewhere between Gaspard Augé of Justice and Keith Emerson (ask your dad, maybe your Grandad). The entire EP is impressive and a breath of fresh air but "Arigator" is probably the track that'll be most effective in a set.
Traxsource: https://www.traxsource.com/title/1667656/mehari
Artist: Donnie Moustaki
Track: So Berlin Bro
Release: No Signal EP
Label: Blaq Numbers // Cheesy Lovers 002
Another keys supremo is Berlin resident Donnie Moustaki who drops back in on one of my favourite labels Blaq Numbers for the second instalment of their Cheesy Lovers series. It's the usual affair from Donnie with variations of hip-hop (Leave Me Alone Universe could be a single in it's own right) and low-slung, Money $ex vibed house all crafted with some quality arrangement, sample manipulation and high level keys. Scissorwork jumps on the EP with a decent UKG edged remix but it's more straight cut "So Berlin Bro" and "Dad's Secret Tapes" that I'll be playing the most.
Bandcamp: https://blaqnumbers.bandcamp.com/album/donnie-moustaki-no-signal-ep-cheesylover002
Artist: Idan Hana
Track: Stam feat. Black Loops
Release: Dagi Doo EP
Label: Dirt Crew
Dirt Crew have showcased and debuted some of the biggest talents on the deep house scene over the years, with their style continually evolving and these days often taking a more experimental electronica diversion. Their new EP from LA based Idan Hana carries on in this direction with several tracks of intricate deep electronica but it's when uber-producer Black Loops gets involved on "Stam" that things really take off. Full of energy, groove and all kinds of infectious elements it's my favourite BL track for quite a while and maybe my favourite deep house track of this year.
Traxsource: https://www.traxsource.com/title/1669982/dagi-doo-ep
Artist: Laurence Guy
Track: Your Good Times Are Here
Release: Your Good Times Are Here EP
Label: Shall Not Fade
Laurence Guy returns for the fourth time to label overlords Shall Not Fade with a four track EP showcasing his talent for both the ambient and the dynamic. "I Know You Feel Sad" and "Mutual Disappointment is a Terrible Thing" live up to each of their names and would make a beautiful soundtrack to some post-party 7am, introspection, whilst "Yeh Good, You?" is a delightfully twisted concoction of acid and reversed elements. However for me it's the EPs looping and thumping title track, a reprise of Laurence's "Your Good Times Will Come" from 2020, which is the stand out track. It's a tough and euphoric slice of deeper house whose quality stands pretty tall over most tracks out there trying to achieve the same vibe at the moment.
Bandcamp: https://laurenceguy.bandcamp.com/album/your-good-times-are-here-ep
Artist: Milton Jackson
Track: Flip It
Release: The Countdown EP
Label: Closer To Truth
After seemingly laying low for the last couple of years, one of deep house's most consistent DJ/Producers Milton Jackson came bursting out the darkness last month, teaming up with long time collaborator Shur-I-Kan on Freerange for an EP that went straight on to many a playlist and chart. Thankfully we didn't have to wait quite as long again for his next EP as he steps out on Closer to Truth for the Countdown EP. Lazy, Emu and Computer Cat are all high quality cuts of club-ready, garage tinged deep house but my personal fav is "Flip It" which is a more stuttering, stripped back track ideal for folk to get their head down and have a serious groove to.
Beatport: https://www.beatport.com/release/the-countdown/3534916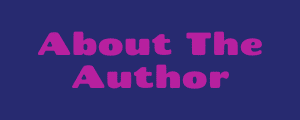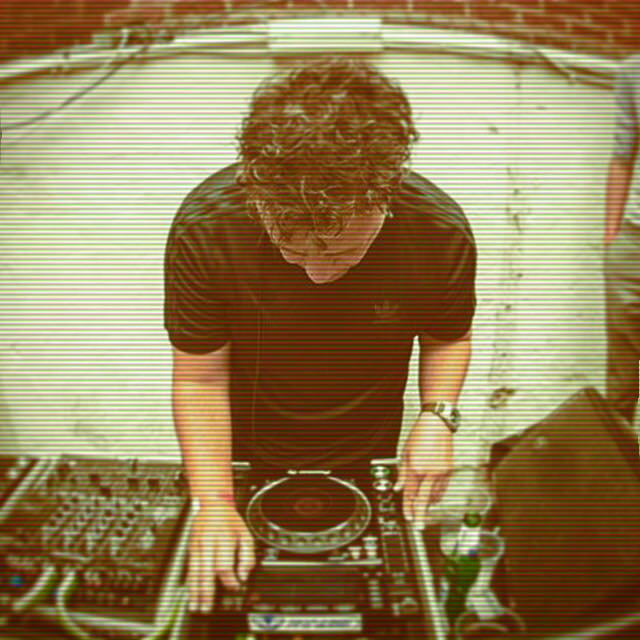 Dave Platts is a designer, DJ and producer and is behind the brilliant Sheffield based Deep/Disco/House label Moment Cinetique.
Moment Cinetique Facebook: https://www.facebook.com/momentcinetique/
Moment Cinetique Soundcloud: https://soundcloud.com/momentcinetique
Moment Cinetique Instagram: https://www.instagram.com/momentcinetique/
Moment Cinetique Twitter: https://twitter.com/momentcinetique
Moment Cinetique Bandcamp: https://momentcinetique.bandcamp.com/
Tags:
Blaq Numbers
,
Closer To Truth
,
Deep House
,
Donnie Moustaki
,
Drit Crew
,
felipe gordon
,
heist
,
idan Hana
,
Kassian
,
Laurence Guy
,
Let's Play House
,
Milton Jackson
,
Moment Cinetique
,
Pleasant Systems
,
Shall Not Fade
,
Simon Hinter
,
Sound Support
,
Tilman
,
Will Buck