Ground Plane Aerial Talks Champagne Test EP, Copenhagen And Culture Box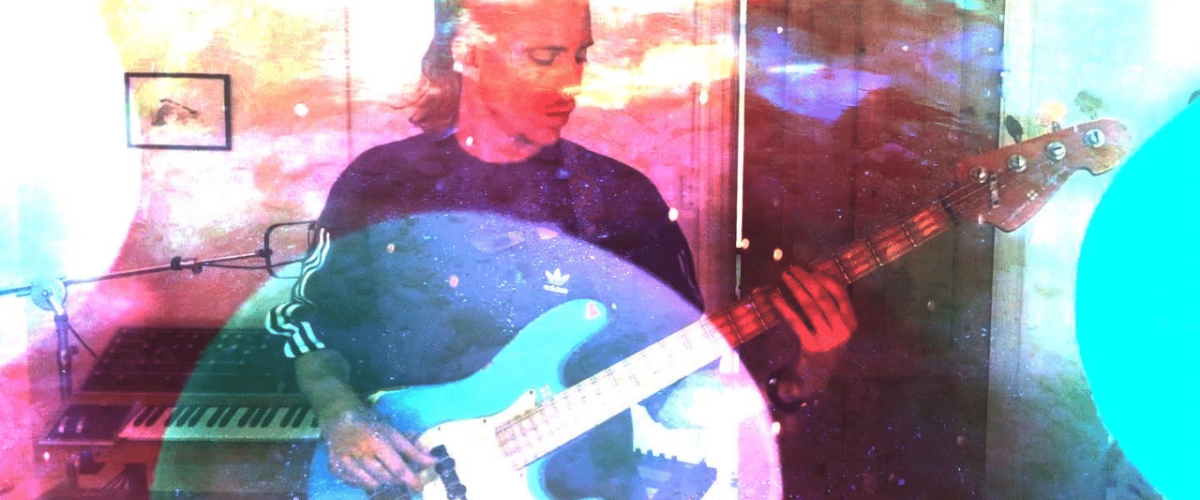 Ground Plane Aerial Talks Champagne Test EP, Copenhagen And Culture Box
Like what you hear? To help support LV Online buy us a coffee via Ko-FI. Click HERE
An interview with the Insider for Le Visiteur
We last spoke to Ground Plane Aerial when he released his brilliant Elusive Maneuvers EP. He's now
back
with the equally excellent Champagne Test EP.
He's a hugely talented multi instrumental who is very much putting his own take on electronic music. We are big fans here at Le Visiteur so we invited him back in for another quick chat with the Insider about his latest release and the music scene in Copenhagen where he is based.
Welcome back to Le Visiteur. Please introduce yourself to our new readers. 
Hi. Thanks for having me back again. For those who don't know me – My name is Theo. And when I make house music I go by Ground Plane Aerial. I've been making music for more than 15 years and I'm always on the search for the next groove to make my body move. Yours too hopefully:)
What have you been up to since we last talked? 
Since last time, I've been finishing the upcoming Ground Plane Aerial release on Theorama Records.  A lot of time and energy has been invested into this, and I'm very excited to share it with some dancefloors asap. The Copenhagen nightlife finally opened up in September, so I've been DJ'ing quite a bit. As well as working on some future releases.
Talk us through your new EP Champagne Test
Champagne Test is a particular practice where I would take a certain Danish house track from 2003 (anyone? :)) and use it as a reference track too measure my own mix against it. And in that way the Champagne test was invented. Why? Because Le Champagne is a banger. Both tracks were made after my debut live concert back in September, and they are very much fueled by my energy following that amazing experience. The reopening of the clubs and also a place for me to help earn a living it has been an anticipated welcome for sure. This project is about creating my personal dance music bits for people to enjoy wherever they prefer, and I feel these tracks show some diversity while still maintaining an edge that would make the floor move.
If someone wanted to get to know Ground Plane Aerial a little more what should we listen to?
I would head over to my Spotify account and check out the things there, there's not a lot yet but that is about to change. If you're curious you could also go check out Paxton Fettel for a bit of a history lesson. <3
To check out the Ground Plane Aerial Spotify Click HERE
Your hot tip for exciting artists coming up out of Copenhagen?
The BGM8S Collective is full of my friends and a lot of talented producers and DJs there.
Check out Tight Cherry for one of the most incredible DJ's I know personally. Her music for astral travel series is so wonderful, so check that out too.
Tight Cherry Soundcloud: https://soundcloud.com/tightcherry 
Upcoming acid queen Anna Logic is also doing something incredibly cool right now. A lot of things are popping up post lockdown, and I'm excited to see a renewed energy on the scene, especially from new upcoming artists.
Anna Logic Soundcloud: https://soundcloud.com/anna_logic_dj
What do you think are the ingredients to great record for you?
Great tracks first and foremost. Cool artwork helps too but its just a nice bonus. I think albums need a certain coherency, but with singles and such I approach the tracks individually most of the time, at least from a listening perspective. Sometimes I have my own small little concepts going on from my own side.
Your new 'Champagne Test EP' is for lovers of …
With a chance of being a bit all over the place I'd say if you like Funk, Jazz & House Music you might be into this. When it comes to comparing myself to other artists I think I am too close to the whole thing to actually have a say here. Other people might find it easier to determine what it reminds them of. Maybe you tell me? <3 

Where's the best place to listen to Champagne Test and should we be drinking champagne? 
I mean anything bubbly will go for sure. From there it's more of a personal taste question. I could do with less fancy for sure, however, I find there's something very satisfying about the word Champagne.
Where should we go to hang out and listen to great music in Copenhagen?
There are a few places to hang out if you wanna dance.  Culture Box, Jolene, Rust, Ved Siden Af. All with a flavour of their own.
Where can we catch you soon?
I'm playing at Culture Box November 26th alongside Cinthie, Telfort, Julie Reistad, Faro and Shatter Hands. First time I get to curate both floors for one night,  and I am sooo excited. This gig has been postponed ever since Covid came, so it's such a relief to finally get to hang out with all these people for a night of wonderful music.
Check out more about On Board at Culture Box here: https://www.facebook.com/events/579578233292559
For More Info Please Check:
Theorama Records Facebook: https://www.facebook.com/THEORAMARECORDS
Theorama Records Soundcloud: https://soundcloud.com/theoramarecords
Theorama Records Instagram: https://www.instagram.com/theoramarecords/
Theorama Records Bandcamp: https://theoramarecords.bandcamp.com/
Tags:
Ground Plane Aerial
,
Theorama Records