Alma Negra's Top 10 From Around the Globe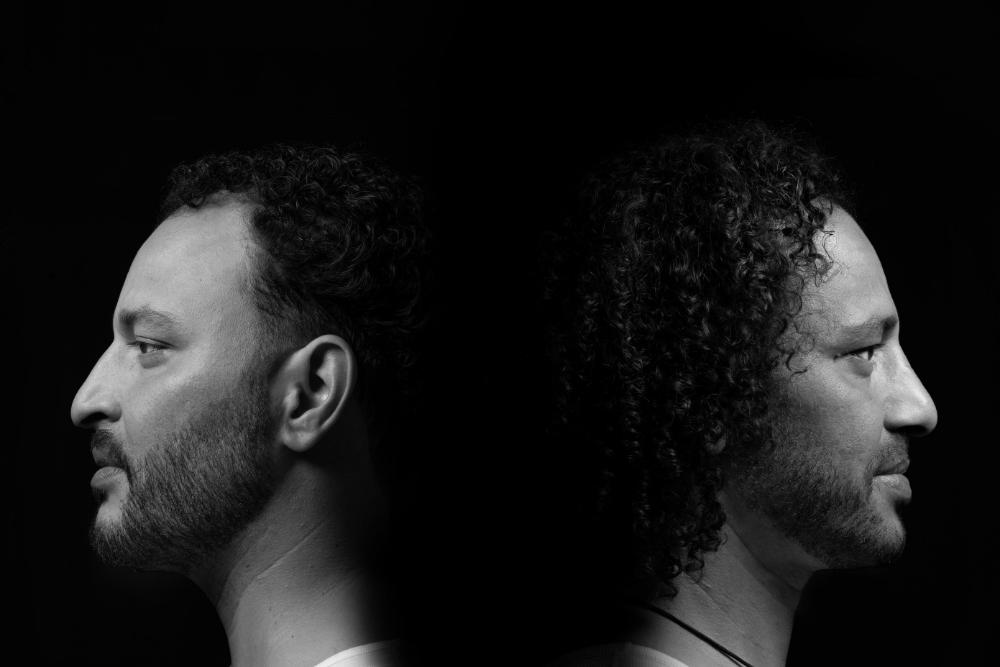 Alma Negra's Top 10 From Around the Globe
Alma Negra are an act who we have followed closely over the last couple of years. They have been regulars on some of our favourite labels including Heist and Lumberjacks In Hell as well as founding their own Alma Negra label. Their sound sees them combine a musical smorgasbord of diverse elements from across the globe. Instilled with colourful themes and instruments they have taken world music and fused it with a modern day club ethos and in doing so have created something magical.
Their latest release see's them back on Heist for a four track EP featuring three brand new tracks along with a Kuniyuki remix. Opener Dakar Disco is a real shining star of a track, a mid tempo bumper the drums are superb combining with funk fuelled guitar licks and some wonderful brass for an essential club jam.
Contra ups the ante on the energy levels, it's a percussion heavy afro track with spacey synths and hypnotic chants all mixed with some great atmospherics and claps which draw the listener straight towards the dancefloor.
Next up Japanese master Kuniyuki goes to work on Dakar Disco turning in a atmospheric cosmic monster, it's wonderfully rubber bass licks merge perfectly with the heavily reverbed brass and sweeping atmospherics for what is a truly fantastic piece of music.
Final track Back In Town is another high energy slice of afro-disco, packed with percussion and a looped up acid B-line it's another big club track, this one aimed firmly at the peak time.
You can grab the new EP via: https://heistrecordings.bandcamp.com/
To celebrate this brilliant release we asked Alma Negra to put together a Top 10 of tracks from across the globe which they have been featuring in their mixes and club sets. It's a wonderful list of all time and future classics.
1. Diskoking Burnhart Mc Koolski – Talking about Togetherness
This is a absolute tribal disco burner we played a lot and still play. The Percussion leads the track and can be played at every time in a set.
2. Shina Williams and his African Percussionists – Agboju Logun
Afro Disco perfection from Nigeria . Definitely one of our favorite tracks in the beginning of a club night.
3. Mehmet Aslan & Dario Rohrbach – Gazel
This track by our friends from Basel is a super nice Edit that works every time we play it.
4. Aksidan – Zaza (feat. Voukoum)
This is Gwo Ka Power from Guadeloupe . Its not an Edit. So all drums are Original. A Killer track.
5. Papa Wemba – La Vie est Belle.
Title track of the same named Movie from 1987. Uptempo Soukous Disco from Congo. So much pleasure and happiness in this track.
6. James Stewart – Cotounou (Club Mix).
This super nice track from our friend James Stewart is the perfect summer anthem.
7. Jose Marquez – Mali Blues.
It is a perfect Track, because it works in a organic and as well in an electronic set. We played it in almost every set since its release.
8. Amadou Balake – Massa Kamba (Ben Gomori Edit).
Another great Edit by Ben Gomori. The super smooth increase of the track is perfect for a longer transition. We play it a lot.
9. Joe Claussell – Makussa (Joaquin's personal unreleased Boiler Room Version)
Joe Claussell is one of our favorite producers. What an unbelievable mix of Afrobeat and House.
10. Kunijuki Takahashi – Dear African Sky
The Track came out in 2008 , but is still a such a wonderful piece of music. A real masterpiece.
Grab Alma Negra's Dakar Disco EP from: https://heistrecordings.bandcamp.com/
For more info check:
Alma Negra Facebook: https://www.facebook.com/almanegramusic/
Alma Negra Soundcloud: https://soundcloud.com/almanegramusic
Heist Facebook: https://www.facebook.com/HeistRecordings/
Heist Soundcloud: https://soundcloud.com/heistrecordings
Tags:
Alma Negra
,
Heist Recordings