As Ten City Releases 'Feel It Too' Le Visiteur Speaks To Byron Stingily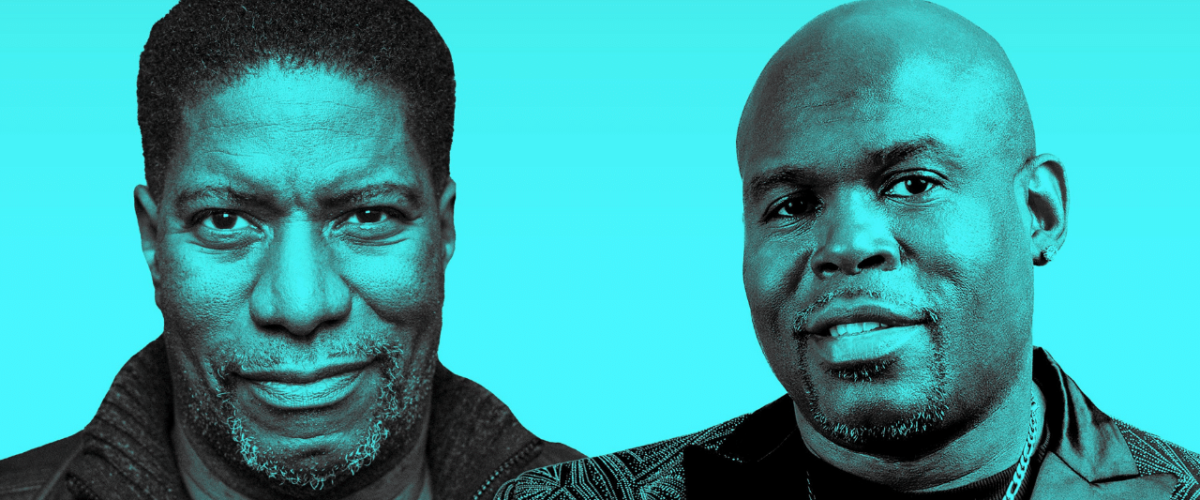 As Ten City Releases 'Feel It Too' Le Visiteur Speaks To Byron Stingily
Like what you hear? To help support LV Online buy us a coffee via Ko-FI. Click HERE
One of the bright spots of the last 12 months in the electronic music world has been the re-emergence of 80's and 90's US vocal house legends Ten City after two of the three original members Marshall Jefferson and Byron Stingily reformed to unleash a host of new material alongside some outstanding remixes of their classic tracks. All of this ahead of an album 'Judgment' landing in early summer with one of the biggest independent labels out there Ultra Music.
Their latest track Feel It Too has just arrived and it's another joyous slice of feel good house music spreading hope and positivity. It's the perfect release as the worlds starts to open up in the coming months. You can stream it and download it HERE.
We spoke to vocal legend Byron Stingily about the Ten City rebirth as well as some of the classic stories from their early years, the work for their new album and a couple of his most inspirational artists.
Hi there Byron
Many thanks for speaking to us today.
Going back to the very start, what was it like growing up in Chicago and when did you first start to get seriously interested in Music?
I feel in love with music upon hearing Michael Jackson sing in person as kid. The Jackson 5 performed around Chicago.
Can you each remember the first house record that you ever bought?
No Way Back Adonis on Trax Records
Where did you two first meet and what was the spark that led to the formation of Ten City?
We officially met at CRC studio, while I was recording a song titled Funny Love. Marshall liked the lyrics and melody, but did not like the music. He asked who wrote the lyrics, and said let's write together.
You signed not all that long after you first came together as Ten City to the mighty Atlantic Records, how did that come about?
Marshall had just released Move Your Body. I suggested we visit Major labels because I was sure we could land major deals with the success of that song.
For a relatively new group how difficult was it to persuade the label to let you record a full album?
We were on Atlantic for 18 months, and had sold about 200,000 singles before they decided to give us an album. The belief was that House music was based on singles and people would not buy a House Album.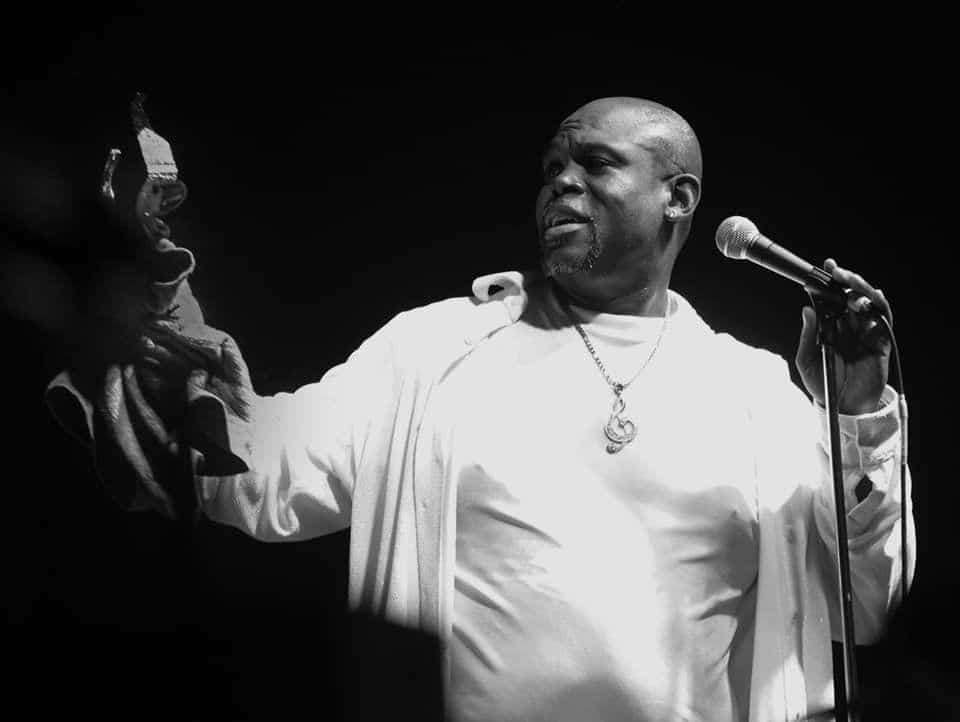 Byron Stingily
Featuring 'That's The Way Love Is' Is the LP 'Foundation' is now regarded as one of the most influential dance LP's of the 80's. When did you start to realise that you had created something really special with that album?
We believed while recording it that we were pioneering a new sound. That's why the album was titled "Foundation".
Byron, there is a famous story that your grandmother lent you $10,000 for band promotion which she had sown into the hem of her curtains. How did you spend the money and how did it help the group?
We spend the money on airplane tickets for the 3 members and hotel accommodations at the Columbia Hotel in London's Hyde Park. We stayed there for a month and did promotional shows. We also ate while there.
Please can you give us three tracks from your discography which you would say are quintessentially Ten City?
Satisfaction
Suspicious 
Piece of Heaven
What was it that made you both come back together as Ten City now and what do you think you can bring to house music in 2021?
Ultra Records Patrick Moxey and David Waxman felt the time was right and reached out to us. We had been discussing it and them contacting us made it real.
The new album was recorded against the backdrop of Covid. How challenging was it to record when you couldn't meet up with the other musicians and what do you think that has added to the musical aesthetics of the album?
The musicians and background singers all contributed a free spirit to the process. Everyone was in different studios in different cities. This made the process more relaxed. Everyone worked in their own environments. I was free to create and develop my ideas without the "well you should maybe do it like this", and vice versa.
There have already been some outstanding remixes of some of your classics since you kicked everything back into gear with hot mixes from DJ Spen + Thommy Davis and Illyus & Barrientos. What do you think they brought to the table with their mixes?
The different mixes are introducing us to different dance markets and audiences! I love the interpretations of our ideas.
Why do you think there are so few vocal groups who have come through in the proceeding years in the mould of Ten City?
The genre is DJ/Producer driven. The vocalists are usually guest appearance. If artists see successful groups, you will see more. There are few vocal groups in any form of music nowadays.
'Be Free' which landed earlier in the year was right up there with some of your all time classics and saw huge DJ support. What can you tell us about the creation and vibe of that track?
The vibe is to just have fun. This song is a political statement by us to reflect the ideas about society that we feel House music represents. The freedom of self-expression.
Please can you give us 2 tracks by other artists which you would say have inspired your style of production as Ten City over the years?
Chic "I Want Your Love" 
Sylvester "Over And Over" 
The arrangements on both songs is incredible. The emotion and energy.
What else can we expect from Ten City in 2021?
 A tour and great remixes of album tracks.
Stream and download 'Feel It Too' here: https://ffm.to/feel-it-too
For more info please check 
Ten City Facebook: https://www.facebook.com/TenCityGroup
Ten City Instagram: https://www.instagram.com/officialtencity
Ten City Twitter:  https://twitter.com/officialtencity
Ultra Music Facebook: https://www.facebook.com/ultramusic
Ultra Musice Instagram: https://www.instagram.com/ultramusicofficial
Ultra Music Twitter: https://twitter.com/ultrarecords
Tags:
byron stingily
,
house music
,
Marshall Jefferson
,
soulful house
,
ten city
,
us house
,
vocal house