Behind the label: Future Disco with Sean Brosnan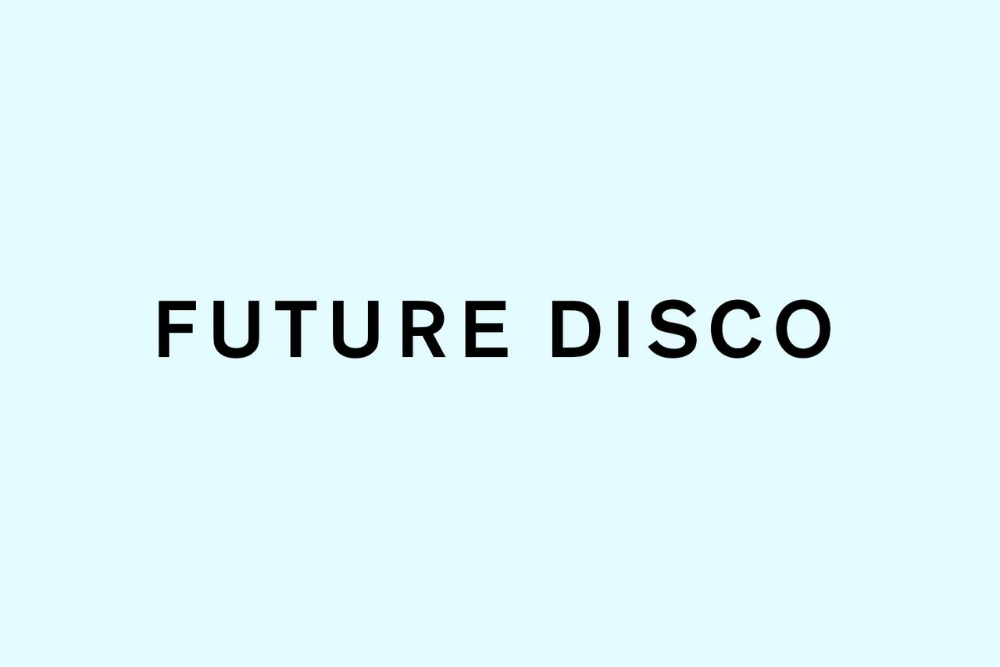 Behind the label: Future Disco with Sean Brosnan
Having sold in excess of 500,000 compilation albums since it's launch in 2009 it's very safe to say that Future Disco has both found it's niche and that it's a hugely loved label. Having several of those compilations in my own collection I can also attest to both their musical and aesthetic qualities. They stood out immediately in what was a packed marketplace when they launched. Key to this is that the music feels part of a whole rather than just a selection of now tracks. Having now launched as a fully fledged label in it's own right Future Disco has from day one had a discernible vibe of its own. Everything felt well thought through from the colourful and very cool artwork to the sublime mixing. It is a label that you could tell is run with a overriding desire to communicate a serious love of both the music and culture.
Future Disco's musical output recently has been scintillating and we have featured them many times on LV online. There have been superb releases from many artists that we admire on LV online including Saison, Vhyce, Never Dull, Sirs and Lifelike.
Make sure that you jump over to their Soundcloud via the link below. It's packed with a multitude of brilliant music. With modern disco as its very core so you can expect to hear everything from quality Nu disco to Italo, from poolside chill to dancefloor groove.
Future disco has a brand new mix just out 'Future Disco – Visions of Love'. The compilation features Moon Boots, Kenny Dope, Kraak & Smaak, Yuksek, Doorly, Kornel Kovacs, Phenomenal Hand Clap Band, Lifelike and many more brilliant artists. To celebrate the release we spoke to label boss Sean Brosnan to help us get behind the label.
You can grab the compilation from: https://futuredisco.bandcamp.com/album/future-disco-visions-of-love-2
Hi there Sean thanks for speaking to us today.
Please can you tell us a little about your journey to setting up Future Disco and what was it that led you to launch the label?
The compilation album had existed on Azuli Records where I worked previously and developed and built the concept of Future Disco. When that label came to an end, I decided to take it on my own. At that point I didn't have a job and wasn't sure what I was going to do next, the financial crisis had just hit and maybe the worse time in history to start a business – but that's what I did.
I then released several compilations in the following years and launched Poolside Sounds. We started doing numerous events around the world including years as hosting the terrace with Carl Cox. It sounds easy when I write now but it was a real challenge but I was fully motivated and what we were doing felt quite different.
Around three years ago we decided to make Future Disco a label in it's own right as it was initially released on Needwant, but it felt more right to have it's own outlet for singles and signing artists too. For years I was always curated artists that other people had signed but now we are much more focused on developing our own artist on the label alongside the compilations. That provides a whole new chapter too for the label.
Which other labels gave you inspiration when you were first launching Future Disco about how you would like your own label to look?
I'm the kind of person that takes inspirations from everywhere. I always really loved DFA from New York as a label I remember looking up to at that time. I loved the logo and the sound, the risk taking and the fact they could still have big records too. Also it was from New York and I remember New York and London having a real Axis when it came to this sound of Disco.
But as compilations are at the heart of what we do and curation, I've taken such a lot of inspiration from great mixes and compilation brands I've loved and respected over the last three decades. Everything from first early rave tapes and then official compilations like Café Del Mar, so I really wanted to make sure Future Disco was up there with some of the best timeless mixes. Also how those brands went on to have their own nights in Ibiza and build a culture around what they do. I always knew I wanted Future Disco to be more than just a CD.
A lot of the basis of future disco originally was a whole vinyl disco edit scene, which was quite niche and alternative at that point. The energy from those days in the late 2000's that was giving birth to artists like Todd Terje, Lindstrom, The Revenge and there were great club nights staring in London like Disco Bloothbath, Horse Meat Disco & lots of warehouse parties – it felt like this was my music, a freedom somewhere between house and disco; and that was concept of Future Disco.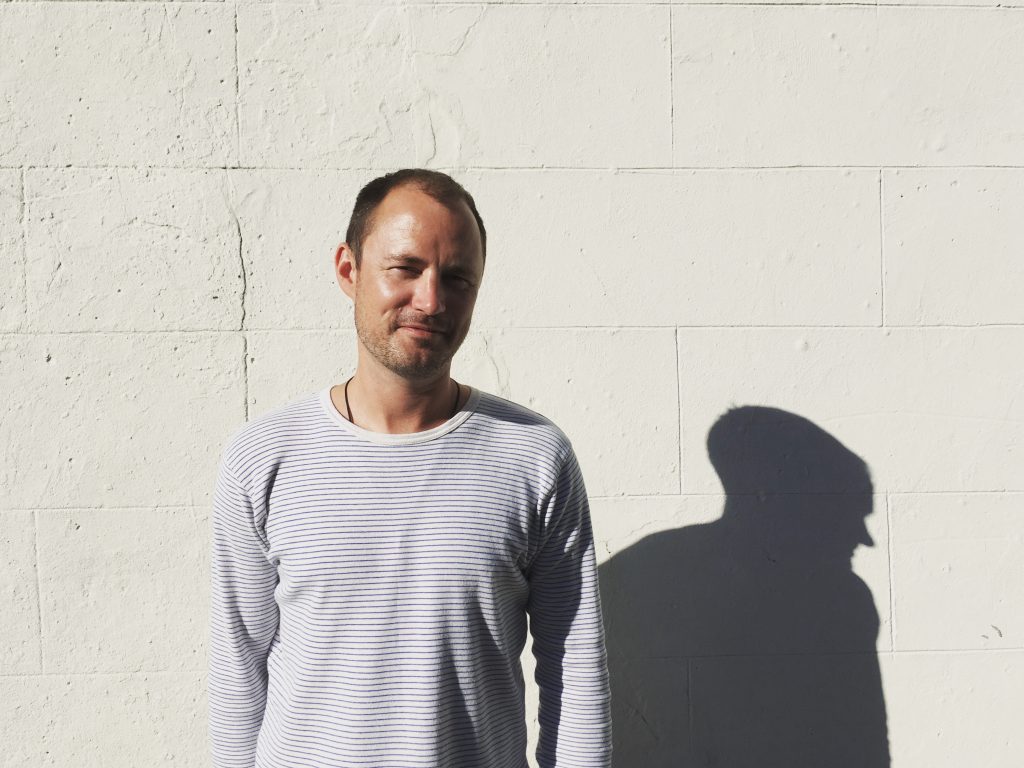 Sean Brosnan
How would you describe the musical style and ethos of Future Disco in 2020?
Forward thinking Disco. We aren't trying to be pastiche and just recycle old Disco tunes. At the same time we take cues and ideas from the past, the spirit of Disco and recreate them in a new way or provide a new angle.
I've always felt Future Disco should be about the Future, understand the past and pay respects but be taking the genre forward in a small way.
Please can you give us four tracks which have featured on your compilations our have been released by the label over the years which you would say perfectly describe the musical journey of Future Disco so far?
Todd Terje – Euro Dans
I think this was Terje's first ever release and while it felt like this new wave of disco was coming from London and New York, Scandinavia too was pushing things forward with a slightly different sound and Terje felt like he had captured that. I had so many great times playing this record.
Kraak & Smaak – Keep It Together
We had, had a few releases on the singles label prior to this but this track felt like the label came alive. It was a slice of feel good disco from Kraak & Smaak and before it had come out, everytime I played it people would ask what it was so you had that feeling it would connect.
Storm Queen – Look Right Through
I'm a massive Metro Area fan and Morgan Geist and this track just had a vibe. It went on to be a number one hit I think in the UK with an MK mix, but I remember playing the original all summer long. It felt really 'Future Disco' to me, soulful, from New York, danceable and fresh.
Flight Facilites –  Clair De Lune
I had been watching Flight Facilities grow from the very start, playing their music and featured it on albums. Then they did this little free download of Clair De Lune. I instantly knew it was a huge track and put it on volume 6 (I think). I always like to end the albums with a bit of a curve ball or a calm ending and for that album this was perfect.
I actually put a playlist together of my top 100 future disco tracks on spotify, so anyone who's been a fan of the series for the duration or brand new and wants to find out more can explore here.
What does a day in the life of Sean Brosnan at Future Disco look like?
Well at the moment we are still in lockdown or at least not exactly moving around, so I'm working from home each day. I've actually been starting most days by running or doing a work out every morning, I find when I'm contained in the same place, I need it for both mind and body to get me moving.
Then a morning skype with the team everyday for a quick catch up. From then it's lots of emails, call and zoom meetings (the last of which I'm trying to avoid as much as possible). I'll be listening to music all day from early demos to signing off masters or compiling music. I'll be often working on plans for projects upcoming too – I'm always working about 12 months ahead and looking to where we want to be.
You are renowned for your compilations. On average how long would you say it takes from concept to release and what are the hardest parts of putting a commercially available CD into the stores?
Thanks. I would say each compilation can take 6-12months, sometimes I bring them together quicker, but I like to take my time and make sure each record really stands the test of time. Increasingly I do edits of the tracks I select on there and that can take time also. To do it well, I don't think you can rush the process too quickly.
As for the hardest parts, music in general is a constant challenge. You have to bring bags of passion for a job in music to see you through the difficult times.
It think the biggest challenge right now for a compilation is the changing medium listeners consume the music on. Spotify for example, isn't really designed for mixes and much more focused on singles. iTunes are also trying to speed up the transition of users to Apple Music so you can no longer get a continuous mix on there. We are at the mercy in many ways of these global retailers and dare I say it sometimes I look fondly upon the days of CDs.
Has there ever been a track that you were desperate to include that got away?
So many! Actually with every album I put together there are at least 5-10 tracks I would love have loved to include but licensing is a tricky business. Sometimes the track has a sample or they don't want it on spotify or it's just simply the labels policy not to do compilations. It can be very complicated and frustrating, but you just have to dig deep and sometimes the more restrictions you have or less options the more creative you get.
I really wanted to include this Andras track on the new Visions Of Love album, but didn't work out.
Which 3 tips that you have learned while running Future Disco are essential knowledge that you can pass on to any budding label owners out there?
Trust yourself. Have your own take on things and be confident, but humble. Don't think you have to be like everyone else. Its about having your own ideas and sound but always know your history of the genre or make some effort to get to know. It makes you humble to understand how many people have done this before.
Keep the creative passion alive. Labels often start very passion led and then quickly get consumed by the business and admin (also very important) but you need the creativity to stay alive and at the front otherwise the business goes wrong too.
Keep innovating. People will take your ideas or artists, you will find your path blocked over and over again and the world changes constantly – but you just need to keep finding new ways to keep delivering and always move where your audience are if it's a new social network or retailer, they will show you where to reach them.
What would you each say is your proudest label moment to date?
That's a hard one. I always think it's easy to look back, because you always remember the good times. In some ways my proudest moment was probably the first compilation I did on my own, as it was such a risk and challenge. Or the first ever album because I remember being so proud to do a thanks section in the booklet and thanks friends and family, it meant a lot at the time.
But then I'm a believer you are only as good as your last release so I'm proud every day in many ways. I'm proud that we are thinking of tomorrow and finding new artists and giving them a platform.
You are also renowned for you brilliant club nights. What are your plans for the events looking forward to when we are clear of the Covid lockdowns?
In some ways it's been nice to have a breather. To take a few months off and the entire world to just pause for a second; festivals grind to halt, clubs to shut and just rethink or reconsider how the future looks for dancefloors. It's been devastating and if you consider Ibiza has been part of House music from its very birth and this year you have no Ibiza, it's hard to contemplate.
However, I also feel some new exciting events will come out of this pause. I feel DJ fees were maybe getting out of control, line ups were looking quite similar and every event felt like it needed to be a one day festival to succeed. I think there is a real opportunity as we return to built a different scene, maybe.
We've got some ideas in the works and I can't wait to get back out there. I feel we will start intimate and return to the roots of dance culture. Remember what it's all about – great soundsystem, great DJs and great people.
Future Disco is also well loved Radio show. What can you tell us about that and where and when can our readers find you?
Carly Foxx has taken over the weekly presenting of the show and we work together on the music. She does an amazing job and it's growing all the time. We have focused on being a show you can come and check every week and find the latest future disco approved music. Nearly everything we play is unreleased or just released.
We also have a feature that's Future Sounds so with the emphasis on picking a new or up and coming producer or artist to watch out for. You can find it every Wednesday on our SoundCloud or we are increasingly on stations worldwide including FG in France, Pure in Scotland and Delta in Argentina to name a few.
For me it's really important the radio show helps introduce new sounds and artists.
What can you tell us about your new compilation Future Disco – Visions of Love?
The album was actually first scheduled for February of this year but then the pandemic hit and we had to delay the release. The subtitle Visions Of Love was chosen for the unity the dancefloors show and how dance music is always looking forward with that Vision of Love. If it was in disco or the early acid house it's what our dance culture is built on. The title now feels more relevant than ever, with how 2020 has gone with Black Lives Matter coming to the forefront also, we all need optimism and love. It's why we also decided to donate 50% of the bandcamp sales to the charity Mind, it's been a taxing time for people and you need to show love for yourself as much as for others and it's easy to forget that.
I've somehow managed to jam over twenty tracks on this album and there are so many highlights for me. Kenny Dope's remix of Moon Boots is instant Future Disco for me and had to be the opener of the album. There's an exclusive remix of Future Disco signing Ekkah, there's Tender Game's 'Movin', also an edit from Musemeci who sent me this edit he had done of Lifelike's 'Italo Disco' and we managed to get that cleared. Finally, probably my favourite track on the album from my friend Kiwi & Ghost Culture 'I Feel Better'. It's a bit of a rollercoaster ride this album – much like 2020!
What are your plans for Future Disco over the next 12 Months?
We've just released a new single from my NYC friend Jacques Renault, lots more great singles and EP's coming up including Ten Ven. I'm already starting on the next compilation and like mining for gold I'm in the hills look for that glimmer.
The radio show will keep growing and hopefully a party or two, I really hope we can throw a party soon!
For more info on Future Disco Please check
Facebook: https://www.facebook.com/FutureDisco/
Soundcloud: https://soundcloud.com/future-disco
Tags:
disco
,
Future Disco
,
nu disco
,
Sean Brosnan