Behind the label: Ghetto Disco Records with Natasha Kitty Katt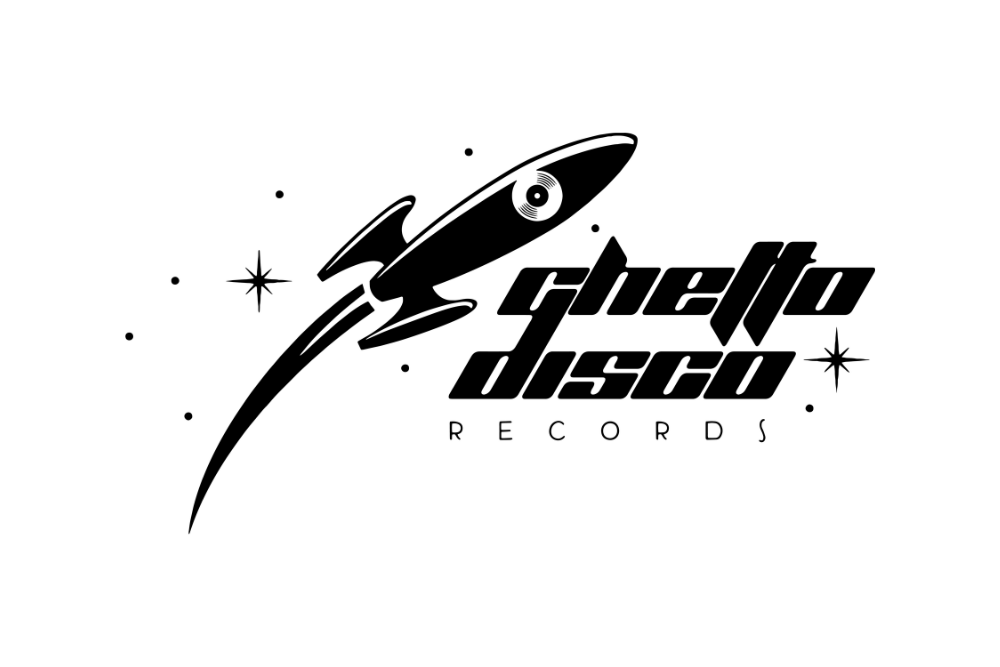 Behind the label: Ghetto Disco Records with Natasha Kitty Katt
Hailing from Edinburgh Natasha Kitty Katt has had a truly astonishing impact on the disco scene over the last couple of years. With a series of chart topping releases, gigs all over the globe and much support from the team at world conquering Glitterbox it's a wave of success which we expect to continue for some time to come.
Natasha has both an impressive taste and knowledge of the music she plays which has previously borne fruits with her own label Ghetto Disco Records. With three ace releases to date including 2 Natasha Kitty Katt 12's and a sublime Serge Gamesbourg 12 the label has already had considerable early success.
After a brief hiatus in 2019 and early 2020 while Natasha traveled all over the globe for gigs she is now restarting the label with a very hot 12" 'Kosmic Oscillations' featuring four of her own tracks.
We spoke to Natasha about the label and her whirlwind last 18 months.
You can check out her new EP Kosmic Oscillations below and grab it from: https://www.juno.co.uk/products/natasha-kitty-katt-kosmic-oscillations/781918-01/
Hi there Natasha
Thanks for speaking to us today!
Please can you tell us a little about your journey to setting up Ghetto Disco And what was it that led you to launch the label?
It all started with 'The Ghetto Disco' radio show that I used to co-run with my Dad. We named the show after Ted Taylor's 'Ghetto Disco' track. We both thought the sound was killer and the name was catchy too. We used to ask names in the industry we respected for guest mixes every fortnight. Off the back of this, we found that a lot of people were creating special edits for their mixes on our show. We felt that the next natural step was to launch a label!
Which labels gave you inspiration when you were first launching Ghetto Disco about how you would like your own label to look?
Hard question, I don't think there was any specific inspiration that I can recall. We set out to put out high quality music that we both believed in. Our original artwork was created by our talented friend in Hong Kong, Steve Yau, he crafted a stand out image of Billy Paul for our first release. We always wanted the label output to look as good as it sounds.
How would you describe the musical style and ethos of Ghetto Disco in 2020?
Outer space, B-movie style, with cowbells.
Please can you give us three tracks which you have released since the launch of the label which you would say perfectly describe the musical journey of Ghetto Disco so far?
Twisted Katt
It all began with this track. This laid the foundations from which the label was built. A collab with Twisted Soul Collective, we went for an all-out in your face dancefloor number, filled to the brim with sass.
Master of the Moon
This was a collab between me & my Dad. Our first edit together which will always be special. It showcases our love of Sci-Fi and Disco and manages to fuse the two.
Bring Them Back Together
A beautiful rework of a track which is very dear to my family. This version has been dropped across the globe on my travels.
What can you tell us about your latest ghetto Disco release Kosmic Oscillations?
Kosmic Oscillations has been designed to take your mind on a journey through the Cosmos. Everything from floating in Space to groovin' down on Mars. It's got something for everyone from House vibes to Disco and even sprinkles of Italo for good measure, there really is something for everyone in here.
Feeling a mix of emotions, experiencing various thoughts and taking inspiration from an array of media, this EP is the end result.
What 3 tips that you have learned while running Ghetto Disco are essential knowledge that you can pass on to any budding label owners out there?
1. Be patient – This is something that I am still learning. Things take time to build. As they say, "Rome wasn't built in a day"
2. Quality over quantity – an absolute must
3. Enjoy yourself. Make sure you do what you love and love what you do. A phrase I live by.
You personally have had an incredible last 18 months. What have been some of the highlights for you?
Travelling the globe last year was insane. From the US, Brazil, Hong Kong, Dubai, up and down the UK and all over Europe, it was one hell of a ride.
Sao Paulo playing for Heavy Love was a surreal moment for me. Also getting the chance to make my debut at Hi-Ibiza for Glitterbox. These are moments that I will cherish forever. I have been so lucky.
What have been the most difficult aspects of the covid lockdowns for you as an artist> What plus points are you going to take out of this difficult period and what are you most looking forward to once the lockdowns are a thing of the past?
I really miss DJing to a live audience. The feeling of the lights on my face, the sound of the speakers and the noises from the crowd. You just cannot replicate that same feeling from the confinements of your own home (although, I bloody do try!)
I think having time to regenerate and finding inner peace during times of chaos has been the biggest hurdle for me. Travelling constantly can take its toll. Everything in life is about balance.
What are your plans for Ghetto Disco over the next 12 Months?
Lots of awesome music. Just you all stay tuned. 😉
For more info on Natasha Kitty Katt & Ghetto Disco Please check
Natasha Kitty Katt Facebook: https://www.facebook.com/NatashaKittyKatt/
Nataha Kitty Katt Soundcloud: https://soundcloud.com/natasha-kitty-katt
Ghetto Disco Facebook: https://www.facebook.com/GhettoDiscoRecords/
Ghetto Disco Soundcloud: https://soundcloud.com/ghetto-disco-records
Tags:
Ghetto Disco Records
,
natasha kitty katt