LV Premier – Risk Assessment – Bad Times (Dr Packer's Wake Up Mix) & Love Will Fix It Album Review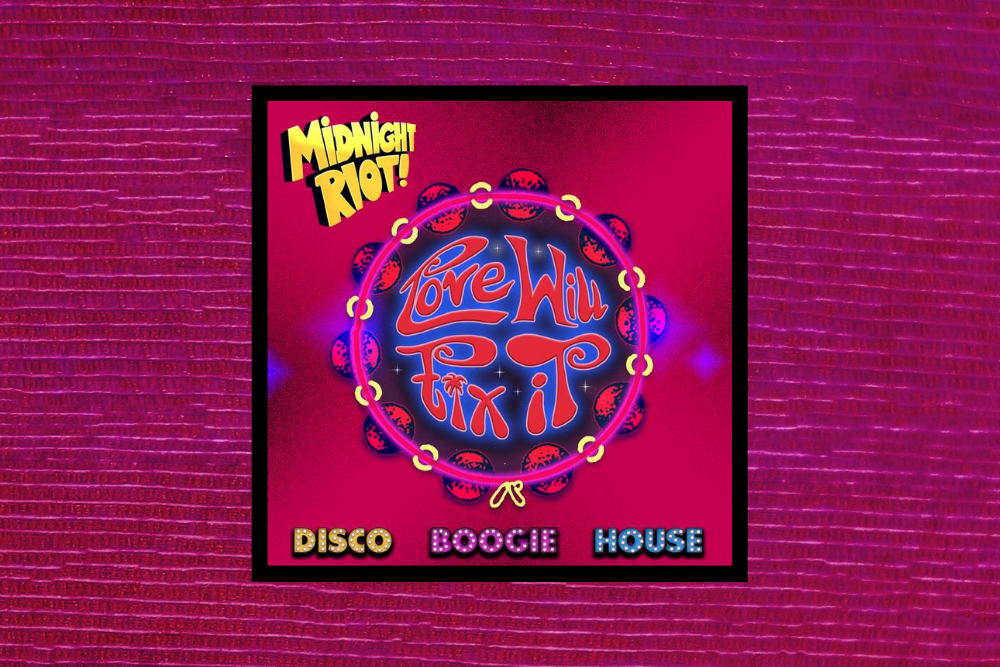 LV Premier – Risk Assessment – Bad Times (Dr Packer's Wake Up Mix) & Love Will Fix It Review
Midnight Riot have been on a golden run for quite some time now. 2020 has seen them up the ante considerably with regards to the frequency of the releases and consequently they have been peppering the download charts with non-stop top 40 smashes and chart toppers over the last six months.
As well as their frenetic single release schedule Midnight Riot has also been holding it down on the album charts with some impressive compilation releases which have topped their own respective charts. Following in the footsteps of recent releases Balearic Heaspace Vol. 5 and Take it To Church Vol. 3 they have a brand new offering Love Will Fix It landing this week. On the strength of this collection it's highly likely to be the first edition of a brand new series.
The compilation features many regular Midnight Riot contributors including Mark Brickman, Natasha Kitty Katt, Andre Espeut, Doctor Soul, Those Guys from Athens, HP Vince and Qwestlife. There are also some hot new additions to the artist roster.
Opening with Mark Brickman and Venessa Jackson's Love Will Fix It which is a tribute to Ashford and Simpson it's a suitably excellent track to start of proceedings packed with endless dancefloor funk.
Our premier today and another album exclusive is the Dr Packer remix of Risk Assessment's Bad times. It's a brilliant slice of disco edged boogie house designed specifically for the dancefloor. Dr Packer is on fine form here, huge synths and tight drums harness the vocal perfectly. Whilst Dr Packer has become a real firm favourite on the scene we are tipping Risk Assessment to go on to achieve some very serious success in the coming months such has been the hugely impressive standard of his recent releases.
The album moves gracefully between the smooth disco house of Natahsa Kitty Katt and Danny Kane's Feel It Inside, which you can check more on HERE from our recent EP review, and the laidback boogie house of Rony Breaker's Change and Andre Espeut's Call me with the irrepressible Qwestlife on the remix on the latter.
Stand-out moments come thick and fast and right across the board. Tommy Glasses keeps his smooth run of form up with Savage. Meanwhile Birdee is in playful form with his remix of Powder Monkey's Beautiful Animal. Cheval's add's his touch to Change Requests take on Gwen McCrae's Keep The Fire Burning. Cool 45 and Mavalo turn up the disco heat with the Loleatta Holloway sampling Get What I Wan't and Keep On Dancing respectively.
There are also worthy inclusions of some of the labels recent big hitters in Massiande, HP Vince, Those Guys from Athens and Massiande.
Across the 19 tracks on offer here there is plenty of throw your arms up and celebrate as Midnight Riot perfectly showcases it's love of all things funky. From laidback groove to the straight to the middle of the dancefloor this compilation has all bases well and truly covered.
Another triumph of a compilation.
Grab it from: https://www.traxsource.com/title/1399442/love-will-fix-it-vol-1
Love this? Check out our Disco playlists HERE
For more info check:
Risk Assessment Facbebook: https://www.facebook.com/Girlillhouseyou
Risk Assessment Soundcloud: https://soundcloud.com/glyne-brathwaite
Dr Packer Facebook: https://www.facebook.com/drpackeredits
Dr Packer Soundcloud: https://soundcloud.com/dr-packer
Midnight Riot Facebook: https://www.facebook.com/MidnightRiotRecords/
Midnight Riot Soundcloud: https://soundcloud.com/midnight-riot-records
Tags:
boogie
,
disco
,
Dr packer
,
HOUSE
,
Midnight Riot
,
Risk Assessment